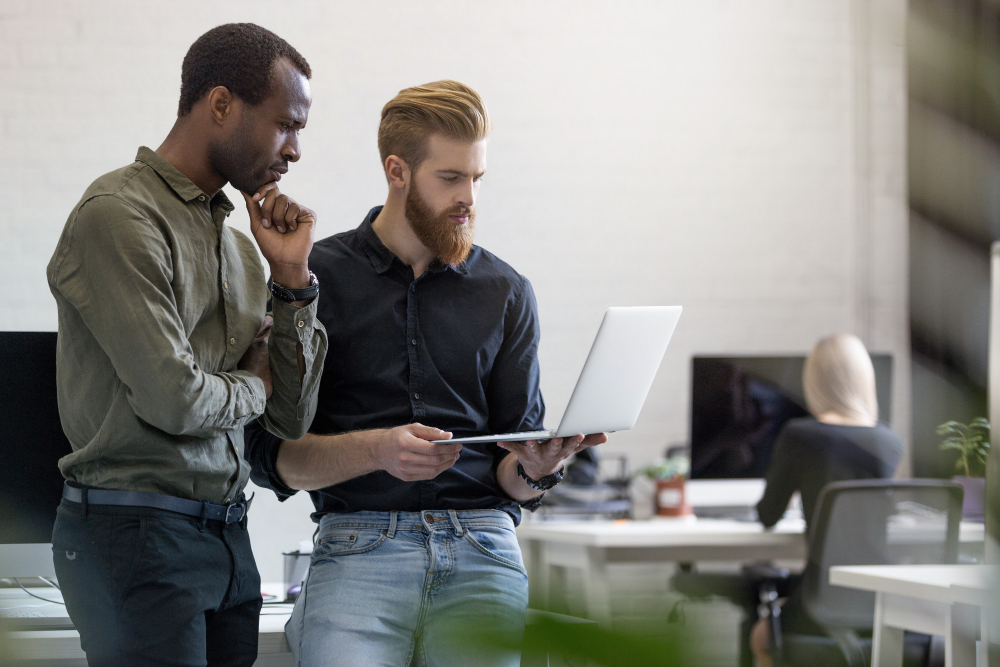 Difference Between a National and Federal Police Check
There are thousands of applications for national criminal history checks every year. This is the result of more and more industries requesting police clearance for employment, new licensing requirements and several other purposes where the document is necessary.
The term 'police check' is used in many contexts, and it is important to acquire the right type of check. If you apply for the wrong one, you risk wasting time, money and the resources of those performing the checks. It will also cause delays if you have to start the application process all over again.
First things first, the national police check and Australian Federal Police Check are two different checks. Although they do contain most of the same information, they are used for separate purposes.
What is a National Police Check?
The nationally coordinated criminal history check is a document used for multiple reasons. It is the most common type of check, displaying the details of a person's encounters with the police.
The document (the national police check) shows court convictions that the applicant has, issued by a regulated government service that covers Australia in its entirety. The national criminal database stores criminal records, accessible by authorities.
What is a Federal Police Check?
The Federal Police Check is a police check issued by the Australian Federal Police. The AFP is the national policing agency for Australia.
In comparison to the police check issued by accredited agencies, the Federal Police Check is primarily for matters overseas (employment and adoption), immigration purposes, and employment with the Commonwealth.
Which Police Check Do I Need?
To assess whether you need an Australian police check or an Australian Federal Police check (also called an AFP check) let's look at the similarities and differences.
A major difference between the two is that a criminal background check can be obtained from various accredited providers and the local police stations, while the AFP check is only available from the official AFP website.
In most circumstances, the type of check you need is determined by the requesting party and their preference. The employer or organisation should direct you to the correct check.
Key Similarities
All police checks regardless of the source are formatted as a certificate. Both show whether the applicant has any court outcomes which are disclosable. The results are accessed in the same way, through the nationwide police database.
Disclosable court outcomes are;
Offences for which the applicant was convicted by a court, including traffic convictions
Pending charges
Any convictions not specified under spent convictions legislation
Key Differences
The content of each document is generally the same. If the applicant doesn't have a criminal record, the certificate will simply state 'no disclosable court outcomes'. Although, there are some slight differences.
How The Police Checks Work
Police checks administered by police services and providers take your personal information. It is then compared with the criminal database by the authorities. After finding a match, the certificate is crafted after deliberation over which information is disclosed. This means that sometimes, the entire criminal history will not be released.
Convictions are released pending state legislation, as well as under the spent convictions scheme.
Police checks conducted by the Federal Police tend to only exclude spent convictions. You can expect an AFP check to disclose everything else, regardless of the legislation in that particular jurisdiction. Ultimately, they are not as limited in what is disclosed.
Depending on what the police check is for, AFP checks will still include spent offences.
Where to Obtain the Police Check
If you are asked to present a national police check, you have two options.
The Australian Criminal Intelligence Commission allows certain companies to provide online police checks on behalf of applicants. The process is highly efficient, and this is the most obvious choice for anybody that requires a national police check for employment and volunteer purposes.
Police check through local police stations
Some people still prefer manual applications to electronic ones. The manual application form is provided by local police stations. This can take longer and is more prone to mistakes, but upon successful completion your certified document is delivered.
Alternatively, if you are asked to consent to a AFP national police check, it must be issued by the Australian Federal Police via;
As with the regular police check online, the AFP application can be completed electronically.
The AFP also offers a downloadable application, suitable for printing and completing by hand. With this option, copies of your identity documents must be attached and posted to the Australian Federal Police address. The full address can be found on the official website.
Visiting the local police station is not an option with this check. Applications for the AFP check can only be made online through the website or by posting the downloaded application directly.
What the Check is Used For
A national criminal history check can be obtained through ACIC accredited providers and local police stations, as well as the Australian Federal Police.
The police check is most commonly issued for the purpose of;
Employment and recruitment
Volunteering
Training placements
Registration (e.g. nursing and midwifery registration) and accreditation (e.g. drivers accreditation)
People generally require a police check from the Federal Police for the purpose of;
Overseas employment
Overseas adoption
Employment with the Commonwealth government
Australian immigration
Visa applications
Certain licencing (e.g. for firearms)
Only the AFP can issue police checks for immigration and Commonwealth employment purposes.
The Fee for the Check
All police checks come with a fee that must be paid by a credit or debit card. Online providers have different prices, as the cost is not regulated.
To give an idea of pricing, Crime Check Australia provides the national criminal history check for;
$99 (for employment purposes)
$79 (for volunteer work)
At present, the fee for a police check by the Australian Federal Police is $42. A money order or bank cheque is accepted for posted applications.
The AFP also provides services including;
A fingerprint and national police check application where fingerprints are provided by the applicant during the application process (priced at $99)
A fingerprint and national police check application where the AFP takes and processes fingerprints themselves (priced at $139)
Where are the Police Checks Accepted?
Wherever you get your police check, the certificate is a verified document accepted nationwide. They are printed on secure paper with special security features to ensure authenticity.
In terms of validity, both checks are 'point in time' checks. Only the police history recorded up to the date of issue is present in the national police check. It is up to the requesting party (the employer, organisation etc.) to identify a suitable time frame for which it is considered valid.
Older documents run the risk of leaving out recent police action against the applicant. Without an entire history, people are unable to make informed decisions.
Which Provider Should I Get a Police Check From?
If for any reason you require an AFP police check, you can only use the official AFP website. It could be that you need a police check for immigration, visa or overseas employment purposes, or that your employer has specifically requested that you go through the AFP.
General background checks for employment and volunteer work in Australia can be applied for through several agencies, like Crime Check Australia. Only use online providers which are accredited by the Australian Criminal Intelligence Commission. You can assess fees and the application process before choosing.
In the majority of events, requesting organisations are not concerned with where your certificate comes from, as long as it is legally sourced.
However, despite both issuers accessing the same database, organisations may not accept a national police check if they have specifically requested a federal police check from you. Make sure you determine whether there is a preferred service to avoid applying for both.
How Long Do Results Take to be Returned?
A good 70% of police checks are processed and returned within 24-48 hours of application submission. The remainder are forwarded on for manual handling, extending the process time to 15 days or more.
Processing times can vary, particularly with the AFP who may need to liaise with other police jurisdictions.
Other Types of Police Checks
Aside from the Australian federal police check and national police check, there are others. As 'police check' is quite a generic term, there can be a misunderstanding as to which check you need to get.
To avoid confusion or doubt, always check with the requesting party what they would like from you. While all entail a background check, each is different.
There are 3 police checks that are used most often.
Name Only National Criminal History Check
This refers to the nationally coordinated criminal history check, and covers all other terms including criminal history check, criminal record check, background check and national police clearance. It also includes the federal police check.
For these checks, only the personal details of the applicant is required.
Name with Fingerprints National Police Check
Just as the applicant's name is entered into the criminal database, fingerprints are taken and matched with fingerprint records. The AFP offers a fingerprint service, otherwise this check is obtained from police stations. It may be used for overseas employment and adoption services.
Name Only with ASIO Security Assessment-Ammonium Nitrate National Police Check
This national police check is an entirely different type of criminal history check. An ASIO (Australian Security Intelligence Organisation) assessment is required for persons who work with companies handling Ammonium Nitrate.
Difference Between a National and Federal Police Check
In conclusion, there's not an enormous amount of differences between a national and federal police check. The main takeaway is that each is suited to different situations, although both may be used for the same purposes, like employment and volunteering.
The most essential piece of information to remember is to clarify with a requesting party the type of check you need to purchase. It's vital in all scenarios that you submit information which is accurate, true and without errors.
All ID documents must meet the requirements and be valid at the time of the application. The information entered for the purpose of the check is of vital importance too.
Police checks are a valued assessment of a person's eligibility, whatever the application is for.