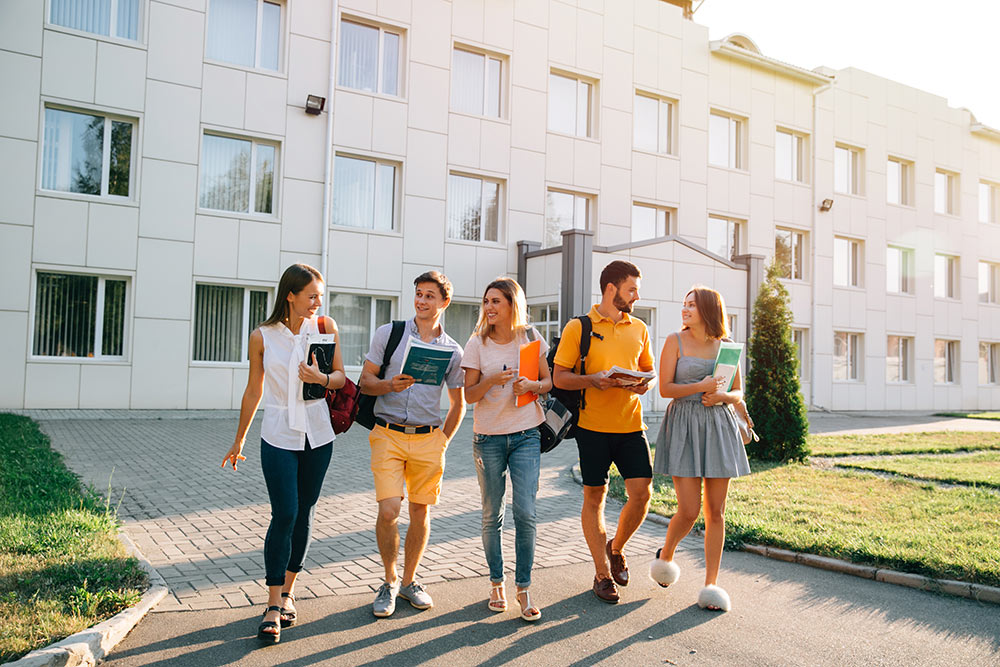 Do Education Sector Employees Need a Police Check?
Australia's education system is widely recognised as one of the best in the world and adds great value to the country both socially and economically.
The sector is made up of a patchwork of preschools, primary schools, secondary schools, universities and specialist tertiary educational institutions, and is glued together by some 373,23 workers ranging from teachers and curriculum developers to administrative staff and counsellors.
Employment in this field offers both stability and a handsome income, making it a desirable career path for many Australians. However, the screening process for educational roles
—particularly with teaching—is more rigorous than most professions.
Along with educational qualifications and specific skills requirements, prospective educational workers need to provide employers with a National Police Check and a Working With Children Check.
Whilst Working With Children Checks are valid in just one state and can only be obtained by a specific organisation, you can apply for a National Police Check online that is transferable to every Australian state through any ACIC accredited body, such as Australia Crime Check Australia.
The Importance of Police Checks in the Education Sector
Education work poses unique risks that can be mitigated by holding academic provisioners and support staff to the highest safety standards.
In the classroom, teachers are entrusted with promoting positive values and exercising a duty of care to students, some of whom come from vulnerable backgrounds. Educational institutions also hold large amounts of sensitive data about their students that must be handled responsibly. As such, employees seeking to enter the education sector must submit a criminal history check so that employers can identify any potential risks.
Police Checks for workers within the education sector are more thorough than in other fields, as the associated risks are higher. This means that things like unspent convictions and juvenile offences, which would not be deemed relevant for, say, an office job, may be considered for a role in education.
Ultimately, criminal background checks in education are a very necessary part of the recruitment process. They review an individual's criminal history and help hiring managers to evaluate whether prospective employees are fit to work in such a risk-laden environment.
What is a National Police Check (NPC)?
A National Police Check confirms your identity before cross-referencing your name against criminal databases across the country. From this information, a document is collated containing any criminal or police records associated with your identity. This is typically used by employers to evaluate your suitability for a specific job.
You may also see a National Police Check referred to as a Nationally Coordinated Criminal History Check, National Criminal Record Check, National Police History Check, Criminal Background Check, National Police Certificate or National Police Clearance, among other names.
When completing your form, you are required to state the purpose of your application. This is because the National Police Check considers any criminal records that are particularly relevant to the role you are applying to.
For example, a candidate for a role in finance would be flagged if they had a conviction for fraud. In education, the majority of records will be considered as the risks that come with working in the field are broad.
Taking all of this into account, the National Police Check will then come back with one of two possible results:
No Disclosable Court Outcomes (NDCO). This means that there are no criminal records held against the individual, or none deemed relevant to the job role.
Disclosable Court Outcomes (DCO). This means that there are criminal records on file.
Disclosable outcomes for a National Police Check for education may include but are not limited to:
Convictions and charges against corporate organisations
Sexually related offences
Traffic charges
Pending court charges and offences
Spent charges
Findings of guilt
Some of the charges that are not deemed relevant in a National Police Check for education are:
Findings of non-guilt
Offences outside the jurisdiction of Australian police agencies
Diversion programs
If your criminal record check is returned with No Disclosable Court Outcomes, you are free to continue to the next stage of your job application.
Which Education Jobs Require a Police Check?
All workers or volunteers need a National Police Check to land the job. This extends to the education sector, where the checking process is typically more thorough than in other professions.
You will therefore need to apply for a National Police Check if you are looking at any of the following roles:
Teacher or lecturer
Counsellor or pastoral support worker
Administrative or clerical worker
School principal
National criminal history checks are not only limited to staff members. Students may be required to complete Police Checks and those applying to undertake placements and other work experience may also need to undergo a background check.
How Do Police Checks for Education Vary State-by-state?
In any Australian state, education sector employees need to complete two types of checks to be successful in their application. The first is a National Police Check, which grants access to work in any state. The second is a Working With Children Check, which is valid only in the state that it is issued and must be obtained through the relevant state body.
The Australian Government is making changes to facilitate greater interstate work in education in the future through the Automatic Mutual Recognition scheme. But for the time being, applicants must adhere to the specific regulations of the state that they intend to work in.
Details on each Australian state's requirements for working in education can be found below.
New South Wales
All teaching applications in New South Wales are overseen by the Education Standards Authority. As part of the screening process, this body requires applicants to pass a Working with Children Check, which can be obtained through the New South Wales Government.
Victoria
Teacher accreditation in Victoria is issued through the Victorian Institute of Teaching. Applicants must consent to a Victoria Police Check conducted by the body and apply for a Working with Children card issued by the Victoria State Government.
Queensland
The Queensland College of Teachers is the regulatory board for teachers in Queensland. A Working with Children Check is a vital part of the registration process and is issued in the form of a Blue Card by the Queensland Government.
Western Australia
The Teacher Registration Board of Western Australia deals with all teaching applications in the state. To become an accredited teacher, applicants must consent to a criminal history check and pass a Working with Children Check.
South Australia
All teaching applications in South Australia are handled by the Teachers Registration Board. This body has a thorough registration process which includes a South Australia Police Check conducted by the board, mandatory training on child abuse and neglect, and a Working with Children Check.
Tasmania
The Teachers Registration Board of Tasmania is responsible for managing all teaching applications in Tasmania. Applicants need to register for a Work with Vulnerable People card through the Tasmanian Government.
Australian Capital Territory
The ACT Teacher Quality Institute approves all teaching accreditations in the Australian Capital Territory. To become a qualified teacher in this state, applicants must register with the TQI and apply for a Working with Vulnerable People registration card.
Northern Territory
Educators in the Northern Territory must be registered with the Northern Territory Teacher Registration Board. Teaching applicants must first provide a Northern Territory Police Check before applying for Working with Children Clearance—also referred to as an Ochre Card.
How Can Education Workers Apply for an Australian Police Check?
Crime Check Australia provides National Police Certificates that serve the education sector for a variety of purposes including teacher registration, student work experience, work placements applications and student Police Checks.
The application process is quick, easy, and can be completed from your phone, tablet or computer in 10 minutes if you have the relevant documentation on hand. Applicants just need to follow these simple steps:
Provide your name, contact details, address history and purpose of your check
Pay the fees
Upload relevant documents as well as a selfie of yourself holding a photo ID
Give your consent and submit the form
Anyone considering a role in education is encouraged to take a Police Check before beginning the application process to ensure that they have no criminal records that may act as a barrier to employment.
This is particularly relevant for any students who are training to become teachers; by ascertaining the status of your background before beginning on your studies, you can avoid any potential disappointment further down the line.
Click here for Crime Check Australia's convenient and affordable online Police Check service.
How Long Does a Police Check Take for Education Workers?
In most cases, applications for Police Clearance for roles in education will be reviewed and returned within one business day. You may even receive your certificate within a few hours of applying.
However, an estimated 30% of all Police Checks are selected for manual review. The selection process is completely random. In the event of your application being manually reviewed, you can expect your Police Check to be returned to you within two to fifteen business days. In exceptional cases, this may take longer.
It is therefore wise to submit your Police Check application as early as possible when considering roles in education.
Where Can a Police Check for Education Workers be Used?
Unlike the Working with Children Check, which is valid only in a single state, a National Police Check opens the door for work across all Australian states and territories.
For example, a New South Wales Police Check will also be valid in Victoria, as it reviews the applicant against national records rather than just the state database.
Some educational bodies have very specific requirements with registration, so prospective teachers are always encouraged to consult the relevant state guidelines before soliciting a Police Check.
How Long is a Police Check Valid for in the Education Sector?
Although National Criminal History Checks don't actually have a set expiry date, you can expect regular reviews of your records when working in the education sector.
The timeframe is likely to be mentioned in your contract and is up to the discretion of the employer. For instance, your employer may ask for a new Police Check every three years.
If you start at a new job within education, it is also likely that you will have to consent to another Police Check, even if you have been issued one elsewhere recently.
Can I Work in the Education Sector If I Fail a Police Check?
More so than in other fields, a failed Police Check can be an obstacle to employment in the education sector. There are a number of laws in place preventing people with a criminal history from working with young or vulnerable people.
In rare cases, disclosable offences may be overlooked. This ultimately depends on the nature of the offence. In the likelihood of it being dismissed, the applicant would face further assessments and checks.
In Summary
Australian Police Checks are a fundamental part of the screening process for jobs in the education sector. By reviewing the criminal records of prospective workers, educational institutions can identify any potential risks and safeguard their students.
Any person seeking employment in education is required to pass a National Police Check as well as the relevant Working With Children certification for their particular state.
Updated checks at regular intervals are also likely to be expected of teachers, support staff and administrative workers in order to uphold the highest safety standards.