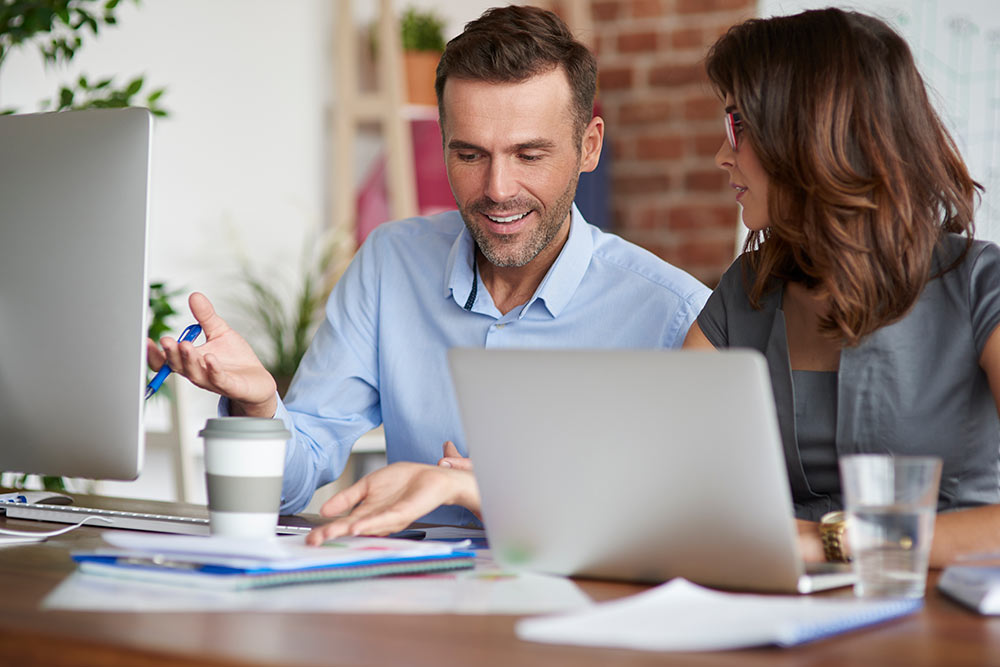 Finance Sector Police Checks: Everything You Need to Know
Australia's financial sector is the biggest contributor to the country's economy. According to IBIS, finance occupies a market size of $196bn. That's high-stakes business.
The management of such large sums of capital within the financial world calls for honesty and professionalism. Customers and companies need to be able to trust workers to act responsibly when handling financial assets. Conducting a Police Check on potential employees can help to predict how they will behave in the role and mitigate potential risks.
As an ACIC accredited body, Crime Check Australia provides convenient and affordable Police Checks for workers in the finance sector.
The Finance Sector and Police Checks
Anyone working in the finance sector will have to undergo a Police Check at some point. Whether you're an employer or an employee, we have made the process of conducting a Police Check for the finance sector as simple as possible.
In most cases, our Police Checks are returned within one business day directly to the applicant's email. If you're an employer, that means you can fast track the recruitment process by gathering your applicants' criminal records as quickly as possible. As a prospective employee, this ensures you can send off your National Police Certificate with no delay.
The Importance of Police Checks in the Finance Sector
Police Checks are a necessary part of recruitment in the financial sector. In such a high-risk environment, it is crucial that prospective workers are vetted to help protect the assets of individuals, agencies and organisations.
Banks, accounting firms, insurance companies, and any other company with a finance department are liable to a unique and costly set of corporate crimes. These can include fraud, bribery, money laundering and embezzlement of company funds.
Because of this, it is standard procedure for employers to perform a National Police Check on any workers that they hire. Alongside a number of other background checks that examine credit history, bankruptcy, anti-money laundering and financial regulatory, Police Checks help employers in the finance sector to select candidates who are competent and free of legal issues.
By picking the best and most reliable applicants, organisations in the financial industry can reduce risk for existing clients and promote a trustworthy brand image for new customers.
Any person seeking to work in the finance sector should be prepared to consent to a Police Check as part of the recruitment screening process. Any history of financial crimes is likely to prevent them from gaining employment in this field.
What is a Police Check?
A Police Check is a document containing details of a person's criminal history, including any financial crimes they may have committed. When processing a Police Check, the applicant's identity is matched with any related records sourced from Australia's national database.
The Police Check is returned to the applicant with one of two possible outcomes:
Disclosable Court Outcome. The person has one or more previous convictions that can be released by the State.
No Disclosable Court Outcome. The person has no previous charges or none that are deemed relevant to the application.
No Disclosable Court Outcomes means that the check has been passed and the document issued acts as Police Clearance for any roles in the finance sector.
Who needs a Police Check in the Finance Sector?
A Police Check is a mandatory part of the recruitment process for most jobs. This is no different in the finance sector. Some of the job roles within the finance sector requiring a Police Check include:
Banker
Accountant
Treasurer
Insurance broker
Pensions manager
Tax inspector
Employers in the finance sector are also likely to conduct repeat Police Checks at regular intervals so that employee criminal records are kept up-to-date.
How to Get Your Police Check for the Finance Sector
There are two ways to request a Police Check for the finance sector.
The first is to visit your local police station and request a Police Check. This is a paper-based application and may take weeks to process as it requires the person to make multiple visits to the station.
The alternative is to apply for a Police Check Online through an ACIC accredited body, such as Crime Check Australia. This type of application is much quicker and is typically complete within one business day. In many cases, you will have your Police Check returned to you via email within a few hours.
Our online application form takes no more than ten minutes to complete, provided you have the relevant documents with you. The information needed to apply for a Police Check through our service is as follows:
Full name (including any previous names and maiden name)

Date of birth

Address and previous addresses from the last five years

Four different identification documents

 

A selfie whilst holding one of the documents containing photo identification to confirm your identity

An email address to send the National Police Certificate to
Provided that your details are correct, all that remains is to pay the fee through your preferred payment method.
What is Shown on a Police Check for the Finance Sector?
When applying for a National Criminal History Check, you are also required to state the purpose of your application. For example, if you need to complete a Police Check because you are applying to a new role in banking, you state that the Police Check is for the finance sector.
This is because the Police Check reviews a person's criminal background based on the field that they intend to go into, and the risks associated with that field. For a Police Check purposed for the finance sector, some of the charges that are particularly scrutinised include:
Fraud
Misappropriation of public funds
Money laundering
Bribery
On top of finance-related convictions, there are a number of other crimes which register as Disclosable Court Outcomes regardless of the sector you are applying to. Some of these include:
Sexually related crimes

Traffic charges for which the individual is convicted

Convictions that are not considered spent

Any pending court charges
What isn't Shown on a Police Check for the Finance Sector?
There are some offences that are present in the national database but may be omitted from your Criminal Record Check.
Spent convictions are offences that are removed from your Police Check after meeting certain requirements. A conviction qualifies as spent under the following conditions:
Ten consecutive years have elapsed since the person was convicted of the crime in an adult court

Five consecutive years have elapsed since the person was convicted of the crime in juvenile court
However, any additional convictions that occur in the waiting period result in the waiting period being reset. If a jail sentence has been imposed, the conviction-free period begins on the day of the release. Some types of conviction, such as sexually related offences, do not qualify for spent conviction status and will always appear on a Police Check.
It should be noted that, due to the sensitivity of the finance sector, not many types of offences can qualify as spent under the conditions above.
There are also a few less serious charges that will not show up in a Police Check for the finance sector. These include:
Any court appearances that resulted in a non-guilty charge

Any convictions that occurred outside of Australian jurisdiction

Convictions that resulted in a diversion program

Punitive measures imposed by any professional body or other third party institution
How Long Does a Police Check for the Finance Sector Take?
Most Criminal History Checks submitted online take around one business day to be completed. Often, the process takes even less time and the Police Check is returned to the applicant via email within a few hours.
In some cases, it can take longer. An estimated 30% of Police Checks are randomly selected for manual review, and this can cause a delay. If this occurs, the application is likely to take two to fifteen business days to be returned. In very rare cases, this may take even longer.
Because of the potential for manual review, prospective finance employees are encouraged to apply for a Police Check as early as possible. This also allows time to apply for re-checking if you need to query any of the results of your Police Check.
Where can a Police Check for the Finance Sector be Used?
Any Police Check application you submit for the finance sector is a Nationally Coordinated Criminal History Check that gathers your records from all Australian states and territories.
For example, a Victoria Police Check will also feature any relevant information about offences committed in New South Wales.
This means that your Police Check is valid across all states, enabling you to work in any finance role across the country.
How Long is a Police Check for the Finance Sector Valid For?
Any Police Check is a point-in-time check that is representative of the individual at the time of issue. Whilst National Police Clearance has no set expiry date, most employers have a maximum validity period after which they will require prospective employees to provide a new Police Check. In many financial companies, this period is three months.
Due to the heightened capacity for serious crime in the finance sector, employers will likely ask staff for an updated Police Check at reasonable intervals. For instance, you may need to consent to a new Police Check as an employee every three years.
If you are convicted in the intervening period between a new check, it is best practice to announce this to your employer and ask for an updated Police Check.
What if I Fail my Police Check for the Finance Sector?
A Criminal Background Check that is returned with a Disclosable Court Outcome does not necessarily prevent a candidate from working in the finance sector. A National Police Check documents an individual's criminal history. It can only be used to make predictions—not assertions—about their future behavior.
In practice, however, the sensitivity of the finance sector means that the results of any Police Check are often of greater importance than in other fields. Any disregard for a Disclosable Court Outcome from the employer's point of view will ultimately depend on the nature and severity of the offence.
It is also worth noting that the competition for jobs in the finance sector in Australia is extremely fierce. Any candidate able to present a clean National Police Certificate is likely to be preferred to one with a failed Police Check, often irrespective of other merits.
In Summary
As of 2018, the finance sector accounted for over 6% of all employment in Australia. Each member of this fast-growing industry has a responsibility to be transparent in their work and manage assets ethically.
Police Checks play an important part in risk mitigation across the sector. Whether you are an employer who needs to obtain updated checks from staff members, or a prospective employee participating in recruitment screening, Crime Check Australia provides a cost-efficient and user-friendly Police Check service.