National Police Certificate
Get your National Police Certificate.
100% Online. ACIC Accredited.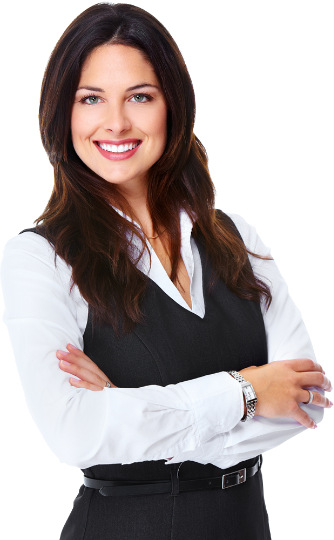 Are you considering using a national police certificate as a means of screening job applicants?
Or maybe you believe it is necessary for your current employees to provide you with one?
Before you get HR to add "Police Check Required" to a job ad, or send a request to your current employees to hand theirs over, hold up. 
It is vital to be well-informed about what this document is, in which circumstances you legally can ask job applicants and employees for one, and other critical considerations.
If you're looking for guidance on these matters, this go-to guide is essential reading. It will answer all of your burning questions about national police certificates—and help you stay on the right side of the law. 
Let's get started. 
What is a National Police Certificate?
A national police certificate is an official document that provides a summary of an individual's criminal history in Australia. Once an individual applies for a copy of their certificate, police agencies will conduct a criminal background check on them based on any police records they have to their name in Australia.
If the individual has committed a disclosable offence in any Australian state or territory — regardless of the state or territory where they usually reside — it will be stated on their national police certificate. If the individual has not committed any disclosable offences, this will also be made known on their certificate.
This document is known by many other names, including a criminal background check, police check certificate, crime check, police clearance, criminal record check, national police check, and police check Australia. These names can be used interchangeably, which is why we have used them throughout this guide.
Why Should I Consider Asking Job Applicants to Provide One?
There are several reasons why employers ask job applicants to provide their national police certificate.
The most common reason is that employers use them for screening purposes. By looking at a job applicant's police certificate, companies and organisations may be able to identify particular red flags that would make them unsuitable for the given role.
To be clear, this does not mean that you can ask job applicants to provide their police certificate to you simply because you believe doing so will help you to narrow down your candidate pool and/or reduce the risk of future damage, misconduct, or theft in your company or organisation.
The Australian Human Rights Commission states that you should only request a police check from a job applicant if it is relevant to the inherent requirements of the job you are hiring for. For this reason, the Commission stresses that employers must take the time to:
Decide what the inherent requirements of a given role are, and
Objectively justify the need to obtain their national police certificates when hiring for that role.
Failure to do so could put you at risk of complaints of discrimination. Discriminating against job applicants on the basis of their criminal record is a serious issue. Even the job advertisement you post should be carefully scrutinised to ensure it is not discriminatory.
Another reason many employers ask job applicants for this document is that they have a legal responsibility to do so. This is typically the case when hiring for roles that involve working with vulnerable groups like children or the elderly. A day care centre, for instance, would be legally required to check job applicants' criminal records to ensure they do not hire someone who has committed any sex offences.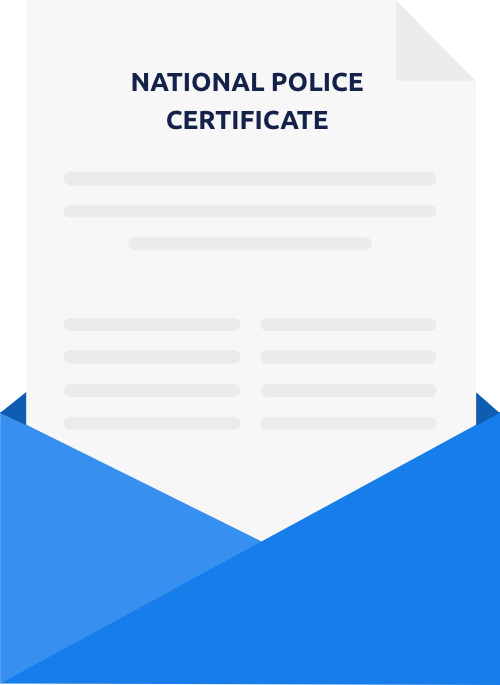 Why Should I Consider Asking My Employees to Provide One?
The main reason companies and organisations ask current employees to provide their police clearance is that one is needed for occupation-related licensing or registration purposes. The Australian Human Rights Commission points out, however, that there is "rarely a need" for employers to do so.
Similar to asking job applicants for this document, it is important to be mindful of the marked difference between wanting employees to provide theirs to you, and the legal requirement for them to do so. For example, aged care providers are legally required to maintain an up-to-date record of all staff members' police clearances.
Pro tip: If you discover that a current employee failed to disclose their criminal record at the recruitment stage when asked about it, and their criminal record is relevant to their job, you may have grounds to dismiss them. For more information, consult this resource.
What Are Some Important Things to Remember When Asking a Job Applicant to Disclose and/or Discuss Their Criminal History in a Job Interview?
It is crucial to reiterate that you need to have proper grounds to ask a job applicant to disclose their criminal history in a job interview in the first place.
The Australian Human Rights Commission provides a wealth of useful advice to employers who intend to ask job applicants to disclose and/or discuss their criminal history in a job interview. We have summarised the most important points below:
Employers should not initiate questions during the interview process about an applicant's criminal record without prior warning.
If an applicant's criminal history is considered relevant to the role the candidate is interviewing for, they should be given the opportunity to prepare themselves for questions surrounding it.
You should never ask a job applicant about a criminal history based on how they look or the characteristics they possess. Doing so could lead to claims of discrimination.
Applicants are not required to disclose a spent conviction or any conviction or offence that is irrelevant to the given job.
Unless required under legislation to disclose their criminal record, "there is no absolute obligation for a job applicant to answer a question about their criminal record even when asked."
If an applicant voluntarily discloses their criminal history during an interview, you should allow them to explain their offence and why they are choosing to bring it up in the interview. You may wish to organise another interview so that you have the time to consider the relevance of the criminal record and discuss the matter further.
Pro tip: Unless the applicant you are considering hiring has a particular criminal record that is prohibited by legislation, you will need to undertake an assessment process to decide the appropriate course of action to take.
What Information Will Appear on My Employee's Police Certificate?
As stated above, a police certificate will list any disclosable offences an individual (in this case, your employee) has committed in Australia. It will include any disclosable:
Records
Offences
Disclosable court outcomes (DCOs)
Court sentences
Pending Australian cases within Australia
You may have noticed that we have used the word "disclosable" several times. This is because whether an offence is deemed disclosable will determine if it will show up on an individual's national police certificate.
As provided by the Spent Convictions Scheme, a conviction will be rendered "spent" as long as certain circumstances are met. In this context, "spent" is another way of saying "no longer disclosable on a national police certificate."
So what circumstances must be met for a conviction to be rendered spent?
Typically, the conviction will become spent if the employee was:
An adult when convicted, and a period of 10 years has already passed since then, during which time they did not re-offend, or
A minor when convicted, and a period of 5 years (or 3 years in NSW) has already passed since their conviction, during which time they did not re-offend.
It is worth noting that some crimes, such as sex offences, will typically never become spent, so you will still be able to see them on an employee's police certificate results.
Moreover, if you require this document from an employee whose work encompasses one of the following work types, their police certificate results may still disclose details of older convictions and/or findings of guilt.
Working in aged care/working with the aged
Working with children/working as a teacher/teacher's aide
Working with or caring for the disabled
Hospital employment
Firearms permit applications
Firefighting/fire prevention
Immigration/Citizenship
Immigration detention centre employment
Some Government security clearances
Superannuation trustee
Some overseas employment
Taxi/Uber/Bus driver accreditation
For more information about spent convictions, consult the Australian Federal Police's resource on the subject.
What Types of Companies and Organisations Ask Job Applicants to Undergo a Police Check?
In order to answer this question, we analysed a number of job ads on various Australian job sites including Seek.com.au, LinkedIn, Indeed. According to our analysis, there is no shortage of companies and organisations in Australia that either require job applicants to undergo a police check, or at least be willing to do so if necessary.
For example:
Cleaning companies
Restoration companies
Facility management service companies
State youth organisations
Aged care service providers
Airlines
Catering companies
Metering service companies
City councils
Museums
Government departments on both a state and national level also require employees to provide this document. City councils also stated that job applicants may need to provide theirs as part of a pre-employment check.
As you can see, companies and organisations across a range of industries make use of this handy document during the hiring process.
What Are the Benefits of Ordering a Police Check Online?
If you require your employees to hand over their police check, it makes sense for the ordering process to be as easy as possible. After all, it will already take them time and effort to do so — and money as well, if you choose not to reimburse them.
That's why we recommend getting them to order their police check online with us.
Unlike ordering this document at a police station or police office, placing an online order at CrimeCheckAustralia.com.au is quick and easy. Thanks to our streamlined, 100% online service, your employees can complete the entire application process in just 5 minutes.
What's more, we provide all of our customers with digital copies of their police check results. While hard copies can get lost in the shuffle or even damaged, digital copies are both easy for you to maintain and access. Plus, you won't need to worry about scanning your employees' documents, as they'll be able to instantly email their results over to you as soon as they receive them.
Another major benefit of ordering via our 100% online service is that we have one of the fastest turnaround times amongst online police check providers. Most applicants receive their police checks in just one business day. So if you need the results delivered to you in a jiffy, you can rely on us to get the job done.
What Type of Crime Check Should Job Applicants and Employees Order?
When it comes time to ordering their crime check, both job applicants and current employees should order what is known as an "employment police check."
This type of crime check is conducted specifically for employment purposes. In other words, it is appropriate for anyone who needs it to undertake paid work.
The other type of crime check available, a "volunteer police check," is only suitable for those undertaking unpaid work, such as volunteer work, work experience, or a student placement.
The reason it is crucial to stress the difference between the two types of crime check is that only the employment type will include all of the critical details you need to know as an employer.
How Much Will it Cost?
The price of a national police certificate will depend on each provider as well as the type of police check certificate needed.
At Crime Check Australia, the employment type costs a total of $99 (including G.S.T.). This price includes the applicant's employment police check certificate, as well as complete access to our customer support team.
While the price of the volunteer type is lower, as pointed out above, it is not appropriate to order for any employment-related purposes.
Who Should Pay for a National Police Certificate for Employment Purposes?
Are you wondering if your company or organisation should pay for any national police certificates it requests… or if the financial burden should instead fall on job applicants and/or your employees?
The answer to this question will depend on a number of factors, so we can only provide general advice on the matter.
If a job applicant or current employee must obtain a police check to start or continue working for your company or organisation, it may be reasonable for your company or organisation to pay for it.
In some cases, it may be required by legislation or company policy to do so, so make sure to double-check if this is the case for your company or organisation. Even if it isn't, you may wish to reimburse your employees for the expense incurred in an effort to maintain good employer-employee relations.
If you decide that your employees must pay for their own national police certificate, it is worth reminding them that the cost is tax deductible. That is, according to the Australian Tax Office (ATO), an employee can claim a tax deduction for the cost of providing a police check to their employer if they are required to do so in order to maintain that job.
Can I Retrieve a Copy of a Job Applicant or Employee's Criminal Background Check Results Without Asking Them First?
Ordering a criminal back check on your employees without first getting their consent to do so is unlawful. No one (except police investigating a suspect) is allowed to order or look at another person's police check results without first obtaining their permission.
The reason is that under the Privacy Act 1988, criminal records are classified as sensitive information and can only be accessed in certain circumstances.
Can I Order a Copy of My Employees' Criminal Background Check Results on Their Behalf With Their Consent?
The Privacy Act 1988 also makes it unlawful to order a copy of another person's police check results—even with their consent. As such, if you require a job applicant or current employee to provide you with theirs, the only way to do so is to get them to order it, and then hand it over to you.
How Often Should I Get My Employees to Undertake a Criminal Record Check?
Much like the first instance of asking an employee to undertake a criminal record check, you must have reasonable grounds to ask them to undertake another one down the line.
That is, you can make this request if your company or organisation is legally required to maintain an up-to-date record of employees' police record checks. Take aged care providers, for example. They are legally required to keep staff members' criminal record checks on file, and ensure they have been taken within the past three years.
Pro tip: A criminal record check does not have an expiry date per se. But most companies and organisations that require job applicants or employees to provide one ask for copies that have been processed within the past three months.
What Should Job Applicants and Employees Should Keep In Mind When Ordering Their Police Check Certificate?
One of the most important considerations job applicants and employees should keep in mind when it comes to ordering their police check certificate is that they opt for one that is appropriate to the Australian state or territory they usually reside in.
For example, employees who live in New South Wales must order a police check NSW, employees who live in Victoria must order a police check VIC, employees who live in Queensland must order a police check QLD, and so on.
The reason this is necessary is that each police check is conducted by the police agencies of that respective state or territory. For instance, a Police Check (Queensland) will be conducted by Queensland police agencies, Police Checks in South Australia will be conducted by South Australian police agencies, and police checks in Western Australia will be conducted by Western Australian police agencies.
How Can I Support My Employees Through the Process?
The more informed and comfortable your employees feel about undertaking a national police check, the better. If they have any questions or doubts about the process, it is best to answer them—or at least direct them to a person or resource that can help.
If an employee has questions or doubts specifically related to getting a police check certificate at your company or organisation, it is a good idea to put them in contact with your human resources team.
If their questions are more general in nature, for example, about what information the document will contain, and the different options for ordering one, our guide, "Police Check Australia: The Ultimate Guide to Providing One to Your Employer," may be able to help.
How Can I Avoid Claims of Discrimination From Employees With a Criminal History?
No employer wants to be accused of discriminating against an employee on the basis of their criminal history. Being aware of what behaviours and actions could lead to such a claim is your best bet to avoiding claims of discrimination.
Pro tip: Remember, as an employer, it is your responsibility to be cognisant of the laws surrounding asking job applicants and employees for their national police certificate. If you need to acquaint yourself with them, take a read of the Australian Human Rights Commission's guidelines for the prevention of discrimination in employment on the basis of criminal record.
Who Can I Contact for More Information?
Given the many considerations — legal and otherwise — involved with asking job applicants and employees to provide their a police check certificate to you, it is always wise to dot the i's and cross the t's.
Before making any requests for this document, consult your human resources team and if you have one, your legal team.
If you are after some additional guidance about ordering police check certificates, feel free to contact us!