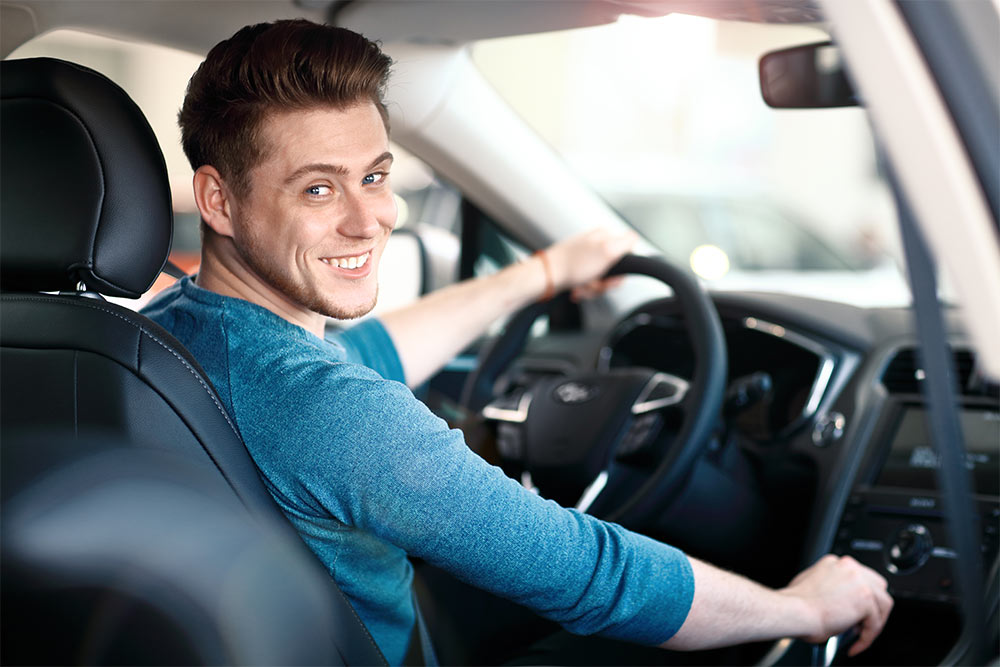 Steps to Get a National Police Check for Driver Accreditation
Nationally criminal history checks can be issued for a range of means, with the most common being for certain areas of employment. Commercial passenger vehicles or CPVs are fundamental to the transport system in Australia. People will always need transport to get around, and for transport to operate smoothly it relies on trustworthy, professional drivers.
The driver accreditation scheme is in place to meet security standards and to reassure the public that their bus drivers, taxi drivers and so on are fully vetted to limit danger.
Driver accreditation and national police checks can be obtained online through convenient application forms to get those who seek a professional driving career into essential jobs within the community. If you are applying for driver accreditation, here are some useful steps for getting a national police check.
What is Driver Accreditation?
Driver accreditation is a scheme operating in all Australian states and territories. The ultimate purpose of driver accreditation is to fulfil safety requirements for driving a public vehicle and keeping travelling passengers safe. Not anybody can get behind the wheel of a vehicle which carries community members. Each individual must be screened beforehand.
Why Do I Need Driver Accreditation?
Driver accreditation is a necessary requirement for any individual who seeks to work in a commercial driving role. While an Australian drivers licence is mandatory, this is not the only document needed for a driving career.
The driver accreditation scheme reassures the community that the driver handling the public vehicle has been vetted and verified for transport safety standards. Without it, members of the public could be put at risk from dangerous driving or other criminal activities.
The scheme also confirms that the driver is eligible to drive different types of vehicle, as different training must be undertaken for certain CPVs like bus driving.
What is Required for Driver Accreditation?
To receive accreditation for driving in Australia, different types of checks are needed. The checks include a criminal history check, medical check and driver history check.
In roles where children are amongst the passengers, a Working with Children Check must be provided.
Steps to Get a National Police Check for Driver Accreditation
If you are applying for jobs which operate commercial passenger vehicles (CPVs) it's a good idea to check first whether you are suitable for driver accreditation, as this is a requirement for any such role.
There are different checks needed for driver accreditation, but a major one is the nationally coordinated criminal history check. This is otherwise known as national police clearance. Here we outline some important steps to attain this for your driver accreditation.
Educate Yourself on the Basics
Do you know what driver accreditation entails? There are minimum requirements which must be met for every application.
The most obvious requirement is that of a valid drivers licence, which the driver should possess for a minimum of 6 months. The minimum term can vary by state.
Because drivers must be fit and well to operate a vehicle, a medical history check is a standard requirement of driver accreditation. An individual who is not mentally and physically fit to drive could put passengers and other road users at serious risk.
Another general requirement is a driver history or traffic history check. This will disclose any traffic offences or violations which may be relevant to the desired job role.
For more information on the basic requirements, contact the transport authorities in the relevant state.
Learn the Licence Types
Commercial passenger vehicles include different types and are typically characterised as a vehicle which transports passengers to different destinations. Types of CPV include:
Courtesy vehicle
Minibus
Motor omnibus
Public bus
Private hire car
Limousines
Rideshare vehicle
Special function vehicle
Special passenger vehicle
Taxi/cab
Tourist vehicle
When you apply for driver accreditation, you must select the type of drivers licence you have. As different licences and training are required for different vehicles, the driver accreditation reflects this, and must be relevant to the type of vehicle driven. If you mistakenly add the wrong vehicle type, it's likely you will have to submit a new application and pay the fees again.
Don't Leave it Last Minute
Driver accreditation can be a lengthy process, particularly because of the various checks involved. Online police checks are usually quick to return results, but sometimes problems arise which slow things down. You should give yourself plenty of time to get hold of a police check certificate to avoid delays with your driver accreditation application.
As a national police check is just one of several checks needed for professional drivers, you should begin the process with enough time to spare. This will mitigate stress and long waits when your driver accreditation is required for a job.
You should also consider that even if you already have police clearance, it may no longer be acceptable despite its non-official expiry date. Driver accreditation authorities will decide if an existing police certificate is acceptable. In Australia, three months is often the maximum time frame for which a police check for driver registration is considered appropriate.
Consider State Laws
Depending on your state or the state you wish to work in as a CPV driver, the criteria for accreditation can differ. When different police jurisdictions carry out national police checks, they adhere to legislation under state laws. The same method applies to police checks for driver accreditation.
It's useful for anybody interested in this industry to read up on state legislation to understand what is required of them. It can be time taking once the process begins, so getting a head start with the important stuff is a great idea.
Know the Limits of Your Existing Driver Accreditation
Many people already hold driver accreditation from previous jobs. In these scenarios, a brand new accreditation is not always necessary. This does, however, depend on state legislation. Your driver accreditation is not transferable between all states, and only certain states will recognise it.
Research is the best way to gather relevant information before going ahead with an application which could be time wasting. The public register of each state has information about CPV vehicles and driver accreditation policies.
It's relatively easy to find this information, as many public registers can be viewed online. This way, you can establish if there is a need for a new accreditation application. The last thing you want is to waste time on an application which is irrelevant.
Get Your Application Right First Time
A police certificate can be sought with a police check online. When completing certain sections of the application form, it's important to add the correct information, specifically in relation to your driver accreditation.
Most importantly, the applicant must select Driver Accreditation/Licensing as the purpose behind the check. This is so police can follow the right protocol to assess the application. Most employers, organisations and government offices will not accept police checks with the incorrect purpose detailed on them. This easy mistake could cost you time and money if you have to pay for a new check.
Every applicant must answer the question as to whether they will be in contact with vulnerable persons. If you are unsure of the level of contact with vulnerable people your potential job entails, you can contact the Road Transport Authority to confirm what to enter.
Many CPV roles grant unsupervised contact with all kinds of people, so it is important to enter the correct information in the application form so that your application may be reviewed accordingly.
Expect the Fees
Every driver accreditation application requires a payment. The cost of the payment varies between states and should be checked prior to beginning the application to prepare for any surprises.
A national police check incurs a separate fee. With Crime Check Australia, a check for employment costs $99.
Why is a National Police Check Required for Driver Accreditation?
A Police Check Australia is used for many industries where safety standards must be met. It involves a criminal history check on the applicant, and is an essential part of the driver accreditation process.
Police checks prevent identity fraudsters, criminals and dangerous people from gaining access to members of the community through driving vehicles in which they ride. For example, an individual who is not eligible to work with children who is granted a job driving a school bus could put the safety of children at risk.
A police check not only finds evidence of criminal offences, but verifies that a person is who they say they are. This creates a culture of transparency between employers, employees and public citizens.
It would be greatly irresponsible to allow just anybody to handle commercial passenger vehicles without a proper vetting system. The check is an accessible and convenient way to gather important information about every driver handling commercial vehicles.
Is a Driver Accreditation Application Ever Rejected?
Yes, a driver accreditation application may be rejected in Australia. For safety reasons, not everybody is eligible to transport the public via road vehicle.
Applications facing rejection typically include more serious offences held on record following a criminal background check.
Some situations which may disqualify a person from obtaining driver accreditation are:
The results of a national police certificate disclose serious previous convictions. Offences considered more serious typically include assault, sexual assault and murder.
The applicant fails the Working with Children Check. Many driving occupations require a WWCC as children are part of the community which might use the services. A failed Working with Children Check means that the applicant is not permitted to work with children, and therefore may not be granted driver accreditation.
The purpose behind the check has been inputted wrongly. Driver accreditation is almost always the accurate purpose to be entered, and accreditation can be rejected for avoidable mistakes like this.
Failure to pass the medical check means that the applicant is not medically fit for the line of work and could result in a rejected application.
Will a Driving Offence Prohibit Driver Accreditation?
Disclosable court outcomes released on a national police certificate will sometimes show traffic offences. A driver history check, which is another requirement for driver accreditation, pulls information from the Australian traffic database. Such offences when applying for driving professions are likely to be investigated before driver accreditation is awarded.
Traffic violations will not immediately disqualify the applicant, and several considerations will be taken to determine if the person is still eligible. The circumstances in which the road violation took place is important, including when exactly it happened.
If the driver's licence was confiscated as a result of the traffic violation and the ban is still in place, the individual will be unable to apply for driver accreditation. A full, valid driver's licence is a major requirement for any professional driver.
Driver Accreditation in Australia
The use of police checks for driver accreditation is a strategic way of promoting a culture of safety for all using transport services, from Australian citizens and residents to international travellers and holidaymakers.
Every person has the right to travel safely via vehicle to get around, and the scrutiny of drivers using the scheme ensures only trustworthy individuals are hired to transport people from A to B.