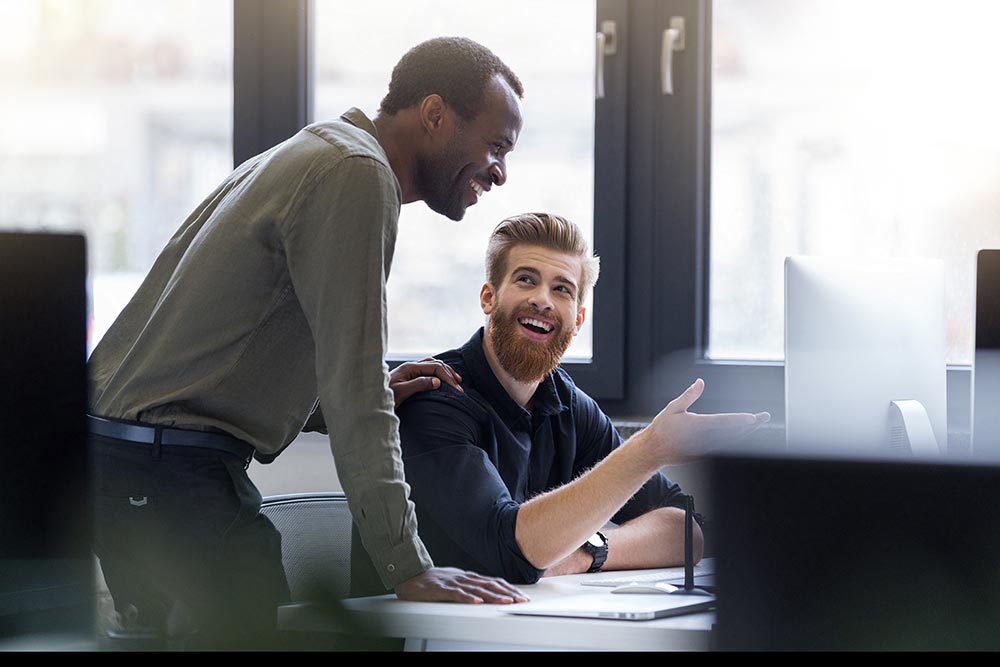 Can I Volunteer with a Criminal Record?
Volunteers are highly-regarded members of the community who give their time to helping others. Through the work of volunteers, charity and nonprofit organisations are able to operate successfully, and continue to provide their services to those in need.
Volunteer positions are taken by Australian citizens as well as international travellers who wish to offer their support to various services. While the extra help is always welcomed, not everybody is accepted for a volunteer position. The right screening is crucial, and for most volunteer jobs a criminal background check is required to determine eligibility. This is especially true in some roles, where failure to obtain criminal records prior to hire is a criminal offence.
Most organisations in Australia are permitted to assess volunteers, but may use their own discretion to decide whether the results of a national police check affect the job. However, some convictions can exclude a person from working in certain voluntary positions.
Volunteer Work with a Criminal Record
Volunteering with a criminal record can be straightforward or difficult, depending on what the role is. In some circumstances, a criminal record won't affect your chances of securing a volunteer position. However, there are occasions where a more serious criminal record could prohibit you from working in some roles.
With a criminal record, some opportunities are jeopardized. But if your previous offences have no bearing on the job specifics, it shouldn't be too much of a problem.
If you have a record that doesn't necessarily connect to the role you want, organisations and agencies must consider;
When the offence took place
Your age at the time of the offence
Whether the offence was a one-off or a repeat occurrence
The nature and severity of the offence
How you perceive your offences
Any other circumstances which impacted the offence
Disclosable Information on a Criminal Record
If you have a criminal record, it can be accessed on the Australian National Criminal Database with permission. Any offences you have been convicted for are stored on this record.
When people are asked for consent to a criminal record check, it requires the government operated system called a National Police Check. Non-profit organisations, as well as businesses must request consent from the applicant before obtaining the desired information. The applicant must then apply for the check and confirm if it is for employment or volunteer purposes.
The outcome of the police check is recorded on a document known as a national police check. It includes any involvement between the applicant and the police, such as;
Convictions and charges
Sentences
Sexually related offences
Traffic violations
Pending court charges and offences
Offences not qualified for spent legislation
Non-Disclosable Information on a Criminal Record
Don't assume that every police interaction you've ever had will be disclosed within a criminal background check. A criminal record will only show offences which resulted in a court conviction.
Any offences will still be kept on record, but will not be released as part of your national police clearance. Non-disclosed information could include;
Police cautions and warnings
Fines and tickets (parking tickets for example)
Minor infringements
Good behaviour bonds
Spent convictions (where applicable)
Offences which qualify under the Spent Convictions Scheme will not be shown unless an exclusion applies.
Spent Convictions and Criminal Records
If you were convicted of an offence a long time ago, you might wonder whether it still exists on your police records. Well, this depends on the Australian Spent Convictions Scheme.
This is a government scheme which operates through all Australian states and territories, with some variations in the legislation. Essentially, the scheme was designed to mitigate the impact of particular offences after a certain amount of time, known as the waiting period. When the program is applied, certain offences are removed from a person's criminal record.
Having offences expunged from a criminal record can help people to find employment and other opportunities if they have demonstrated good behaviour during the rehabilitation period.
The program is relatively complex, and does not mean that every offence will be removed after the waiting period. There are several terms and conditions which must be fulfilled.
In general terms, an offence is categorised as spent if;
The offender did not receive a prison term of more than 30 months
The waiting period has ended and the offender has not incurred any other convictions during this time
A pardon is granted
Convictions which Cannot Become Spent
Spent convictions legislation can be greatly beneficial to many candidates who have a criminal record from a long time ago. However, not every conviction is eligible to become spent, no matter how historical it is. Ultimately, the legislation only applies to limited offences.
Some examples of convictions which are not eligible under spent convictions law are;
Sexually related offences
Offences against corporate bodies
Convictions which imposed an imprisonment term of more that 30 months
Can Spent Convictions Impact a Volunteer Application?
Spent convictions can help with a candidate's volunteer application, as well as applications for employment. It means that particular offences of a less serious nature will not be disclosed during a criminal history check for organisations.
If a conviction is considered spent, you no longer have to disclose it. This applies to applications, employers and anybody else. This is known as the right to non-disclosure, and is a certain privilege that comes with spent legislation in Australia.
As the scheme is certified by law, no other person is legally able to disclose your spent convictions history without your permission. Should the information come to light, agencies cannot review your application based on the knowledge of a spent conviction.
The scheme however, does not guarantee that a spent conviction will never be disclosed. There are exclusions which apply for reasons of safety. In volunteer roles and other employment, the conviction must be disclosed if it is connected to the role itself.
Other Checks for Volunteer Positions
The common check used to access somebody's criminal files is the Australian police check or Nationally Coordinated Criminal History Check. Police software sifts through the national criminal database using the person's name and personal details. It is relatively broad, and is the most popular type of criminal history check for multiple purposes, including accreditation, pre-employment screening and volunteer checks.
Sometimes, more occupation-specific types of checks are needed. Volunteer and charity services often operate with children and other vulnerable groups in society. In these instances, you may need a Working with Children Check or a Working with Vulnerable People Check.
Working with Children Check
The Working with Children Check is an ongoing assessment of a person working with or seeking to work with children. This type of check is more thorough to ensure a full picture is established of the applicant before access to children is granted.
As well as scanning police records, it also searches child protection records. It is a check mandated by Australian law for any person entering a child-related role.
The WWCC discloses all police interaction, including spent convictions.
Working with Vulnerable People Check
The Working with Vulnerable People Check or Working with Vulnerable People Registration is a police check for all persons working with vulnerable groups. Like the Working with Children Check, this is an ongoing assessment of the candidate.
It works to protect the most vulnerable in the community, ensuring every volunteer and employee is a safe addition to the environment.
The organisation or agency must identify which type of check you need for the position. In some circumstances, you might require more than one of these checks. Before applying for any kind of criminal background check, you should confirm which type is required. The state or territory in which you are located will also impact which check you need.
Obtaining a Criminal Record Check for Volunteer Purposes
A criminal record check for volunteer work is easily sought. In most cases, you will need to apply for a volunteer police check. This is accessible through accredited bodies with a police check online or through local authorities.
The process for a volunteer police check is the same as a check for paid employment. Before paying the fees, you will need to select whether you want a volunteer police check or an employment police check.
Many services are authorised by the Australian Criminal Intelligence Commission to submit police checks online. These are called accredited bodies and provide an online service for obtaining national police checks.
The process is designed for ease of use and requires that you complete an application form. The results are then delivered to your inbox within a matter of hours or days.
A second option is to go to the local authorities and complete the handwritten application forms. The certificate is delivered as a hard copy via post.
What is the Cost of a Criminal Record Check for Volunteers?
Irrespective of whether you have a criminal record or not, you will need to apply for a volunteer police check. This incurs a fee but it's worth noting that some organisations may pay the charge for volunteers.
The fee for a volunteer police check comes at a discounted rate no matter where you are based in Australia.
Accredited agencies may charge differently. A volunteer police check with Crime Check Australia costs $79.
Which Volunteer Positions Require a Criminal Record Check?
Most non-profit organisations and charity services that take on volunteers will require a criminal background check. The fact that the person is not paid, does not leave the service at any less risk of exploitation.
If you are applying for volunteer work with children, disabled persons and the eldery, you should expect a background check. Your criminal record may also be assessed for positions which handle sensitive or confidential information and data.
The most common areas of voluntary work that require background checks are;
The aged care sector
Child care and any child-related work
Teaching, tutoring and coaching
Public driving duties
Financial duties
Health care settings
How will I Know if my Criminal Record Prevents me from Volunteering?
The only way to be certain whether a criminal record will hold you back from volunteer work is to await the results of a national police check.
Many organisations will only review your eligibility once police information is gathered. From there, they can make an informed decision on your viability.
Before applying for volunteer roles, you can make sensible decisions yourself as to which type of work you are likely to be suitable for. For example, if you have a traffic violation on your record you should probably avoid applying for volunteer driving duties.
If you have serious convictions, it may be difficult to find work with vulnerable populations. You can develop a general overview of your likelihood to acquire certain volunteer work, and go from there.
Can I Volunteer with a Criminal Record?
The simple answer is yes – you can apply to volunteer with a criminal record. However, the outcome is at the discretion of the organisation or agency. They will decide whether you are a suitable candidate for the role in question.
All applicants should remember that a criminal record is not an immediate ban from volunteer work. There are many people who find work successfully as volunteers, even with a police record. It's best to simply apply and await the decision of the organisation.
Volunteers provide important work to the community through a range of jobs. To ensure the safety of all parties, volunteer police checks must be performed regardless of whether you have a criminal record or not.