Police Clearance
Get a Police Clearance.
100% Online. ACIC Accredited.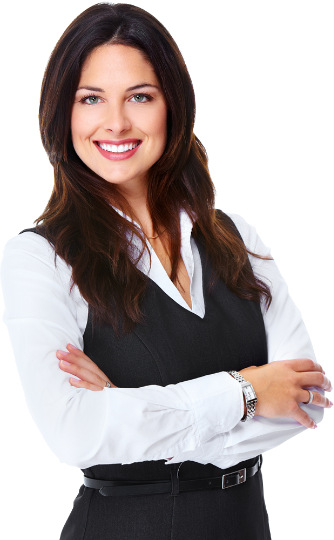 10 Reasons Why You May Need a Police Clearance
Receiving a request to undergo a police clearance is something that may take many of us by surprise. Whether the request lands in your inbox or you are told in-person, it's certainly not every day that you are asked to hand over an official record of your criminal history!
That said, it isn't exactly an uncommon request. In fact, chances are that you will be asked to provide one on a number of occasions throughout your life. If you're wondering under what circumstances you may find yourself needing a police clearance, you've come to the right place. This article will outline the top 10 reasons why you may need one. Keep reading to find out more.
What is a Police Clearance?
Before launching into the reasons why you may need a police clearance, let's first clarify what a police clearance is. After all, you won't very feel comfortable ordering and submitting one if you don't have the faintest idea what it even is.
A police clearance is a document that states any disclosable criminal offences, pending charges, penalties, and sentences the given applicant has to their name in any state or territory in Australia. The results are based on a database of criminal records maintained by Australian police agencies.
This document is known by many other names, including a criminal background check, national police certificate, national police clearance national criminal history check, criminal background check, and criminal record check, among other names.
If you have been asked to provide one, make sure to order one that is issued by the state you usually reside in. For example, if you live in New South Wales, you will need to provide a Police Check NSW. Whereas, if you live in Victoria, you will need to provide a Police Check VIC.
It is important to note that only disclosable offences will appear on a police clearance. Put simply, disclosable offences are criminal offences that fall within the parameters outlined by a piece of legislation known as the Spent Convictions Scheme.
The Scheme Convictions Scheme outlines the specific conditions that must be met in order for a conviction to be considered "spent." A spent conviction is one that will not be disclosed in certain circumstances, such as on the results of a criminal record check. If you want to learn more about the Spent Convictions Scheme, click here.
Now that you understand what this document is, let's explore the main reasons why you may need one.
Reason #1: The Company or Organisation You Will Work For Asks You For One
One of the most common reasons why you may need to provide a national police certificate is because the company or organisation you will work for asks you to provide one. Many companies and organisations ask new hires to undertake a criminal background check as a means of screening them, either before or during the onboarding process.
Some companies or organisations may even ask job applicants to undertake one as part of the hiring process. For example, if a clean criminal record is a reasonable requirement for the given role, a company may ask a potential hire to prepare to be asked about their criminal history during the interview stage.
It is important to note that in accordance with federal and state privacy laws, an employer should only collect personal information (including a national police certificate) "to the extent necessary for a purpose directly related to a function or activity of the collector." In other words, an employer may not collect or use your criminal record if it is unnecessary or excessive to do so.
Pro tip: If you're planning to become an Uber Eats and Uber Rides driver in Australia, you will be required to undertake a police clearance.
Reason #2: The Company You Currently Work Asks You For One
It's not just new hires and job applicants who may be asked for a police clearance. You may also be asked to provide one if you are already employed by a company or organisation.
The main reason a company or organisation may ask you to undertake a police clearance is to comply with internal company standards and/or for occupation-related licensing or registration purposes.
If you require more information about why you are being asked for a police check or which one to provide, speak to the relevant point of contact in your company.
Pro Tip: The Australian Tax Office (ATO) allows you to "claim a deduction for the cost of providing a police check to your employer as you are required to, in order for you to maintain your current employment."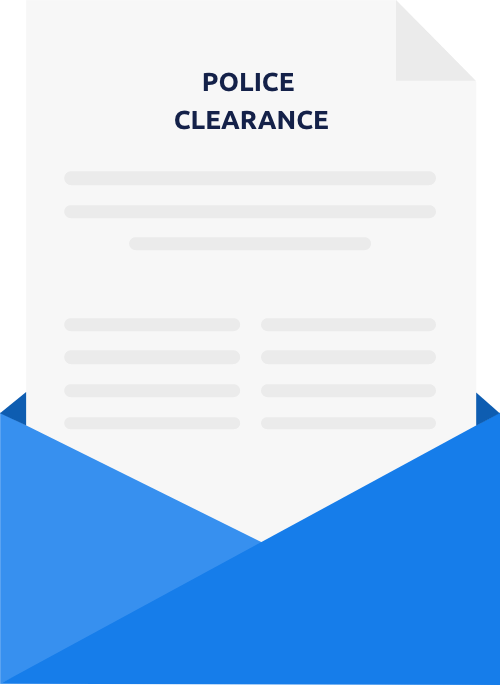 Reason #3: Your Profession Involves Dealing With Vulnerable Individuals
If you plan to work in a profession that involves dealing with vulnerable individuals, then it is highly likely that you will be asked to complete a national police clearance. In fact, it is a mandatory requirement to work in many such jobs given the duty of care involved.
For example, in order to receive your teaching qualifications to teach in state government schools, you must agree to undertake a national police clearance. Children are some of the most vulnerable members of our society, so it is reasonable that the individuals responsible for educating and providing care to them are of good character.
Likewise, if you plan to work in aged care as an employee or subcontractor and your work will involve taking care of elderly individuals (whether supervised or unsupervised), it is a legal requirement to submit to a national police clearance. Aged care providers are legally required to keep a record of all police checks submitted by staff members.
Volunteers working in Commonwealth-supported aged care facilities must also apply for one before they start volunteering.
Pro tip: Only police clearances taken within the past three years are considered legally acceptable for an aged care facility to keep on record. If you believe the one on file for you could be older than three years, be sure to check with your employer.
Reason #4: You Plan to Work in a Government Department
Do you dream of working for the Department of Education, Department of Finance, Department of Health, or Department of Home Affairs? Or perhaps there is another government department you aspire to join?
Whichever government department you wish to work in, be prepared to undergo a police clearance either during the application stage or after you have received a job offer.
Pro tip: You will need to obtain a higher level of clearance to work in certain government department roles. If the role you want to apply for has a high level of clearance, be mindful that you will need to consent to a range of official checks.
Reason #5: You Want to Become a Volunteer
There are many reasons why volunteering is a great idea. You will not only get the chance to give back to the community, but also foster new connections. Volunteering may even help to improve your job prospects.
If you're considering becoming a volunteer, you may need to provide a copy of your national criminal history check to the company, NGO, or organisation you wish to volunteer with. While not every volunteering opportunity will require you to do so, many will (particularly if the volunteer role involves engaging with vulnerable individuals).
The good news is that some companies, NGOs, or organisations will reimburse you for the cost of your police check.
Pro tip: If you require a National Criminal History Check to volunteer, make sure to select a "Volunteer Police Check" when placing your order.
Reason #6: You Need One to Complete Your Visa or Citizenship Application
You may need a police clearance to complete your Australian visa application. The Australian Department of Home Affairs states that the Department may ask you to provide a police certificate after you apply for your visa.
In a similar vein, you may need to consent to a criminal record check in order to be granted Australian citizenship. The Australian Department of Home Affairs states that getting a Nationally Coordinated Criminal History Check (NCCHC) "is an important part of the assessment of your citizenship application."
Pro tip: If you require a police check for Australian visa, citizenship, or immigration purposes, only one issued by the Australian Federal Police (AFP) will be accepted.
Reason #7: You Plan to Travel, Live, or Work Overseas
Are you planning on travelling, living, or working overseas for an extended period of time? You may need to obtain a copy of your Australian criminal record. If this is the case for you, you will most likely need to hand yours over to the consulate of the country or countries you will be traveling to, or living or working in. Depending on your circumstances, you may be able to provide your police clearance to your future place of employment instead.
As rules and guidelines regarding police clearances will vary from country to country, it is important to check with each respective consulate for further information. The consulate should not only clarify the type of police clearance you need, but also when and how you should submit it.
Reason #8: You Are Trying to Adopt or Foster a Child
Adopting or fostering a child is no doubt a long and involved process. You must attend various interviews and complete mountains of paperwork, among other tasks.
In order to determine your suitability to become a foster or adoptive parent, you will also need to undergo various checks. One of the most critical ones you will need to consent to is a criminal background check. It is a legal requirement for you to have complete one in order to adopt or foster a child in Australia.
Typically, other members of your household will also be required to complete one if they are aged 16 or over. If there are issues of concern, members of your household who are over 14 years may also be requested to do so. For more information, consult the relevant government department of your state or territory.
Pro tip: Even if you plan to adopt a child from overseas, you may be asked to provide a copy of the results of your Australian police check.
Reason #9: You Want to Intern or Get a Student Placement
Similar to getting hired as a paid employee in a company or organisation, you may need a criminal record check to get an internship or student placement in some companies, organisations, and government departments and agencies.
These workplaces may ask you to get one so they can assess whether you are a good fit for the internship or student placement.
Certain state-run facilities may also require this document from you. For example, in NSW, all tertiary students aged 18 years and older are required to obtain an Australian criminal record check if they wish to undertake a placement in a NSW Health facility. This is necessary to ensure that the student, as well as the members of staff and patients in the facility can operate in a safe environment.
Reason #10: You Want to be Admitted as a Lawyer
If you want to become a lawyer, you will need to satisfy your Admitting Authority that you have met particular standards of character and behaviour. That is, in order to be admitted to the legal profession, you must be considered to be "a fit and proper person." Unless you are getting admitted in South Australia, you will also need to show that you are currently "of good fame and character."
To do so, you will need to disclose if you have committed any criminal offences in Australia or abroad. If you have, you will need to provide the Admitting Authority with details about the offence.
To ensure the details that you provide are accurate, it may be helpful to order a criminal record check. Even if you have a clean record, having a copy of it may be able to help you demonstrate that you have indeed met the required standards.
Pro tip: You can still be admitted as a lawyer even if you have a criminal record. It is your duty to truthfully disclose any and all information (including any criminal offences) that may be relevant to your application to be admitted as a lawyer.
Police check Australia: Where Can I Order Mine?
Whether you need to provide a police clearance for one of the reasons we listed above or another reason entirely, it is important that you follow any instructions provided by the party requesting it.
In some cases, the party requesting it will ask you for your consent to conduct the police check on your behalf.
While in others, you will be able to order and submit your own police check. If you can do so, it is important that you choose a trustworthy and legitimate provider to process and deliver your police check.
Ordering your police check online from an online police clearance provider is the most convenient way to obtain a police clearance by yourself. Before ordering, always make sure to confirm that your provider of choice is accredited by the Australian Criminal Intelligence Commission (ACIC) as an Official National Police Checking Service (NPCS) provider.
If you are on the hunt for a well-reviewed ACIC accredited Official National Police Checking Service (NPCS) provider, why not try Crime Check Australia?
We are not only known for our easy-to-complete ordering process and quick turnaround times, but also our world-class customer service. It's no wonder that we have become a leading online provider of the two main types of police clearance in Australia (an employer police check and a volunteer police check).
No matter which state or territory you reside in, we have the know-how to help you get your police clearance results quickly and affordably.
To learn more, take a read of our FAQ section or feel free to contact us.