Criminal Background Check
Get a Criminal Background Check.
100% Online. ACIC Accredited.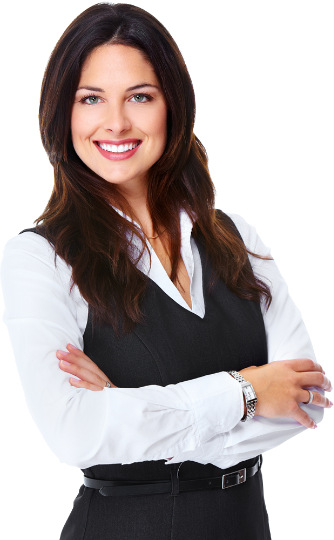 15 Tips to Remember When Ordering Your Criminal Background Check
So, you've been asked to provide your criminal background check, and you're wondering what your next move should be?
You're certainly not alone. Many people feel unsure about the best way to go about ordering this document, especially if it is their first time. How could you not, when there are so many things to think about?
If you are looking for some tips for ordering your background check, we have you covered. Simply give this guide a good read. You will find all of our very best expert tips below, from what you should know about this document, to which method you should use to order it. Let's get started!
Tip #1: Inform Yourself About What a Criminal Background Check Is
Just like you wouldn't sign a contract without reading it, you also shouldn't order a criminal background check without first having a basic understanding of what it is.
In case you need a crash course, a criminal background check is a document that provides an overview of an individual's disclosable criminal history in Australia. The background check is processed by Australian police agencies, which run the individual's name against the police records they have stored in their database. The database includes convictions issued by all states and territories in the country.
If any disclosable criminal convictions show up, they will be stated on their background check results. If they have a clean record (that is, no disclosable convictions), this fact will instead be stated on the document.
One more important thing to note about this document is that it is referred to by a variety of names. For instance, a police check, national police check, crime check, criminal record check, and police clearance… to name a few!
Tip #2: Understand the Basics of What Will Appear on Your Background Check
Understanding what will appear on your criminal background check will go a long way in making you feel more comfortable with ordering this document.
As we mentioned above, the results of your background check will list any disclosable convictions committed in all states and territories in Australia, including any disclosable sentences, pending charges, traffic infringements, community-based orders, suspended sentences, and good behaviour bonds to your name. This is a critical point to grasp, particularly if you do have a criminal record.
In the simplest terms, a conviction will not be disclosed on a criminal record if it is deemed a "spent conviction." A spent conviction describes a conviction that has satisfied specific criteria set out in a piece of legislation known as the Spent Convictions Scheme.
While different states and territories have their own versions of the Spent Convictions Scheme, the basic tenets are the same. That is, a conviction will be considered spent if:
You were convicted of it as a minor and a period of 5 years (or 3 years in New South Wales) has since elapsed, during which time you did not re-offend.
You were convicted of it when you were an adult convicted of it and a period of 10 years has since elapsed, during which time you did not re-offend.
Other criteria will apply, too. For instance, some convictions are ineligible to be deemed spent, even if they satisfy the above criteria. A key example is sex convictions.
Moreover, there are some circumstances in which convictions that would normally be deemed spent will still appear on an applicant's background check results. For example, if the applicant requires their background check in order to work with children, disabled people, or in aged care. To learn more about the Spent Convictions Scheme, we recommend reading the Australian Federal Police's guide on the matter.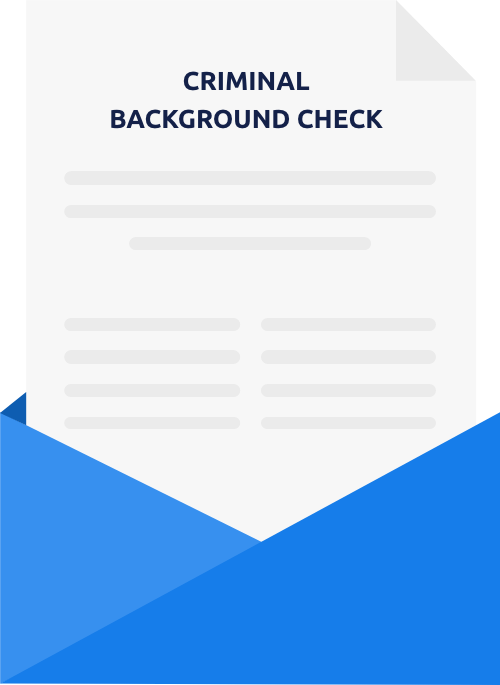 Tip #3: Don't Order Your police check In-Person—Order it Online
There are two primary methods of ordering your police check: online or in-person.
If you are unsure about which one to pick, it is worth weighing up the pros and cons of each. The long and the short of it is that ordering your police check online is by far the fastest, easiest, and most convenient option of the two.
In fact, there is an overwhelming number of reasons why it makes sense to order your criminal background check online. Here are a few to consider:
When you order this document in-person at a police station or post office, you will need to wait in line until someone is ready to serve you. In contrast, when you order it online, you can complete your entire application whenever and wherever you want. That could be on your mobile while waiting for the bus, on your laptop during your lunch break, or on your tablet resting on your couch! It's completely up to you.
The turnaround times for online orders are typically much faster than orders completed in-person as well. Police checks ordered at police stations and post offices usually take several days—at minimum—to process. Needless to say, that is a long time to wait for such an important document!
As for online orders? At Crime Check Australia, our customers typically receive their results in a single business day. This means we offer one of the fastest turnaround times for police checks in Australia!
Tip #4: Opt for a Digital Copy of Your Criminal Background Check
Another reason you should give serious consideration to ordering this document online is that you will receive a digital copy of your results.
A digital copy is superior to a hard copy for a range of reasons. Not only is it easier to send to whoever is requesting it, but it is also much more convenient to store and locate whenever you need it. Unlike a hard copy, you won't need to worry about finding a safe space to keep it—just look for it conveniently housed in your inbox.
What's more, you can send a digital copy of your results to multiple parties who request it. To do this with a physical copy, you would first need to scan or photocopy it.
Based on the reasons above, you can see why more and more people are opting for digital copies of their background checks.
Tip #5: Only Place an Online Order Using an ACIC Accredited Online Provider
Now that you know why it is in your best interests to order your police check online, you may be wondering which online provider you should go with.
There are numerous considerations you should take into account when choosing between different online providers. Perhaps the most integral one is to make sure you select an Australian Criminal Intelligence Commission (ACIC) accredited online provider.
Only ACIC accredited online providers are authorised to help applicants order and receive their police clearance.
Crime Check Australia is accredited by the ACIC as an Official National Police Checking Service (NPCS) provider. The police clearances we provide are therefore 100% legitimate and valid for use in all Australian states and territories.
Tip #6: Make Sure to Select the Right Type of Background Check
While it may seem like an obvious tip, it is vital to choose the right type of criminal record check when placing your order. At Crime Check Australia, we provide both of the two main types of criminal record checks available: a volunteer type and an employment type.
Like their names suggest, a volunteer criminal record check is for applicants who need this document for volunteering purposes. The employment type, on the other hand, is appropriate for employment purposes (as well as most other non-volunteering-related purposes).
As each type of background check is designed to address a specific purpose, it is crucial to order the right one for your situation. The reason it is necessary to stress this is that some people who require an employment type order the volunteer type instead. They do so hoping to take advantage of the volunteer type's lower price (as the volunteer type is priced at $79.00, while the employment type is priced at $99.00).
While this may seem like a savvy way to make a saving, it will end up costing you more time, money, and effort in the long run. Remember, if your employer requires this document from you, they will be expecting that you provide them with the employment type. So if you order the wrong type, you will need to re-order it.
Unfortunately, we are unable to offer refunds if you order the wrong type. So not only will you be out of pocket, but your employer will also not be too pleased with you!
Tip #7: Only Order a police check That is Relevant to Your Home State or Territory
Each applicant is required to order a police check that is relevant to their home state or territory. For example, if you typically reside in Queensland, you will need to order a police check QLD.
While the information contained within a criminal background check will generally not vary based on which state or territory the applicant is from, each state or territory's police forces are responsible for processing the applications for citizens of their respective state.
For example, Queensland police forces will process all police checks in Queensland, South Australian police forces will process all police checks in South Australia, and Western Australian police forces will process all police checks in Western Australia.
Of course, the same rule applies to police checks in NSW, police checks in VIC, and other Australian states and territories.
This is why you must ensure you order your police check from the state or territory where you typically reside. If you want to order yours online, make sure to choose a provider, like Crime Check Australia, that offers this document for residents of all states and territories in Australia.
Tip #8: You May Be Able to Claim Back Your police check During Tax Time
If you have been asked by your employer to provide a copy of your crime check and they are making you cover the cost of it, do we have a tip for you!
The Australian Taxation Office (ATO) states that "you can claim a deduction for the cost of providing a police check to your employer as you are required to, in order for you to maintain your current employment."
Tip #9: Know Your Rights as an Employee or Job Applicant
Did you know that companies and organisations must abide by certain legal guidelines when it comes to asking current employees and job applicants to provide their criminal background checks?
Knowing your rights as an employee or job applicant can therefore go a long way in protecting yourself against discrimination, particularly if you have a criminal record to your name.
If you would like to read up on your rights in regards to this document, as well as how to handle possible cases of discrimination, the Australian Human Rights Commission has written a comprehensive guide that addresses both of these matters.
We also suggest giving our ultimate guide to providing your police check to your employer a good read.
Tip #10: Gather All of Your Mandatory Identity Documents Before You Begin Your Application
Ever started an application, only to realise you don't have all of the things you need to complete the process? It is frustrating, to say the least!
That is why we recommend gathering all of the mandatory identity documents you will need for your national police check application before you get started.
The Australian Criminal Intelligence Commission (ACIC) requires applicants to provide a total of four identity documents in order to request their background check. The documents are:
1 commencement document (for example, your Australian passport, Australian Birth Certificate, or Australian Citizenship Certificate)
1 primary document (for example, your Australian marriage certificate, foreign passport with a valid entry stamp or visa, or Australian drivers licence)
2 secondary documents (for example, your bank card, credit card, or bank statement as well as your enrolment with the Australian Electoral Commission)
If you would like to read more about the mandatory identity documents you will need to provide, please refer to our detailed Document Guide.
Tip #11: Make Sure the Mandatory Documents You Choose Are in Your Primary Name
Speaking of mandatory ID documents, make sure to check that all four documents you choose to use are in your primary name. For example, if you changed your surname when you got married, make sure all the documents you choose show your current surname (and not your maiden name).
In the case that you cannot gather all four documents in your primary name, you must provide an official marriage certificate or change of name certificate that shows that the different names on your ID documents all belong to you.
If you need help figuring this out or have any concerns, feel free to contact our customer support team.
Tip #12: Don't Be Afraid to Ask Questions
Speaking of our customer team, it is worth remembering that they are always happy to answer any of your questions about ordering your criminal background check!
If you would like to contact us, you can either fill in our contact form or shoot us an email.
We also have dozens of guides and articles about background checks that should help to answer your questions.
Tip #13: Review Your Application Before Submitting It
We're all guilty of trying to fill out applications as quickly as possible so that we can get back all of the other things we have on our plate. While a mistake here and there may not be a big deal with many applications, this isn't the case with your background check application.
The reason you should think twice about rushing through it is that any errors you make can cause processing delays.
Applications are processed based on the information applicants provide about themselves.
Consequently, if you make an error when filling out your name, home address, or any of the other personal details you need to provide, your application will be flagged for manual review.
Even mistakes like incorrect use of hyphens, formatting errors, and inconsistent spacing can lead to your application being flagged.
If it is, the police agencies responsible for processing it will need to take a much more thorough look at your application. As this process usually takes a while, you can expect your application to be delayed. In other words, instead of getting your results back in our typical turnaround time of one business day, it may take several days or more.
So if you want to get your results back as soon as possible, make sure to spend a bit of time reviewing your application!
Tip #14: You Can Check the Status of Your Application in an Instant
We know that waiting for the results of your police check can be nerve-wracking. Needless to say, the last thing you want is to be left hanging. To help keep you in the loop, we have set up a page where you can easily check the status of your application in an instant. All you will need is your Check ID and email address.
Tip #15: Don't Delay Starting Your Application
Our final tip is to start your application as soon as possible.
Why? Well, the sooner you submit it, the sooner you will get your results back. And the sooner you get your results back, the sooner you can send them off to whoever is requesting them.
Given that your criminal background check is a requirement for your next endeavor, whether that's a job or a volunteering role, or you need it for another reason entirely, it is always better to get it sorted sooner rather than later.
Remember, 70% of our customers get their criminal background check results back within just one business day.
So if you're ready to get your results back, start your application here!