Police Check in Queensland (QLD)
National Police Checks in Queensland, delivered to your email.
100% Online. ACIC Accredited.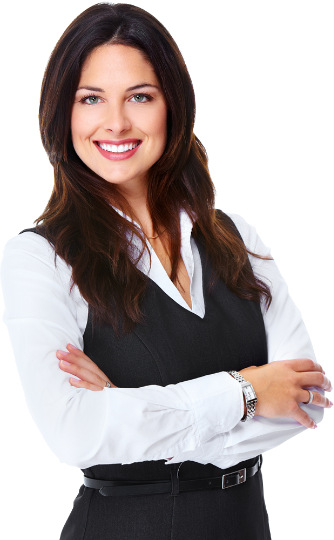 Are you a resident of Queensland who is in need of a police check?
You've come to the right place — particularly if still you have questions about this document.
Our guide will teach you everything you need to know about police checks, from what one is to the best way to order one in the state of Queensland. As you will soon discover, getting yours is not nearly as complex as it may first seem. At least not when you place your order with Crime Check Australia! Keep reading to learn more.
What is a Police Check QLD?
A police check (QLD) is a criminal background check specifically conducted for individuals who reside in Queensland. The results of this criminal background check are presented on an official document, which you can provide to the party requesting it. 
Police checks are conducted by police agencies in Australia. A police agency will run each applicant's personal details through a national database using a name matching algorithm. If their details match any disclosable criminal history that is held in police records, it will appear on the applicant's police check. 
While Australian police agencies must conduct all police checks, you do not need to order yours directly at a police station. As we will discuss further below, you can easily order yours 100% online using an Australian Criminal Intelligence Commission online provider like Crime Check Australia.
Other Names This Document is Known By
This document may also be referred to as a QLD police check or Queensland police check. In fact, the more general term, "police check," is referred to by a number of names (of which we have used throughout this guide). The most common ones include:
Police clearance

National police check

National police certificate

Criminal background check

Criminal record check
What is the Difference Between a Queensland Police Check and One From Another State or Territory?
Generally speaking, there is no difference between the information stated on a Queensland police check and one from another state or territory in Australia.
This is because regardless of where the applicant resides, a police check in Australia will contain information pertaining to their criminal history, if any, in all states and territories in the country. 
For example, if an applicant resides in Queensland but they committed a crime in Tasmania, it will still appear on their QLD police check. The only proviso is that the offence in question is indeed a disclosable offence (you can learn more about what a disclosable offence is further below). 
Given that the information is essentially the same, you may be wondering if that means you can order a police check from any state or territory.
The short answer is no. 
There is still an important point of distinction between a Queensland police check and those of other states and territories. Namely, the police agencies in charge of processing them will not be the same. 
Police checks from each state and territory are processed by their respective police forces. For example, a Queensland police check will be processed by Queensland police forces, while an Australian Capital Territory police check will be processed by Australian Capital Territory police forces.
In any case, all applicants are required to order their police check in the state or territory where they usually reside. So a resident of South Australia should order a police check in South Australia, a resident of Western Australia should order a police check in West Australia, and so on. 
If you are ordering online, you will need to find an online provider that can help you get one appropriate for your state or territory. At Crime Check Australia, we offer police checks for all Australian states and territories. So we can help you out wherever you live in Australia!
Who Can Ask Me to Provide a National Police Check?
There are many different companies and organisations, as well as government agencies and departments, that may ask you to provide your national police check. 
Some typical examples include: 
Your current workplace.

A company you are interviewing with. 

A company you received a job offer from.

An NGO you plan to volunteer with.

A government department, such as the Department of Home Affairs. 
Why Am I Being Asked to Provide One?
There are many reasons why you may be asked to provide this document, and they will vary from requesting party to requesting party. 
As our article, 10 Reasons Why You May Need a Police Clearance, highlights, the most common reasons include that:

The company or organisation you have just been hired at asks you for one as a means of screening you.

The company or organisation you currently work for asks you for one to address occupation-related licensing and/or registration requirements or to comply with internal company standards.

It is a legal requirement for you to provide one as you deal with vulnerable individuals in your profession, such as children or the elderly.

You are applying to work in a government department. 

The organisation, agency, or facility you wish to volunteer with requests one.

You require one in order to complete your visa or citizenship application.

You wish to work, live, or travel overseas, and the country in question requires one.

You need to hand in this document as part of the application process to become a foster or adoptive parent.

You need to undertake a student placement and the company or organisation you will complete it at is asking for one.

You are trying to be admitted as a lawyer, so you may choose to refer to your criminal record (or lack thereof) to satisfy your Admitting Authority that you have met the specific character and behavior standards expected of you .
Needless to say, the reason a party is requesting this document from you needs to be both reasonable and lawful. 
Police Check Queensland: Which Type is Right for Me?
Before you order your police check (Queensland), it is vital to work out which type you need. This is relatively straightforward because there are only two main types to choose from: 
An employment police check

A volunteer police check
The former is suitable for those undertaking paid employment, while the latter is suitable for anyone engaging in unpaid volunteer work. 
If you require a police check for a reason unrelated to employment or volunteering, you will most probably need to submit an employment police check. 
In most cases, the company, organisation, or government department or agency requesting this document from you will specify which type you need to order. To avoid ordering the wrong type, we strongly recommend confirming which type you need before placing your order. 
What Information Will Appear on My Criminal Background Check Results?
Your criminal background check results will state whether you have a criminal history, and if so, what disclosable criminal offences it is made up of. Specifically, it will make a note of any disclosable:
Offences

Pending Australian cases within Australia

Disclosable court outcomes (DCOs) 

Court sentences

Records 
So what about if you do not have a criminal history? Rest assured that this will be made crystal clear on your police check results!
Will My Entire Criminal History Appear on My Criminal Record Check?
If you have a criminal history to your name, you are probably wondering if it will appear on your criminal record check in its entirety. After all, you may have committed the criminal offence several years ago, or even when you were a minor. 
The answer to this question centres around whether the conviction is deemed to be "spent."
A spent conviction is a criminal conviction that no longer needs to be disclosed, in this case, on a police check. 
So how is it decided which convictions are considered spent?
The Spent Convictions Act clarifies what criteria must be met in order for an offence to become spent. Broadly speaking, a certain period of time will need to have passed where the individual  did not reoffend for an offence to be considered spent. There are other conditions that must be met as well.
Even if they meet such criteria, there are some convictions that will generally never become spent (for example, sex offences). Moreover, as stated by the Australian Federal Police, details of older convictions may be disclosed for the following purposes: 
Working in aged care or working with the aged

Working with children/working as a teacher/teacher's aide

Working with or caring for the disabled

Hospital employment

Firearms permit applications

Firefighting or fire prevention

Immigration or citizenship

Immigration detention centre employment

Some Government security clearances

Superannuation trustee

Some overseas employment

Taxi/Uber/Bus driver accreditation
It is important to note that the Spent Convictions Act may vary between different states and territories. 
For example, a conviction will not appear on a police check (NSW) if you were a minor when you were convicted of it and a period of 3 years has passed, during which time you did not re-offend. 
But on a police check QLD, police check (VIC), and the police checks of all other states and territories in Australia, you will need to wait until a period of 5 years has passed, during which time you did not re-offend, before a conviction becomes spent. 
If you are unsure whether your criminal history includes any spent convictions, consult the relevant Spent Convictions legislation for your respective state or territory. 
In Queensland, the Criminal Law (Rehabilitation of Offenders) Act 1986 is the relevant law you should look to.
Can I Order My Police Check Online?
Does filling out an application form using pen and paper sound outdated to you? Fortunately, you have the option of ordering your police check online.
There are several online police check providers that offer residents of Queensland this option. 
As you can imagine, not all are created equal. Some online providers are notoriously slow to process their customers' applications, so you may be left waiting for days on end to receive your results. Others may make the ordering process a complete headache, with clunky, confusing, and time-consuming online application forms. 
Worst of all, some online providers may not even have the legal authorisation to process a police check in the first place. If you order yours from an unauthorised provider, the results you receive will be illegitimate and unusable. Needless to say, you'll have a hard time getting a refund from an unauthorised provider!
So which provider should you use? Crime Check Australia is the best choice. To find out why, refer to the next section.
What Makes Crime Check Australia Worth Ordering From?
As mentioned, there are no shortage of online providers that you can turn to if you wish to order your national police certificate online. Unfortunately, many don't take their responsibilities as online providers seriously. 
That's one of the qualities that sets us apart at Crime Check Australia. We are committed to helping our customers obtain legitimate police checks without a fuss. We have already supported thousands of individuals to get their results — many of whom become repeat customers.
Our customers know we are worth ordering from because we have a strong reputation for being one of the most reliable online crime check providers in the industry. Our easy online form can be completed in just 5 minutes. What's more, most customers receive their results in just one business day. 
Our reliability isn't our only drawcard, however. We are accredited by the Australian Criminal Intelligence Commission (ACIC) as an Official National Police Checking Service (NPCS) provider. This means that we are legally authorised to submit police check applications and retrieve the subsequent results. 
Put simply, when you order with us, you won't need to worry about the legitimacy of your crime check results. The results we provide our customers with have the precise same legitimacy as those ordered via a police station or post office. 
The only difference is that you will be able to save significant time and energy ordering your police check online with us. As long as you have your mobile phone, tablet, or computer handy (as well as your credit card and mandatory ID documents), you can get started on completing our quick online form, any time, anywhere. 
How Much Does a QLD Police Check Cost?
The cost of a QLD police check will depend on the type you require.
An employment police check will cost $99 including GST. 

A volunteer police check will cost $79 including GST. 
What Information Will I Need to Provide to Place My Order?
It's always a good idea to understand what personal information you will need to provide when ordering your police clearance. Below we have shared the key pieces of information you will need to provide in order for us to file your police check.
Your full legal name:

First name; middle name (if you have one); and last name.

Your contact details:

Email address and mobile number.

The type of police check you require:

Select between Standard AA (i.e. the employment type) or volunteer type.
The purpose of your police check:

Specify the name of the organisation or industry that is requesting the check; the role/position/entitlement for your check; the location of work/role; whether you will have contact with any vulnerable groups, such as children or the elderly.
Your payment information:

We accept Visa, Mastercard, and AMEX.
It is also worth keeping in mind that you will need to provide specific mandatory ID documents during the ordering process. This is not a requirement that is unique to our service—police stations, post offices, and other online providers also require the very same documents.
The advantage of our 100% online ordering process is that you can simply scan or upload photos of these mandatory ID documents. This is much quicker and easier than providing hard copies of these documents, as you would need to if you placed your order in-person.
How Can I Contact Crime Check Australia?
We have strived to make it as easy as possible for our customers to contact us. Even if you are not yet a Crime Check Australia customer, we welcome any queries you may have about our services.
Our customer service team is dedicated to answering any questions and resolving any issues in a timely manner. 
If you would like to get in touch, you can click here to send our customer service team an email. Alternatively, you can visit our contact us page to fill in our contact form.