Police checks in Western Australia (WA)
Get a national police check in Western Australia
100% Online. ACIC Accredited.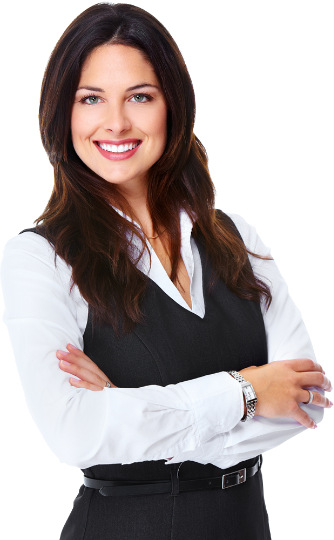 Ready to order your police check?
Before you do, give this guide about police checks for Western Australians a good read.
It addresses a number of critical considerations you should keep in mind before placing your order. What's more, it will help to answer the top questions customers have about this document. 
If you are curious to find out more, keep reading.
What is a police check western Australia?
One of the most important questions you should know the answer to is: "What is a police check Western Australia?"
After all, it is never a good idea to order an official document if you don't fully appreciate what it is—especially considering that you will need to hand it over to another party.
So what is a WA police check? It is a national police check conducted on residents of Western Australia who wish to obtain a copy of their criminal history. In order to put in a request, individuals must complete an application form.
Those who wish to complete their application in-person can visit their local police station or Australia Post office. Alternatively, they may choose to order online using a reputable online provider like Crime Check Australia.
Once an application is submitted, Australian police forces will run the applicant's name through their police records to see if there is a match. If there is, any disclosable court outcomes (DCOs) associated with the applicant will be stated on their police check results. If the applicant does not have any DCOs, a no disclosable court outcomes (NDCOs) result will instead be stated.
The applicant's results are then presented in the form of an official document. This document is sent to the applicant either as a physical document or a digital document, which they can then provide to the party requesting it.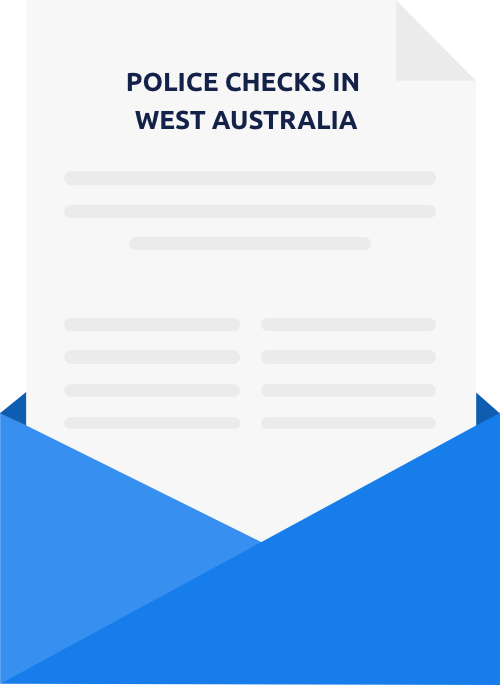 In What Circumstances May I Be Asked to Provide My police check WA?
There are a variety of circumstances in which you may be asked to provide your police check WA. This document is often requested as a means of vetting individuals for employment, volunteering, immigration, and other contexts.
For example, an employer may be legally required to confirm via your police check results that you have not committed certain criminal offences before hiring you. Not for profit organisations may also ask you to provide your police check results before bringing you on board as a volunteer.
Other examples of circumstances in which you may be requested to provide this document include when you are applying for your Australian citizenship, applying to adopt or foster a child, or applying to work in a Government agency.
Additionally, some companies may require existing employees to provide their police check to comply with regulations and/or licensing requirements. To learn more about the top  reasons people require this document, check out our helpful article.
What Types of Criminal Offences Will Show Up On My Criminal Record Check?
If you have been previously convicted of a crime, you are no doubt wondering whether or not it will show up on your criminal record check.
But before we delve into the matter, it is important to first reiterate what your results will show if you have never been convicted of a criminal offence or if you have no disclosable court outcomes to your name. In such a case, you will receive a NDCO result.
Now let's address the elephant in the room: what types of criminal offences will appear if you do have any to your name.
Essentially, only disclosable court outcomes will be listed. A disclosable court outcome includes any convictions and sentences, as well as pending charges and penalties.
Legislation known as the Spent Conviction Scheme (under the Spent Convictions Act 1988) dictates whether a criminal offence will be deemed as disclosable or non disclosable on a criminal record check.
In the eyes of the law, a non-disclosable conviction (that is, one that will not be stated on your police check results) is referred to as a "spent conviction." A conviction can only become spent if certain conditions are met. One of the main conditions is that a period of 10 years has already passed (or 5 years where the applicant was dealt with as a child), during which time the applicant did not re-offend.
In addition, any traffic infringements that did not involve convictions, findings of non-guilt, incomplete charges, and dropped charges will not be included on an applicant's criminal record check.
Are There Exceptions to the Spent Convictions Act?
Each state or territory's rules about spent convictions are governed by their respective spent convictions legislation. As such, exceptions may vary between different states and territories. That said, they are by and large the same nationwide.
One of the most critical ones to be mindful of is that some criminal offences will generally never be deemed spent, regardless of whether the standard conditions have been met.
The Western Australian Police Force states that it can only spend a lesser conviction heard in a WA Court. They define a lesser conviction as a conviction in which "a fine of $15,000 or less or a term of imprisonment of 12 months or less was imposed (this includes suspended imprisonment sentences)."
Other Names This Document is Known By
Police checks conducted for residents of Western Australia may be referred to by a range of names. While they often make reference to the name of the state (for example, WA criminal history check, Western Australian police check, police clearance WA), mention of the state may be omitted altogether.
For instance, this document can also be called a police check Australia, criminal record check, criminal record check, police clearance, and national police certificate, among other names. These names are also used to refer to this document in a broader context.
What Type of Criminal Background Check Should I Order? How Much Do They Cost?
The type of criminal background check you will need to order will depend on why you need it in the first place.
There are two main types you can choose from, both of which we provide at Crime Check Australia.
The first is an employment criminal background check. Also known as the Standard AA type, this type is suitable for any purposes relating to paid work or activity. It is priced at $99.00 (including GST).
The second is a volunteer criminal background check. It is suitable for any purposes relating to unpaid work, including volunteering, internships, and work experience. It is priced at $79.00 (including GST).
The party requesting the document will usually let you know which one you should order. If you require clarification, make sure to ask the requesting party.
What Do I Need to Order My Crime Check WA?
You will be pleased to learn that ordering your crime check WA does not take a whole deal of planning. But it does help to have everything in order before you begin.
The most important thing you will need to prepare in advance is your mandatory ID documents. These are documents that the Australian Criminal Intelligence Commission (ACIC) requires all crime check providers to obtain from applicants.
Fortunately, when you order your WA crime check with us, you can just upload a copy of your chosen documents from your preferred device. This is much easier than taking hard copies of your documents to a police station or post office, as required when you place your order in-person.
You will need to provide a total of four identification documents, as follows:
1 commencement document
1 primary document
2 secondary documents
Some examples of acceptable documents include your drivers license, Australian passport, foreign passport, Medicare card, and marriage certificate. Remember, the documents you select must fall within the given categories listed above. To learn more about what documents you can provide, read this guide.
You should also be prepared to take a selfie with one of the documents that features a photograph of your face. Just like other online providers, we require all customers to do so for verification purposes.
Is It Better to Order This Document In-Person or Online?
Unless the party asking you to provide your police check WA has a preference, it is up to you whether you order yours in-person or online.
Many, if not most, people who require this document agree that it is better to order your police check online. It's not hard to see why once you learn how much more straightforward it is than ordering it in-person.
When you order your police check online, you can do so from just about anywhere, whenever you want. As long as you have an internet-connected phone, computer, or tablet, it is completely up to you when and where you complete your application.
At Crime Check Australia, you can apply and pay for your WA police check in minutes using our 100% online application process. If you choose to order your police check in-person, however, you will need to head to a police station or post office in your spare time.
As you can see, it is clearly much more time efficient and effortless to order your police check online!
Should I Order a Physical Copy or Digital Copy of My WA police check?
The convenience of ordering online doesn't stop there. Applicants who order online will benefit from obtaining a digital copy of their Western Australia police check. (This may also be an option with certain in-person providers, but the ordering process to do so is not nearly as intuitive as it is with an online provider).
Most customers prefer to get a digital copy of their police check as it is more convenient to receive, access, and store it.
Think about it: If you order a physical copy, you will need to wait until it arrives at your house. There is always a chance it could get damaged or lost in transit, or stolen on arrival.
Once you obtain it, you will need to figure out where to keep it safe and sound. The place should be convenient for you to access, but not accessible to any prying eyes. If you need to send someone a copy of it, you will either need to scan or photocopy it before you can do so.
In contrast, a digital copy is sent straight to your email inbox. As long as you have entered your email address correctly, there is practically no way it can get damaged, lost, or stolen.
Once you receive it, you can either keep it in your inbox or send it to your secure cloud storage. Unless anyone else has your password, only you will have the ability to log in to your email or cloud to view it. Whenever you need to access it, all you will need to do is search for it in your inbox or cloud, and voilà! You will be able to instantly see and send your police check to whoever needs it.
Of course, if you don't care about all of the extra time and effort it takes to deal with a physical copy, feel free to order one. But if you are looking for the most convenient option, ordering a digital copy is a no-brainer.
How Do I Pick the Right Online police check Provider?
A quick Google search will highlight the countless online providers you can order your WA police check from.
So you may be wondering how to work out which one is the best of the bunch. To do so, you can keep in mind the key considerations we have shared below.
Let's start with speed. When you are considering different providers, take a look at how long you will typically need to wait to get your results back.
Some providers can take several days or even weeks to return your results. That is far too long when you need to get this document to the requesting party ASAP. In contrast, at Crime Check Australia, our customers only need to wait an average of one business day. So if you need to get your crime check results in a hurry, you can rely on us to get them to you as soon as we can.
Another consideration you should be mindful of is how easy an online provider's ordering process is. Many online providers make it tricky for customers to order their crime check results. Their ordering process is difficult to navigate or it takes a long time to finish.
Compare this to our ordering process, which takes just a few minutes to complete. The entire process is made up of 5 simple steps. Our instructions are clear and concise, so you won't need to worry about wrapping your head around technical or marketing mumbo jumbo.
The quality of customer support an online provider offers is yet another vital consideration. If you have a pressing question or problem about your police check, you don't want to be left to figure it out yourself.
That's why at Crime Check Australia, we have a friendly customer support team ready to assist all of our customers. You can click here to contact them via our contact us form, or send them an email at info@crimecheckaustralia.com.au.
In short, if you are looking for an online provider that offers an ideal balance of speed, ease-of-ordering, and incredible customer service, Crime Check Australia is the best choice for you.
What is a national police checking Service (NPCS) Provider and Why Does This Accreditation Matter?
Crime Check Australia is accredited by the Australian Criminal Intelligence Commission (ACIC) as a National Police Checking Service (NPCS) provider.
Only national police certificate providers with this ACIC accreditation have the authority to submit and retrieve applications for national police certificates on behalf of customers.
As an ACIC accredited provider, our customers can rest assured that the police checks they receive are 100% legitimate and valid for use.
To summarise, it is absolutely essential to order this document via an ACIC accredited provider.
What is the difference between a SA police check and one from another state or territory?
This is a question applicants often have after seeing the option to order police checks from all of the different states and territories in Australia. For example, a police check South Australia and a police check Tasmania.
Or they may see a guide—like the very one you are reading—which provides information about ordering this document in a specific state or territory. For instance, a guide about ordering a police check NSW.
The simple answer to this question is that there is no difference between what is contained within a police check ordered in one state or territory versus another.
Generally speaking, states and territories have a very uniform interpretation of what convictions should and should not appear on a given applicant's criminal history check (which we discuss in further detail above). So technically speaking, an applicant should get the same police check results regardless of the state or territory they order them from.
For example, let's say an applicant ordered their WA police check, and then ordered another one from another state or territory. By all accounts, their police check results should look the same (provided that they did not commit a new disclosable conviction between ordering the two documents).
Why then is there a requirement to order this document from the particular state or territory where you reside?
The main reason is that each state or territory's police forces are in charge of processing the police checks of applicants who typically reside in their respective state or territory. So Western Australian police forces will process all WA police checks, while Victorian police forces will do the same for all police checks in VIC.
It is a requirement to order your police check from the state or territory you usually reside in. If you have any questions about this, feel free to contact us.
I Am Ready to Order My Western Australian Police Clearance. How Do I Get Started?
Now that you know the A-Z of Western Australian police clearance, you may be ready to order yours.
If you are, you can complete our online application form here.
Once you submit your order, you can check the status of your order at any time using this link. We will email you as soon as it is ready or if we have any updates about your application, so make sure to keep an eye on your email inbox!