Police check in Tasmania (TAS)
Official police checks certificates, delivered to your email.
100% Online. ACIC Accredited.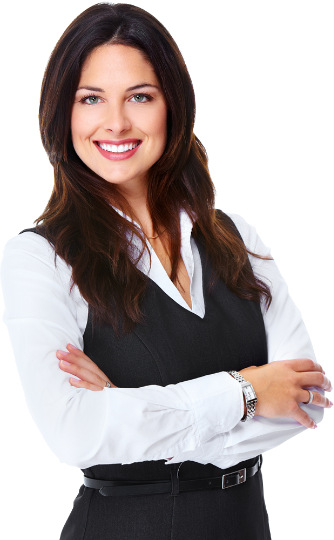 About to order your Tasmanian police check?
Before you rush in, there are a number of important things you should first think about.
To find out what they are, read this guide carefully from start to finish. It is essential reading for anyone living in Tassie who needs to order their police check and wants to get it right. 
It boasts a treasure trove of information, from tips for placing your order to answers to the most frequently asked questions about this document. Let's get started!
What is a police check Tasmania?
A police check Tasmania is the name used to describe a criminal background check conducted for Tasmanian residents.
It is a document that outlines an applicant's disclosable criminal history, if they have one. Once an applicant applies for this document, police forces from the state or territory they are applying from will run their name through national police records.
If any disclosable criminal offences the applicant has committed are identified, these will be noted on their police check results. If there aren't any, this will be noted instead.
This document can only be processed upon request by the applicant. In many cases, the applicant will need to obtain this document to complete another type of application, such as a citizenship application or foster care application. Or, they may need it because they have been asked to provide it by another party, such as an employer or an organisation they wish to volunteer with.
It is useful to keep in mind that this document goes by many different names, of which may or may not include mention of the state. Some examples include: a national police check, police check Australia, criminal record check, national police certificate, police clearance, and criminal background check. We have used all of these different names throughout this guide.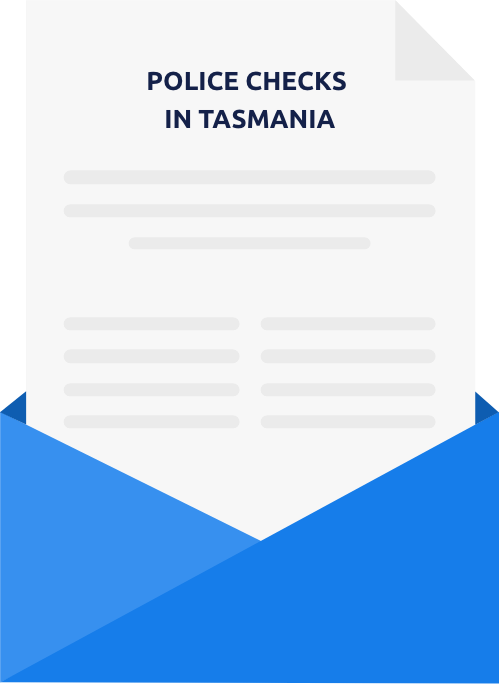 Why Do I Even Need to Order a Criminal Record Check?
You will only need to order a criminal record check if another party has asked you to provide one, or if you need it to complete an application form.
There are many reasons why another party may request this document from you. After all, it is considered a key way to screen individuals in certain circumstances. For example, many employers request job candidates to provide their criminal record check to confirm that they have not committed specific criminal acts that would make them ineligible for a given job.
In a similar vein, organisations looking for volunteers may use this document to ensure that the volunteers they bring on board are fit to work with vulnerable groups like children and the elderly.
If your current employer has asked you to provide this document, it may be because they are legally required to keep an updated copy of their employees' criminal record checks on file. For example, aged care providers must maintain a file of all employees' criminal record checks, of which must have been taken within the past three years.
You may also be asked to provide this document to complete some types of applications. For example, an Australian citizenship application, foster parent application, or adoption application. In these cases, a criminal record check is used as a means to assess whether you are a good candidate for the rights and responsibilities that come with those positions.
Even if you are asked to order or provide your criminal record check, you always have a choice in the matter. Needless to say, if you do not provide it when requested to, it may hinder your chances at the job, volunteer position, or application in question.
What Can I Expect to See on My National Police Certificate?
Your national police certificate will make clear if you have:
No Disclosable Court Outcomes (NDCOs), or
Disclosable Court Outcomes (DCOs).
If you have NDCOs, this means that your national police certificate will show that there is no police history information held on you, or that there is no disclosable information that can be released about your criminal history.
If you have DCOs, this means that your national police certificate will show any police history information about you that can be released. This may include any disclosable:
Charges
Court appearances
Traffic offences
Good behavior bonds or other court orders
Findings of guilt with no conviction
Pending matters awaiting court hearing
Court convictions, including penalties and sentences
Police history information is deemed disclosable in accordance with the Spent Convictions Scheme, also known as Spent Convictions Legislation. For more information, refer to the Australian Federal Police's resource on the topic.
Will Convictions from Other States and Territories Show Up on My Results?
Yes, as long as the convictions are of a disclosable nature, convictions from other states and territories will show up on your police check TAS results. This is because Australian police check results will list any disclosable convictions nationwide, regardless of where the applicant resides.
When Should I Order My police check?
It is always best to place your police check order as soon as possible.
We generally recommend our customers to place their order at least 10 days in advance of when they require it. Doing so will help ensure it will arrive well before you need it.
What Types of TAS police check Do You Offer?
At Crime Check Australia, we offer the two main types of TAS police checks:
Employment police checks (otherwise known as the Standard AA type): This type is appropriate for paid work related purposes.
Volunteer police checks: This type is appropriate for any unpaid work related purposes, including volunteering, work experience stints, and internships.
The former type costs $99.00 (including GST), and the latter type costs $79.00 (including GST).
In most cases, it should be easy to determine which one you require. If you are unsure, check with the party requesting this document from you.
What are the Key Benefits of Ordering My TAS police check Online?
There is no shortage of benefits of ordering your TAS police check online compared to ordering it in person. We will outline a few of the key benefits below.
Ordering it online will mean that you won't need to waste any time going to a post office or police station. You also won't need to wait to be served or interact with anyone to complete your application.
Instead, when you order with Crime Check Australia, you can do so 100% online from your phone, computer, or tablet. Did we mention you can do this whenever and wherever you wish to, all by yourself? (Of course, if you need help or have any questions, you are always welcome to contact us!).
Speaking of saving time, when you order online, you will be able to complete your application process far quicker than filling out a manual form. While a manual form may take 10 to 15 minutes to fill out, our application form at Crime Check Australia can be completed in only a few minutes.
When you order online with us, you are also more likely to quickly get your results back. While some in person providers—as well as other online providers—can take several days or weeks to get your results back to you, 70% of our customers receive their results in a single business day.
Yet another benefit of ordering your TAS police check online with us is that you won't need to stress about using originals of your mandatory identification documents, as you would when you place your order in person. Using our easy-to-use online platform, you can just upload copies of your mandatory ID documents from your chosen device. Needless to say, this is far easier than the alternative.
What Are Mandatory ID Documents and Why Do I Need Them?
Anyone who orders their national police check is required to provide a total of four mandatory identification (ID) documents.
The mandatory ID documents must be as follows:
1 commencement document (e.g. your Australian passport or Australian Citizenship Certificate)
1 primary document (e.g. your current passport issued by a country other than Australia with a valid entry stamp or visa, or your current Australian driver licence, learner permit, or provisional licence issued by a state or territory, showing a signature and/or photo and the same name as claimed)
2 secondary documents (your state or territory government rates assessment notice  or ATO assessment notice and an Australian utility bill that shows your name and address)
There are several documents you can choose from within each of these categories. For more information on what ID documents you may use, click here.
Like all other ACIC accredited online police check providers, we are legally obligated to ask all applicants to provide these documents. They are used to verify each applicant's identity, so that we can confirm each applicant is really who they say they are. Given that national police checks contain highly sensitive information about applicants' criminal history, it is essential to implement this safeguard.
Fortunately, it couldn't be more straightforward to provide these documents to us. As mentioned above, all you need to do is upload digital copies of your chosen documents to our 256-bit SSL encrypted, secure online platform.
It is important to note that the documents must be in your primary name. If you have changed your name since marriage or have officially registered your change of name, you will need to additionally provide your marriage certificate or change of name certificate respectively.
Why is Crime Check Australia the #1 Place to Order Your Tasmanian police check?
One thing you will not have any trouble with is finding an online police check provider. But although there are plenty to choose from, it is important to remember that not all are created the same.
Just like other types of online providers, you will want to find an online police check provider that is reputable, reliable, fast, and easy to use. In case you have any questions or encounter any problems, you will also want to look for one that offers prompt and friendly customer service.
These are the precise qualities you will find when you order your Tasmanian police check with Crime Check Australia. We are considered one of the top online providers because we have helped thousands of customers to get their police checks without a hitch.
We offer:
A typical turnaround of just one business day.
A quick, 5-step application form.
100% online ordering.
World-class customer support.
A 256-bit SSL encrypted online platform.
Secure payment using major credit cards.
Police checks for all Australian states and territories.
We are also accredited by the Australian Criminal Intelligence Commission (ACIC) as an Official National Police Checking Service (NPCS) provider. This is a mandatory accreditation that all online providers of police checks must have in order to submit and retrieve applications on behalf of customers.
It not only means we have the authority to handle your police check from start to finish, but also that you are guaranteed to receive a 100% legitimate police check.
What Does Your 5-Step Application Process Involve?
Our quick, 5-step application process is as follows:
Step 1: First, you will need to enter your personal details including your first name, middle name (optional), surname, email address, and phone number.
You will also need to select which type of police check you require (employment or volunteer type), and state: the name of the organisation or industry requesting the document, whether you will have contact with any vulnerable groups (such as children or the elderly), the role/position/entitlement for the check, and where your work or role is located.
Step 2: We will then check that the information you have given us is correct.
Step 3: Next, you will need to pay for your police check. You can do so securely on our 256-bit SSL encrypted online platform using Visa, Mastercard, or AMEX.
Step 4: To verify your identity, we will need you to upload a scanned copy or colour photograph of your mandatory ID documents, as well as take a selfie holding any photo ID you have. You will also need to disclose further personal information, such as your gender, date of birth, and residential addresses for the last 5 years.
Step 5: The last step is to provide your consent, check everything over, and submit the application form.
That's it! Once we receive your completed application, we will organise for your police check results to be processed by appropriate police forces.
As soon as we receive your results, we will email your TAS police check results to you, as well as information on how to verify its authenticity.
You can then email your national police certificate to the party requesting it, or upload it directly to the online application form that requires you to provide this document. It couldn't be any simpler to apply for your TAS police check!
What Should I Do If I Reside in Another State or Territory?
Each individual is required to order their police check from the state or territory they typically reside in.
So if you usually reside in Tasmania, you will need to order a Tasmanian police check. But if you typically reside in another state or territory, you will need to ensure you order this document from that respective state or territory.
For example, if you typically live in South Australia, you should order a police check South Australia, whereas if you typically live in Western Australia, you should order a police check Western Australia.
The reason for this is that the police forces from each respective state or territory must process the police checks of residents from that state or territory. For example, police checks in NSW are processed by New South Wales police forces, while police checks in VIC are processed by Victorian police forces.
Additionally, while laws concerning police checks are largely the same across the board, there are still some notable differences that exist between the laws of different states and territories.
At Crime Check Australia, we provide police checks for all Australian states or territories. It is easy to order the right document with us; simply enter your home address when completing your application form, and we will ensure that you get a police check from your respective state or territory.
Can I Use My police check in Another State or Territory?
While you must order a police check from the state or territory you typically reside in, your police check is valid for use in all Australian states and territories.
I Have Already Ordered My Tasmanian police check. What Do I Do Now?
If you have already ordered your Tasmanian police check, you should expect to receive it in one business day.
As soon as we have your results, we will email them to you. So make sure to check your junk email folder just in case it found its way there!
If you want to know the status of your application, you can always check it here.
Please keep in mind that there is always a chance that your police check results could get delayed. Delays can occur for a range of reasons. Two major reasons include that the applicant has made an error on their application and the applicant has a common name.
We are unable to predict nor control which police checks will be delayed, as it is entirely in the control of the respective police forces processing the police check. If your application is delayed, the delay could take anywhere between 2 to 15 days, and in rare cases, even longer.
If your application is delayed, simply reach out to us and we will be happy to help out.
How Can I Get Started?
Getting started is easy. If you are ready to order your police check TAS, you can apply here. You will only need a couple of minutes to complete our 5-step application process.
If you want to speed up the process, make sure to have your mandatory ID documents ready to upload!
Remember, if you have any questions at all, don't hesitate to email us at info@crimecheckaustralia.com.au or complete our contact form.