Police check in South Australia (SA)
National police checks, delivered to your email.
100% Online. ACIC Accredited.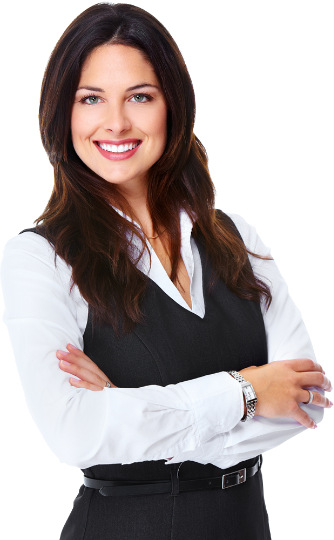 Are you a resident of South Australia who has recently been asked to undertake a police check?
Whether you are an Adelaidean or from another city in SA, you need to understand the ins and outs of the process.
The following guide will shine a light on everything you need to know about getting a police check in your state. Let's begin!
What is a police check South Australia?
A police check South Australia is the name given to a criminal background check conducted by South Australian police agencies for residents of SA.
South Australian police agencies run each applicant's name through their criminal record system. They do this to determine if the applicant has any disclosable court outcomes (DCOs) to their name.
If they do, they will be noted in the applicant's criminal background check results. If they don't, their results will instead state that they have no disclosable court outcome (NDCO).
What Else is this Document Called?
The South Australian version of a police check is referred to by a few state-specific names. They include:
Police check South Australia
SA police check
Police check SA
When organisations or individuals refer to this document more generally, they may use a number of names, such as:
Police clearance
Criminal background check
National police check
Police check online
Police check Australia
Criminal record check
It is useful to familiarise yourself with all of the possible names this document may be called. To this end, we have included a range of them throughout this guide.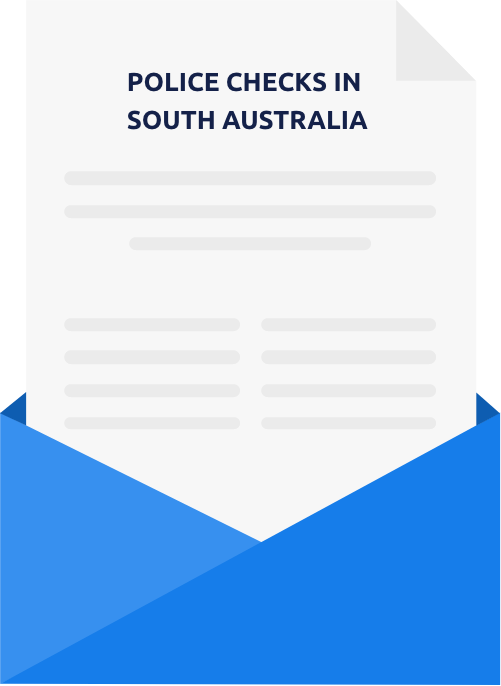 What Info Will Show Up on My Criminal Record Check Results?
This is one of the most frequently asked questions when it comes to criminal record checks.
There are standard pieces of information that may appear on a police check, regardless of the state or territory the applicant is from.
As mentioned above, a criminal record check will make it clear if the applicant has either:
Disclosable court outcomes (DCOs) to their name, or
No disclosable court outcome (NDCO) to their name.
In the former case, the applicant's criminal record check results will state what the DCOs are. In the latter case, the applicant's results will show an NDCO result.
It is crucial to understand what "disclosable" means in the context of this document.
Essentially, a court outcome is either considered "disclosable" or "spent."
A spent conviction is a conviction that will not appear on an applicant's criminal record check results as it meets the criteria outlined in a piece of legislation known as the "Spent Convictions Scheme."
The legislation is quite extensive so it is impossible to outline all of the elements involved. To summarize, some older offences may qualify for a spent status once a certain period of time (called a 'waiting period') has passed by. The person must not have committed any further offences during the waiting period. The nature of the offence they committed must also qualify for spent status. For example, sex convictions will generally not qualify.
For more information about the Spent Convictions Scheme, refer to this resource from the Australian Federal Police.
What Do I Need to Do to Place My Order?
As long as you opt for the right police check provider, placing an order will be a relatively straightforward process.
At Crime Check Australia, we have streamlined our entire ordering process so that you can order your SA police check in just a few minutes.
All you will need to do to apply is complete our simple 5-step process. To do so, you will need to provide some basic personal details about yourself, such as your name, home address, and contact details.
You will also need to provide some details about the police check you wish to order. For example, you will need to provide the name of the organisation or industry requesting the police check from you.
As is the case with all legitimate police check providers (including police stations and post offices), you will also be asked to provide a total of four mandatory identification documents from three given categories.
This requirement is set by the Australian Criminal Intelligence Commission (ACIC). Fortunately, there are numerous mandatory ID documents you can choose from. Below, we have listed the three categories, along with some examples of acceptable documents for each respective one.
1 commencement document (for example, your Australian passport, Certificate of Identity issued by Department of Foreign Affairs and Trade, or Australian visa)
1 primary document (for example, your drivers licence, foreign passport, or Australian Marriage Certificate)
2 secondary documents (e.g. your Medicare card and certified academic transcript from an Australian university)
So how exactly can you provide them?
With our easy online application form, all you will need to do is upload a clear copy of your chosen documents. If you instead choose to order your criminal record check in-person, you will need to take original hard copies along with you.
How Long Does it Take to Get My Results?
Our customers typically only need to wait one business day to receive their SA police check results.
This is a significantly faster turnaround time than many other online providers, as well as in-person providers.
As anyone who has needed to order their national police certificate can tell you, the faster the turnaround time, the better. After all, it can be stressful to wait for days or weeks to receive such an important document.
That is why we always prioritise getting our customers' results to them as fast as we can.
If your application is delayed for any reason, we will promptly notify you. Most delays are caused by police agencies flagging an applicant's application. This can happen when an applicant has one or more errors in their application or they have a common name.
In the case that your application is flagged, we can liaise with the police agencies concerned on your behalf. This is just one of the many benefits of ordering with Crime Check Australia!
Why Should I Order My national police check with an Australian Criminal Intelligence Commission (ACIC) Official National Police Checking Service (NPCS) Provider?
You essentially have two options for how you can order this document: online or in-person.
If you choose to order your document in-person, you can visit your local police station or post office. While some people prefer doing so, keep in mind that in-person orders will usually take much longer to process and be more of a hassle than online orders.
This is one of the reasons that online ordering has become the preferred method of many applicants.
If you choose to order your national police check online, opting for an Australian Criminal Intelligence Commission (ACIC) official national police checking service (NPCS) provider is non-negotiable. Only ACIC accredited online providers have the authority to request and receive national police checks on behalf of applicants.
So if you find a provider that is not ACIC accredited, turn the other way. Any national police checks they provide are illegitimate and therefore won't be able to be used.
If you are after a reliable ACIC provider that has helped to deliver police checks to thousands of happy customers, Crime Check Australia is the number one choice.
How Will I Get My Results?
When you order your police check online with us, we will email a digital copy of your results straight to your inbox as soon as we receive your results.
The advantage of getting a digital copy of your police check is that you can instantly email it to whoever is requesting it. Alternatively, you can easily upload it to the online application form you are working on. It is worth keeping in mind that most companies and organisations that request this document either require or prefer digital copies of this document.
If you order your police check online, you also won't need to worry about checking your mailbox or picking it up from anywhere. Additionally, you won't need to waste any time photocopying, scanning, or sending it via snail mail to the party who is requesting it.
Another major advantage digital copies have over physical copies is that storage is far simpler. A digital copy of your police check can be kept safe in your email inbox or uploaded to your cloud storage. However, if you order a physical copy instead, you will need to find somewhere secure to store it.
That's not to mention that you will need to ensure it doesn't get damaged whenever you need to use it — which isn't a problem with digital copies!
Does it Really Matter Which State or Territory I Order My police check From?
Are you wondering why we have created a whole guide about police checks specifically for South Australians?
The answer is simple: each person is required to order their police check from the state or territory they usually reside in.
The reason is that each state or territory's police forces are responsible for processing the police checks requested by residents of their respective state or territory. In other words, police forces from one state or territory cannot process this document for an applicant who typically resides in another state.
For example, a police check NSW is processed by NSW police forces, so only residents of NSW may order it. Likewise, a police check VIC is processed by Victorian police forces, so only residents of Victoria may order it.
The long and the short of it is that if you are South Australian, you must order a police check SA.
One important consideration to note is that while you must order this document from your respective state or territory, your results will show any disclosable convictions from all states and territories in Australia.
Do I Really Need to Order a Police Clearance?
Whether or not you need to order a police clearance will depend on your circumstances.
Simply put, this document is required to engage in a range of activities. For example, your employer may ask you to provide one if they require it for business licensing and/or registration purposes.
Other workplaces have a legal obligation to request a police clearance from employees. This is the case for those working with vulnerable individuals, such as the elderly, children, and disabled people. Government departments also typically require employees to undertake a police clearance.
Of course, no one can force you to order or provide this document. But if you refuse to provide one when requested for it, you may not be able to continue working in your job. In fact, if you are required by law to provide one to your employer and you refuse, both you and your employer would be in breach of the law if you continue to work there.
Another situation where you may need to order this document is when a company you have applied to work for asks you to provide one. Again, if the company is required by law to request one, it is a legal requirement to provide one if you wish to work there. But if they are not legally required to ask job applicants for one, you may not need to provide it (and they could, in fact, be unlawfully asking you for one).
If you would like to read more about being asked for a police clearance as an employee or job applicant, we suggest looking over our comprehensive guide on providing police checks for employment purposes. We also have a guide for employers to consult.
It's not just employment-related situations that may call for this document. Volunteers are often required to provide a police clearance, particularly if they will be working with vulnerable groups of people. Want to learn more? Check out our police check for volunteers.
Other reasons you may need a police check in Australia include that it is a requirement to:
Get an Australian visa
Complete your Australian citizenship process
Work, live, or travel in certain foreign countries
Undertake a student placement
Start an internship
Adopt or foster a child
Which Type of police check Should I Order?
When you are ready to order your South Australian police check, you will see that there are two options available: a volunteer police check and an employment police check (also called a Standard AA type of police check).
The two types of checks serve different purposes. Namely, the former type is only appropriate for those who wish to volunteer, undertake a compulsory student placement, or gain work experience via an internship. While the latter type is appropriate for those who need this document for employment-related purposes.
If you are confused about which one to order, you will most likely need to order an employment type, as this covers most circumstances that require a police check. That said, it is best not to assume which type you need if you are unsure. When in doubt, make sure to confirm with the requesting party which type they need from you.
How Much Does it Cost to Get My police check SA?
We can help you get your employment police check for $99.00 (including GST) or your volunteer police check for $79.00 (including GST).
You can order and pay for it 100% online on our 256-bit SSL encrypted, secure online platform.
Keep in mind that while many companies and organisations reimburse employees and volunteers for the price of their police check, some do not. It is generally up to each company and organisation to decide who will foot the bill.
If you need to order this document to engage in paid work and you have been told to pay for it yourself, you may be able to claim it back during tax time.
Do You Also Organise police checks for Other States and Territories in Australia?
Yes, we do! Crime Check Australia can help you order your police check regardless of the state or territory you reside in.
For example, we can assist Western Australians to order their police check Western Australia, Queenslanders to order their police check QLD, and so on.
Who Can I Talk to If I Have More Questions?
If you still have questions about ordering a police check SA, we are here to help.
Our customer service team prides itself on offering world-class customer service. You can easily reach out to them by filling out the form on our contact us page, or emailing them at info@crimecheckaustralia.com.au.
How Do I Get Started?
Getting started couldn't be easier. Simply click here to start your application!