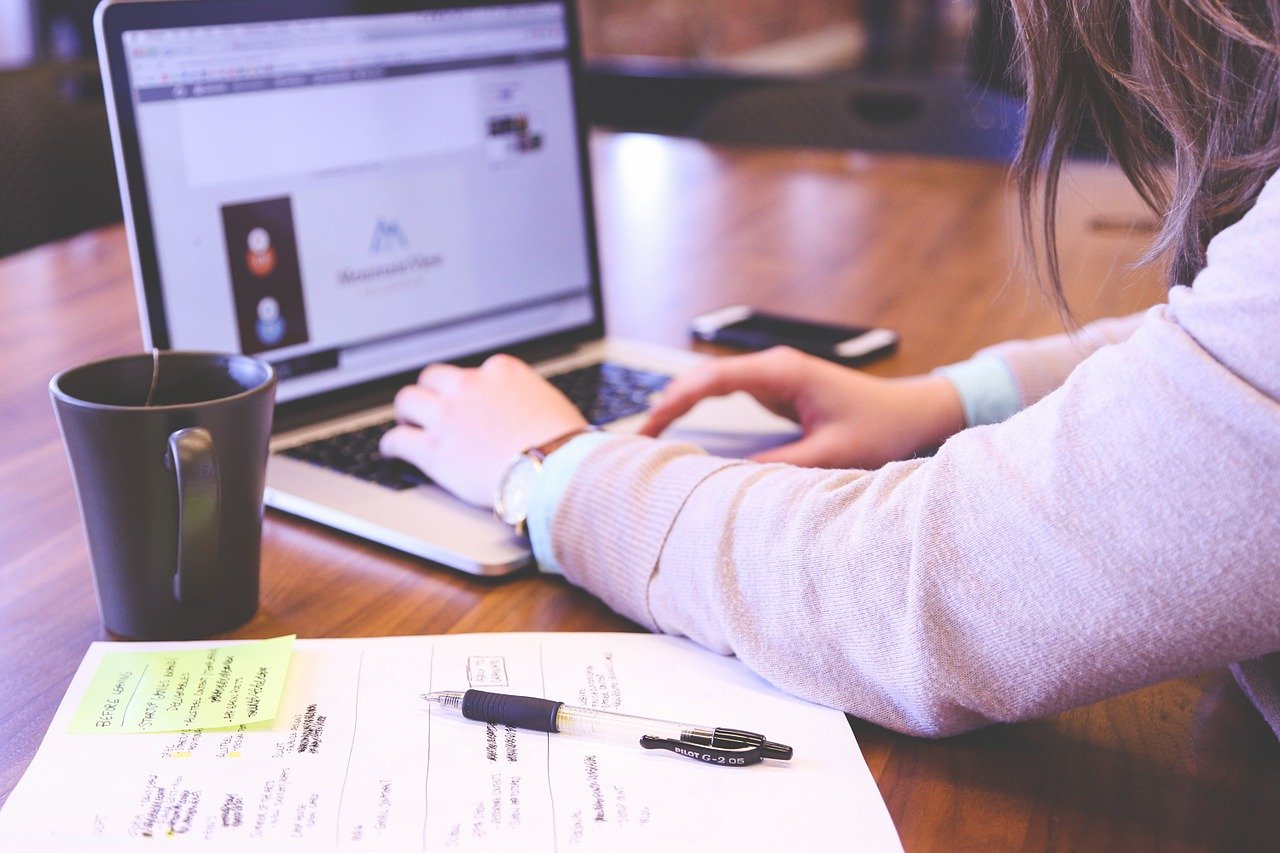 What Documents Do I Need to Provide for My Police Check?
Whether you apply for a national police check for employment purposes, as a volunteer, or to obtain a licence, you will need to submit identifying documentation as part of the process.
There are several rules around how many documents you'll have to provide, which documents they should be, and how you upload them. Plus, there a few dos and don'ts you'll have to bear in mind if you want your application to be successful.
So, to ensure that the submission process goes as smoothly as possible, we've rounded up everything you need to know about the documents you'll need for your national police check.
1. What Documents Do I Need to Provide for My Police Check?
A national police check, which is also known as an NPC for short, is basically an inter-state criminal record check that accredited authorities carry out. This sort of check will only be completed following an application and consent from the person the check is being done on. Usually, an individual will apply for an NPC at the request of an employer or licencing agency.
To ensure that the person applying for the check is correctly identified, the agencies that carry them out must follow guidelines set out by the Australian Criminal Intelligence Commission (ACIC). These state that any NPC application must include four identifying documents, including one commencement document, a primary document, and two secondary documents.
Comprehensive lists of all acceptable documents are as follows.
Commencement Documents
Full Australian Birth Certificate.
Australian Passport.
Australian Visa that is current at the time of entry.
ImmiCard issued by the Department of Home Affairs.
Certificate of Identity issued by the Department of Foreign Affairs and Trade (DFAT).
Document of Identity issued by DFAT.
Certificate of Evidence of Resident Status.
Click here for more information about Commencement Documents.
Primary Documents
Australian Driver's Licence, Learner's Permit, or Provisional Licence.
Australian Marriage Certificate.
Passport issued by a country other than Australia.
Proof of Age or Photo Identity Card.
Shooters of Firearms Licence.
Student Identification Card.
Click here for more information about Primary Documents.
Secondary Documents
Certificate of Identity issued by DFAT.
Document of Identity issued by DFAT.
Convention Travel Document Secondary.
Foreign Government Issued Documents, for example, a driver's licence.
Medicare card.
Enrolment With the Australian Electoral Commission.
Security Guard or Crowd Control Photo Licence.
Evidence of Right to Australian Government Benefit.
Consular Photo Identity Card.
Photo Identity Card issued by the Australian Defence Force.
Photo Identity Card issued either by the Australian Government or a state or territory government.
Aviation Security Identification Card (ASIC).
Maritime Security Identification Card (MSIC).
Credit Reference Check.
Australian Tertiary Student Photo Identity Document.
Australian Secondary Student Photo Identity Document.
Certified Academic Transcript from an Australian university.
Trusted Referees Report.
Bank Card, Credit Card, or Bank Statement.
Australian Taxation Office Assessment Notice.
Australian Utility Bill.
Australian Private Health Insurance Card.
Australian Trade Association Card.
Click here for more information about Secondary Documents.
More Information About Your Documentation
No matter which organisation you apply for your NPC through, you will be asked to provide four of these documents. They are a legal requirement, so if the agency you opt for doesn't ask for them, the national police check you end up with will not be considered legitimate.
To ensure that you submit your application through a body that does things by the book, take a look at the list of accredited organisations on the ACIC website. You'll find Crime Check Australia listed with the agencies authorised to offer police checking services to members of the public.
2. Why Do I Need to Provide Four Identity Documents?
As mentioned above, providing four identity documents is a requirement of any NPC application, regardless of what region you're based in and the body that you go through. So, attempting to include just one, two, or even three documents will prevent you from progressing your application, unless special circumstances apply.
This has to do with the fact that the National Police Checking Service, which is the body that all applications are sent to, is coordinated by the Australian government. It is an authority that spans all Australian states and territories and gains access to sensitive information about an individual's criminal history.
As such, the rules are there to ensure that only the appropriate, relevant information is retrieved about the correct individual. The measure is, therefore, in place primarily for the safety and security of the person applying for their police check online. By providing four valid identifying documents that all correspond to the applicant, their identity can be proved beyond reasonable doubt.
3. What if My Documents Are in a Different Name?
All four of your documents must be in your current legal name. Or, if you have changed your name but not yet had the opportunity to update one or more of your documents, you will have to provide additional documentation as part of your application.
Basically, to prove that the different names on your ID documents all belong to you, you must also upload either an official marriage certificate or a change of name certificate. Either of these documents will include both your primary name and your former name, validating the outdated documents.
Please note that any inaccuracies in the writing of your name on your police check application can cause problems. This can include spelling and formatting errors or inconsistent spacing. Even very minor mistakes that cause the name given in the online form to appear differently to the name on your documents could delay the progress of your application.
To ensure that your application is not held up or outright rejected, always double-check that you have written your name correctly. If, however, you have already submitted your application with the incorrect name or any other inaccurate details, contact us as soon as possible. The Crime Check Australia customer service team will be on hand to help out.
4. What if My Documents Have Expired?
For the most part, Crime Check Australia and other accredited NPC bodies cannot accept expired documents as part of a person's application. The only exception to this general rule is for passports, in which case the document must have expired within the past two years to be accepted.
All other documents submitted during a national police check Australia must be valid and unexpired if they are to be accepted as part of the identification process. Once again, this is a measure that is intended to safeguard the applicant and ensure that all information retrieved about their criminal history is correct and relevant.
5. What if I Can't Provide the Required Documents?
Applicants can choose which documents to submit from the extensive list outlined earlier. Unfortunately, applications that include any forms of ID not mentioned in the above list will be unsuccessful. The same goes for submissions that do not include all four of the requested documents.
So, if you do not have the necessary identification documents, you may have to apply for new ones. Aim to do this sooner rather than later. While it usually only takes around one business day to receive your national police check once you've applied, the wait times for other official documentation could be far longer.
6. Why Might My Documents Not Be Accepted?
There are several reasons why your documents might not be accepted, although they all boil down to the fact that the rules that govern NPC applications are particularly stringent. Don't forget that these are national rules that apply no matter where you are based or the reason you put your application in.
They dictate that an application might be unsuccessful for any of the following reasons:
The document is not written in English.
The spelling of the name on the document is inconsistent with that on the application.
The document is expired.
The document is not the correct type for the category selected. So, an Australian utility bill cannot be used as a primary or commencement document, for example.
The government could not verify the document.
Whether you apply for a police check Victoria, one in the Northern Territory, or you put in your submission elsewhere in the country, these same rules apply. However, in the case that we at Crime Check Australia cannot accept one or more of your documents for any of the above reasons, we will contact you as soon as possible.
7. How Can I Prove the Documents Are Mine?
Along with identification documentation, NPC applicants are also asked to submit a selfie of them holding one of the photo IDs they submitted for application. This is used to compare the appearance of the person in the selfie (i.e. you) with that of the picture on the document. In other words, it's an additional security measure that helps to prove that the documents are, in fact, yours.
8. At What Stage in the Application Process Do I Upload My Documents?
When completing an application for a criminal background check online through Crime Check Australia, you will be expected to upload either a colour photo or colour scan of your four ID documents. You will be prompted to do this towards the end of the submissions process.
First, though, you will be asked to provide some basic personal information and information about the purpose of your police check; to pay for your police check; and then to provide additional details such as your gender, date of birth, and address history from the past five years.
The order may differ depending on what third-party agency or regional police authority you apply through. You might find, for example, that police checks in West Australia are structured slightly differently to a police check NSW if you go directly through the regional authorities.
However, irrespective of how the application you choose to complete is ordered, you will always need access to the same documentation.
9. What Other Personal Information Do I Need to Provide for My Police Check?
As previously mentioned, you will be asked to provide some personal information as part of your police check. This information will be used as another way of verifying your identity. Once verified, the relevant authorities can then go on to complete their check of your criminal history.
The information that you will be required to include in your application includes:
Your name and surname.
Contact details including your email address and phone number.
Information about your gender.
Your place and date of birth.
Your residential addresses for the past five years.
Fail to provide adequate or accurate enough details alongside your documentation, and your police clearance could be delayed.
10. How Long Will It Take to Process My Police Check?
Once you have successfully submitted all relevant documentation and personal information, the vast majority of police checks in South Australia, Queensland, Victoria, and all other regions of the country will be processed within hours. In fact, 70% of all certificates are issued to applicants within just one business day.
However, submissions are subject to delay, whether because certain details need additional investigation or because they have been selected for review by the National Police Checking Service. This could postpone the process from anywhere between two and 15 days.
If you are concerned about how long it is taking to receive your police clearance certificate from Crime Check Australia, simply check on the status of your application by inputting your check ID and email address.