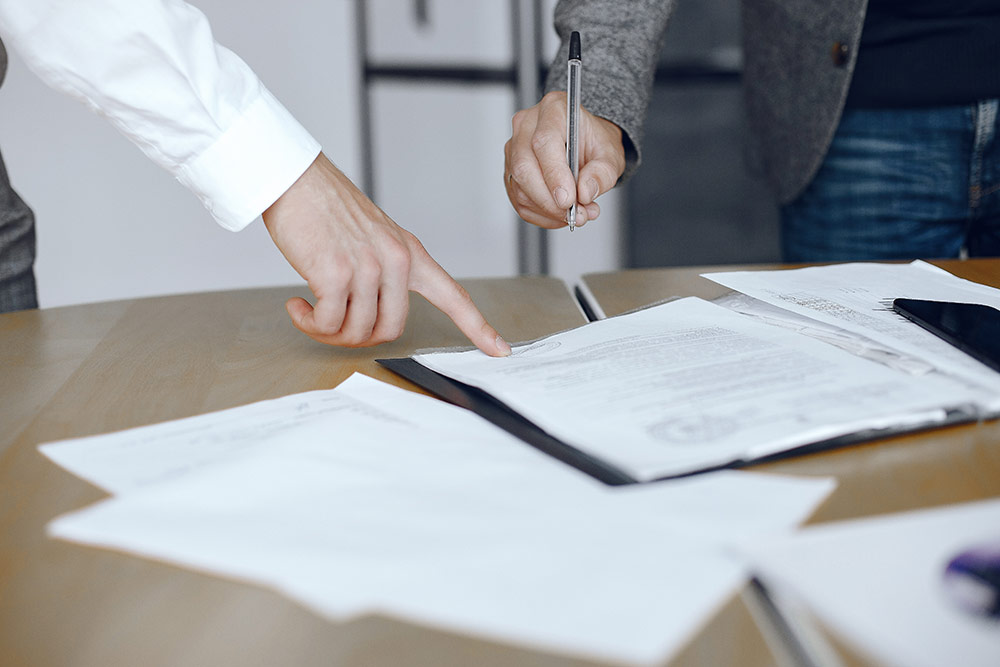 Why Was My Document Not Accepted?
A National Police Check (NPC) which is also known as a Nationally Coordinated Criminal History Check is a certified document holding the details of a person's police history following a criminal background check.
For identification purposes, there are certain obligatory documents required when applying for a police check online. Strict requirements protect the identity of individuals, and ensure the correct background check is conducted for the safety of all parties involved. Documents which do not comply with the government policies will not be accepted, and you will be unable to obtain a National Police Check until the matter is resolved.
Why Was My Document Not Accepted?
When somebody applies for an Australian Police Check, they will provide certain ID documents in their application to confirm their identity. Without these documents, the individual cannot continue with the application.
For compliance reasons, every applicant is required to provide the same information which includes 4 identity documents. No matter which organisation or NPC provider you use, you will still need the same documents to proceed.
The National Police Checking Service works alongside Australian government, and the Australian Criminal Intelligence Commission to determine the requirements for identity verification. This is a strict policy which must be adhered to by every applicant and every provider of police checks in Australia.
Many documents may be rejected as part of your application, and there are many reasons why. The main causes for a document not being accepted are as follows:
The document is written in another language (English is the required language for an Australian Police Check)
An abbreviation, nickname or alternative spelling of your name is displayed on the document
Your name is not displayed
Your name or other personal information is incorrect
The document is not an accepted form of ID
The document has expired or been cancelled
The document does not meet the requirement of the specific category
The document could not be verified by the Australian government
What Documents Do I Need To Provide?
There are 4 identity documents which are required to receive a National Police Check. The 4 documents fall into the following categories:
1 x Commencement Document
1 x Primary Document
2 x Secondary Documents
A Commencement Document can include a full Australian Birth Certificate or an Australian Passport.
A Primary Document can be an Australian Drivers Licence, and Secondary Documents can include a Medicare Card and a bank card, credit card or bank statement.
There are several other forms of ID documents which will be accepted under the above categories. See the full list on the Crime Check Australia website.
What Is An Accepted Form of ID?
There are many forms of ID documents which will be accepted as part of a police check. Please visit Crime Check Australia and check the appropriate forms of ID which you can use.
What If My Documents Are In Different Names?
All 4 of the identity documents you provide must be in your primary name. If the names on your documents do not match, for instance, if you have taken your spouse's name, you will then need to provide an official marriage certificate to prove your claims. Another instance where your names may not match is if you have had your name officially changed. In this case, you will need to provide a change of name certificate as proof.
Bear in mind that all names entered on the application must be spelt correctly and be consistent in terms of formatting, spacing and punctuation. You must enter your details and name as it appears on your documents.
What If My Document Has Expired or Been Cancelled?
Most forms of identification will expire after a certain number of years. Unfortunately, expired documents are not an accepted form of ID. All documents must be correct and in date. Ensuring your documents have not reached the expiry dates will help the process of your police check online to run more smoothly. Expired or cancelled documents will cause delays, for the time of which is unknown.
Why Can My Document Not Be Verified With the Government?
All documents which you submit as part of your police check online will be checked against existing government records. This confirms that you are who you say you are, and will allow the National Police Checking Service to obtain the necessary information recorded in police databases to perform your criminal history check.
If a document you have provided cannot be verified with the government, it may be that there has been a mistake made in your application. For any issues, the relevant agency will contact you directly to discuss the matter. You'll be assisted with your application and informed of what you need to do next in order to continue with your police clearance.
Why Was My Selfie Not Accepted?
As part of the identity verification process, you must upload a selfie of yourself holding one form of photo ID, such as a passport or driver's licence. It is important that the image is clear, in focus and shows your face and the face in your document visibly, as well as the details contained on the document.
The selfie is an important part of the identity process and is cross checked using an automated system. A selfie which does not meet the requirements may be rejected.
What Are Suitable Alternative Documents?
There are rare cases when an alternative document may be required if the current document cannot be accepted. This could be as a result of special circumstances.
There are some procedures in place to help those that are unable to supply the necessary documents. As each case is unique, this will need to be discussed directly with Crime Check Australia, or the relevant NPC provider that you used.
Special circumstances could include, but is not limited to, an issue surrounding the birth or upbringing of the applicant, preventing them from access to certain identity records.
Contact us if you have reason to believe that you need an alternative option in relation to identity documents.
Why Are You Asking Me For More Documents?
After applying for a National Police Check, if you have not given the specific documents in the specified categories, you may be contacted and asked to provide more ID documents.
Every applicant must produce 4 documents which includes one Commencement Document, one Primary Document and two Secondary Documents. Failure to do so will result in delays with your police check, or your police check being cancelled if the requirements cannot be satisfied.
All forms of ID must show your full name, your date of birth and a photo on at least one form of ID.
How Long Does It Take To Process a Police Check?
There is no set time limit for the process of a Police Check Australia. Data shows that 70% of police checks are successfully completed within 1 business day. All information and ID documents must be correct and meet the requirements to give the opportunity of a fast turnaround.
30% of police checks are delayed from 2 to 15 business days, and sometimes longer. This is generally as a result of checks being marked for further review by the National Police Checking Service for any number of reasons.
If you know you are going to need a National Police Check, you should aim to submit your request in advance to avoid waiting times.
Will a Rejected Document Delay My Application?
An ID document which is not accepted as part of your police check online will unfortunately delay the process of your application. When a document is rejected, the NPC provider needs to get in touch with you and discuss your options so that you may proceed. This all takes time, and depends upon the purpose behind your document being rejected. For instance, if a document is expired, you will need to acquire new documents which could take several weeks.
To avoid delays, please check your personal details, ID documents and all other information carefully before going ahead with your check. All information is available on the Crime Check Australia website for any uncertainties you may have.
What Happens When My Document Is Rejected?
If any document provided by you is not satisfactory to the NPC provider, you will be contacted via email or telephone using the details provided in your application.
You will be notified immediately if a problem arises with your police check. The team will either ask you for another form of ID document, or provide you with alternative options that will allow you to continue with your NPC. If a document is rejected because the names do not match, you will be asked to provide a certificate displaying any legal name changes.
If it is determined that you have special circumstances which prevent you from providing the mandatory documents, you will be advised of the next steps to take.
How Do I Obtain Certificates For a Name Change?
Many people have different names on their documents for legal reasons including marriage and name changes. If you have submitted documents showing different names, but have not provided a certificate to confirm evidence of the name change, your document may be rejected.
To get copies of certificates, contact the Births, Deaths and Marriages Registry in the Australian state or territory where the event took place. They will provide you with a marriage certificate or a change of name certificate.
For further information, visit the government website.
Why Do I Need To Provide My Documents?
Your documents are needed to obtain a police check as a means of verifying your identity. The policy for ID documents is strict for good reason. Confirming that your documents match who you say you are, helps us to detect fraud and criminal activity. It also prevents other people from stealing your personal information and declaring it as their own.
By law, any organisation or servicer of National Police Checks in Australia must follow the procedure accordingly. An individual without the mandatory identity documents will be denied a police check, unless there is reason for special provisions to be made.
If you are having difficulty finding the right documents or if there is anything you do not understand about the process, please contact us and we will be happy to help you.
Once Any Issues Are Mended, Can I Track My Application?
Using your Check ID and email address, you can check the status of your police check by visiting the CCA status page.
I Still Need Help With Documents. What Should I Do?
After reading the above information, if you are still unsure about why your document has not been accepted or you need any further support for your National Police Check, contact us any time and we will advise you based on your personal situation. You can fill out the online contact form, call or email us.