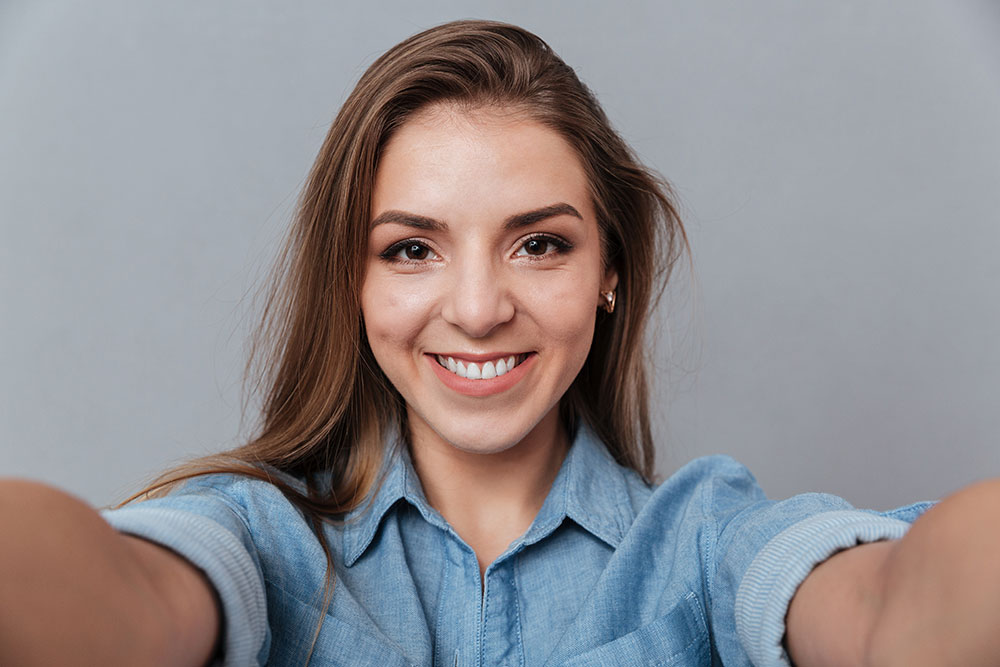 Why Must I Upload a Selfie?
It's really quick and easy to apply for a national police check (NPC) online, either through your local police force or an accredited third-party agency. In 70% of cases, checks are completed within just one business day. However, any that are delayed may not be returned to the applicant for up to 15 business days.
To speed up the process and attempt to avoid delays, you'll need to make sure you have everything you need to complete the application process. This includes a self-photo, or "selfie." The selfie is a legal requirement for people applying online for an NPC. Here's why.
Why Must I Upload a Selfie?
As mentioned above, a selfie is a legal requirement of an NPC online application. It is used as a way of verifying your identity, in a similar way to how your photo ID might be checked when starting an application in person. It is used to help prevent any fraudulent activity from occurring during a criminal background check.
When you take your selfie, you must hold up a form of photo identification, so that both your face and the face on the ID are visible in the photo. This helps both in determining that the ID is authentic and demonstrating that you are who you say you are.
Once you have uploaded your selfie and submitted your application, cutting-edge technology will then be used to confirm that the person holding the form of photo ID is, in fact, you. It is also used to detect liveness and to confirm that the face in the image has not been altered in some way, either physically or electronically.
All accredited NPC organisations must request a selfie as part of the application process, and it must adhere to certain standards. So, be sure to follow the instructions on the online application form carefully before taking and submitting your selfie. Fail to include an appropriate selfie and your national police check application could be delayed or rejected.
When Do I Upload a Selfie?
You will be asked to upload your selfie at the same time as you submit your identifying documentation. When completing an application with us, this is the fourth of five quick and easy steps. Follow them as instructed and your application could take five minutes or less to complete. They are as follows:
Step one: Provide basic personal details and information regarding the purpose of your police check.
Step two: Pay the fee through our secure online payment portal.
Step three: Provide additional personal information, including your address history for the past five years.
Step four: Upload scans or photographs of four ID documents along with your selfie.
Step five: Provide consent and submit your application. Your certificate will usually be delivered to your email inbox within one business day, although processing can take up to 15 business days.
While processes may vary from ours at Crime Check Australia, depending on the organisation you apply through, the steps will be roughly the same no matter the provider. So, you will be asked to provide a selfie during any NPC application.
What ID Document Must I Hold When Uploading My Selfie?
The ID document that you hold up when you take your selfie during the NPC online application process must be a form of photo ID. It should also be one of the forms of photo ID that you include with your application. As such, the ID document that you choose must adhere to certain regulations.
As ruled by the Australian Criminal Intelligence Commission (ACIC), applicants must supply four different identifying documents, including:
One commencement document (e.g. an Australian birth certificate, passport, or Immicard).
One primary document (e.g. an Australian driver's licence, an international passport with a valid entry stamp, or student identification card).
Two secondary documents (e.g. a Medicare card, credit reference check, or an Australian utility bill).
This is the case whether you apply for a region-specific NPC, such as a police check Victoria or police check NSW, or one that's valid across the country.
Why Do I Need to Provide Identity Documents?
You are asked to provide identifying documents as part of your NPC online application for additional security. National police checks deal with sensitive data from start to finish. So, the authorities need to be sure that you are the one requesting your own NPC certificate and that they do not dig up information about a person with similar details.
This policy is enforced by the Australian government and remains the same regardless of the agency you apply through.
What If My Documents Are in Different Names?
In order to verify your identity, all identifying documents must be in your primary name. Or, if you have recently changed your name and have not yet updated your documents, you will also need to provide an official marriage licence or change of name certificate as evidence of your name change. For more information, you can contact us.
Please note that if the name on your documents does not match the name on your application due to a spelling or formatting error, that can cause issues. So, be sure to double-check the information you enter.
What If I Do Not Have the Right Documents?
Unfortunately, you will need to apply for new identifying documents if you do not have an appropriate commencement document, primary document, and two secondary documents. Providing the correct documentation during an NPC application is a legal requirement and cannot be circumvented.
Can I Use Expired Documents for My Police Check?
In most cases, you cannot use expired documents as part of your NPC online application. The only exception is for passports that expired less than two years ago. So, to ensure that all of your documents are accepted during the identification process, please only submit those that are valid and unexpired.
Will My Selfie and Documentation Be Safe When I Apply for an NPC?
The police check online process is safe and secure. So, you can rest assured that your selfie, identifying documentation, and any other personal or sensitive details you submit will be protected from harm or suspicious activity.
At Crime Check Australia, we pride ourselves on our ability to provide a totally secure platform. It uses strong 256-bit SSL encryption to make sure your information is undetectable, meaning that it will be safely stored in our systems and transmitted to the relevant authorities without risk.
Also, as an ACIC-accredited body, we are trusted to carry out quick, quality police checks by the highest authority in the game. We are one of only a handful of organisations authorised to "offer a service directly to members of the public," so you can feel safe when applying for your criminal record check with us.
What Other Personal Information Must I Provide During My Police Check Online Application?
In addition to your identifying documents and selfie, you will also be asked to provide personal information during steps one and three of your NPC online application. Any information you provide will be kept safe, and will only be used to verify your identity and detect you on national police databases, should you be on any.
In step one, you will need to input your name and surname. If required, you should have any additional documents that provide evidence of a name change at the ready, too. You will also be asked to provide contact details such as your phone number and email address, as well as information regarding the type of police check you need and why you need it.
When you get to step three of your police check Australia application, after you have paid your fees, you will then be asked to provide more personal details. These include (but are not limited to) your gender, your date of birth, and your address history from the past five years.
Please ensure that all information entered as part of your national police check application is correct and devoid of spelling errors or formatting issues. Even incorrect spacing can cause issues when processing your application.
What If I Enter Incorrect Information As Part of My NPC Application?
If we find that you have entered incorrect details on your police clearance application, we will contact you as soon as possible. In the case of minor errors, we will be able to adjust your application for you. However, keep in mind that we reserve the right to reject applications that are submitted with inadequate or inaccurate information.
To prevent this from happening, take care to avoid errors and check any information you're unsure of. If you realise following submission that you have wrongly entered any of your details, click here to get in touch with us as soon as possible.