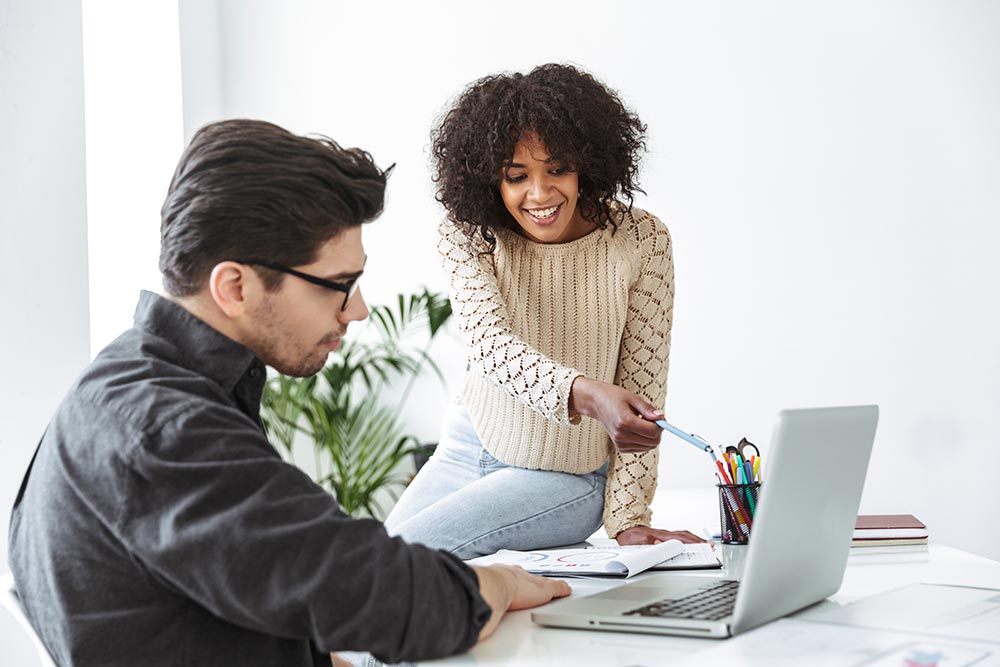 How to Start a National Police Check Online
Nowadays, it's easy to get a National Police Check online. Accredited providers like Crime Check Australia offer a quick and simple online service for applicants that need to have their Police Check available as soon as possible.
For most people, applying for a check online is the most convenient way to secure Police Clearance. This is because the online application process is short and return rates are usually fast.
If you need a National Police Check for employment, immigration, licensing, or other purposes, this guide provides everything you need to know about applying online.
What is a National Police Check?
A National Police Check provides information about a person's disclosable court outcomes and pending charges. In simple terms, it is an overview of that person's criminal history but only discloses offences that are deemed relevant to the role that they are applying to.
When an application is made, a national criminal database containing information from all Australian states and territories is vetted to see if the applicant has any disclosable criminal records.
National Police Checks are a common part of employment screening. They are also used for citizenship, visa, and other licensing purposes.
You can apply for a National Police Check through your relevant state police authority by visiting your local police station and submitting a paper application. This process usually takes several weeks and is liable to delays due to errors in paperwork.
Alternatively, you can apply for a Police Check online through any ACIC-accredited provider.
Where Can I Get a National Police Check Online?
There are a number of providers that are licensed by the Australian Criminal Intelligence Commission (ACIC) to carry out Police Checks online.
ACIC-accredited bodies are granted access to the National Police Checking Service (NPCS) database and conduct government-approved Police Checks that can be used for a range of different specified purposes.
Some online providers specifically serve employers and regulatory bodies while others are licensed to undertake checks for the general public.
Crime Check Australia is authorised to offer a service directly to members of the public. Our online service is straightforward and allows you to receive your completed Police Check in the shortest time possible.
How do I Start a National Police Check Online?
It's very easy to apply for a Police Check Online with Crime Check Australia. If you have all the appropriate information and documentation at hand, it should take no longer than 10 minutes.
Before applying, it is important to speak with the person requesting the Police Check to clarify the nature of the check.
You must find out the purpose of the Police Check, as this is needed at the start of the application process. For certain purposes such as citizenship, only a Police Check processed by a government body will be valid.
In addition, organisations may have their own preferences regarding Police Check providers. Be sure to speak to your employer about this before requesting a check of your own accord.
When you are satisfied and ready to start your Police Check online, visit the Crime Check Australia homepage and click the 'Start Police Check' button to begin the process.
What Information is Needed for a National Police Check Online?
At the start of the application process for an Online Police Check, you will be prompted to fill in some basic personal information such as your name and contact details as well as the purpose and type of the Criminal Record Check.
Beyond this first stage, the required information can be broken down into three sections.
Personal details
Applicants are required to provide some detailed personal information to verify their identity. This includes:
Your legal names and any previous names,
Your date and place of birth,
Your gender,
Your residential addresses from the previous five years.
Identity documentation
Personal details are supported by four pieces of documentation that must also be provided as part of the application. These include:
1 commencement document such as passport or birth certificate,
1 primary document such as a drivers license or passport,
2 secondary documents such as utility bill and bank statement.
An exhaustive list of qualifying documents can be found under the 'What documents do I need to provide for my police check?' in our FAQ section.
Biometric link
In addition, users must also provide a biometric link to verify their identity during the application process. This is typically a photo of yourself while holding up one of your photo ID documents.
This is a crucial part of online National Police Checks as it helps to establish the connection between the applicant and the provided documentation.
All information requirements are imposed by the ACIC and must be strictly adhered to by all applicants.
What is the Process for Completing a National Police Check Online?
Applying for National Police Clearance with Crime Check Australia is a simple process that typically takes 5 to 10 minutes to complete. It involves five simple steps:
Provide your name and contact details and state the purpose of the Police Check,
Pay the Online Police Check fee,
Provide more detailed personal information including any former names and previous addresses,
Upload four forms of identity documentation along with a biometric link,
Provide consent and submit the application form.
Once the application is submitted, the person's identity is verified by Crime Check Australia. A request is then made to the National Police Checking Service to vet the national criminal database against the applicant's identity.
Results are then returned to Crime Check Australia and these are forwarded to the applicant. Most of this process is automated, meaning the applicant can receive their completed Criminal Background Check as quickly as possible.
What are the Payment Options for an Online National Police Check?
You can use any credit or debit card to pay the Online National Police Check fee with Crime Check Australia. Visa, Mastercard and American Express are all accepted.
The fee differs depending on the purpose of the application. Police Checks for volunteering purposes cost $69 incl. GST while employment Police Checks cost $99 incl. GST.
Are Online National Police Checks Safe?
Yes, the security of the applicant's payment and personal information is of the highest priority at Crime Check Australia.
Our service uses the latest SSL encryption technology to ensure that the user's information is always protected.
In addition, all payments are handled by a PCI compliant service provider. This means that no one at Crime Check Australia can ever see or store your credit card details.
What Can I Do If I Have Problems Submitting a National Police Check Online?
Most issues with Online Police Checks arise when the applicant has made a mistake with their personal information or documentation.
Some of the most common causes of delays include:
Misspelling personal information
Submitting the incorrect documents
Submitting identity documents that are unclear or blurry
Submitting documents with different names
Submitting documents that are expired
Make sure to avoid these errors when submitting your application. This will ensure that your check is processed with minimal delays so that you can receive your National Police Check in the quickest time possible.
If you continue to encounter problems with your application, please contact us. Our customer service team is available via phone or email to assist you with any issues relating to your Police Check.
How Long Does an Online National Police Check Take to Process?
Once the applicant has provided the required information and documentation, the Police Check will typically be returned to them within a couple of days.
70% of our checks are completed within 1 business day. In many cases, it will only take a few hours.
However, 30% of Australian Police Checks are manually reviewed by the National Police Checking Service. Reviews are selected randomly and can delay the processing of the Police Check by 2 to 15 business days. In very rare cases, this may take longer.
Inconsistencies with the information provided can also cause delays. Applicants are always encouraged to submit the check at their earliest convenience in the event of a manual review or any other kind of delay.
What does an Online National Police Check Display?
When your Online Police Check is returned, it will display one of two possible results:
Disclosable Court Outcomes (DCOs)
No Disclosable Court Outcomes (NDCOs)
A DCO result means that the applicant has criminal records on file that have been deemed relevant to the role they are applying to. An NDCO result means that the applicant has a clean criminal history or no records considered releasable in line with the purpose of the check.
Examples of criminal records that may appear as a DCO include:
All sentences or convictions
Pending charges
Court appearances
Traffic charges leading to a conviction
Sexually related offences
Findings of guilt
A National Police Check pools information about the applicant's criminal history from all Australian states and territories. For example, if you were convicted in Queensland, this would appear on a NSW Police Check.
Depending on specific state legislation, some charges become eligible for exemption from your Police Check under the spent convictions scheme.
After a period of 10 years, the person may no longer be legally obliged to disclose less serious offences on their check, provided that they haven't been reconvicted in the intervening period.
How Long is an Online National Police Check Online Valid For?
An Online Police Check is as equally valid as checks submitted by other means.
With all Police Checks, there is no set expiration date. The validity period is left to the discretion of organisations requesting them.
Because Police Checks can only be used to judge a person's criminal history at the time of issue, most organisations will not accept a Criminal History Check that is more than 3 months old. In some cases, the validity period may be less, but ultimately it varies.
Is an Online National Police Check Valid In All States and Territories?
Any Police Check submitted online is a Nationally Coordinated Criminal History Check that gathers information about the applicant's criminal background from across Australia.
This means that it can also be used nationally, across all states and territories.
Please note that some organisations may only accept Police Checks from specific providers. Always check with your organisation before submitting a Police Check.
Summary
Applying for a National Criminal History Check online is a relatively easy process. There are a variety of ACIC-accredited providers online for applicants to choose from.
Crime Check Australia offers a convenient online service that can be completed within 10 minutes. From the application page, insert your personal information, attach four ID documents and a biometric link, pay the fee and finally give your consent.
Once the application has been submitted, it is typically returned to the user within 1 business day, sometimes in a matter of hours. The completed Police Check is ready to use for its intended purpose across all states and territories of Australia.