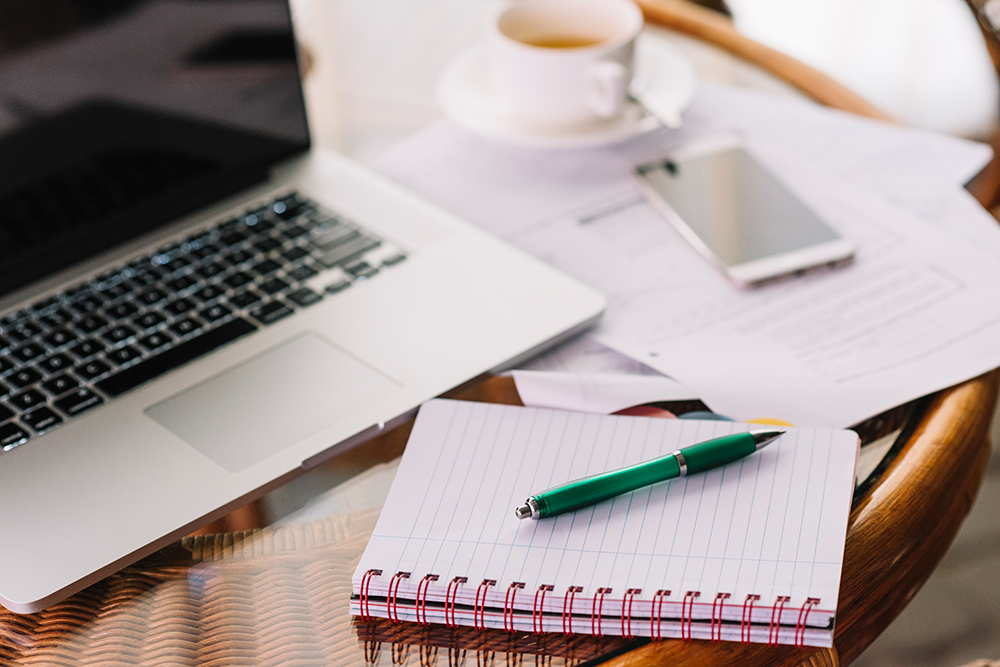 8 Things You Can Learn from Getting an Online Police Check
Police checks are an essential tool for gathering important information about an individual. The police check divulges information about a person's criminal history, while also verifying their identity.
This type of screening is regularly used by employers for certain jobs to mitigate risks, but the information contained in the document can be required in many other scenarios. Whatever the reason for acquiring a police check, you should understand what you and others can learn from it.
Why Get an Online Police Check?
To obtain a police check, there are two ways you can apply. You can visit a local police station and apply for a national police check by filling out paperwork by hand. This is helpful in establishing identity as authorities can compare your ID documents with your physical appearance in person. However, doing it this way can take more time, and errors are more likely from handwriting flaws.
The other way to obtain a police check is to submit an application online. This means you can apply for it from anywhere with internet access. There are lots of NPC providers available to process your application. Crime Check Australia is one of many providers approved by the Australian Criminal Intelligence Commission to submit police checks on behalf of the applicant. This way tends to be faster, more efficient, and more convenient for many people.
When Might It Be Required?
An Australian police check is required in many circumstances. Employment screening is the most common purpose as this is used for particular job roles in all states and territories of Australia. They are, however, used in other scenarios.
Some examples of when a police check might be required are:
Working in occupations that involve vulnerable persons including childcare, aged care and care for people living with disability
Volunteer work which involves vulnerable groups or access to sensitive information
Licencing for certain purposes such as firearms
Occupational registration
Australian government roles
Visa applications
Australian citizenship applications
Applications to adopt
8 Things You Can Learn from Getting an Online Police Check
Police checks disclose important information, and a lot can be understood from them. Here are 8 things you can learn from getting a police check online.
1.   If You Have Any Disclosable Court Outcomes
A police check certificate will show whether you have any Disclosable Court Outcomes. DCOs are taken from police records that warrant disclosure to the person requesting the information. Disclosable court outcomes will be detailed with information about the offence and any criminal proceedings that relate to the applicant. It can include convictions, charges, court appearances and other court proceedings that the individual has been involved in.
If you do not have any prior convictions, the result of the police check will state No Disclosable Court Outcomes. An NDCO result means that the applicant has no police record, or any police information is not eligible for release.
Knowing if you have any disclosable court outcomes is useful, particularly if you are applying for a job which requires a criminal background check. Having this information will allow you to prepare for interviews and job applications, and help to determine which job opportunities may be affected by your criminal record.
2.   If You Have Any Pending Cases
A police check certificate contains information about previous offences and past cases you have been involved in, but it will also include cases which are pending. This can be helpful to employers who can assess your current circumstances and prepare for future events once the pending case is settled.
3.   If a Prior Conviction Has Reached Spent Status
When authorities handle a police check, legislation is used to determine the outcome of the certificate. The spent convictions scheme is a legislation which allows certain past offences to not be declared on a police check, although they will remain on record.
Generally, a conviction becomes spent after 10 years if the offence was handled as an adult, or 5 years where the offence was handled as a non-adult. This is subject to a crime free period, where the person does not commit any more offences.
If you are unsure whether a past offence will be disclosed on your record, getting a police check online will retrieve those answers for you. A conviction that is eligible for spent convictions legislation will automatically become spent. If it's not on your police check document, it's likely it has reached spent status. Otherwise, it may have simply not been relevant to the purpose of the police check.
The spent convictions scheme is complex, and it's important to know that not every conviction will become spent, even after a certain amount of time. For example, sex crimes will never be eligible under spent legislation. In some cases, a spent conviction will still appear in the results of a police clearance document if it is relevant to the job. With child-related work, spent convictions are usually disclosed.
4.   If You Are Eligible For Jobs
A national police check is a certified way for employers to screen new candidates, as well as existing employees. Many occupations use police clearance as a mandatory job requirement. This is typically for sensitive roles and roles that have contact with vulnerable groups. It also applies to charity work and volunteer positions within not-for-profit organisations.
A police check can help to establish the character of an individual and whether they have a history of behaviour that is not suited to these areas of work. While an employer cannot lawfully discriminate against a candidate because of their criminal record, they can use it in line with their own risk assessments, and make an objective decision as to whether the person could be potentially harmful.
It's important to note that each individual and their police check is subject to various matters. A criminal record does not automatically disqualify a person from a role, and the circumstances will be individually assessed. A police check online is an essential safety tool for recruitment.
5.   If You Are Eligible For Documents
An Australian police check is not only used for employment reasons. Many official documents require a police check in order to be obtained. In Australia, it is typically a character requirement for visas. The Department of Home Affairs suggests that any person seeking to visit or live in Australia must be of good character, whether they are applying for a visa or Australian citizenship. Whatever your plans, you should expect to be asked for a police check.
6.   If You Meet Character Requirements
To apply for Australian citizenship, you will need to have a background check. Australian laws are strict, and the individual must be assessed to inform whether they are of good character and suitable to stay in Australia.
A substantial criminal record could prevent you from meeting the character requirements, and several other matters will be reviewed. Acquiring citizenship and visas for Australia is a process, and you must pass the character test.
For more information about character requirements, visit the Department of Home Affairs website.
7.   Identity Verification
A police check online requires many personal details and identity information for the application to work successfully. In submitting this information, authorities are able to determine the identity of an individual. While their information is used to search police databases, it subsequently verifies who they are.
This is useful to employers, as even if the results certificate does not disclose any criminal record, the employer can rest assured that the employee has been screened, and their identity verified. This minimises concern over whether an employee has lied about who they are.
8.   Checking Errors
A police check can be used to confirm that the information held on police records about you is correct. While it is uncommon, sometimes circumstances arise where your information has been filed under the wrong identity. This is rare, and is likely due to replication of names.
Anybody can apply for a police check online if they are able to provide the right information that is requested. It is essentially a way to check your record, and determine if there have been any mistakes made.
If you believe the results of your police check to be incorrect, you can lodge a dispute. You should first contact the accredited agency that processed your application immediately, and inform them of any discrepancies. They can assist you further and liaise with the Australian Criminal Intelligence Commission on your behalf.
How Do I Apply Online?
It is quite easy to apply for an online police check. To complete the process, you will need a debit or credit card, and the right identity documents which are in current date.
Firstly, you'll need to give information including your name and contact details. The purpose for the police check must also be stated. Fees must be paid and you'll need to give further information about your identity.
You must then add your identity documents. As it's being processed digitally, a selfie is required to further confirm who you are.
Once the form is complete, you'll have to give consent to have your application go ahead. If successful, a document will arrive in your email called a national police check. This has the results of your criminal record check.
Is an Online Police Check Safe?
Online police checks use high security methods to ensure your personal information remains safe when you submit your application. When data is transferred digitally, it is encrypted to stop other parties from viewing it.
You should always use a trusted accredited agency that operates in line with government laws and the Australian Criminal Intelligence Commission.
Crime Check Australia is accredited by ACIC and provides police checks online. CCA takes data security seriously, and uses the latest SSL-encryption technologies to keep credit card information safe.
How Long Does an Online Police Check Take?
The application itself can be completed very quickly if you have all identity information and documents at the ready, as well as a payment method. Once submitted, you cannot predict how long the results will take to arrive in your email.
In many cases, the national police check can be returned within 1 business day, in a matter of hours and sometimes minutes. In other cases it can take up to 15 business days for a successful return.
The turnaround time depends on various factors. For instance, a name may take longer to verify if there are lots of similar names on police records. Errors and inaccuracies in your application will cause delays as it takes time to review and fix the issue. You should always take extra care when entering information for a police check online, and apply early to prepare for delays.
Summary
Regardless of why you need police clearance, an online police check provides invaluable information about an individual. A lot can be learned, and this is why police checks are so widely used in Australia.
If you are going to apply for a police check online, be sure to use an ACIC accredited body for a fast, safe and secure way to obtain it.