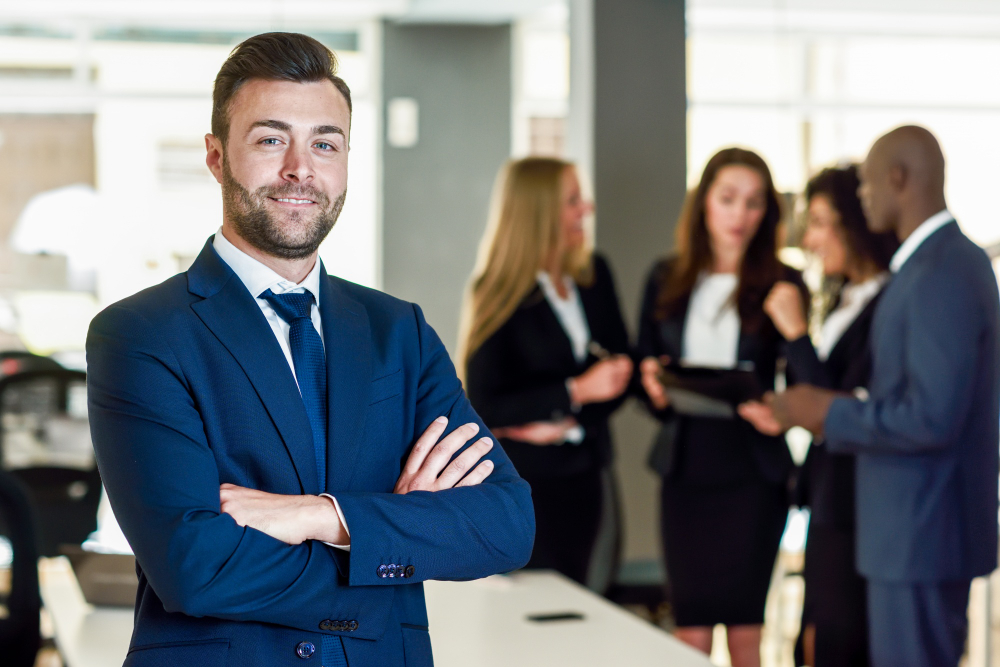 Can I Get a Free National Criminal History Check in Australia?
You could be asked to consent to a criminal history check in Australia on various occasions. The government certified document is acquired for some job applications, driver accreditation, licensing and more.
With the vital information that a national police check brings, those responsible for accepting individuals for certain jobs and other applications can make a relevant judgement. A background check does not discriminate against people, but increases the safety of community members by providing essential police knowledge to those who make decisions.
Can I Get a Free National Criminal History Check?
The handling process of a national criminal history check uses police resources. It also takes time, and the management of accredited agencies who submit national police check applications. As this is the case, all criminal history checks must be paid for.
The fee covers the cost of agency time, police time, and in some cases the manual processing of police history information. The check is never free, but some applicants are able to outsource the cost of the check by employers and organisations.
The fee also ensures that you are paying for an authentic National Police Check by a certified provider.
How Much Does a National Criminal History Check Cost?
For national criminal history checks, there is no standard price. The cost varies between NPC providers and police agencies, and may be affected by whether you obtain it online or in person.
For most police checks, the most common method is to apply and pay for the check yourself. You can apply through any accredited agency with an online application form, or you can visit the local police headquarters and complete the form by hand.
Crime Check Australia is an ACIC accredited body providing national criminal history checks for employment at $99. Simply apply for a police check online and select the employment option.
You may be eligible to obtain a police check through your employer or organisation. Some choose to pay the full or part of the fee on behalf of applicants. This is in no way mandatory, and is only arranged at their discretion.
You must still complete the application yourself and give informed consent. The organisation/company may only bear the costs.
This is sometimes an option for volunteer police checks. Some organisations cover the fees of their volunteers, but again this is at their own discretion.
Volunteer police checks are generally lower in price. If you apply through Crime Check Australia, you can get a volunteer check at the discounted rate of $69.
What is Disclosed in a National Criminal History Check?
A criminal history check will disclose details of convictions you have. If you don't have any convictions, the check will determine that there are No Disclosable Court Outcomes.
Not all criminal penalties show up on a national police check. The document shows your conviction history and abides by the Australian Spent Convictions Scheme, unless otherwise stipulated by regulations.
The document will include;
All convictions that do not qualify under the spent convictions scheme
Any offences of which are sexually related
Any offences against corporate bodies/institutions
Traffic convictions (not including offences which did not lead to conviction)
Pending charges
What is Missing From a National Criminal History Check?
You might receive your police check result and wonder why certain offences are not included. There are various reasons why this might be the case, and is mainly due to legislation in your particular state, or that the police have found the offences to be irrelevant to the purpose of the check.
These offences include;
Findings of non-guilt
Convictions outside of Australia
Diversion/rehabilitation programs
Convictions which qualify as 'spent'
Offences penalised outside the jurisdiction
Penalties imposed by third parties other than the police (professional bodies for example)
How Long Does a Criminal History Check Take to Process?
On average, national police clearance takes 24-48 hours to return results when accessed online. A police check online is the most efficient way to get your check, cutting out the time taken for the certificate to arrive in the post. The electronic copy can be transferred immediately to your email once complete.
If you submit the application form with errors, you cannot avoid delay times as agencies work to make amendments. For 30% of applicants, delays are a result of manual reviews by police agencies.
The hold up can be between 2 and 15 business days.
Who Can Apply for a National Criminal History Check?
Anybody can apply for criminal background checks. Most have a reason for applying, such as fulfilling the request from a third party. When seeking employment, many employers will ask you to produce the results of a background check.
It is a common procedure for roles including;
The care of children and other vulnerable people
Educational roles
Medical professions
Law professions
Financial roles
Real estate agents
Volunteer roles
Many of these jobs require licensing and accreditation which also entails a background check, such as firearms licenses and drivers accreditation.
National police checks for immigration and visa applications are not available from general providers, and must be obtained from the Australian Federal Police (AFP) via their website. This is called the Australian Federal Police check.
Police Checks for Under 18s
As all police checks must be performed with informed consent, checks for persons under the age of 18 must have consent provided by a parent or guardian. With Crime Check Australia, there are some other requirements to meet for non-adults.
How Do I Pay For the Criminal History Check?
Online applications for a nationally coordinated criminal history check must be paid for via an electronic transaction using a credit/debit card. You can typically expect to see Visa, Mastercard and American Express as acceptable payment methods.
Is My Credit Card Information Safe?
Providers accredited by the Australian Criminal Intelligence Commission for certified permission to submit police checks will ensure credit and debit card information is completely safe.
If you apply for your police check online with Crime Check Australia, the latest SSL-encryption technologies are used to keep your information safe and protected at all times.
Credit card information is never stored, and Crime Check Australia employees are unable to see your information. Every purchase is handled by a PCI compliant service provider.
Is a Refund Available for Police Checks?
Different NPC providers may have different refund policies in place. You should only submit an application once you are satisfied that you have met the criteria and provided the accurate information.
Crime Check Australia will only provide a refund in rare situations. Refunds are denied in the following circumstances;
Mistakes or inaccuracies in the application made by the applicant
Incomplete applications
Applications containing incorrect or false information
A failure to provide ID documents or uploading the wrong ones
A lack of information provided by the applicant
Selection of the wrong check type or reason for the check
A change of mind during the process once fees have already been paid
Before sending off your application form, you should;
Ensure that the police check you are applying for is appropriate for the purpose. You can check this with your employer, organisation or other requesting party
Only give true information
Thoroughly complete the form with consistent and accurate information
Check the Document Guide and ensure you have supplied the minimum requested identity documents, all of which are valid and in date
Where is a National Criminal History Check Valid?
No matter how you pay for a background check, the process remains the same and you will end up with a verified national police check. This type of check is valid nationwide in Australia, although results may vary from state to state based on legislation.
The full title for this check is the nationally coordinated criminal history check. Although, it is recognised across Australia as any of the following names;
Criminal background check
Criminal record check
National police clearance
Police Check Australia
Background check
It is often referred to by state names, such as;
Does a Criminal History Check Remain Valid?
Your previous national police check cannot be used time and time again, unfortunately. Despite bearing the cost of the check process, the certificate is not valid forever.
The certificate doesn't have an end date, but employers will only accept a relatively recent police check. This is because a National Police Check cannot be maintained or updated as time goes on. It is a point in time check, therefore a fresh background check must be performed every time.
This ensures that the police history information is completely up to date, avoiding the consequences of missed or outdated information.
Industries that ask for police clearance from employees must ensure the check presented is not old. The issue date is contained on the certificate, and this should be checked thoroughly. Most industries will not accept a check dated over 3 months ago.
While it may be frustrating to pay another fee, the system is vital in maintaining safety in society.
When Should I Apply For a New Criminal History Check?
You need to apply for a brand new police check whenever you are required to provide one. These instances mostly occur when you apply for a new job, or apply to switch positions within the same company.
You might need to apply for an updated check every so often as determined by your employer. Many businesses ask for updated police checks over regular time intervals, such as a two year period. This keeps records intact and supports a safe workplace.
If you are charged later with offences, it is your responsibility to inform your employers about this new information. You will then need to obtain a police check which contains your latest police information.
For job applications, apply in advance (at least 10 working days) as a preventative measure to technical delays with your application.
National Criminal History Checks in Australia
The Australian police check is a nationwide service that most people will require at some point in their lives. You do not have to give consent to a criminal record check unless the position mandates it, and refusal would mean missing out on that particular job opportunity.
While the fee is not attractive, obtaining a valid national police check will give you the freedom to accept jobs, work in your desired industry and get certain licensing and registrations should you need it. You shouldn't expect it, but it is always worth confirming with those in charge if they are able to supply the money for the application, or at least subsidize the fee.
Whether paying yourself or with the help of an organisation, make sure your application is perfect. The last thing you want is a returned or cancelled application without a refund.