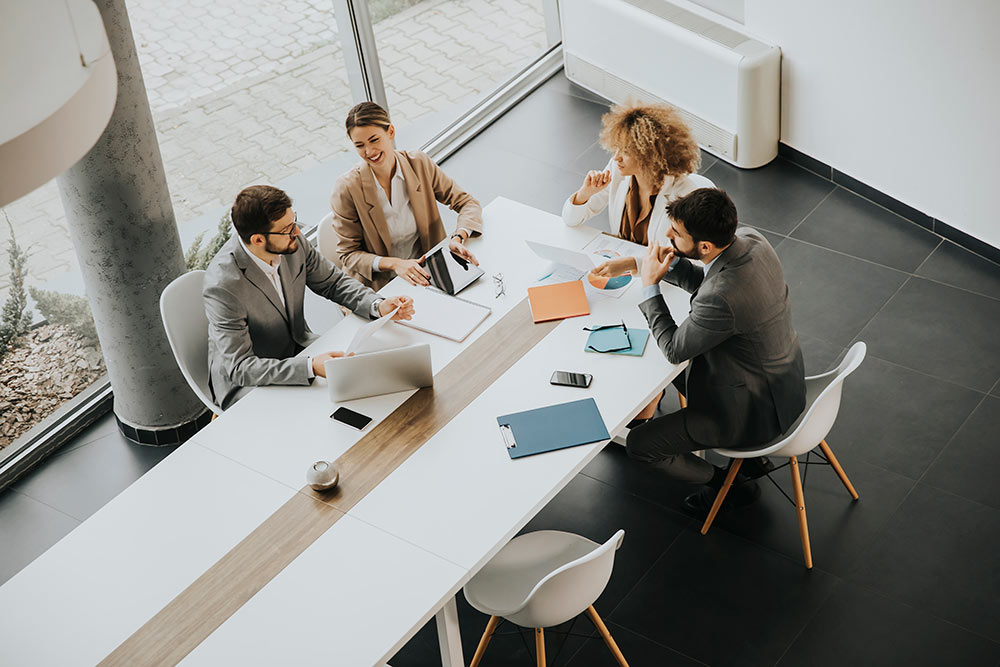 Running a Background Check on Overseas Employees
Regardless of where your employees live, it may be appropriate or even necessary to request that they provide a criminal background check during the course of their employment. Background checks are usually required in industries where employees work with vulnerable people or valuable assets such as money or data.
If your employee lives overseas and you would like them to provide a background check, you may be concerned about the process being more difficult than for your Australian workers. To answer all your questions and ease your fears, we've put everything you need to know about running a background check on overseas employees in this one handy guide.
1. Can You Run a Background Check on Overseas Employees?
Yes, employers across industry sectors can run background checks on employees working with Australian firms. But, since an Australian background check can only access a person's criminal record in the different States and Territories across Australia, a check won't be relevant unless they have, at some point, lived here.
A person's national police check will contain the same information whether they apply for it while living overseas or in Australia. So, there's no need to worry that you'll have to deal with a completely different certificate should you request a background check from an overseas employee.
What Is the Process to Run a Background Check on Overseas Employees?
It's really quick and easy to run a background check on an overseas employee. To start with, you the employer must ask that they apply for a check and, if you have a preference, direct them to the police checking service you would like them to use. More on this in a moment.
From there, all they have to do is complete five simple steps before submitting. They are as follows:
Enter their full name, the purpose of their police check, and the state in which the organisation they work for is based. This latter detail will let the National Police Checking Service know what check an applicant requires, for example, a police check Victoria.
Pay the fees securely through the online portal using an accepted credit or debit card.
Input additional details including their gender information and five years' worth of address history.
Upload scans or photos of four different types of identifying documentation and a selfie of themselves holding one form of photo ID.
Finally, they just need to provide their consent by ticking the appropriate box on the last page. Then, they can submit the application.
The process for running a background check on an overseas employee is the same as it is for employees that currently live in Australia. So, the five steps detailed above apply to both overseas and Australian residents.
Can an Overseas Employee Apply for a Background Check Through an Australian Police Checking Service?
At Crime Check Australia, we process police checks for both Australian national and overseas employees. We are one of a handful of accredited bodies that have been approved to facilitate police checks for people working at organisations across the country. So, as long as a person has at some point had an Australian address, we will be able to process their request.
This may not be the case for all accredited police checking services, so ensure that the one you recommend can accept overseas applications. That way, your overseas workers won't need to go through a separate service to acquire their national police check.
3. What Forms of Identification Will Be Required During a Background Check on Overseas Employees?
As mentioned above, when an applicant applies for a criminal record check, they must provide four types of identifying documentation. This includes one commencement document, one primary document, and two secondary documents. If most or all of their documentation is from their new country of residence, this could pose a problem.
The National Police Checking Service will only accept documents from a set list. These include:
Commencement documents: Australian passport, Australian visa, or certificate of resident status in Australia.
Primary documents: Australian driver's licence, Australian marriage certificate, or a passport issued by a country other than Australia with a valid Australian entry stamp.
Secondary documents: Medicare card, Australian utility bill, or Australian Taxation Office assessment notice.
If an employee no longer has sufficient documentation because their up-to-date IDs have been issued by their current country of residence, they may need to apply for new ones. Otherwise, it might not be possible to complete their Australian criminal background check. This requirement remains the same regardless of the service provider they apply through.
If you or your employee have concerns about your documents, you can contact us at any time.
Why Might an Overseas Employee's Documents Not Be Accepted?
Of course, the main reason why an overseas employee's documents might not be accepted is that they were not issued by the Australian government. However, there are other reasons. For example, if an overseas employee attempts to upload an expired document that was issued by the Australian government, their application will still fall through.
The only exception to this rule is if the document in question is a passport that expired less than two years ago. All other forms of ID must be valid and in date. In addition, documents that are not written in English or cannot, for whatever reason, be verified by the government also cannot be accepted.
4. What Address Information Is Required for a Background Check on an Overseas Employee?
To apply for a police check Australia, the applicant must provide five years' worth of address history, regardless of whether they currently live here in Australia or overseas. This information is used to verify their identity and ensure that the correct person's criminal history is accessed.
Even though this is an application for an Australian police check, your employee can enter overseas addresses in some or all of the fields provided. Some people may, for example, not have lived in Australia in over five years. As long as they provide accurate information, their current and past addresses should be enough to identify them on Australian police databases.
To correctly enter a residential address as part of the police checking application process, users must ensure that details such as the street name and suburb are spelt correctly. For a current address, they must also enter the month and year they moved in, while for previous addresses they must enter the date they moved in and the date they moved out.
How to Select an International Address When Applying for a Background Check?
It's really easy to input an international address during a police check online application. Along with the street name and number, postcode, and moving in and out dates, an applicant must also enter the country of residence. They can do so by clicking on the dropdown box labelled "country" and finding the right one.
Once entered, it's important the applicant double checks that all their address information is entirely correct. This will help to ensure that there are no problems when processing the police check. Once they've done that, they can move on with the application process.
5. What Convictions Will Appear on a Background Check for Overseas Employees?
The certificate your employee receives after their application has been processed will tell you one of two things. It will either provide evidence of police clearance, which will be listed as No Disclosable Court Outcomes (NDCOs), or it will show that the applicant has an Australian criminal history that is considered relevant to the job that they do.
In other words, if a person has past convictions or charges in an Australian police database, they will be listed on their national police check, but only if they relate to their current position. So, if your employee works with money but they have a conviction for theft, you will be able to see that on their certificate. It will be listed as a Disclosable Court Outcome (DCO).
However, please bear in mind that if your employee has a criminal history in a country outside of Australia, this will not be flagged on their national police check. This is because the National Police Checking Service can only access criminal databases in Australia.
Will Interstate Convictions Appear on a Background Check for Overseas Employees?
Whether your employees apply for police checks in South Australia or wherever else your organisation might be based, you can rest assured that interstate convictions will be included on their certificates. So, you don't have to worry about records of criminal history in, say, Queensland slipping under the radar.
All accredited police checking organisations, including Crime Check Australia, can provide checks that will contain relevant DCOs from all Australian States and Territories. There may, however, be some limitations depending on the legislation of the state a conviction was given in.
Will Spent Convictions Appear on a Background Check for Overseas Employees?
There is also something called spent convictions legislation in Australia, which dictates that convictions that are more than 10 years old can essentially be wiped from a person's criminal record if, in that time, they do not re-offend. This legislation applies to overseas applicants as well as those currently living in Australia.
So, your overseas employee's national police check might not flag all of their past convictions, even if they're relevant to that person's job role. The spent convictions scheme is applied differently in different regions, though. So it's worth taking the time to understand the various terms and conditions attached before asking your employees to apply for a check.
6. How to Request a Background Check From an Overseas Employee?
There is no formal process an employer has to go through to request a police check, although your organisation may have a policy in place. For example, some companies make regular police checks a condition of a person's employment, in which case the process of requesting one from an employee may be more clearly defined.
Requesting a police check from an overseas employee should not be any different to requesting police checks in West Australia, the Northern Territory, or anywhere else within the country. All you have to do is ask and, ideally, signpost them to a trusted service provider.
Overseas employees will be able to access the Crime Check Australia website and complete the application form in the same way that a national applicant would. They simply have to click "apply" and fill in their information according to the instructions.
Can an Overseas Employee Refuse to Complete a Background Check?
Yes, just like employees who currently live in Australia, overseas employees can refuse to apply for a background check. Legally, an employer can never force a worker to provide a police check and the check itself cannot be carried out without the willing consent of the applicant.
If, however, a police check is a condition of an overseas employee's contract, then it may be considered lawful and reasonable to begin disciplinary proceedings against them should they refuse.
How Long Will a Background Check for an Overseas Employee Take to Process?
Whether your employee applies for a police check in NSW or one in the United States, it shouldn't take long for their certificate to arrive in their email inbox. All Australian national police checks refer to the same criminal databases, so there should be no difference in the time it takes to process overseas checks.
The vast majority of police checks are returned to applicants within one business day. However, around 30% do experience delays. Still, your employee likely won't be waiting more than 15 business days to receive their certificate. If they would like to track the status of an application made through Crime Check Australia, they can click here.