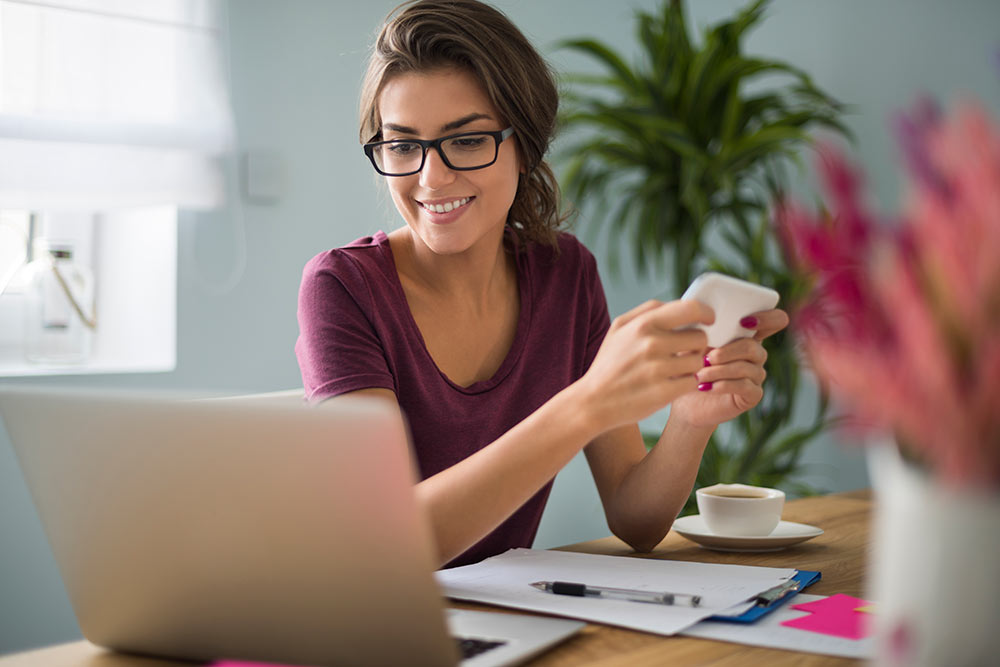 Why Do Non-profits Ask For Police Checks?
Police checks are used by various organisations and businesses to assess the suitability of individuals for employment and volunteering roles. The National Police Check involves a background check which will release any Disclosable Court Outcomes on a certificate.
Non-profits ask for police checks from new hires as part of the screening process. Employing new staff even for voluntary work, runs the same risks as with other businesses. Sometimes the risk to non-profit organisations is greater, as criminals may look to exploit the work of such services.
What Is A Non-profit?
A non-profit is a type of organisation which operates to benefit a cause, the public or a social collective. They are often run by volunteers, although some do have paid employees. The owners however, do not benefit financially from the organisation.
What Is The Purpose Of A Non-profit?
There are many reasons behind a non-profit organisation. They serve to benefit others, and never to benefit or make money for the leaders themselves. Non-profits raise money through government funding, grants and charity work. They have a mission, and money raised will generally go back into the organization to further its cause, not to profit.
Non-profits often work with vulnerable populations, such as the homeless, the elderly and underprivileged children, but there are a variety of services in operation across Australia from not-for-profit companies. Other areas of work include:
Charities
Culture and the arts
Education
Religious organisations
Background Checks For Non-profits
Organisations generally require a criminal background check from every person that they employ, including those working on a voluntary basis. There are different types of checks. The most commonly used is a National Police Check, but some organisations may require a Working With Children Check and/or Working With Vulnerable People Check. The type of check needed will depend on the type of work or service the organisation does, and the specifics of the job.
What Is The Working With Children Check?
The Working with Children Check is another type of police check targeted to people who are or will be working with children. This type of check is compulsory in most states and territories where children are associated with the role.
The Working with Children Check is different to a National Police Check in that it is more thorough, and any spent convictions which may otherwise not be disclosed on a police check, will be disclosed. This ensures the utmost level of protection for children and the suitability of the volunteers working with them.
While all people involved in child-related work must be screened in Australia, each state and territory has its own legislation for which check is required.
Who Can Request A Police Check For Non-profits?
In Australia, anybody can request a police check. A police check will give information of the details contained in the applicant's police history. Usually, people apply for a police check to comply with screening requirements for jobs. In this case, the check should be tailored to the job to ensure the relevant information is released. Non-profit organisations will usually list a police clearance as a mandatory requirement in the job application, even where the role is voluntary.
What Information Is Contained On A Police Check For Non-profits?
An Australian police check for the purpose of a job with a non-profit organisation will essentially show the same details as it would for a company that is not non-profit. Police checks contain information about any criminal record you have for convictions in Australia.
Convictions released on a national police check are known as Disclosable Court Outcomes or DCOs. Your police history is reviewed and the police agencies decide which information is disclosed. Convictions which qualify under the spent convictions scheme will not be disclosed unless they are specifically relatable to the job. This is why the purpose for a police check must be confirmed when you apply.
Information could include:
Traffic offences
Sexual offences
Sentences and convictions
Pending charges
Why Do Non-profits Require Them?
Non-profit organisations ask for police checks from staff for the same reasons as profit organisations. Employers need to know who they are letting into the organisation for the following reasons:
To verify identity
To learn of an individual's character
To avoid the risk of hiring an unsuitable team member
To reduce the chance of criminal activity and violent behaviour
To ensure the person does not pose a risk to people using the services of the organisation, such as children and vulnerable people
All organisations need to be aware of people with a criminal history for sexually related or child-related offences so that an informed choice can be made as to who they hire and who they can trust.
Safety of All
Non-profits and charities are usually purpose driven, and many often operate to help and support vulnerable populations. Society has a duty of care to protect these groups, and performing a criminal history check is a preventative measure for danger. Volunteers may appear good willed, but can cause serious harm if they are not thoroughly checked.
Police clearance keeps organisations safe from risk. While non-profit organisations and charities like to welcome all volunteers, allowing anybody to work without proper screening could result in serious harm, such as violent criminal behaviour.
Help Organisations To Succeed
As well as keeping a safe environment, police checks can benefit the organisation in other ways. As non-profit organisations generally work to a tight budget, screening volunteers can help to build a successful service. Hiring the right people means they are more likely to stay longer term, reducing the need for more screening when recruiting more individuals. It also reduces the need for repeated training.
Protection Against Liability
Just because an organisation is non-profit, does not exempt it from liability if a volunteer or employee commits a crime. All employers, whether they have non-profit status or not, should take reasonable steps to hire suitable candidates. If something were to go wrong with an individual working for the organisation, and the proper screening had not been performed, the organisation could face liability claims.
Performing police checks shows that the company is serious about the safety of its staff and members of the public, and ensures that care has been taken during the hiring process.
Protect Assets
Organisations can be put at risk if individuals with prior convictions for fraud and money-related offences are hired without screening. Some roles within the organisation may give access to sensitive information. Vetting hires for fraud, financial and theft offences helps to reduce this type of activity, and minimise losses.
If a person's identity is not verified, they could be claiming to be somebody they are not. You need to know exactly who has access to company data and resources.
Secure Funding
Having a comprehensive screening process in place for any applicant seeking work within a non-profit organisation can help to secure funding or grants for the charity. In some cases, the Australian government may wish to view the risk assessment protocol before releasing financial support, in a bid to check that non-profit organisations are operating safely and securely.
How Long Is A Police Check Valid?
Police checks are valid from the date of issue. The document will only show information up to that point, and is known as a point in time check. Therefore, any offences which take place after the time of issue, even the day after, will not be reported in a police check. For this reason, police checks should be regularly updated after certain time periods.
It is at the discretion of the organisation whether they will accept an older check. Most non-profit organisations will have a risk assessment strategy which will determine when a check must be updated. In many cases, a police check dated over 3 months old will be rejected, and an updated check will need to be obtained.
Organisations may have many different positions available within the company. As with paid roles in lots of industries, a person who wishes to switch roles within a non-profit organisation should be asked to provide another police check. This ensures that the check is assessed to meet the specifics of the new role, even if the person is a long-term volunteer.
Can The Same Police Check Be Used For Different Organisations?
A National Police Check is valid in all Australian states and territories, regardless of which location it was obtained. However, police checks require the purpose for what they are needed for, so that the information is assessed accordingly. This means that while a national police check is valid across Australia, it is not suitable for every purpose and will not be accepted by different organisations.
It cannot be transferred between different voluntary organisations as each police check exists for the purpose. The same applies to different job roles. Each job role will require a new check. For example, a police check for the purpose of working behind the counter in a charity shop is not transferable to a role working directly with children in foster care.
International Volunteers
Many foreign nationals travel to Australia for voluntary work. In these cases, it can be more difficult to screen the person, as the National Police Check will only find information from Australian police databases. However, there are still measures in place for non-profits to screen volunteers from other countries.
Organisations can request police clearance from the person's country of origin. Often, a more rigorous screening process is required, which can include several types of checks.
Is A Police Check Free For Volunteers?
A police check for volunteers is not free, except for certain circumstances where a free check might be accessible. Some organisations might offer to pay for a volunteer to have a police check, but others require the volunteer to pay themselves.
There are some cases where a police check may be accessed for free. This is only in some states where the volunteer will be working with vulnerable populations, and if the organisation has met criteria outlined by the Australian government to access free checks for volunteers.
In all Australian states and territories, police checks are discounted for volunteers. With Crime Check Australia, a police check for employment costs $99, whereas a volunteer check costs $69.
How Do I Get A Volunteer Police Check?
A volunteer police check is obtained in the same way as an employment police check. Applicants can apply in person or online, where they will confirm whether the check is for employment or voluntary purposes, as well as the volunteer role that it will be used for.
There are two ways of obtaining the check:
Australian Police Authority
A police check can be obtained from attending the local police authority. This is the manual way of obtaining a police check, and will be applied for using paper-based procedures and will be done face to face. The certificate will be sent to you in the mail. This process generally takes longer.
Accredited Bodies
Accredited bodies are an authorised service for performing an Australian police check. With services like Crime Check Australia, you can apply for a police check online. This process is generally faster with a turnaround time of 1-2 business days in cases where the application is not sent for further review.
Prices vary, but volunteer checks are always at a discounted rate.