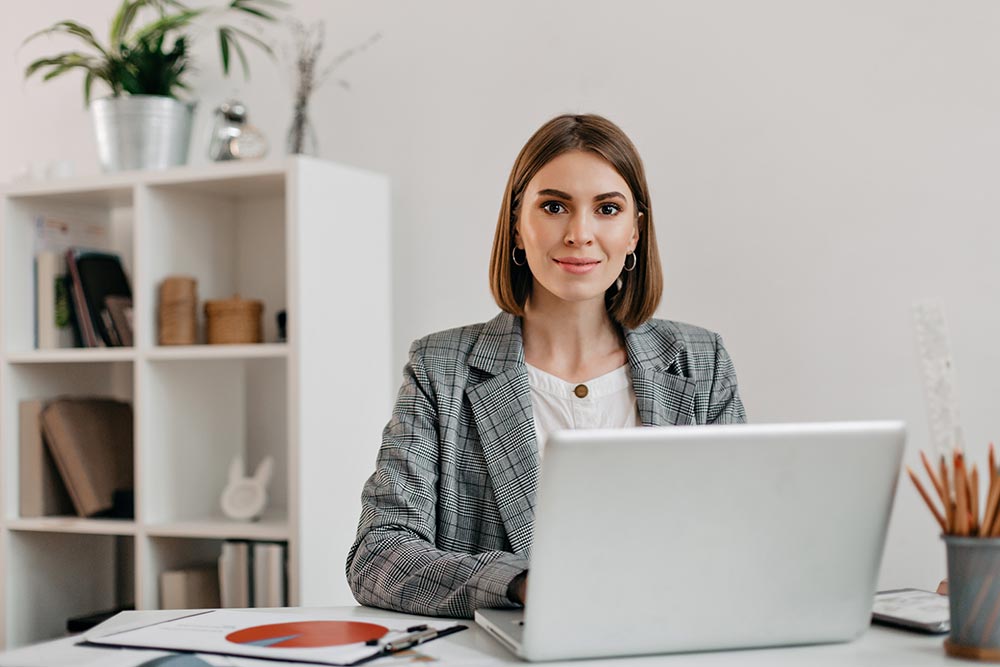 Can I Get a Free Online Police Check in Australia?
A police check in Australia is a nationally coordinated criminal history check. The document has information relating to an individual's history with the police. It is reviewed by employers and other organisations to assess the person's eligibility for various roles.
An online police check can be derived from providers accredited by the Australian Criminal Intelligence Commission. The process involves police agencies across Australia accessing the national criminal database to gather and share information for the purpose of the check. As this takes time and resources, a mandatory fee is imposed. There is no free police check online, but an applicant may be able to obtain the check without paying for it personally.
What are Police Checks Used For?
The Police Check Australia has many purposes. It is used as a nationwide document to assess individuals in order to help decision-makers make well informed choices. The police check is a reasonable request from business owners and recruiters to obtain information from candidates as a step in the pre-employment screening process.
In many occupations the background check is mandated by legislation, although some employers opt to implement background checks as part of their own risk mitigation strategy. While you're most likely to present a police check for reasons of employment, there are other events that require one.
Some of the other reasons for a police check are;
Volunteer work with children and the vulnerable, or volunteer work that allows access to sensitive information
Licensing, registration and contracts
Industry accreditations
Adoption services
Financial services
Government services
Immigration purposes
Can I Get a Free Online Police Check?
Unfortunately in Australia, a police check cannot be obtained for free. The check requires time and police resources, and as so many people submit applications for police checks, it is simply not feasible without the funding. For this reason, all Australian police checks have a mandatory fee. A police check sourced online without paying a fee runs the risk of obtaining an invalid or non-certified certificate.
If you are struggling to pay the mandatory fee, there may be some options available to support your application.
Some businesses and organisations can opt to cover the costs of the check for new and existing employees. This is entirely up to the employer, and in some cases they may choose to cover a percentage of the cost. While many organisations require the candidate to cover the fee, it is worth checking with them directly whether the option for a covered or reduced fee is available.
Is An Online Police Check Free For Volunteers?
As those working in volunteer positions do not earn a wage, the organisation will sometimes provide the funds for a police check, or reimburse the person at a later date. The good thing is, police checks for volunteers come at a reduced price in all states and territories, regardless of where the check is obtained.
A free police check for volunteers is not completely unheard of. In some states, non-profit bodies may be granted access to free checks for volunteers, but only at the discretion of the government. There are rules and procedures which must be met for the organisation to be eligible, and it is generally only applicable in services supporting vulnerable groups.
There is no guarantee that you will gain access to a free police check as a volunteer, but it is worth looking into. Where a criminal history check is a requisite of the role, organisations should provide this information in the immediate stages of the application process. Usually it will be stated if the organisation covers the police check fee.
How Much Does the Police Check Cost?
It's important to note that the price of an Australian police check is not standard across the board. Fees differ between providers and local police stations.
If you apply for a police check online with Crime Check Australia, the fees are as follows;
$99 for an employment police check
$69 for a volunteer police check
When deciding on a provider to use, you should check the fees first so as not to waste time on the application form.
What Payment Method is Required for An Online Police Check?
As the application is accessed digitally, cash is not an accepted method of payment for a national police check. The transaction must be made using a valid credit or debit card. Visa, Mastercard and American Express are all accepted methods of payment.
After Paying the Fee, Can I Get a Refund?
In the rare event that you feel you are entitled to a refunded fee, contact the provider as soon as possible for assistance. Crime Check Australia can be contacted via the following email address;
support@crimecheckaustralia.com
Be sure to include all details including your reference number, and give a clear reason as to why you want a refund.
A refund will only be granted in extenuating circumstances. For this reason, it is highly important that you understand the terms and conditions of the police check application before paying the fee. You will always be asked to confirm that you have understood.
A refund is likely to be denied should the reason be an error on the applicant's part. For instance, if the applicant has;
Submitted errors, typos and misspellings in the application
Submitted false information
Failed to complete all fields or provide the requested information
Failed to provide the right documents
Failed to complete the application
Failed to return a signed and dated consent form (if posting the application)
Changed their mind during the process/decided they no longer need the police check
Submitted the wrong type of check (employment or volunteer)
How to Apply Online For a Police Check
While some people prefer to obtain a police check the traditional way (through the local police station), the police check online is the most convenient choice. The online application form has been specifically tailored for ease, and takes under 10 minutes to complete if you have everything you need to hand.
The most important thing is that you follow the step-by-step instructions precisely. You could receive your national police check to your inbox as soon as within 24 hours, pending successful processing.
The following steps provide an overview of what to expect during the application online.
Give your name including middle name, surname and maiden name if married
Provide contact details and the type and purpose of the check
Pay the mandatory fee with a debit or credit card
Provide personal information from identity documentation for identity verification
Upload photos of your ID documents
Upload a selfie. The selfie is a requirement designed solely for the online application, and requests that you take a photo of yourself holding a form of photo ID
Read the conditions, give your 'informed consent' and submit the application
Other personal information includes date of birth, place of birth, gender information and home address history from the past five years.
Documents Required for Online Police Check
All online providers of police clearance are mandated by law to follow the criteria for police check applications. The rules are in line with the Australian government and the Australian Criminal Intelligence Commission (ACIC).
Whoever you apply with, there are 4 documents that have to be provided;
Examples of a valid commencement document include an Australian birth certificate, Australian passport or an Australian visa.
Examples include an Australian drivers license, Australian marriage certificate and a student identification card.
Examples of secondary documents include a Certificate of Identity issued by DFAT, Foreign Government Issued Documents and a Medicare card.
The above documents are common examples, but there are several other documents which meet the criteria. You can find the full guide to documents in the frequently asked questions on Crime Check Australia.
How Long Does an Online Police Check Take?
Filling out a police check online is far quicker than attending local police and writing out paper forms. The digital application takes around 5 minutes if you have all of the necessary documentation. While the process is fast, every applicant should ensure that the accurate information is submitted, as misinformation or mistakes will lead to a delayed certificate.
Upon successful processing, 70% of applications retrieve the national police check within 1 day. The other 30% are sent for manual processing due to reasons of inaccuracies, common names or general errors within the application.
The delay time is between 2 and 15 working days.
Does the Police Check Expire?
A national criminal history check is a point in time check and therefore only up to date as of the issue day. The inclusion of an expiry date does not exist, and the certificate will only include the date of issue. However, most requesting parties will only accept a national police check dated within the last three months.
Presenting an old police check means employers and other decision makers are unable to confirm whether you have acquired any punishable offences since. The history will only include offences on record prior to the date of the application.
To maintain safety practices in the workplace, some employers will request regular checks from their employees. For instance, the criteria for the job could include an updated police check every two years.
If you are convicted with an offence following the police check you've presented to employers, you will need to obtain an updated check that includes recent police action.
What Does the Police Check Show?
In a printed document, details of any criminal history you have is recorded. Depending on what the police check is going to be used for, some information might not be shown. However, you can typically expect that all criminal convictions you have will be disclosed.
Every time you need national police clearance, you must apply afresh so that the new purpose is recorded. If you have managed to obtain a free police check, for instance if your employer covered the costs, you cannot use this same certificate for another position or application. A national police check is not interchangeable between jobs or accreditation, licensing etc.
Overall, applicants can expect to see;
Convictions
Sexually related offences
Offences against corporate bodies and institutions
Traffic convictions
Pending matters
Convictions which are not eligible under Australian spent legislation
Alternatively, the following police history will not be shown;
Findings of non-guilt
Diversionary programs
Convictions recorded outside of Australia
Penalties imposed by institutions or other non-police authorities
Offences which fall outside the jurisdiction of the Australian/Commonwealth court
To Conclude
All police checks whether applied for via internet means or through a paper form come with a fee. The cost is not standard nationwide, and providers charge differently for it. As identified however, there are some circumstances where you may be able to get a police check without having to buy it with your own money.  If you're lucky, your employer or volunteer organisation might cover the costs on your behalf.
Whichever way you pay for the police check, getting the application form right is crucial. Cross check everything before hitting the submit button for a smooth process. An unsuccessful application due to your own errors in the form could mean having to pay for another one. If you've managed to secure funds from a third party, it is unlikely that they will be willing to cover the costs of a second check.