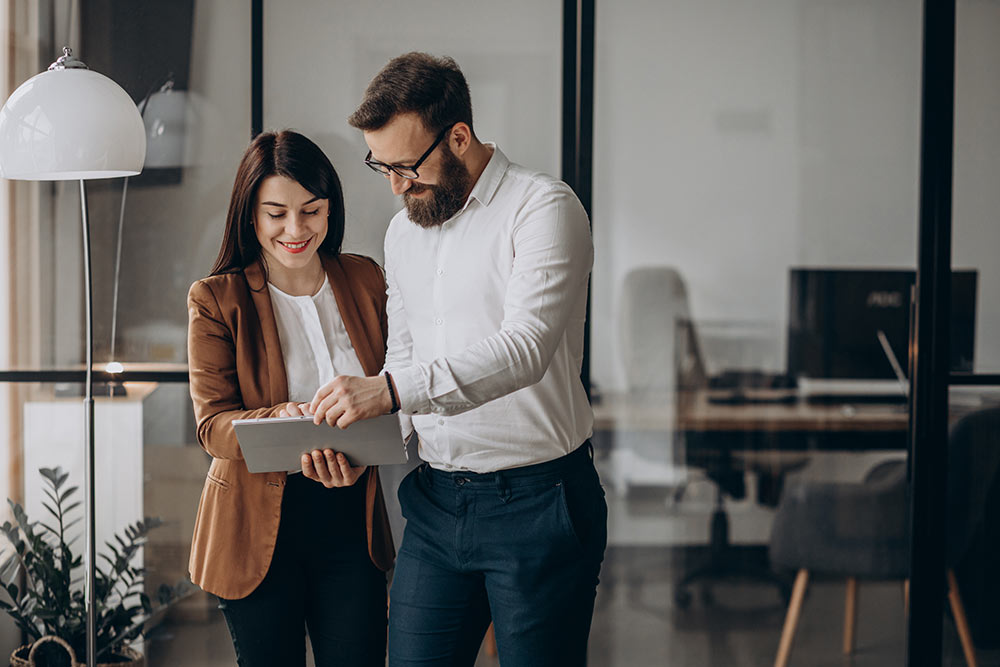 What is the Role of National Police Checks in Pre-Employment Screening?
Recruiting for new employees whatever the business is lengthy and at times challenging.
If you're reviewing your business's hiring system, a pre-employment screening programme using national police checks could go a long way in finding suitable hires.
National police checks involve a criminal background check, and are mandatory in several industries. They are vital for many reasons, and here we determine the role that these checks play in selecting individuals to join a company.
Why is Pre-Employment Screening Important?
Pre-employment screening is important for lots of reasons. The most definitive reason is safety, a factor which should not be overlooked by any business. Aside from the most obvious, there are many other important reasons to implement a pre-employment screening programme that can bring many benefits to companies and employers.
Pre-employment screening is the use of criminal background checks conducted by police authorities to generate a document known as a national police check. It supplies invaluable information to the decision makers behind hiring new employees, and can have a great impact on the success of a business or organisation.
What Can You Find Out From a National Police Check?
The information on a police check as the result of a background check can range from educational history to minor offences committed as a teenager. The disclosure of information is subject to how relevant it is to the job specifications. Authorities will make an informed decision as to what to include in the results.
Aside from disclosing criminal information, a police check also includes identity verification, work history and even certain licenses. It's useful to establish the criminal background of a person, but even where the candidate has no police record, confirming identity and credentials are just as key to employing the right people.
What is the Role of National Police Checks in Pre-Employment Screening?
The following are examples of the role that national police checks play in the early recruitment process.
Confirms Qualifications and Experience
Qualifications and work experience are two important elements of what makes a person suitable for a job. While it can be easy to take a person at face value, many people are able to lie on job applications. Hiring somebody who has lied in their application could incur damages down the line, particularly in cases where a new employee has been left to supervise certain aspects of the job, which they do not have suitable experience in.
A national police check outlines credentials and gives an overall verification of the information first provided by the applicant. It is not unheard of for candidates to give false information to try and secure a job, and this can be detrimental to a business.
Finds The Best People
A national police check is in no way targeted to excluding people from jobs. It is a document of information, and not one of judgement. But it is a great tool for separating applicants into suitable categories for specific roles. While it should not victimise a candidate, a national police check does give an insight into the person's character.
A history of resignations where a candidate has not held down a job repeatedly could be a warning sign. They should not be judged on this, but the employer is made aware of a potential tendency to not fulfil contracts.
Pre-employment schemes are simply a tool to reach a good decision, and find the best people to fill the role.
Maintains Accuracy
If nothing else, a certified police check is accurate. Anybody can present themselves at an interview in a different light to what their record actually shows. Resumes can be embellished, and are simply not guaranteed to be accurate. A national police check however, is a certified document that has no other motive but to give accurate information to the requesting parties.
Minor embellishments are not necessarily grounds for disqualification, but a fresh work relationship should be as transparent as possible, to avoid surprises later and make the applicant secure in the knowledge that they have been hired on the basis of their true credentials and skills.
Prevents Fraud and Identity Theft
In Australia, fraud and stolen identity are one of the most widely occurring crimes, putting an entire community at risk. Screening using a national police check authenticates identity, and stops fraudsters applying for jobs using stolen details.
A person using the stolen identity of somebody else is likely to be caught out during the criminal background check. This way, the person will not gain the opportunity to enter the workplace posing as somebody else and claiming money in their name, for whatever reason.
Checks the Good Nature of Volunteers
On the surface, not-for-profit organisations and charities are likely to attract good natured people who want to make a difference regardless of making money. Unfortunately, harmful people use these organisations for exploitation, targeting the less secure systems and naivety of organisers who recruit seemingly nice people.
Vetting volunteers can be just as important as vetting paid employees. A volunteer could have a hidden agenda for accessing vulnerable groups in the community, and a national police check is one way of reducing this risk.
Safety In The Workplace
The most undoubtable reason that a national police check serves is for safety in the workplace. Including employee screening as part of the recruitment stages reduces risk of harmful individuals joining the establishment.
Employers have a responsibility to protect those that work for them and keep a safe environment for people to attend. Permitted entry to the wrong people can destroy the harmonious workplace previously created. Some people could have an ulterior motive for joining a company. Police clearance will help to rule out this possibility, or at least deter the individual from acting unlawfully.
General lack of respect between colleagues can cause conflict. If you are an employer, you want to hire respectful people with a seemingly good character on record. Opening your business to criminals leaves you open to exploitation, financial loss and serious threat to other employees.
Quicker Recruitment Scheme
Beginning a recruitment scheme for new employees can be tedious and time taking. Many employers do not have the time to research each candidate in detail in an attempt to gain useful information about them that can help make decisions.
Implementing national police checks cuts out a lot of extra time spent searching the internet and looking for flaws in resumes. A national police check is accurate and is generated without employers having to do all of the ground work. Accredited NPC providers work with businesses to streamline the employment process and give fast information that is correct and up to date. By leaving this process in the hands of authorities, employers can focus their attention on other candidate details, like personality and communication skills.
Time is valuable to a business and a pre-employment vetting programme could ease and simplify the process.
Protects From Potential Lawsuits
A company or organisation can become legally answerable if an offence is committed by one of its employees, especially where the employee was not screened before hire. Applying national police checks to the pre-employment stage covers you for liability. As a business, pre-employment screening shows you have taken reasonable action to prevent future harm either to the business, service users or employees.
How Do Employees Get a National Police Check?
National police checks are regularly obtained for the purpose of pre-employment screening. They can be sought by visiting the local police station and completing forms, or from a certified provider offering a police check online. Many businesses partner with a provider to run corporate police checks on all employees. It should be stated in the job application or on the company website which provider is preferred to carry out the checks. Sometimes, the employee can apply through their own preferred provider to obtain the check.
Police checks online are designed to be simple to use. Read the frequently asked questions pages to discover information that is commonly requested by those that want a police check. Employees must provide identification documents and some personal details to go through with the check.
Please note, an employer must receive consent from an employee to have a police check performed. The employer has no right to access the information without permission by the individual, but they do have a right to refuse to continue with the application if the candidate does not consent to a check. This applies to jobs where police clearance is an obligation.
Working with Vulnerable Persons
Pre-employment screening is an obligatory requirement in occupations working with vulnerable persons. During the application for a police check, it must be determined whether you will be working in these settings. Authorities use this information to assess the risk of threat posed by an individual if they were to acquire a job in this sector.
The screening will reveal previous convictions and charges against the individual that can be inherently relatable to the job role. People with a record for child abuse and neglect will not be accepted to work with children, as this could put more children at risk. Recordings of abuse or exploitation toward the elderly will disqualify individuals from working in aged care settings.
Sometimes further checks are required for care industries, and these will also be conducted during pre-employment stages.
Where Can I Find Out More About Police Checks for Pre-Employment Screening?
For more information about police checks for employment purposes and whether it is the right move for your company, contact Crime Check Australia and speak with a member of the team. You can fill out the contact form or call using the number in the contact us section.
Summary
The role of the national police check in pre-employment screening is clear – safety and protection for all involved. As discussed, there are many other positive attributes for implementing this kind of screening for the workplace.
If you're a business owner and have never used national police checks for the recruitment process, the concept can seem daunting and a big step. However, accredited bodies like Crime Check Australia make the process easy and achievable for the majority of Australian citizens who hold the relevant identity documents required for the check. It is certainly something to consider where safety is at the core of the business, and a step in the right direction for streamlining the hiring route.