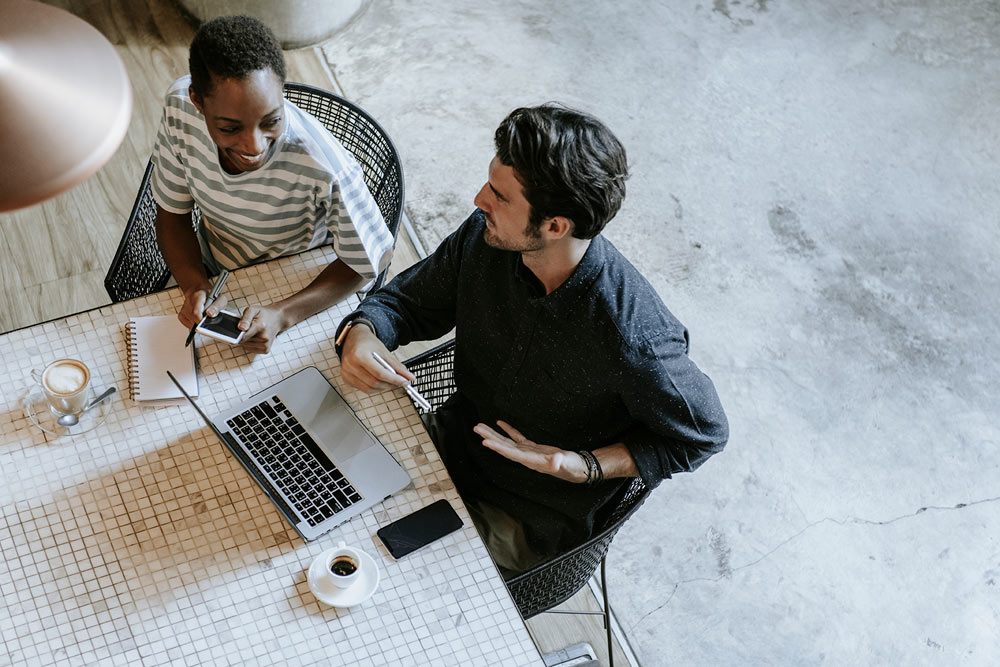 How to Obtain National Police Clearance
National police clearance, also known as a national coordinated criminal history check, can be applied for by anybody who has the required information and documents. It is essentially the outcome of a criminal record check from a consenting individual.
The national police check is renowned for being a security measure. It does not eliminate harm altogether, but it does lessen the risk of danger from certain individuals. For this reason, clearance is used to determine eligibility of candidates for employment, eligibility for visas and citizenship, and lots of other registration purposes.
Can I Get National Police Clearance Online?
Yes, police clearance can be easily obtained online through a simple and more efficient process. The Australian Criminal Intelligence Commission gives accredited bodies permission to carry out police checks on behalf of applicants.
The online process tends to be faster than acquiring a police check through local police services. People can apply from the comfort of their own homes by filling out the online form through an accredited agency like Crime Check Australia. Visit the frequently asked questions pages to see which identity documents are required for the application.
What Does a Police Check Online Involve?
The application system for a police check online is easy to use. It involves the following process:
Fill out the required fields which include personal information like name, DOB, address history etc.
Give the reason for acquiring police clearance (for example employment, registration, licensing etc.)
Pay the fees using a debit or credit card (fees vary between providers)
Upload copies of the required identity documents
Upload a selfie
Give consent
Submit the application
How Do I Obtain National Police Clearance Through Police Forces?
National police clearance can be obtained from an in-person visit to local police authorities. This experience differs from the digital process, as the application form must be filled out by hand.
This can be a slower process, and there is more room for mistakes within the application from handwriting errors. Authorities will however, be able to verify identity from seeing the individual in person and comparing with photo ID documents.
How Long Does It Take To Get National Police Clearance?
A national police check is the document released as a result of a national criminal history check. The certificate encloses information about the person's police history through a thorough background search.
The majority of police checks are returned within 24 hours with a police check online, and will be emailed straight to the applicant's inbox. Some Australian police checks, approximately 30%, will be delayed and sent for further review. Typically this is caused by delays from the National Police Checking System for a number of reasons.
Delays can reach 15 days and longer in a small number of cases. Any delays or issues with the application will be communicated to the applicant via email or phone call. In some circumstances, the applicant may need to provide further information or correct inaccuracies within the application form.
Can I Prevent a Delay With My Police Clearance?
Many factors can contribute to the delay of national police clearance. It could be that:
The individual has a common name. A common name can take longer to process, as several records may flag up during the database screening. Authorities must spend time establishing who the correct person is to verify identity.
While information is updated regularly, there are occasions when information held on the police database is out of date. On these occasions, police agencies must gather the information manually which can take much longer than the automated system.
General problems with police records which require time to inspect and resolve.
Unprecedented workloads
Transfer problems between different police jurisdictions
The above factors are out of both the individuals control, and the NPC provider. However, being conscientious when completing the application form can prevent certain delays. Sometimes, a simple spelling mistake can be enough to defer an application.
What Does National Police Clearance Show?
National police clearance is information recorded on a document called a national police check which is shown to requesting parties for various purposes. Clearance requires a criminal record check, and the information held on record will be included on the certificate.
The certificate will declare one of the following results:
No Disclosable Court Outcomes (NDCO)
Disclosable Court Outcomes (DCO)
A No Disclosable Court Outcomes result means there are no offences held on record for the individual, or any information on there is not eligible for disclosure.
The Disclosable Court Outcomes result means there is available information on the individual from Australian police agencies.
What Might The Police Information Include?
The information from an individual's record is known as Police History Information (PHI). It can include any type of offence or criminal conviction if the information is eligible for release. Not all police information is eligible, as different legislation is applied to each police check, including the spent convictions legislation, and is dependent upon different police jurisdictions.
Police History Information could include, but is not limited to:
Charges
Convictions
Court appearances
Pending charges
Court orders
Findings of guilt without conviction
How Do The Police Find This Information?
Whether a police check is obtained digitally or physically, the data provided in the application form is inputted to policing systems in Australia. This scans the personal details and searches for a match with individual records held in the system. This process is called a criminal background check or criminal history check.
If or when a match is found, authorities access Police History Information records and review all data to compile the appropriate results for the national police check.
Does National Police Clearance Expire?
Technically, a certificate for national police clearance never expires. However, its validity is generally established by the requesting party, who makes the decision as to how long the check is appropriate for use.
Officials recognise that a police check only replicates the information from an individual's record at that time. This means that if the employer receives a police check for an individual which was issued a year or so earlier, any recent offences or charges will not be recorded. It is essential that employers and organisations only accept police check documents within a reasonable time of the issue date. 3 months is commonly the accepted time frame for many organisations.
If the individual is convicted after the initial police clearance, they should apply for a new and updated police check as soon as possible to keep accuracy and transparency with their employer.
Who Can Apply For National Police Clearance?
Anybody can apply for national police clearance in Australia. It is used time after time for employment purposes, identity verification, licensing and more.
The only conditions which may prevent a person from applying for a national police check is if they do not possess the required identity documents or information to complete the forms. There are policies in place to help those who do not meet the requirements in special circumstances. More information can be gathered by contacting the NPC provider for advice.
Who Needs National Police Clearance?
Lots of people need to get police clearance for different jobs in Australia. For many roles, presenting a current national police check is an enforced aspect of the recruitment process. A priority of organisations and employers is the safety and security of its staff, services and assets. Asking candidates for police clearance is part of the internal risk assessment tactic.
The most common fields of employment which require police clearance are:
Working with children
Aged care sector
Education
Finances
Medical
Law
Government roles
Volunteer work
Why Else Might a Person Need Police Clearance?
A police check is not only for employment purposes, there are multiple scenarios where police clearance must be obtained by an individual. Other examples include but are not limited to:
Adoption applications
Visa applications
Immigration purposes
Licencing purposes such as for firearms
Occupational registration such as for nurses
Can the Application Be Tracked?
NPC providers usually have a tracking service on their website. If applying with Crime Check Australia, the progress of the application can be accessed through the check status page.
Bear in mind, there is always a chance that there may be an issue with the application. Be sure to give the correct contact details so that the provider is able to reach out if any problems should arise.
The exact amount of time a police check document takes to generate cannot be determined. Applicants should ensure all information is correct before submitting the form, and wait patiently for the results.
How is the Certificate Received?
A successful Australian police check will be returned as soon as possible, sometimes within hours of hitting the submit button. The certificate will arrive digitally via email once Crime Check Australia or the chosen provider receives it. A physical copy can also be received via postage if preferred.
How Much Does Police Clearance Cost?
Every Australian police check whether for paid employment or a voluntary position incurs a fee. The cost of the fee varies slightly between providers. With Crime Check Australia, the fees are:
$69 incl. GST for a volunteer check
$99 incl. GST for an employment check
What Payment Method is Accepted?
The fee for a police check online can be paid using a credit or debit card. Visa, Mastercard and American Express are all acceptable payment methods.
Can Police Clearance Be Used For Different Purposes?
For safety, police clearance documents cannot be used for multiple purposes. The material released within the certificate can vary due to authorities assessing police information based on the purpose behind the police check.
New police clearance should be obtained every time the document is wanted by a requesting party. There are various reasons to get a police check, and the results must reflect those reasons.
For example, a background check for the purchase and registration of a firearm would be assessed differently to clearance required for a job teaching in a school. This not only protects the institution or the requesting party, but ensures the individual is assessed fairly under the appropriate legislation.
The same approach applies to different jobs. While the reason for a check might be the same in that it is for employment purposes, the job itself is an essential factor in the outcome of the results. A banker would be reviewed differently to a school bus driver, and so on.
Can Police Clearance Be Verified by the Requesting Party?
As background screening is an important formality for many occupations, in some instances there may be doubts over the authenticity of a national police check, particularly if the individual has self-obtained the document.
Usually the certificate includes a verification code, and printing from the provider of the check. The most reliable police checks are from bodies accredited by the Australian Criminal Intelligence Commission.
To Summarize
National police clearance can be obtained for those who need it by applying online or through local police agencies. Once the results are retrieved, it can be used to confirm eligibility for jobs and documents, to meet character requirements for Australian citizenship, and to verify identity for various other formalities.
The process is accessible and straightforward, and for those who are limited in identity documents such as birth certificates and other required information, there is advice available and special measures in place to help.