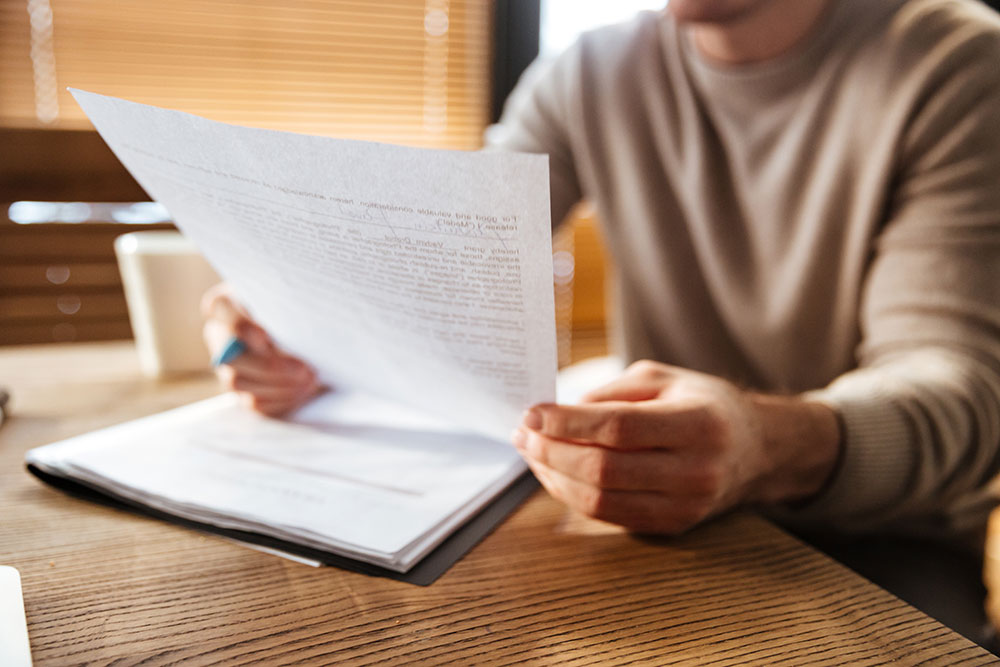 Can I Use Expired Documents For My Police Check?
A National Police Check (NPC) or a Nationally Coordinated Criminal History Check is a certified document containing the police history details of an individual, including previous convictions and any pending charges. It is performed by a criminal background check conducted by police agencies across all Australian states and territories.
When completing an application for a police check online, you must ensure that all of the personal details and identity documentation you provide is accurate and up to date at the time of the check. If you hold documents which have reached their expiry date, here is everything you need to know about what to do.
Can I Use Expired Documents For my Police Check?
A National Police Check is an official document which must meet the rules and restrictions as set out by the Australian Criminal Intelligence Commission, in line with Australian government. No matter which NPC provider you apply through, including Crime Check Australia, the same requirements must be met.
You cannot use expired documents for your police check. All documents provided by you must be valid and in date at the time you submit the application. A police check is a 'point in time' check, which means all information must be accurate and correct when applying.
There is one exception to this rule, and that is a passport with an expiry date under two years old.
Why Can't I Use Expired Documents For my Police Check?
An expired document is no longer valid. All identity documents must be in date to remain valid.
The National Police Check is an important document, and must contain correct information. Providing details of an expired document when submitting your application will slow the process down and cause complications. It is best to make sure all of your documents are up to date before you go online to apply for a police check. This will help the process to run smoothly, and will give you a greater chance of receiving your certificate at an earlier date.
Do Any Exceptions Apply?
The only exception which applies to expired documents is that a passport which expired less than 2 years ago will still be accepted. All other documents must have a valid expiry date. No other expired document will be accepted.
What Is An Identity Document?
An identity document is any document which can be used to confirm a person's identity. Forms of identity documents include primary, secondary and commencement documents. A full list of accepted identity documents can be found below.
Which Documents Do I Need To Provide?
Every applicant who applies for a police check online will be asked to submit 4 documents. This includes 1 commencement document (e.g. a passport), 1 primary document (e.g. driver's licence) and 2 secondary documents (e.g. Medicare card and a student card).
A full list of accepted documents are as follows:
Commencement of Identity Document
Australian Birth Certificate
Australian Passport
Australian Visa
ImmiCard
Certificate of Identity
Document of Identity
Certificate of Evidence of Resident Status
Australian Citizenship Certificate
Please note, an Australian Birth Certificate must be the complete document, as an extract or birth card will not be accepted. For an Australian Visa, the date must be current at the time of entry to Australia as either a tourist or resident.
Primary Use in the Community Document
Australian Driver's Licence
Australian Marriage Certificate
Passport with valid stamp of entry or visa
Proof of Age Card or Photo ID Card
Shooters/Firearms Licence
Student Identity Card
Secondary Use in the Community Document
Certificate of Identity
Document of Identity
Convention Travel Document
Foreign Government Issued Documents
Medicare Card
Enrolment with the Australian Electoral Commission
Security Guard or Crowd Control Photo Licence
Evidence of Right to an Australian Government Benefit
Consular Photo Identity Card
Photo Identity card issued by the Australian Defence Force
Photo Identity card issued by the Australian Government or a state/territory government
Aviation Security Identification Card
Maritime Security Identification Card
Credit Reference Check
Australian Tertiary Student Photo Identity Document
Australian Secondary Student Photo Identity Document
Certified Academic Transcript from Australian university
Trusted Referees Report
Bank card, credit card, bank statement
State/territory government rates assessment notice or Australian Taxation Office assessment notice
Australian Utility Bill
Australian Private Health Insurance Card
Australian Trade Association Card
Do I Need To Submit a Selfie?
As part of your police check online, you must submit a photo of yourself holding a photo ID. As the process is done digitally, the selfie is required to validate your identity. The selfie of you will be cross matched electronically with the photo in the form of ID. The image must be clear, with the identification details easy to read.
This process not only confirms your identity to us, but it protects you from identity fraud, and prevents the possibility of somebody else applying for a National Police Check using your personal information.
For further information on the selfie requirement, visit the Document Guide on the Crime Check Australia website.
What Do I Do If My Documents Have Expired?
Many documents have an expiration date. This ensures validity and keeps track of age and appearance on your photo ID documents. If you are applying for an NPC and the documents you need have expired, you will need to obtain new documents before continuing with your police check application.
Obtaining new documents can be a relatively straightforward process. However, it can be time taking. Different documents can vary in how long they take to renew. For example, an Australian Passport generally takes up to three weeks for renewal. This will cause delays when you need to apply for a police check, and for this reason we recommend regularly checking your documents to keep an eye on the expiration dates.
You will need to go through the relevant agencies to apply for documents, or renew existing ones. It's important to note that most documents will require a fee, and this may vary across states and territories. All information can be found online.
What If My Passport Is Due To Expire?
There is only one exception when it comes to expired documents and a Police Check Australia. An Australian passport which expired less than 2 years ago will still be accepted. While it is best to renew your passport as you reach the expiry date, a passport which is due to expire will still be accepted as a form of identification.
What If I Already Submitted My Application With An Expired Document?
If you've mistakenly submitted your application using the details of an expired document, the accredited body you've used, such as Crime Check Australia, will contact you directly regarding the expired document. Your email address and phone number were provided to discuss any issues.
When you submit your application online, the accredited body reviews the application in detail, before providing it to the National Police Checking Service. Any inconsistencies, inaccuracies or issues with your application will be picked up on, and you will be directed as to how to progress with your police check.
If you realise you have provided expired documents, please contact us or the relevant provider immediately to correct your application.
Please note, providing expired documents will delay your application. There is no way to predict how long a police check will take, so it is important that you complete everything correctly to avoid any problem or delays.
Why Was My Document Not Accepted?
The 4 documents needed are the minimum requirements for identity verification. Crime Check Australia makes every effort to provide a straightforward application process, but sometimes there are problems. Certain documents will not be accepted, and there are a number of reasons why a document might be rejected. One of the main reasons is that a document has expired or been cancelled.
Other reasons include:
A document which is not written in English
A document which includes an abbreviated or alternative spelling of your name
Your name or other details are incorrect
A document which is not an accepted form of ID (please see full list of accepted documents)
A document which does not fit the right category (e.g. a commencement document used for a primary document)
A document which cannot be verified by the Australian government
In the case that you have a document rejected, Crime Check Australia or whichever accredited body you used will contact you directly. There may be alternative documents which you can use to progress with your application as soon as possible. This will all be discussed with you.
Contact us for more information.
Why Is It Important That My Information Is Accurate?
A National Police Check essentially acts as a safety check. Many employers require a potential employee to obtain one before they can begin work. By conducting a criminal history check, the employer or organisation can rest assured that the new employee does not pose a risk.
A police check is particularly important when the individual is going to be working with children or vulnerable people. By law, a criminal record check must be performed to ensure the safety and protection of both the vulnerable parties, and the person who seeks to work with them.
The information must be accurate and correct at the time of application to avoid any problems, verify your identity, and to keep all parties involved protected. This includes protecting yourself from fraud, and from other people claiming your personal information as their own.
What If I Don't Have The Right Documents?
The process for a National Police Check is strict and allows little leeway for applicant's who do not meet all of the requirements when filling out their application. The rules are set out by the Australian Criminal Intelligence Commission and federal government, and therefore must be adhered to at all times.
Whether you apply through Crime Check Australia or another NPC provider, the rules and regulations are the same. If you require a police check, you must ensure that you have the right documents. Any documents you do not have will need to be obtained. There are certain alternative documents which may be accepted in replace of others, but you should discuss this with our customer service team first.
What If I Cannot Provide The Right Documents Due To Special Circumstances?
When applying for a police check online, there are sometimes occasions when a person cannot provide the documents needed. For example, if there are extenuating circumstances surrounding the birth of an individual, they may be unable to acquire an official birth certificate.
For certain circumstances, there are provisions in place to help those facing any such problems. We recommend contacting our customer support service for information and advice on any concerns over obtaining documents.
Contact us for further information or concerns about your application.