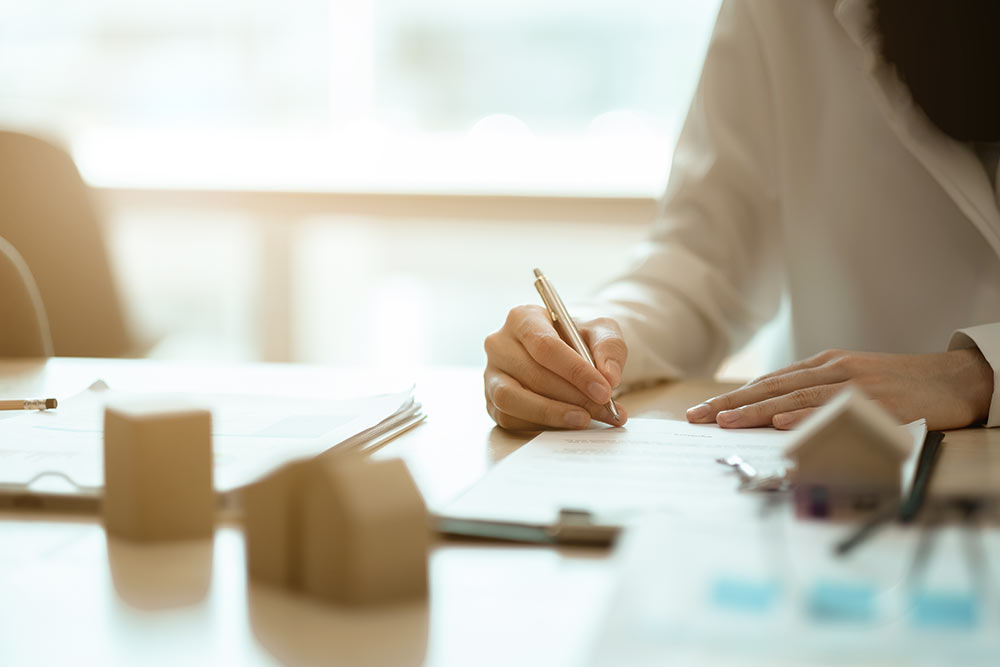 National Criminal History Check: Everything You Need to Know
Have you been asked to provide a national criminal history check? If so, you might be wondering what it is, and what it entails. The check ultimately acts as a vetting service for many purposes, and includes a background search of police records to gather information on the applicant.
It can be acquired by any consenting individual, with the check obtained online or through local police services. Here is everything you need to know about a national criminal history check.
What is a National Criminal History Check?
A national criminal history check is a criminal record check performed to pull information from Australian police databases about an individual. The search will find recordings of any criminal activities which are stored on your record, and depending on state legislation, will be released for a national police check.
The check is also referred to as a national police check, police check and nationally coordinated criminal history check.
When Would I Need a National Criminal History Check?
The national criminal history check is a normal request from many employers and organisations. The most common requirement is from employers who screen employees before they commence a job. This is usually mandatory, and most commonly seen in sensitive roles or positions of trust.
You can most likely expect a mandatory police check from the following sectors:
Aged care
Vulnerable/disability care (sometimes a Working With Vulnerable People Check is required here)
Childcare (this may also require a Working With Children Check)
Hospital and medical
Government
Firefighting
The Australian police check is not solely designed for employment purposes. There are several other circumstances which mandate a background check, such as adoption services, permits for firearms and driver accreditation.
What is Disclosed in a National Criminal History Check?
The national police check will disclose information found during the search of police records. If you have offences on record, be it a traffic violation or a monetary offence, the national police check may disclose this information.
Essentially, the check will return a result of No Disclosable Court Outcomes or Disclosable Court Outcomes.
No Disclosable Court Outcomes (NDCO) means there isn't any information to be disclosed.
Disclosable Court Outcomes means there is information from authorities which is disclosed. This could include any of the following:
Charges
Criminal offences
Court appearances
Pending charges and convictions
Good behaviour bonds and more
Will Everything Be Disclosed?
Every police check is unique to the applicant, and will be assessed accordingly based on the circumstances surrounding it. This means that in some cases, everything from your police history will be disclosed, while in other cases, some history may be left out.
Before police information is released by authorities, state legislation is applied. This will determine if an offence is non-releasable, spent or excluded from the national police check.
Some examples of history which may not be disclosed in your certificate are:
Non-complete charges
Charges which have been abandoned
Traffic violations which did not lead to a conviction
Diversion programs
Offences committed outside the police jurisdiction
What Are Spent Offences?
Spent offences are convictions which are generally excluded from the results of your certificate. Spent legislation relies on a range of factors to justify whether an offence can become spent. The scheme is recognised throughout Australia, but states and territories operate using their own legislation.
Ultimately, the mission of the spent convictions scheme is to promote anti-discrimination, by allowing past offenders to exclude juvenile offences from their records. However, there is a special exclusion order which means certain offences are never eligible for the scheme.
The most common practices of the spent scheme are as follows:
The offence is more than 10 years old where the individual was charged as an adult
The offence is more than 5 years old where the individual was charged as a child
The individual has not been charged for further crimes during the 10 or 5 year timeframe (known as the waiting period)
Which Convictions Cannot Become Spent?
Due to special exclusions, certain convictions will never be eligible under the spent convictions scheme. This differs between states and territories, but usually always includes the following:
Sexually related offences
Serious violent offences
Offences against corporate companies, institutions and government
What Information is Required for a National Criminal History Check?
The information required for the nationally coordinated criminal history check is straightforward and shouldn't cause any issues for most applicants.
The general information you must provide is:
All names. This includes first name, middle names and surname. Maiden name is required for married applicants
Date of birth
Place of birth
5 years worth of address history
Four official ID documents
Steps to Obtain a National Criminal History Check
The procedure for the application is designed to be easy to use for any party. Just gather your documents, credit/debit card and give yourself a little extra time to triple check the application.
Firstly, choose a certified provider like Crime Check Australia and follow the instructions
Complete the application form and pay the fees using the accepted payment methods
Include details from your identity documents
Carefully check over everything you have entered
Leave the provider to take care of the rest, and wait patiently for your results to be returned
How Do I Get a National Criminal History Check?
As criminal history checks are so common in Australia, they are pretty easy to get hold of. The Australian Criminal Intelligence Commission accredits agencies like Crime Check Australia to submit applications online on behalf of consenting individuals. A police check online is the fastest, most straightforward way to obtain a police check.
With an online police check, you can usually expect results within a day. However, delays occur and some applications take longer than others. A delayed application tends to take up to fifteen days after submission.
Alternatively, you can attend a local police station and request the national police check there. This option is less desirable, as paper based forms filled out by hand take longer to complete, and to process. If you prefer human interaction over digital methods, this could be the preferred route for you.
What Causes a Delay to Applications?
The average police check is unlikely to face delays. However, there are several contributing factors which could require extra time. After completing the application, the information is delivered to authorities and the national criminal database is searched for a possible match.
Technical systems are able to flag an application if a problem is identified. This could result in police having to manually search records. Manual review can take anywhere between 2 and 15 days to resolve. These circumstances do not necessarily have anything to do with the convictions on your record.
Instead, this could be the result of any number of issues such as:
Incorrect or inaccurate information
Confusing information
Mistakes within the application such as spelling, typos and format
Sharing a common name
Expired documents
Further information required
The best way to prevent simple errors from flagging your application is to complete the forms carefully, and double check all information before passing it on. Whether your application will be sent for further review cannot be determined beforehand. Get it right the first time!
Can the Application be Tracked?
You can quite easily track your application via the accredited provider's website. This will tell you the status of the application, but will not release information regarding any problems which have occurred. Instead, issues will be communicated with you directly using the email address or phone number you provided earlier in the proceedings.
Does the National Criminal History Check Expire?
There is no definitive date in which a police check certificate expires. However, the certificate only contains information from the date of issue. This means any further dealings with the police will not be recorded until a new certificate is obtained. For this reason, most requesting parties refuse to accept a check issued more than 3 months ago.
As the certificate is not automatically updated, many companies mandate that employees and volunteers obtain new police clearance to continue working safely in their current roles.
Is a National Criminal History Check Free?
Unfortunately the national criminal history check incurs a fee as the process requires time and police power. Paying the fee using a supported payment option is part of the application process, and you will be unable to proceed without it.
There are many accredited bodies offering police checks, and costs can vary. Crime Check Australia charges $99 for an employment check and $69 for volunteer checks. Volunteer checks are always offered at a discounted rate. Some employers and organisations may cover the cost of the check. It's always worth checking this first.
Is a National Criminal History Check Interchangeable?
In the vast majority of cases, a national criminal history check is not interchangeable. The check is personal to the applicant's situation, and the reason they need the check is an important part of that application.
Police authorities consider the differences between circumstances, job roles and past offences. The form will always request that you specify the purpose of your police check.
In short, a national police clearance for the purposes of working in a bank is never going to tick the same boxes as a check for working in a school. Police clearance is a serious safety matter. Each check must be performed under the right conditions to keep the community safe.
When to Expect Your Certificate
Your national police check contains a No Disclosable Court Outcomes result or a Disclosable Court Outcomes result with the details. A successful police check can be expected to turnaround a result within 24 hours. You can expect this directly to your inbox. If you have requested the results via post, expect a longer wait.
It is said that 70% of all police checks will generate a quick result. The remaining 30% are sent for manual review following issues with the National Police Checking System.
If you've recently submitted your application for police clearance, just hang tight. Any issues that arise will be communicated as soon as possible. Providers are able to offer advice as to how best to proceed with the application.
If clearance is unsuccessful due to inaccuracies or mistakes within the application form, you might have to repay the fees and complete a brand new check.
National Criminal History Check: Everything You Need to Know
Don't be put off by the mandatory requirement of a national criminal history check. A large number of Australian citizens obtain police checks on a regular basis, and the process is not something to fear.
National criminal history checks do not act as an aid to discrimination. Instead, the check discloses important information where necessary for the security of all involved. Everybody is entitled to fair treatment, and there are anti-discrimination laws in place to protect those with old offences on their record.
However, you should be aware that certain criminal convictions can prohibit you from working in the likes of childcare, aged care and with other vulnerable populations. If the police check is for employment or volunteer purposes, always consider the potential effect your police record could have on the specific role. That way you can make more informed choices.