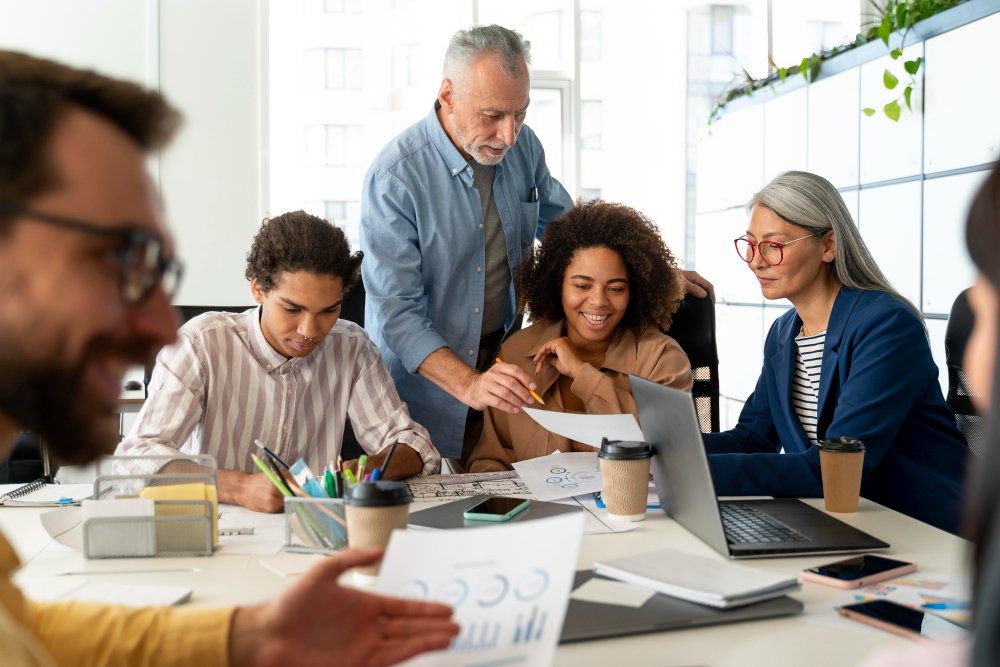 Criminal Background Checks and Obtaining Employment: Everything You Need to Know
Criminal background checks are an esteemed way of establishing how eligible people are for certain jobs. It is standard practice for many professions in Australia, including volunteer work. If you are applying for employment in Australia, you should be prepared to consent to a criminal background check. Often, you are mandated to oblige.
For the background check to be performed, it requires the application for a national police check. Depending on what the job is, you might need other types of checks, such as the Working with Children Check. These government-issued checks include a background search to find your disclosable history from police files.
At a glance, the process can seem ominous. However, police checks are a common formality for many industries. Here is everything you need to know about criminal background checks and obtaining employment.
What is a Criminal Background Check?
A criminal background check is a certified means of screening individuals. When used for purposes of employment, the results of the check will determine if you are legally entitled to work in a certain occupation.
From accessing Australian police databases, authorities can collect information about your past. After doing so, the findings are recorded on a national police check. You'll have a result of Disclosable Court Outcomes or Non-Disclosable Court Outcomes.
A criminal background check is often referred to by several names such as:;
Police check
National police check
Nationally coordinated criminal history check
Background check
Criminal history check
Criminal record check
Police clearance
What is Disclosed in a Criminal Background Check?
A criminal background check or nationally coordinated criminal history check will disclose if you have Disclosable Court Outcomes or Non-Disclosable Court Outcomes. The result is prepared using the information found on the Australian policing system.
Each police agency will individually assess records before generating the outcome. If you have Disclosable Court Outcomes, details of the offences will be disclosed in the document.
The outcomes could include:
Charges
Convictions
Court appearances
Penalties
Court orders
Findings of guilt without conviction
What is Spent Convictions Legislation?
Spent convictions legislation is the scheme developed to limit the disclosure of specific offences after meeting criteria. The criteria outlines that a waiting period or rehabilitation period is served without any further offences being committed.
The waiting period differs between states and territories, but generally it is:
A crime-free period of 10 years for adults
A crime-free period of 5 years for juveniles
There are some other factors taken into account. Not every conviction will become eligible for spent legislation to apply. You might be surprised to find that spent convictions are still included in your national police check, despite having met the criteria.
Each police check is unique, but for the purposes of certain employment spent convictions must still be disclosed. This is usually the case for:
Aged care work
Child-related work
Government personnel
Firefighting
Public transport driving, among others
How Do I Get a Criminal Background Check?
These days, it's not too difficult to obtain a criminal background check. Depending on your preference, you can get a check issued by the Australian police or through government accredited agencies like Crime Check Australia. Government accredited agencies are referred to as accredited bodies. They are certified through the government and the Australian Criminal Intelligence Commission (ACIC).
The main difference between the two options is that one can be sought online and the other obtained in-person through your local police branch.
An outline of the process for each is outlined below.
Australian Police Authorities
Obtaining your police check in this way is the in-person method. You must attend your local police department and ask for the paper-based application form. Once completed and submitted at the station, a hard copy of your certificate will arrive at some point in the mail.
This method usually takes longer due to the combination of travel times, handwriting forms and waiting on the manual delivery.
Government Accredited Providers
These providers can issue your criminal background check electronically with a police check online. You'll complete the application form where your information will be kept safe and secure. In most cases, the response time is quick. Your national police check will be delivered via email in as little as 24 hours, unless exceptions apply.
This is the favoured option for people who need results swiftly or a certificate at short notice. You don't need to leave your home or wait for the mailman, although a hard copy of your certificate is available upon request.
Criminal Background Checks for Employment
Background checks are sought for many purposes but employment is the most common request for applications. For various companies and organisations, the check is part of a pre-employment screening strategy.
All businesses are accountable for who they hire. The recruitment process can be challenging, and nobody can know for sure how an employee is going to turn out. Police clearance helps to find the best hires while ensuring they are legally suitable for the job.
Most of all, a criminal background check contains information that employers rely on for making sensible decisions. It will disclose whether a person is a potential risk to the business as well as other members of the community.
Criminal background checks are essential. They ensure the practice of high safety standards, diligence and can even have an impact on the success or failure of a business.
Who Requires a Criminal Background Check?
When a background check is required for employment reasons, who needs one depends on the job. A business or organisation should always make it clear to candidates if a police check is a requisite of the job.
The check is most commonly used in jobs where the applicant will be placed in a sensitive role or position of trust. The roles which normally issue national police checks as a requirement are:
Aged care workers
Childcare workers
Education workers
Legal workers
Health workers
Government workers
Drivers which require accreditation such as public vehicle drivers or Commercial Passenger Vehicles (CPV)
Charity and non-profit volunteers
There are other professions which might request a criminal record check. The best way to establish whether you require one is to contact the company, or find the relevant information in the job listing. Most recruiters will disclose in the early stages if a screening is necessary.
Why Do These Jobs Require a Criminal Background Check?
An appropriate candidate should always be chosen whatever the job, but a criminal background check is not always necessary. The sensitivity of the role usually determines whether background screening is appropriate.
Major reasons why particular jobs and others request a background check from applicants are listed below.
Reduces Risk
It's no question that the top reason pre-employment screening is used is to mitigate risk in all areas. From creating a peaceful working environment to protecting the business from exploitation, the Australian police check reduces the risk of danger.
A cautious recruitment process will ensure only sound individuals are able to join the establishment. Police clearance can rule out criminals or individuals prohibited from working in certain jobs.
Reducing risk through police checks is especially important in roles involving children, the elderly and other vulnerable persons. Individuals with previous offences against these groups are not permitted to work in these roles.
Finds the Best Hires
It's crucial to highlight that a criminal history check is not intended to discriminate against anybody. It is useful however, in making objective decisions about candidates.
Every business hunts for the best people, and assessing the candidate's background information helps to find them. Pre-employment screening not only recognises a police history, but verifies identity, academic qualifications and work experience.
Stops Identity Fraud
Identity fraud is a crime which frequently affects the Australian community. A criminal background check allows authorities to ensure identity is validated before employers hire individuals based on their resume alone.
Anybody can lie on their resume, or at an interview. A police check is the most authentic way to determine that a candidate is who they say they are. This stops fraudsters in their tracks, preventing suffering to those whose identity has been stolen.
It also means that only the right people are given access to sensitive roles and positions of trust through a recruitment process focused on transparency.
Who Can Access my Criminal Record?
Your criminal record can be accessed by police authorities and the courts, otherwise access is denied to all other parties without your consent. When you apply for a national police check, part of the process is to give consent to the provider so that they may obtain the check on your behalf.
It's important that you understand what you are consenting to. This is called informed consent. It means you understand how your information will be handled during the process of your application.
Before your potential employer views the details of your national police check, you must consent for them to do so.
Must I Disclose my Criminal Record to Employers?
If a criminal record check is a mandatory requirement of the job you're applying for, you will need to consent to a police check and thus the disclosure of your criminal record. Nobody can force you to consent to police screening, but you will need to seek other employment opportunities should you refuse.
In situations where a background check is non-compulsory, whether you choose to share details of your police record is entirely up to you. Generally, honesty is considered the best policy when beginning a new employer-employee relationship. However, if your record has no relevance to the job in question, you do not need to share the information.
Australian law has anti-discrimination policies implemented for the handling of individuals seeking employment with a criminal record.
Before applying for a job, you should research to find out whether providing a criminal background check is compulsory.
Will my Criminal Record Affect Employment Opportunities?
Due to safety policies, having a criminal record can affect your eligibility for some employment opportunities. There are jobs which immediately disqualify a person from employment if they possess a criminal record.
You're most likely to see this in child-related roles and work with vulnerable groups. However, the assessment of an individual's eligibility for a role is subject to various checks. If you have committed an offence, the employer or company should always determine if the offence is relevant to the position.
There are several other factors considered during the decision-making process, including when the offence took place, and what you have accomplished since the offence.
Right to Work Checks
Right to Work Checks are a different type of check to the national police check. The mission of the Right to Work Check is to confirm eligibility to work in Australia. This type of check applies to non-Australian citizens who apply for jobs.
All employers must ensure compliance to Australian work entitlements. Hiring illegal workers and obtaining illegal work is a criminal offence that will result in penalisation. A breach of visa conditions is sufficient to warrant police intervention.
The Right to Work Check ensures the protection of both the worker and the employer. For confirmation of a person's right to work, a VEVO check must be obtained. This verifies all visa conditions.
To work legally, you must be:
An Australian or New Zealand citizen
An Australian permanent resident
A foreign national with a valid visa permitting you to undertake certain work under certain conditions
How Much Does a Criminal Background Check for Employment Purposes Cost?
The exact pricing of a police check can vary between providers and police jurisdictions. If you choose to use Crime Check Australia, a check for employment costs $99.
If you are seeking a non-paid role with a charity or not for profit organisation, you must apply for a volunteer check. This comes at a discounted rate of $69.
Whatever reason you have for requesting a criminal background check, it's important that you purchase the correct type of check and for the right purpose. It is essential that you verify the job role for which the screening is required.