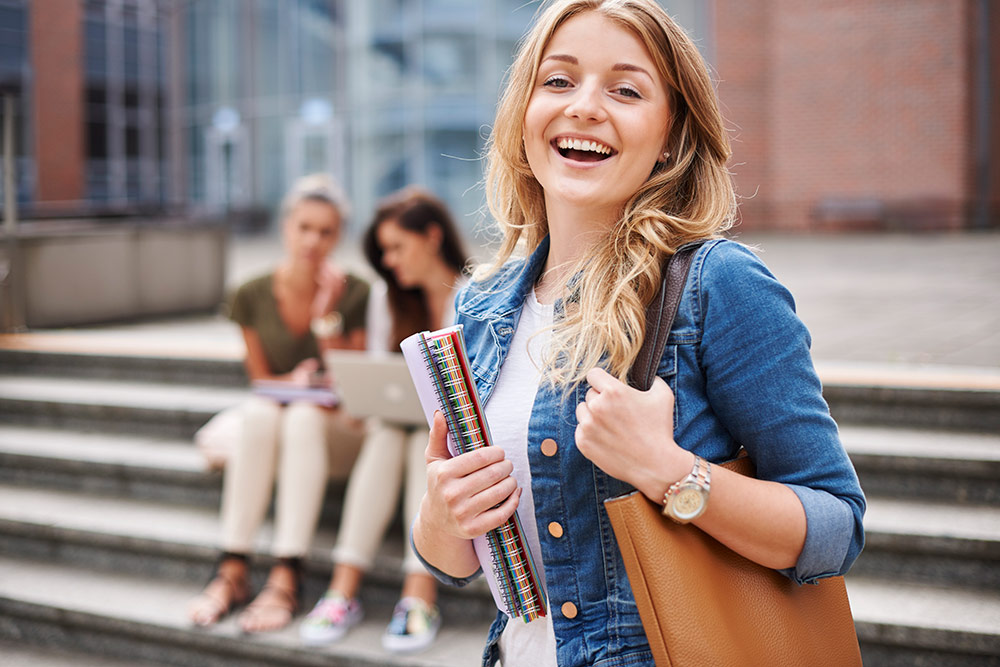 I Am Under 18, Can I Get A Police Check?
A National Police Check is often a necessary process for those looking to volunteer, apply for a job, or apply for a license in Australia. Any activity which has a sensitive role (such as childcare) will require a Police Check so that your employer and your future colleagues will feel comfortable working with you.
National Police Checks (also known as National Police Clearance) are becoming increasingly easier to do, especially online as opposed to applying manually by visiting a police station or post office. Applicants will also receive their applications a lot faster than via the manual method, with 70% of Crime Check Australia applicants receiving their National Police Check within 1 business day.
Can I Get A Police Check If I Am Under 18?
You can apply for a Police Check Online if you are under 18, however you will require your parent or guardian to sign their consent to undergo the check as you will still be classed as a minor.
Due to the Spent Convictions Scheme, the information on your criminal history will only show on your Police Check if it falls within the guidelines of the scheme. This means information about your convictions will be omitted if:
You were an adult when you were convicted and a period of 10 years has already passed since your conviction, during which time you did not re-offend.
You were a minor when you were convicted and a period of 5 years has already passed since your conviction, during which time you did not re-offend.
Why Do I Need A Police Check?
As the age of criminal responsibility in Australia is 10, you can still be charged with a crime if you are under 18. Therefore, if you apply for a sensitive role or application, you may be required to undergo a Criminal Background Check.
This can apply for job roles that involve working with children, government work, volunteer work, license applications, or visa applications. It is illegal in Australia to discriminate against a job applicant based on their criminal record, however if that criminal record indicates a history which is relevant to the job (such as working with vulnerable people) then the responsibility of deciding what is deemed relevant will be at the discretion of the employer.
Will I Have A Criminal Record If I've Been To Court?
You will get a criminal record if you have been convicted of a crime, however convictions work differently for under 16s than for adults.
If you are under 16 and you are found guilty of (or plead guilty to) a crime, as long as it isn't a serious crime then there will be no conviction held against you on your criminal record. A serious crime would be classified as you carrying out an act with the intention of harming another person or taking their property. Examples of serious crime can include:
Murder
Assault
Carrying guns or weapons
Sexual assault
If you are 16 years or older and you are found guilty of (or plead guilty to) a crime which is not serious, the Children's Court may decide to not record a conviction against you. If a conviction was not recorded and you have not committed any further crimes within 2 years, then this record of earlier court appearances will not be admissible in adult courts.
Does My Criminal Record Expire?
Through the Spent Convictions Scheme, legislation in all Australian States, Territories, and the Commonwealth limits the disclosure of certain older convictions after a period of time passes. This 'crime-free' period can differ across the country, but it is generally 10 years in which a person was convicted as an adult and has since not committed any further crimes. If someone reoffends during this period of time, the waiting period will start again.
If someone has a conviction on their record but they have spent 10 years without committing any further crimes, this is referred to as a spent conviction and will not be disclosed on the National Police Check.
Does Your Criminal Record Get Wiped at 18 in Australia?
No, however if you have not committed a crime considered to be serious under the Spent Convictions Scheme or you have spent 5 years without re-offending, then your crime will no longer be on your record.
This also means that any crimes you've committed that have been 'spent' will not show up on your Criminal Police Check and you do not have to inform anyone of them even if you are asked.
If you have been imprisoned for more than 24 months whilst under 18 or have been imprisoned due to sexual crimes (along with any other serious crimes) then these crimes will not be classed as spent and will remain on your criminal record permanently.
What Circumstances Might an Under 18 Need a Criminal Police Check?
There are a number of different job and volunteer roles which will require National Police Clearance, some of which include:
Working with children, such as teaching or childcare
Working with vulnerable people such as the elderly or disabled persons
Working as a police officer or firefighter
Working as a professional body such as a doctor or lawyer; anything that will require a professional license to work as such
Working in the government sector
These roles may require a check to see if you are of a good character to work in a specific profession, or whether the people/children you work with will be able to be kept safe. Government bodies also have access to this information (including courts) in order to use it for sentencing you for future crimes, should you re-offend.
What Convictions Show on my Police Check?
When applying for a Criminal Record Check, all your past convictions within all States and Territories of Australia will be available to see via the National Police Check. Depending on each state's legislation guiding criminal records, these can return with either a disclosable court outcome, or a non disclosable court outcome.
DCO means that the subject of the police check has offence(s) that are considered releasable by the state and are displayed in detail, while NDCO means that the individual has no offences to be disclosed on the certificate.
Offences which can come up in a Criminal History Check can include:
Sexually related offences
Traffic charges for which an individual is convicted
Sentences and convictions
Pending court charges
Offences that are considered either irrelevant or not serious are not displayed and can include:
Findings of non-guilt
Offences outside the jurisdiction of Australian police agencies and courts
Convictions outside of the country
Diversion programs
Information that is stated on your Criminal Background Check will only be listed if it falls within the spent convictions scheme. This means if you were a minor when you were convicted and a period of 5 years has already passed since your conviction (during which time you did not re-offend) then this conviction will not appear on your national police check.
How Do I Apply For A Police Check?
Crime Check Australia's online process for applying for a National Police Check is designed to be straightforward and easy to follow for all applicants. As an accredited body in Australia, CCA is licensed and regulated by the Australian Criminal Intelligence Commission, so you can rely on them to process your application quickly and trust them with your information.
While you can order your application manually at a police station or post office, applying online can be much quicker; both in the application process and in how long it can take to be returned!
After entering your initial contact information, you will need to provide 4 forms of identification in your NPC application as shown in the example below;
Commencement document such as an Australian Passport or Australian Birth Certificate
Primary documents which can be an Australian driver's license or if you're under 18, a current student identification card that has your photo and signature can be used
Secondary documents such as your Medicare card or evidence of the right to an Australian Government benefit.
You'll then have to prove the documents are yours by taking a photo of yourself holding any one of the forms of photo ID that you'll be providing, and submit the photo alongside your documents.  You can then pay the fee for your application using either Visa, Mastercard or AMEX.
Another thing required is your personal information, such as your legal name/previous names and address history for the past 5 years. Finally, a parent or guardian must sign their consent on the document for the check to be made, otherwise the Police Check will be invalid.
After you've provided all the necessary information and documents, around 70% of checks are completed within 1 business day, some within a matter of hours. However, up to 30% of Australian Police Checks can be delayed by the National Police Checking system, and this delay can be between 2-15 business days.
In some exceptional cases this can be longer, but please note that it is not possible to predict whether your check will be selected for further review. We recommend placing your order up to 10 days in advance of when you require the results, as this review process is out of the control of Crime Check Australia.
How Long Is My Police Check Valid For?
Police Checks have no set expiry date, however many organisations will want a more recent National Police Clearance. These organisations may have set internal policies depending on the sensitivity of the application purpose that require you to have a Police Check which is less than 3 months old, however some can be extended to 6 depending on the circumstances.
Legally (at time of writing) you are required to undertake a Police Check every three years if you wish to volunteer in a Commonwealth Government supported or funded aged care program/facility.
Your Police Check is valid across all States and Territories of Australia, including:
Who Do I Contact For More Info?
If you still have further questions regarding your application for a national police check for under 18s, please feel free to contact CCA with a specific question if you can't see yours answered in our extensive FAQ section.
We have a contact form available for simple messaging to our customer support team, or you can email us directly at info@crimecheckaustralia.com.au.
Don't hesitate to contact us if you need any help. We're on hand to give you assistance every step of the way with your police clearance!