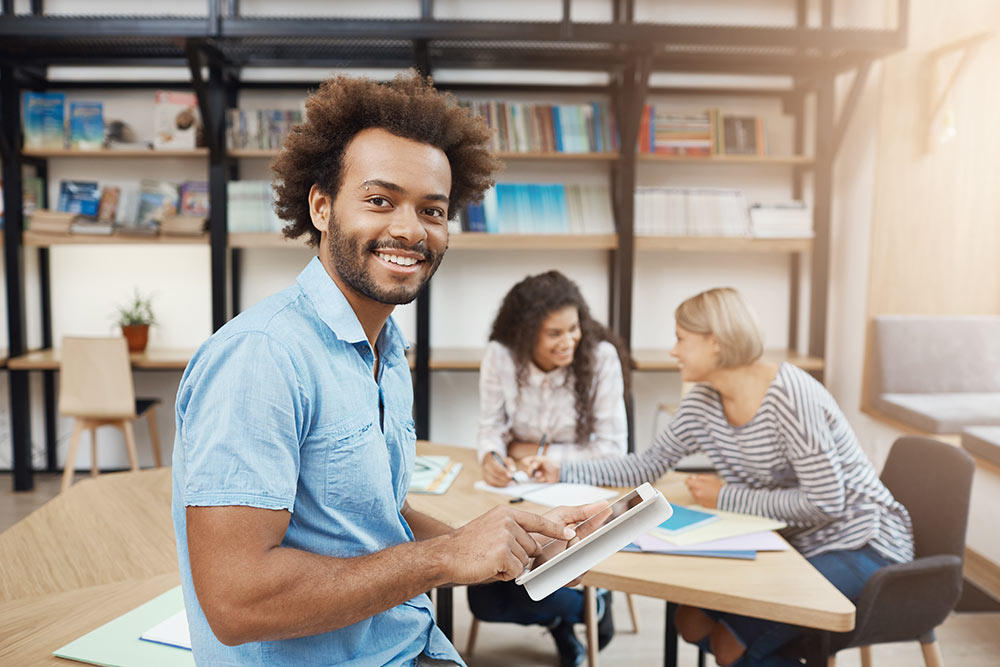 How Is Remote Identification Changing Companies?
Remote Identification is becoming increasingly popular with companies in many industries. While the process was already in place for some services before the Covid-10 global pandemic, its use is being recognised more and more as an accessible security measure.
With demand growing for digital consumerism, more companies are moving online, or are reviewing their existing digital presence and looking for ways to improve. As technology continues to enhance, remote identity verification is a viable tool for companies who require security by means of identity confirmation.
What Is Remote Identification?
Remote identification is the identity verification of individuals via digital means. It is the process of confirming that a person is who they claim to be through assessing their personal information and ID documents.
Remote identity verification is becoming increasingly popular among many industries. It means that an individual can enrol or apply for various services without having to meet in person to confirm who they are.
What Is Remote Identification Used For?
There are many purposes behind remote identification in Australia. ACIC accredited bodies like Crime Check Australia currently use it to vet those applying for police clearance. Applying for a police check online requires the use of remote identification, and removes the need for people to attend a local police station or police agency in person.
There are many companies already using it successfully. It is used to verify the identity of those submitting applications for several other purposes such as employment, immigration, visa/citizenship applications, financial transactions and more.
Below is a more extensive list of examples where remote identification may be in use:
Banks
Booking holidays/accommodation
E-learning
Financial transactions
Health and medical appointments
New clients in industries such as real estate and healthcare
Online exams
Police checks/criminal record checks
Remote working/working from home
Screening new employees
Screening existing employees for new roles
Training employees
How Does Remote Identification Work?
There are a range of ways in which remote identification functions. The end goal is the same, but the process can vary. Mostly, it involves the user/applicant providing document evidence, fingerprints, voice or image. Using specific technology, the system then cross matches the provided samples with the information held in databases. In many cases, more than one form of identification is required.
By checking and investigating the information provided by the individual, their identity can be determined, thus verifying that they are who they say they are. The systems in place are designed specifically to confirm identity and target fraud.
How Do Police Checks Use Remote Identification?
There are two ways of applying for an Australian police check. The applicant can attend a police station and fill out the forms manually, or they can apply for a police check online. An online police check is generally the fastest way to obtain a police check, particularly with accredited bodies like Crime Check Australia, who offer a quick turnaround where possible.
When applying digitally, rather than the person's face being matched to identity documents in person, they must be matched and checked online. This means a police check can be applied for from anywhere, as long as all correct documentation is provided as per the requirements.
Police checks in Australia also require an upload of a selfie. The selfie is an important part of the identity verification process and must meet the mandatory requirements. The face must be visibly clear while holding one form of ID such as a passport, where the details of which can be visibly seen in the image. A special system is used to match the face in the image to the face in the document and determine that they are the same person.
Why Is Identity Verification Important?
In many industries, identity verification is a vital tool to the business. When people apply for various services online, the company cannot see who that person is. Anybody can access online services and submit applications and more, but the company needs to ensure that the person they are dealing with is who they say they are.
With a National Police Check for example, there is a secure identification process in place to verify a person's identity. A police check is conducted by using the personal information of the applicant and screening it through police databases across all states and territories in Australia. This gives access to the person's criminal record which contains confidential and sensitive information. Authorities need to be sure that the information they retrieve from a criminal background check belongs to the right person.
Identity Theft
One of the main reasons for identity verification is to prevent fraud. Identity theft is a criminal offence, and it can take place physically or online. It occurs when somebody steals the information of another individual and claims it as their own, to commit fraud and various other crimes. Fraud of this kind is more common online, and remote identification helps to prevent this sort of criminal activity.
The Global Pandemic And Remote Identification
It's fair to say the Covid-19 pandemic has had an impact on most companies, with many facing both positive and negative changes. As with most services, remote identification has been affected.
With the world in lockdown, many services which require the identity verification of individuals have had no option but to operate online. It has become a remote service not only because people could no longer attend businesses in person, but because of a cultural shift towards favouring online services. People prefer the convenience of accessing such services from the comfort of their own homes.
This has brought challenges. Identity verification is a highly important process to provide security and protection. Companies must follow special protocol as determined by law, and comply with security standards of a high level.
With the demand for fast and efficient digital access, clients and service users' expectations are high. Companies need to provide a flawless service that runs efficiently while not steering away from strict policies.
How Is It Changing Companies?
Many companies across different industries are having to adapt to demand for digital interaction. Finding the best digital solution has no doubt been a struggle for companies. There needs to be a balance between safety measures and useful digital tools to run and support the process.
Fraudulent Transactions
More and more people are using online transactions since the pandemic began. Shopping online is the new norm, as an alternative to visiting physical stores.
Increased use of online payments brings increased rates of online financial fraud. Many criminals target non-secure online transactions, and rely on the vulnerability of individuals through various scamming techniques.
Companies operating online using digital transactions can use remote identification for consumers using their services. This works as a vital tool in reducing the dangers of fraudulent transactions and protecting the identity of the individual. Companies working online need to ensure the identity of a person using their service to keep them safe,  and to keep their personal information secure.
There are industries which are at greater risk of facing fraudulent transactions, like financial companies. Adding security measures to mandatory protocol will protect not only the individual user of the service, but the company's assets, data and employees.
Customer Expectations
The digital world has been thriving for a long time now. There is a high demand for online accessibility across the world for all kinds of services.
Providing a straightforward, streamlined online service is key to serving the needs of the customer. People want to feel safe entering their personal information online, and to know that the protection of their identity is a top priority for companies. While the identity verification process for some services may seem time taking, people do understand the importance of it, as well as the severity of identity fraud.
Companies who are not currently on-board with the digital hemisphere may face criticism. Online is simply more accessible to people. Anybody can apply and enrol for various applications from the comfort of their own home. A solid remote identification process can improve companies greatly, and satisfy the changing needs of their customers while ensuring the best level of security.
Recruiting New Employees
Remote hiring has become a relatively common alternative to face-to-face interviewing. If taking on a new employee, remote identity verification is a way of vetting the candidate and assessing the risk they pose to the company. Without meeting the employee in person, it can be more difficult to determine that they are who they say they are, and that their credentials are accurate. Many companies are turning to remote verification to support the process.
Developing a Remote Identification Process
Companies need to be aware of the importance of remote identification processes. Identity protection should be a top priority for companies providing services which require it.
For companies new to remote identification, as well as companies already implementing it, there are many factors which should be considered with identity protection at the heart of it.
How accessible is the remote service? Companies should take into consideration the major factors of using remote identification before implementing the policy. Important factors include:
How the service can be accessed (mobile, desktop, over the phone etc.)
Where the service can be accessed (is it suitable for all states and territories that use it?)
Whether it requires a manual input for it to fully operate
If going completely paperless is beneficial
Whether it complies with the correct legislation
Whether security measures are in operation at all times, regardless of the location, device used etc.
Summary
Remote identification is proving change for companies across different industries. For some smaller companies who currently have little presence online, the concept of remote identity verification may seem an overwhelming endeavour. But with systems continuing to strengthen, and more and more companies joining the remote service, there is lots of information available to get businesses started. The first step is finding the best solution for implementing remote identification.
As digital continues to develop, companies can benefit greatly from providing remote identification to a wide audience. It is a way forward and a way of keeping up to date with customer trends. It is however, important that security processes are monitored and reviewed regularly to ensure the continued safety of such services.