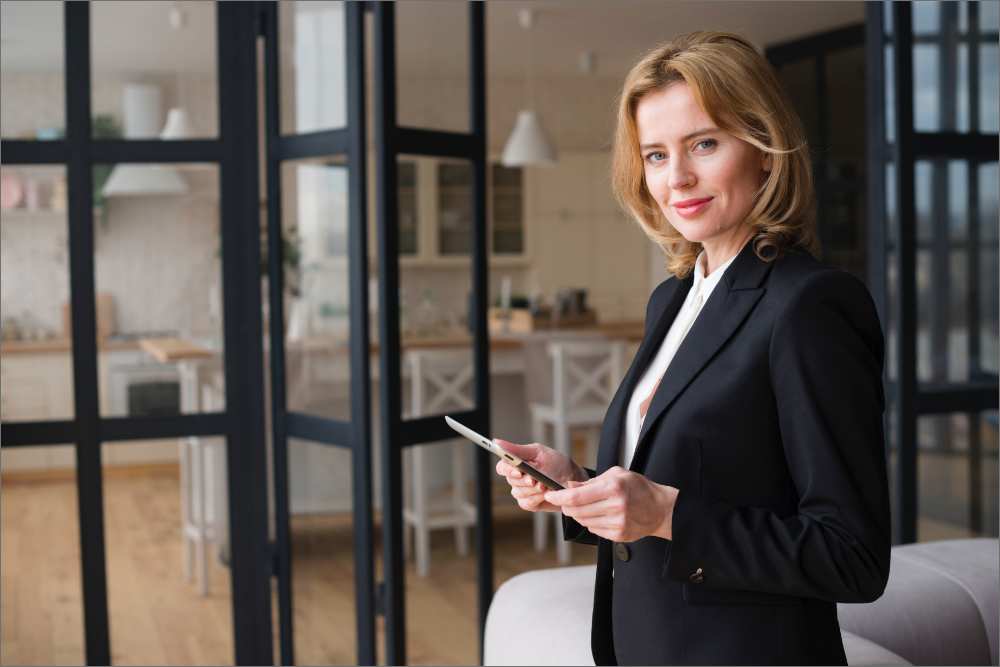 How Long Does a Police Check Take for Australian Businesses?
A national police check is a government regulated service which lots of Australian businesses use to comply with workplace legalities, obtain licenses and for business accreditation.
Many request police clearance from candidates who seek to work within the business, and continue to maintain regular screening on employees after reasonable time periods. This helps to protect the company, the employees and the business owners.
If you're a business considering adding police checks to your risk assessment strategy, you might be wondering how much extra time this will take. Time is an important factor for any business, and although you cannot rush the system, you can prepare for the process.
How Long Does a Police Check Take for Australian Businesses?
A main concern when applying for an Australian police check is wondering how long it will take to hear back. To avoid stress, submit a police check application well in advance. Crime Check Australia recommends submitting a check at least 10 days prior to the date you actually need the certificate.
Research finds that 70% of checks in Australia are returned with results within 24 hours, while 30% face delays. Generally a delayed check will take up to 15 business days, but it can take longer depending on the circumstances surrounding the delay.
Some NPC providers may offer a fast track service for businesses. However, this does not guarantee that there won't be any interruptions which may delay the process.
What Causes Delays with a Police Check?
30% of national police checks take longer than 1 business day to process and complete, and there are multiple reasons why. The most likely scenarios to cause delays with a police check are:
If you have a fairly common name. The personal details of applicants are run through Australian policing systems to locate a record. The automated system may struggle to differentiate between your record and records with the same name. This takes longer, and may require a manual search from authorities.
If the information on the national criminal database isn't up to date. Again, this may require manual organisation as authorities chase up information.
If records are incomplete on the system. A police check certificate will never be released without information being finalised first to give an accurate result.
If each police agency has an unprecedented level of work to handle. The more applications, the longer the time to reach yours.
If police jurisdictions take a while to transfer information to and from each other.
Can a Delay be Prevented?
There is no direct way to control the time it takes to receive a national police check. However, you can approach the application process in a way that enables it to run smoothly.
Some simple ways to improve the process time is to follow the instructions to the letter and make sure you don't miss anything out. All personal information must be entered correctly, and all identification documents must be valid.
Whether you submit the application through an ACIC accredited provider or the Australian Federal Police, the waiting time is the same. All parties have the same access to the National Police Checking Service. Submitting multiple applications to different providers will only waste time.
What Does a Police Check Do?
A police check works by screening an individual with their consent to search police history records. This is known as a background check, criminal record check or criminal history check.
Not everybody has a police record, and a police history search will establish this, as well as retrieve information on those that do have one.
A national police check is a certified document regulated by the Australian government. It is used for purposes including:
Pre-employment screening
Repeat criminal record checks on employees
Occupational licensing and registration
Volunteer work
Immigration services
Visas and citizenship
Adoption services
The certificate states any disclosable court outcomes the applicant has, or otherwise confirms that the applicant has no disclosable court outcomes.
Why are Police Checks Essential for Australian Businesses?
Police checks are used frequently for different Australian businesses, and for different reasons. The most important reason of all is to provide a safe and secure workplace where individuals from all backgrounds can work together in harmony.
Businesses have a duty of care to their employees, and a police check helps to eliminate harmful persons from joining the team. On top of this, it aims to prevent criminal activity, damage to business reputation, protect assets, and build an overall better business model.
They are a must for businesses where suitable.
Can Businesses Get a Police Check On Employees?
Employers and businesses can request a national criminal history check on employees. According to the Australian Criminal Intelligence Commission, there are three ways to do this.
Direct Employees to an ACIC Accredited Body or Australian Police Agency
If your business requires a police check on employees for various reasons but on an infrequent basis, employees can be directed to a certified provider to submit the check on their behalf.
Alternatively, a police agency within the state or territory where the employee resides can be contacted directly to obtain the check.
The full list of accredited bodies on the ACIC website shows the organisations certified to submit checks for your employees.
Become an Accredited Body Customer
Another way to obtain checks more frequently on behalf of employees is to become a legal entity customer. To do this, your business or organisation must enter into a legal agreement with an ACIC accredited body.
For more information about this process, visit the website of the Australian Criminal Intelligence Commission.
Apply to Become an Accredited Body
The third option is to become an accredited body with the ACIC, and submit checks yourself on behalf of your employees. This is only suitable for businesses which frequently submit checks. Eligibility requirements suggest a minimum of 500 checks must have been submitted over a period of five years.
Why Might Employees Need a Police Check?
There are several reasons why a business may seek to obtain a national police check for candidates and employees. In many industries, the police check is a legal requirement, particularly for safety concerns.
The process essentially includes a criminal background check on the applicant. It's not uncommon for businesses to want or need this information in order to make informed choices about hiring individuals for various positions. It is a reliable way to conduct pre-employment screening, as well as repeated screening on long-term employees.
Aside from the major safety concerns, many businesses require a police check for occupation related licensing purposes. This could include the use of firearms or driver accreditation for public transport vehicles, among other purposes.
How Can Businesses Make the Process Easy?
If your business could benefit from adding national police checks to its recruitment process, you should aim to implement it as easily as possible. The most straightforward way is to use an accredited body who can carry out the check on behalf of your employees and job applicants.
A police check online is the most convenient option. Employees and potential employees can submit applications from the comfort of their own homes, and receive their certificate electronically via email.
Directing them to providers like Crime Check Australia will ensure they use a legitimate service. Businesses can then rest assured that the certificate produced is reliable.
When Should Businesses Request a Police Check?
Police clearance for recruitment purposes should only be applied to businesses where it is necessary. If it is, the requirement should be stated very early on to prepare candidates for a criminal record check.
The beginning of the recruitment stages is the best time to inform individuals that a police check is an inherent requirement of the job with the business. Giving this information early on will prevent any delays further down the line if a candidate is not prepared to go ahead with a background check.
As the return time is subject to delays in some instances, the sooner the check can be performed, the sooner the candidate can begin work.
A police check should always be relevant to the position, and as a business, you should be transparent about the screening process, and why you need it. This will help individuals to feel at ease when giving their consent to a background check.
Consent must be obtained in every case. It is illegal for any business to view an individual's police record without written permission.
What Rights Do Australian Businesses Have?
An Australian business has the right to ask employees for a police check if it is necessary for the job. In many cases, it is a mandatory requirement and is required by Australian law.
Anti-discrimination policies are in place accross Australia to stop businesses from excluding people based on their police record. While a police check gives employers the chance to make well-informed decisions about who to hire, it is illegal to discriminate against a person because of their record.
A national criminal history check is a document of information, and not a document to be judged. Each employee should be assessed fairly and appropriately.
More information regarding checks for businesses can be found from the Australian Human Rights Commission.
Can Police Check Applications be Tracked?
Whoever submitted the application for a national police check can check its progress online through the accredited bodies website. For instance, Crime Check Australia has an application status page where upon entering the check ID and applicant email address, the status will be shown.
If you are still waiting for the results of a police check, you should allow 15 business days before reaching out to the provider. Some checks may take this long to complete, just remain patient.
Any issues with the application will be handled and you will be notified, as there may be more information required or inaccuracies to clear up.
Can the Police Check Results be Challenged?
Not everybody is completely satisfied once the national police check arrives. You should always check the results, and never assume that there won't be an issue. While uncommon, it is possible to find inaccuracies or wrong information in the document.
In these cases, the problem should be reported straightaway to the NPC provider who performed the check on your behalf. They will then discuss the issue directly with the Australian Criminal Intelligence Commission. This scenario is referred to as raising a dispute.
It's important to note, raising a dispute does not guarantee a different outcome. Your personal situation will be reviewed thoroughly to reach an appropriate conclusion. A dispute takes time, but it is extremely important that any concerns are raised as soon as possible.
Police Checks for Australian Businesses
If your business is not currently legally required to get national police clearance, it can be a great way to streamline the hiring process if you wish to. There are a number of benefits, from security and business protection to building trust and promoting a harmonious work environment.
There are different ways to implement police checks, whether you decide to direct your employees to registered providers, become a legal entity customer of an ACIC accredited body, or opt to register your business as its own accredited body.