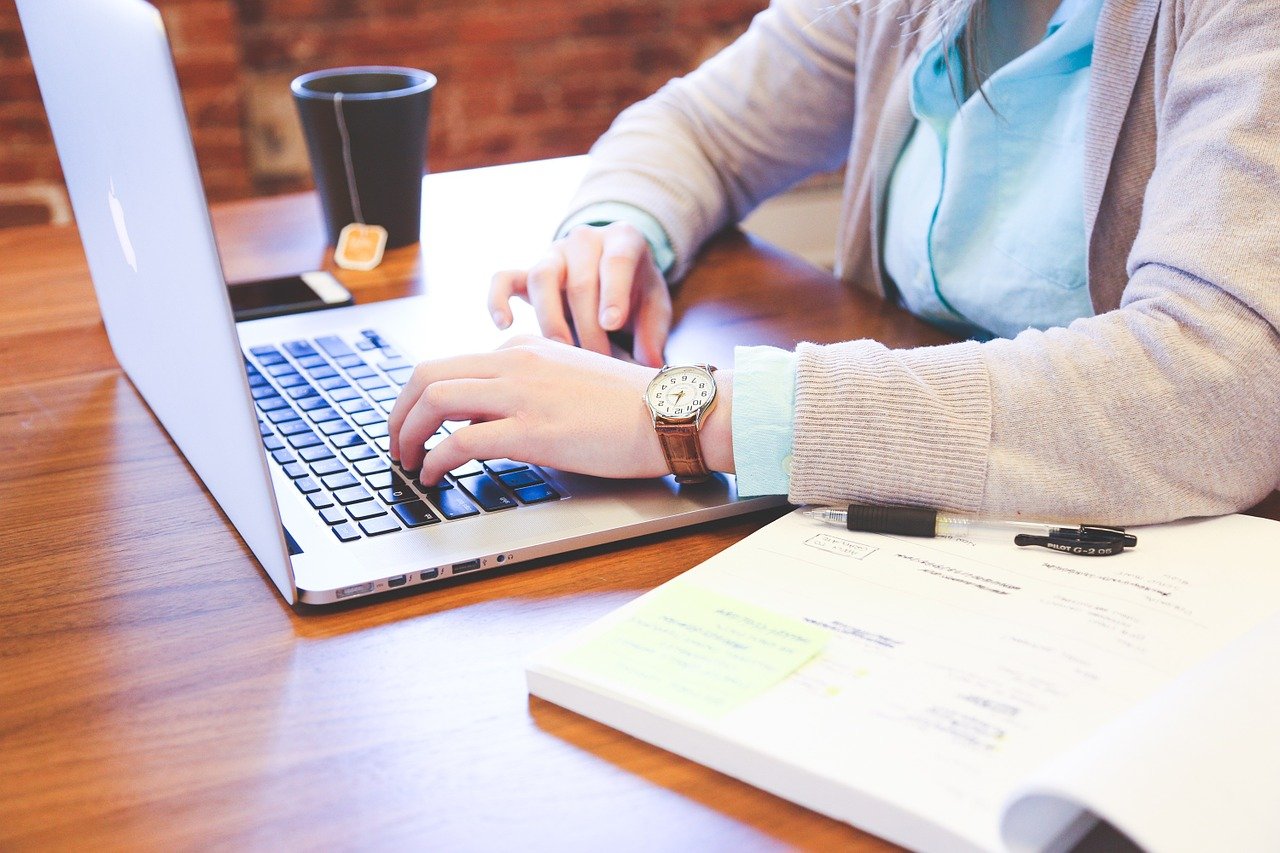 How Long Does It Take To Process A Police Check?
Many people apply for a National Police Check or NPC in Australia. There are many reasons, but typically for employment purposes, visa applications, or licence and registry purposes. It can feel like a lengthy process, so it is important that you submit your application in advance of the time that you need to have the certificate.
A National Police Check, also known as a Nationally Coordinated Criminal History Check, is a disclosure of an individual's criminal history. It is essentially a criminal background check. The check is done by a search on police databases from all states and territories in Australia.
While you can't rush a police check, there are ways to help the application process run more smoothly, and some preventative measures you can take to help avoid delays. To ensure you receive your National Police Check, here is everything you need to know about the process of your National Police Check.
1. How Long Does It Take To Process A Police Check?
On average, 70% of police checks are processed and completed within 1 business day. Often, this can be done within a matter of hours, providing that the applicant has submitted all of the personal information and identification documents needed to complete the process.
The remaining 30% (approximately) of all Australian police checks are subject to delays. This can be due to many reasons, such as a problem with your criminal record check, your police clearance or it may be delayed by the National Police Checking System.
The National Police Checking System takes applications for further review and a more complex check. In these cases, the delay time can be anywhere from 2 to 15 business days. In a rare few cases, it may be even longer.
It is not possible to foresee whether your check will be taken for further review. So, it is best to give yourself enough time to allow for any unexpected delays. We highly recommend that you submit your police check at least 10 days before the date that you require your police check certificate. This way, any issues or unprecedented circumstances can be dealt with in advance.
2. What Is The National Police Checking System?
The National Police Checking System, also known as the National Police Checking Service (NPCS) is a service which is in place to allow people to apply for a police check.
Checks are required usually when applying for jobs, Australian citizenship, taking a position of trust (such as a teacher or any jobs with children) and many other licensing agreements.
The National Police Checking System aims to process your police check as soon as possible, however there are sometimes delays which are out of their control. This can include unexpected higher levels of people applying for police checks, or a larger workload. While they will always aim to complete the application as quickly as possible, there is no guarantee as to how long the process will take.
3. What Might Cause A Delay On My Police Check?
There are a number of reasons why some checks might take longer and cause delays of up to 15 business days. Some common reasons are as follows:
A common name – if the person applying for the police check has a common name, or a name that matches with other people on police databases, this can take the system longer to identify you and to eliminate you as being a person of interest.
Outdated information on policing systems in regards to the applicant, requiring the manual collection and processing of police records.
A problem with police records – the police records being incorrect or incomplete on the system, which means they will need to be examined thoroughly before finalising the police check.
Delays in the transfer of information and records between the different states and different territories of Australia
The workloads of each police agency.
4. What Can I Do To Prevent A Delay?
While the process time is out of your control, there are some preventative measures you can take to help the process run as smoothly as possible. The most important thing you can do to help to prevent a delay in your police check, is to make sure that you include everything that is required for a successful application. This means providing the correct personal information, the correct documents, and double checking expiry dates and any other details on papers.
You should note that all accredited bodies have the same access to the checking system, and have equal procedures to follow. This means that you should not attempt to send multiple checks to different accredited bodies as this will not give you any faster results. This may even waste time.
5. What Personal Information Do I Need To Provide?
You must submit all of the information as required in order to successfully obtain a police check, whether you apply with Police Check Australia, or states including Police Check NSW and Police Check VIC.
If any of the personal information you provide is believed to be incorrect, you will be contacted to discuss those details. Your application will be cancelled if Crime Check Australia is not satisfied with the information given. To ensure you give yourself the best chance of a fast turnaround and a straightforward process, make sure you have included everything required before submitting your police check request.
You must provide the following personal information:
Legal names and any previous names
Date and place of birth
Gender information
Address history for the past 5 years
Email address and telephone number (for contacting you and verifying your identity)
6. What Documents Do I Need To Provide?
There are specific requirements set out by The Australian Criminal Intelligence Commission (ACIC) to obtain an NPC. All accredited bodies are obligated to follow these requirements.
Any person applying for an NPC must submit 4 documents. These are as follows:
One commencement document, such as a passport
One primary document, such as a driver's licence
Two secondary documents such as a Medicare card and a student card
For more detailed information on documents, click here to see the Document Guide.
When applying for a police check online, you will also need to upload a photo of yourself. In the photo, you must clearly show your face, while holding some form of photo ID, as listed above. It is important to make sure your face and the photo ID are clearly visible, as this will be cross checked on the systems, as this helps to both verify and protect your identity from fraud. This is not necessary when applying for your police check in person.
7. What Is The Australian Criminal Intelligence Commission?
The Australian Criminal Intelligence Commission or the ACIC is Australia's national criminal intelligence agency. Working alongside law enforcement agencies, it aims to improve national response to crime in Australia. ACIC regulates the accredited bodies, including Crime Check Australia.
8. What Happens If I Submitted The Wrong Document Or My Document Was Not Accepted?
It is highly important to submit the correct documents. Strict government rules apply that must be followed accurately. Not only will this prevent your application from being rejected or returned, but will save time when processing your NPC, and hopefully lead to your certificate arriving within 1 business day. So, you should be sure to double check all of the details and information on your documents and papers.
If for any reason, your document cannot be accepted, you will be contacted and a discussion will take place on the phone to decide what to do next, and how to move forward with your NPC.
A document can face rejection for several reasons. As stated on the Frequently Asked Questions page, these include the following:
The document is not written in English
The document shows an abbreviation or alternate spelling of your name
The document displays your name or other personal details incorrectly
The document is not an accepted form of ID (for example a private healthcare card)
The document has expired/been cancelled
The document is not of the correct type for a particular category (for example, a bank card cannot be used as a commencement document)
The document could not be verified with the government
9. What Happens After My Application Is Submitted?
After submitting your application, Crime Check Australia will take over from there. From receiving your application, a full evaluation of your check will be done to assess that the information and documents you have provided are correct and consistent. Your data will be inputted to policing systems to confirm that everything is correct.
If Crime Check Australia is happy with the information you have provided, they will then ask for your consent to pass the police check request onto the National Police Checking Service for further checks. The service will then search the police database for Persons of Interest (POI) to check for a match. It will appear here if you have a criminal record or any previous convictions.
If a match is found, the police will inspect Police History Information (PHI) records, and this will define which information will be released in the results of your police check. This will be at the Police agency's discretion, and they will determine which information is released based on several factors, including the specifics of the check, such as the purpose and category. Sometimes a prior conviction will be deemed irrelevant, and will not appear on your certificate.
If your police clearance is successful, the National Police Checking Service will return your check to Crime Check Australia. The information will then be given to you as soon as possible. You will have a National Police Check which shows the results of your check, and more information relating to your certificate.
10. What Happens If I Disagree With My Results?
Upon receiving your national police check, you should check the information carefully. If you find something you think is a problem, or you believe the information regarding your criminal history to be inaccurate or irrelevant, you should get in touch immediately with Crime Check Australia.
Whatever the reason, it should be brought to the attention of CCA straightaway by getting in touch directly. You can contact us and call our phone Monday to Friday between 9am and 5pm AEST.
Crime Check Australia will communicate with the Australian Criminal Intelligence Commission (ACIC) on your behalf. The CCA will also provide assistance to those who are with another police agency, and help to proceed with contacting them.
11. Can I Track The Progress Of My Application?
You can keep an eye on your police check application by visiting our application status page. Click here. Simply insert your check ID and email address, and you will be able to view the status of your application and see how it is progressing.
You can also contact us by filling out the form or sending us an email if you have any further queries about the progress of your application.
For further information regarding a police check, go to the Frequently Asked Questions page.