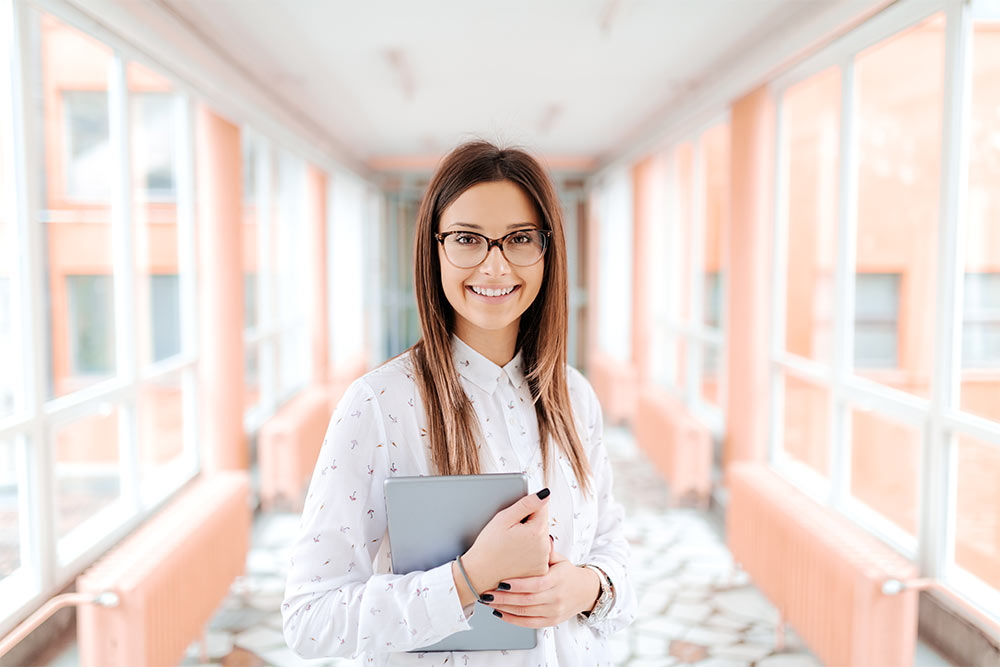 The Importance of Background Screening For Teachers
An Australian police check is used for many jobs as part of the hiring process,  but some professions require more thorough screening than others. The education sector in Australia makes criminal background checks on teachers mandatory. Anybody who oversees children must be of good character and trusted to operate a safe working environment for students.
Education is a top priority in Australia, and teaching is a large profession. Graduates go into all fields of teaching, from primary and secondary school teaching, to music, sports and coaching.
As teachers are in a position of trust, conducting background checks is essential. Professional standards are high, and both children and adults have the right to be taught by vetted, qualified professionals in a safe learning space.
What Is Background Screening?
Background screening is the process of verifying a person's identity, their credentials, education history, and criminal record. Screening is usually performed through a number of checks, including an Australian police check and Working with Children Check.
Background screening is also known as a background check or criminal record check. This type of check is very common in Australia. It is an opportunity to view the history of an individual, including their employment and education history, criminal record and various other details to confirm that they are who they say they are, and that the information they have provided to employers is correct.
It is used for several purposes, including employment, licensing, registration purposes and more. Background screening for teachers is mandatory, especially for those who work or seek to work with children.
Why Is Background Screening For Teachers Important?
Teachers are in a position of trust. They are in contact with students on a daily basis, and establish a good rapport with them. Background screening ensures safe environments for students to learn, for various age groups. Obtaining a background check for anybody applying for teaching roles will disclose important sensitive information about their criminal history.
This is particularly important if the position involves working with children. Australia takes the security of children very seriously, and the government has laws in place to keep security tight. Background checks on people applying for teaching positions helps to safeguard children.
The check will reveal any previous offences involving children, such as abuse or neglect. By acquiring this sensitive information, children are kept safe from individuals who could be a danger to them.
Screening teachers also verifies their teaching credentials. There is a certain criteria to be met to be able to teach, with most requiring the relevant educational background. This includes a bachelor's degree or higher, workplace experience and personal skills that allow them to successfully teach.
What Requirements Are Needed For Teachers?
Teachers play an important role in society, and must be qualified and vetted to teach in learning settings. Meeting the requirements is essential to becoming a teacher in Australia.
A National Police Check is a requirement for teachers in Australia. This involves a criminal history check by police authorities to find important information about individuals applying for teaching jobs. If teaching children or working in roles which directly encounter children, a Working with Children Check must be obtained. This is a separate type of check, and in most cases, both are required for teachers.
There are educational requirements, with most requiring a bachelor's degree or higher, and experience working in the presence of trained teachers. Certain skills are important for teachers, and these are usually assessed face to face at the interview stage. Skills include an ability to build a rapport with pupils, strong communication skills and organisation skills, among others.
In some cases, an English Language test may be required. This usually applies to candidates from overseas and Australian visa holders.
Education Sector In Australia
The education sector in Australia is well maintained and is of great importance. Educational systems operate for all ages and purposes, from early learning to higher education in universities and colleges. The individuals hired to teach in this field are prone to various regulations and vetting.
A criteria must be met to begin working as a teacher, no matter the age group or field of teaching. Educational requirements are a must, and the individual must be fully trained and qualified for the specific area to ensure a high quality of learning for students.
Checks are used to ensure the identity of the teacher, their background and police history, and to ensure the individual meets the safety requirements to be able to work in a learning environment.
Depending on the nature of any previous crimes, some people with a criminal record may not be able to work as a teacher in Australia.
Teachers Registration
Most education-related professions in Australia require the individual to register with an official body for teachers. Each state has its own regulations and its own regulatory body, whether an institute or a Teachers Registration Board.
To register, the process requires a National Police Check and a Working With Children Check. Teacher registration can only be obtained following successful police clearance.
Working With Children Checks
The Working with Children Check (WWCC) is required for anybody who works or seeks to work with children, both in paid and volunteer positions. The WWCC is a mandatory requirement for teachers working with children in Australia, and the check is ongoing.
The Working with Children Check is a more thorough screening of an individual. This type of check will disclose all offences, even those which are spent. This ensures that nothing is missed, as the vetting of every teacher is a priority.
It will also include charges without conviction, disciplinary records and any other misconduct found on police records. This screening keeps minors safe from potential predators or abusers.
Is A Working With Children Check Valid In All States And Territories?
A National Police Check is transferable between all states and territories in Australia. However, a Working with Children Check is only valid in the state it is issued.
Each state has its own regulations, and a new Working with Children Check should be obtained for a new teaching job in a different state.
What Information Does A Police Check Show For Teachers?
If you do not have any past convictions or offences on your record, the result of a national police check will read No Disclosable Court Outcomes. A clean police record will allow you more freedom in applying for different roles within the education sector.
If you do have a police record, the certificate will show details of any Disclosable Court Outcomes such as:
Convictions
Charges
Traffic offences
Sentences
Spent convictions
While spent convictions do not usually show on a police check, for teaching employment, all spent offences will usually be disclosed. The spent convictions scheme applies to older offences which have met certain conditions. It is common for all spent convictions to be disclosed on a police check for people working with children, the elderly, or in positions of trust.
Areas of Teaching
The education sector in Australia has various job roles. Teachers are needed for all age groups, and job titles can include the following:
Early childhood education teachers
Primary school teachers
Secondary school teachers
University and college lecturers
University professors
School principals
Special education teachers
Teaching assistant/teacher aide
Vocational education teachers
Teaching professions are not just in educational settings. There are many professions which hire teachers for other areas of learning, and they may require different checks. Some examples include:
Fitness instructors
Music teachers
Sports teachers/coaches
Instructors for various sports such as swimming and tennis
Workplace trainers who teach skills to people while on the job
How Do I Get Background Screening?
If you want to begin working as a teacher, you will need to obtain a National Police Check, and any other check that is requested for the position.
Teaching professions require registration with an accredited body. This is applied for through the state or territory that you are in, and is subject to obtaining police clearance from a National Police Check and a Working With Children Check, if applicable.
A police check can be obtained from the local police authority, or from an accredited body if applying for a police check online. Crime Check Australia is an ACIC accredited body, and is qualified to perform police checks on behalf of the applicant.
What Does Background Screening Entail?
Police clearance is obtained from a search of the Australian police database using the applicant's personal information. The information is matched for persons of interest on police files to determine whether there are any Disclosable Court Outcomes. The results are released on a national police check.
A police check online is an easy process, but you need to have the right documents. The check requires personal information, 4 identity documents, and a selfie.
The personal information you must provide is the following:
All names
Date and place of birth
Residential address history for the previous 5 years
What If My Background Screening Is Unsuccessful?
Having a criminal record will not necessarily dismiss you from working as a teacher. However, this varies greatly and is highly dependent on the nature of the offence.
Not every teacher has a completely clean record. Some prior offences may not hold any relevance to the role, for example, a traffic offence. If you do fail national police clearance, you may need to have further screening to assess your eligibility in order to still be considered for the job.
There are some offences which prevent individuals from teaching altogether, regardless of how long ago the crime was committed. Some examples include child abuse and sexually related offences.
Australian law is strict when it comes to safety and education. Background screening is compulsory and a criminal record could prevent you from working in a teaching position.
If you are unsure whether your police history will affect your eligibility for teaching, you can contact the local police authority and request more information.
How Long Is A Police Check Valid For Teachers?
An Australian police check is valid up to the date that it is issued. Any offences or charges which occur after the certificate has been released will not be included. For this reason, a National Police Check should be applied for when applying for a new teaching job.
Teachers are subject to ongoing screening. Each state and territory has different regulations, but usually the employer or institution must decide how often an updated check is required from teachers.
The Importance of Background Screening For Teachers
As education is such an important sector across the world, background screening for teachers is a vital precaution to protect those in their care, particularly where children and vulnerable people are involved.
As well as safety purposes, screening validates educational background and credentials, ensuring the best level of teaching is given to students.
All teachers must obtain the relevant checks before working in any educational setting, and updated checks should be regularly obtained to keep pupils as safe as possible.