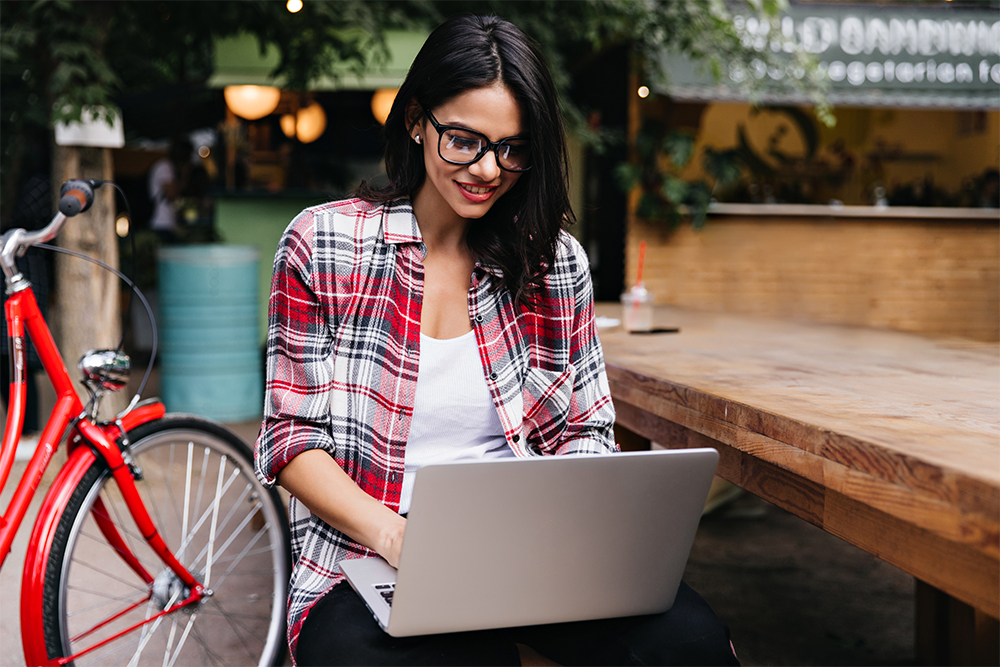 Top 7 Tips for Choosing a Police Check Provider
There's a good chance you'll be asked to provide a national police check to an employer at some point during your career. It's a relatively common request in Australia, so much so that the National Police Checking Service processes more than five million checks each year! That works out at around 7,000 each day.
So, when you're asked to apply for one, it's best to be prepared. There are plenty of options available to you so it's important to pick a police check provider that is well suited to your individual needs. However, that might be easier said than done.
With a whole range of providers for you to choose from, you might feel at a loss over how to narrow things down. So, to make life that little bit less complicated, we've rounded up everything you need to know, from when you might need a police check to the seven things you'll need to do to pick the perfect provider for your criminal background check.
Why Might I Need a Police Check?
Usually, if you need to provide a police check as part of your job role, you will be asked to do so at some point during the application process. It may even be a condition of the position listed in the advertisement. In addition, to work with some organisations or in certain sectors, you might have to provide police checks regularly, perhaps annually.
So, if you want to work in industries such as healthcare, education, and financial services, you should expect to have to apply for police checks. These are all areas in which an employee would have to work with vulnerable people, young people, or valuable assets. As such, there can be no record of criminal wrongdoing that would compromise your ability to do that role.
The Importance of Finding the Perfect Police Check Provider
When you're asked to provide a police check in Australia, it's not as simple as picking any old provider and hoping the service they offer will be sufficient. There are certain things you'll need to think about, including the legitimacy of each provider, the turnaround time of the police checking process, and how easy it is to apply in the first place.
Remember that applying for a police check is no small thing because it will help employers to determine whether you're right for the job you want to do. So, opt for a service that is user-friendly, efficient, and legally compliant.
How to Choose the Perfect Police Check Provider
There's a lot to keep in mind during your hunt for the right police check provider. To help you on your way, we've picked out seven key things you'll need to think about when you're making your final decision. Check them out to take the stress out of applying for your national police check and waiting for it to arrive.
1.   What Type of Police Check Do You Need?
Before you do anything else, you need to be certain that you're applying for the right police check. While the most common type of check is the national police check, there are a couple of others you should know about, too. Often, these other checks are used for different purposes, so you need to be careful and choose the correct check for your needs.
For starters, a national police check is a check of a person's criminal history based on their name and other personal details. Sometimes also referred to as a "name check," this is the check you will most likely have to provide when asked by an employer. It's also Australia-wide, so the same providers can be used for police checks in South Australia as those in the West.
There are also fingerprint checks, which entail a criminal history check based on a person's name and fingerprints. Unlike national police checks, you cannot apply for them through a third-party provider; the resulting certificate has to come directly from the local police authority.
And, finally, there are name checks with Australian Security Intelligence Organisation (ASIO) assessments. Required for people who currently or want to work for companies that are licenced to access security-sensitive Ammonium Nitrate, this check helps to determine if a person has a history of politically motivated violence.
2.   Research Each Provider
Chances are, you'll need to provide a standard police check. Once that's been sorted, you can start doing some research into the different providers. While you might think you should leave the background check to the professionals, it's recommended that you do some digging of your own to ensure the whole police check online application process goes as smoothly as possible.
To start with, have a look at each prospective service's website to see what they offer and read their FAQs to ensure they know what they're talking about. It's also worth scoping out their social media accounts, if they have any, and reading their blog posts.
Ultimately, it's up to you to figure out how trustworthy each service is, how long they've been in operation, and whether they can offer you exactly what you need. Other points to look out for in the research phase will be covered in the following tips.
3.   Prioritise Easy Application
Ease of application is pretty crucial. For one thing, long-winded and convoluted application processes take valuable time out of your day. For another, the accessibility of the platform you use could be a good indication of how reliable the service will be as a whole.
So, have a nosey at the application portals of potential criminal record check providers. If it isn't clear what you have to do, what documents you'll need, or how long the process might take overall, then it's probably worth looking elsewhere. Here are some of the main things to look out for on the application page.
What Are the Steps?
The steps to complete a criminal record check should be fairly clear and simple, especially if you're applying for a standard background or "name" check. Generally speaking, there should be about five steps, including:
Providing your full name, contact details, and information regarding the purpose of your police check.
Paying the fees through a secure online portal.
Providing additional information such as date of birth and address history.
Uploading scans or photos of four types of identifying documentation as well as a selfie holding one form of photo ID.
Providing consent and submitting the application.
Always remember, whether you're applying for a police check in Victoria or a fingerprint check in Darwin, that you should never trust a provider that does not ask for your consent before submission. It is, after all, a legal requirement.
How Do You Pay?
The payment platform should also be a consideration. Look out for a service provider that clearly states what payment methods are acceptable and puts assurances in place that your credit card information will be safe. Those that use SSL encryption and are PCI compliant are ideal.
4.   Look Into Turnaround Time
If you've been asked to apply for a police check, chances are receiving your certificate will be a time-sensitive matter. Say, for example, that an employer needs to see your national police check before they can progress your job application. If it takes too long to arrive, you might miss out on the opportunity.
Some providers can return your proof of police clearance in just one working day, although it often takes just hours for most police checks to be processed. However, please be aware that even the fastest services can't guarantee a fast turnaround every single time.
Around a third of all police checks in Australia are randomly selected for further review by the National Police Checking System. In this case, it could take anywhere between two and 15 days for an applicant to receive their certificate. So, it's recommended that you always submit your application ahead of time.
5.   Read the Reviews
Online, it's all too easy for services to put up a promising front and not deliver. To avoid opting for a provider that isn't exactly as it appears, read the reviews. The reviews could be specific to police checks in West Australia, for example, or they might be more general. Either way, look out for red flags.
In doing so, you can spot inconsistencies between what was pledged on the website and users' experience of the service. Say a provider you're considering says they always turn checks around within a day. If every single review suggests the exact opposite, you won't be so quick to pick them.
Alternatively, you could come across glowing reviews that confirm everything the website stated and more! In any case, it's worth doing some recon to help you make your decision.
6.   Make Sure They're Accredited
Whichever service you choose, it is imperative that you double-check they're accredited before providing them with any of your personal information or credit card details. Only providers that have been certified by the Australian Criminal Intelligence Commission (ACIC) can process police checks.
Click here to see all accredited organisations on the ACIC website. On the site, you will find dropdown lists that contain different categories of accredited bodies. These include:
Accredited bodies that are authorised to offer a service to other organisations.
Accredited bodies that are authorised to undertake checking processes for personnel or members of the community.
Accredited bodies that are authorised to provide checks for applicants wanting to work with children or vulnerable people.
However, the only categories you'll need to check out are the ones marked "accredited bodies authorised to offer a service directly to members of the public" and "accredited bodies authorised to offer a service directly to members of the public and other organisations."
7.   Reach Out With Any Questions
Finally, if you want to be certain that the service you have your eye on is right for you, get in touch. The best crime check providers tend to be transparent and happy to help with any questions you might have. Here at Crime Check Australia, for example, we want our customers to feel confident and comfortable every step of the way.
So, we make it easy for applicants to reach out through our online contact form. It's also possible to reach us by phone or email, and you can even send a letter via post to our Sydney or Melbourne offices.
We also recognise that a lot of queries are usually related to the status of an application. That's why we have an accessible portal where users can check their application status, allowing them to track its progress from the moment they send it off to the time their certificate arrives in their inbox. All they need is their check ID and email address.
Which Police Check Provider Is Right for Me?
There's a lot to consider when it comes to applying for a police check. But, by taking all of our top tips into account, you stand the best possible chance of finding the perfect provider for your needs.
If you need any more information on choosing a police check provider, you can contact us. Our support staff are always standing by and happy to help with any inquiries.