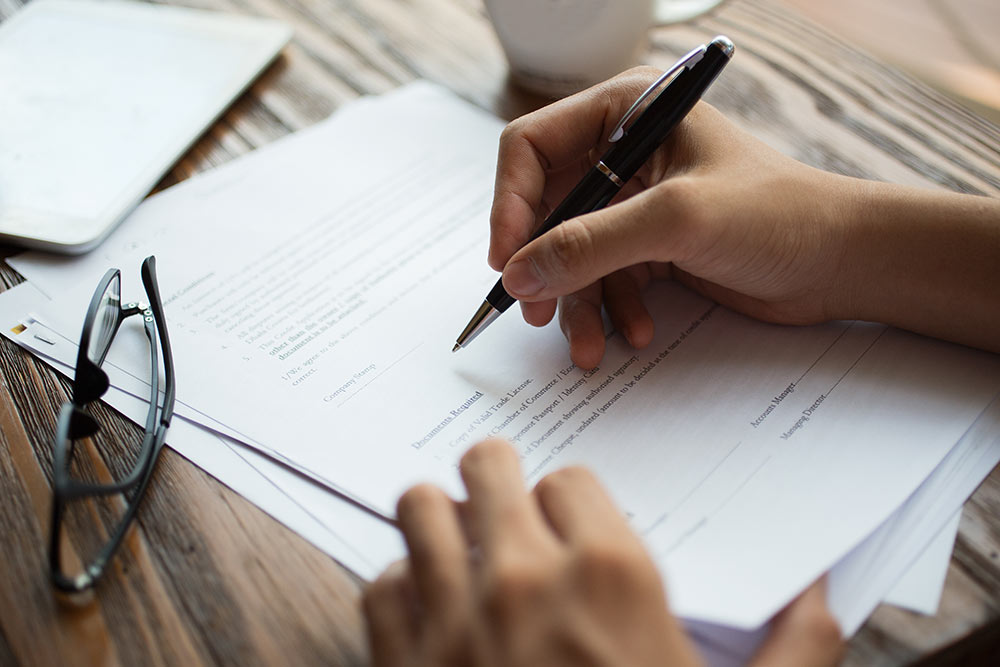 Volunteer Police Checks: Everything You Need to Know
In Australia, there are lots of services which operate on a not-for-profit basis. Most of the people working for these services give their time voluntarily without a wage. The objective of such organisations is to support communities and to raise money for various causes and charities.
Police checks are used very often to screen employees before starting a job. Individuals who volunteer for non-paid roles are required to have police clearance granted before joining the workplace, just as those applying for paid roles do.
Often, the accepted volunteers work in roles which support vulnerable persons or have some form of access to the public. There are numerous volunteer programmes in Australia that bring together people from across the continent and internationally to join in with the work.
What is a Volunteer Police Check?
A volunteer police check is the background screening of people who seek voluntary work. individuals choose to volunteer for many reasons, such as giving back to the local community, supporting others in need and generally bringing a little joy to people's lives.
The nationally coordinated criminal history check is a safety strategy for vetting individuals to make sure only those of good character are granted access to organisations.
Does a Volunteer Police Check Differ From An Employee Police Check?
A national police check is used for lots of purposes, including recruitment for paid and non-paid jobs. When selecting the type of check needed, the applicant must choose between an employment check and a volunteer check. The main difference is the pricing, as volunteer checks are always at a discounted rate.
Whatever the check type, a criminal history check is carried out to gather results for a national police check. The document has information about the individual and whether they have any disclosable court outcomes i.e. convictions and/or pending charges. If there are no convictions or pending charges to be released, the document will say that there are no disclosable court outcomes.
As the procedure and objective are essentially the same, there is little difference between a volunteer check and an employee one. The important thing is that authorities return results which are relevant to the particulars of the job role.
Who Needs a Volunteer Police Check?
Police screening for volunteers is essential for any person seeking to work in a voluntary role where the organisation asks for a background check. This is especially likely in organisations which work with vulnerable populations including children, the elderly and disabled people. Other voluntary work which involves the person acquiring a position of trust or handling sensitive information will also warrant screening as a necessity.
Voluntary positions will generally state in the job advertisement that clearance is a requisite.
Types of volunteer work that may require a screening include:
Aged care
Child care
Teaching
Public health
Driving duties
Financial duties
How To Obtain Volunteer Police Checks
The volunteer check is accessible to anybody that requires it. As with the police check for employment, it can be obtained with a police check online or through manual paperwork.
To get an online police check, individuals can apply through accredited bodies who submit the application on their behalf. The person can apply digitally from anywhere with internet access, but it is recommended to use trusted computers as personal information is required for the application. Applying from a public computer could put your information at risk of identity theft.
Accredited bodies are services which are authorized by the Australian Criminal Intelligence Commission (ACIC). A full list of providers can be found on their website.
To get a police check using physical methods, individuals can attend their local police station and speak with authorities face to face while completing forms by hand. This option usually takes longer, and the certificate will arrive in the post.
Is a Police Check Free For Volunteers?
Despite a person receiving no wage while working in these roles, police checks for volunteers are not free. However, the fee is discounted in all Australian states and territories.
Sometimes there are situations where a person does not have to pay for a volunteer check. There are some states where non-profit bodies may access free police checks for volunteers if a certain criteria is met. This is government pending, and usually only applies in organisations where the volunteer has access to vulnerable members of the community.
There are other occasions where the organisation itself might pay the fees on behalf of the volunteer. This should be made clear during the application process where it is established that a police check is a requirement of the position.
Prices vary between accredited bodies and police authorities. Crime Check Australia is eligible to make a police check online for individuals. The prices are:
Volunteer check: $69
Employment check: $99
How Long Are Police Checks Valid For Volunteers?
An Australia police check regardless of the purpose is valid from the day and time it is issued. It has no official expiry date, but organisers and employers must decide how long the check is suitable for use in their organisation.
As a police check is a point in time check, if any offences were to occur later they will not be included in the certificate, and therefore will deem the document inaccurate. Updated versions should be regularly obtained by requesting new police checks to ensure maintained accuracy.
Most organisations request that a new volunteer obtain a fresh check if the current document is dated more than 3 months ago. However, each organisation varies and follows its own personal risk assessment plan for new and existing volunteers.
If volunteers switch roles or duties within the organisation, another police check should be accessed to check their suitability, even if the volunteer has worked there for a long time.
What Will a Volunteer Police Check Disclose?
As with police checks for employment, a national police check will disclose whether the volunteer has disclosable court outcomes or no disclosable court outcomes. The background check assesses the individual's criminal record to find the results.
Prior convictions and charges which are pending will be included. The Australian spent convictions scheme is applied according to state legislation, and this may leave some older, less serious convictions out. However, even spent convictions may be released for specific voluntary work.
Disclosable court outcomes could include:
Sexually related offences
Convictions for assault
Convictions for fraud
Traffic violations
Pending charges and many more
Why Do Volunteers Need a Police Check?
It may seem like an unnecessary task to screen individuals who are simply devoting their time to helping others. However, volunteers come into contact with a wide range of people, often including the most vulnerable groups in society. The fact that the individual is unpaid, does not make their job any less important or lower the level of risk.
Nonprofits need knowledge about workers just as much businesses making a profit do. The people running the organisation only want to let trustworthy individuals become involved with their work, and keep all other associated parties safe. Police checks are a safety tool for the following reasons:
To confirm the identity of the volunteer to avoid fraudsters, identity thieves and other criminals operating under a false name
To understand a person's background
To find the most appropriate and best suited volunteers
To protect the vulnerable populations
To limit the risk of violence and sexual offences
To limit the risk of criminal activity
To limit the risk of exploitation to the organisation, its members and the community
Other reasons for volunteer checks include:
To comply with Australian laws which make police checks mandatory in some organisations
To comply with the criteria outlined by Australian government for funding purposes
Liability protection
Asset protection
Can The Same Volunteer Police Check Be Used Multiple Times?
Generally speaking, the same police check cannot and should not be used multiple times. A new check should be received for each individual organisation to ensure it satisfies the requirements of the role. Every organisation should request an updated police check from new volunteers, and most will not accept a national police check issued more than 3 months ago.
Every Police Check Australia must be tailored to meet its purpose. For example, a police check for volunteering to organise paperwork for a small business would require a different risk assessment to a voluntary role assisting in the care of children.
Police checks are also non-transferable between positions within the same organisation. The relevant disclosure of a criminal record check must be applied.
What About International Volunteers?
Australia has many volunteer programmes which attract volunteers globally. Individuals are likely to require police clearance from their own country beforehand, as Australian checks only have access to information held by the Australian authorities.
International volunteers might be subject to further screening before securing work in Australian organisations.
Are Volunteer Police Checks The Same in All States and Territories?
Legislation for volunteer police checks across Australia does differ slightly. In some places a police check is a legal requirement for all volunteers, in others, the requirement is only mandatory for certain work or simply encouraged rather than enforced by law.
Volunteer Police Checks New South Wales (NSW)
Volunteer checks are mandatory in NSW where the person is working in aged care.
Volunteer Police Checks Queensland (QLD)
In Queensland, every volunteer must get a volunteer police check and a Working with Children Check if work involves access to children.
Volunteer Police Checks Northern Territory (NT)
In the Northern Territory, criminal background checks are required for all sensitive roles.
Volunteer Police Checks Western Australia (WA)
Police checks are compulsory for voluntary work in the aged care sector in Western Australia.
Volunteer Police Checks South Australia (SA)
In South Australia, national criminal history checks are mandatory for all voluntary work with children and the elderly.
Volunteer Police Checks Victoria (VIC)
In Victoria, a national criminal history check is obligatory for volunteer work. A Working with Children Check is another obligatory requirement for volunteer work with children.
Volunteer Police Checks Australian Capital Territory (ACT)
In the ACT, volunteers are not required by law to obtain a national police check. However, most organisations will request a police check to maintain safety standards, and a Working with Vulnerable People registration (WWVP) is mandatory if volunteering with vulnerable populations.
Volunteer Police Checks Tasmania (TAS)
In Tasmania, police checks are not legally required but they are requested by many organisations regardless.
Volunteer Police Checks: Everything You Need to Know
Overall, a national police clearance for volunteers is a measure taken by non-profit organisations and in some cases outlined by law, to protect from exploitation to the organisation itself and the people who use its services. Without the selfless work of volunteers, many organisations would fail to operate and society would lose the benefits from the dedicated work that serves to improve lives and better communities.
A national police check helps organisers to find the best characters for the job and keep operations running positively and efficiently.