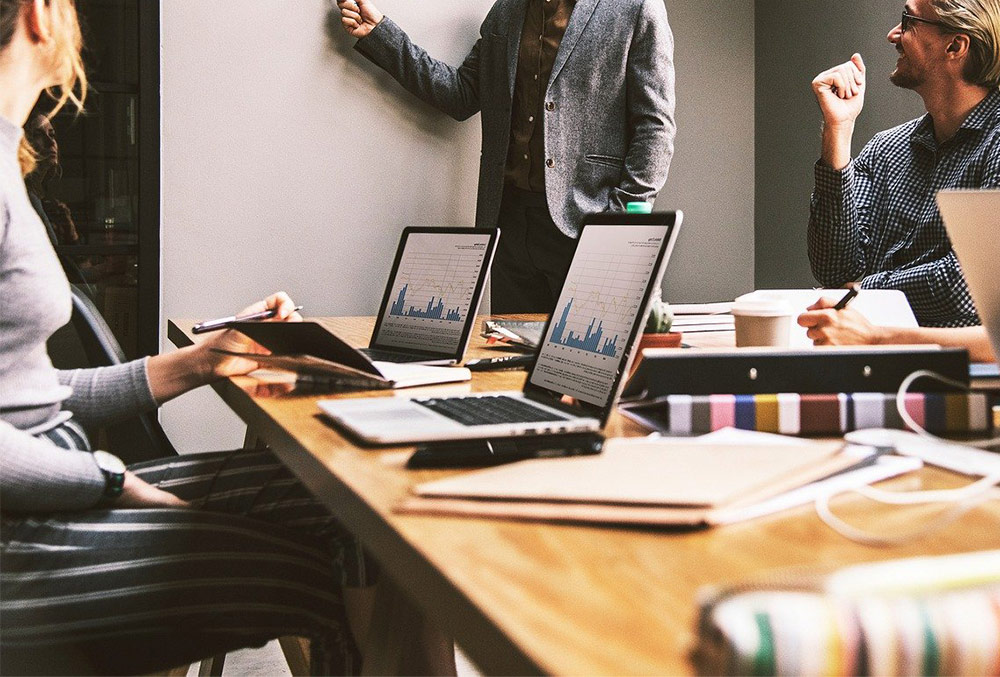 How Long are NPCs valid for?
A lot of the things we apply for nowadays often require National Police Checks, from jobs to licenses. Activities that have sensitive roles, such as caring for children or working in security will require a valid Police Check so that not only your employer feels comfortable hiring you, but the people you work with and around will feel comfortable too.
Starting a National Police Check has become incredibly easy over the years, especially when it can be done online through simple steps. Applicants who complete their application will receive their National Police Check (Or National Criminal History Check Certificate) usually within 1 business day, though around 30% of police checks may be delayed for further review by the National Police Checking System.
The Criminal Background Check will remain valid until you apply for an updated check, but not all police checks will be accepted by employers; if your police check is older than they'd like, they may request a new one be applied for.
General Validity of a Police Check.
National Police Checks themselves don't have an official expiry date, however an organisation can choose how old a National Police Check must be in order to be valid. Most organisations and employers will not accept a National Police Check if it is older than 3 months, though some may extend their validity period to 6 months depending on the job role or activity.
Applicants are usually advised to apply for new Police Checks when applying for a job role as this will reflect on the organisation's policies rather than the validity and expiry date of your Police check.
Do I Only Need One Police Check?
You may need more than one police check over time. Police checks are an updated record of an individual's criminal records up to the point of issue, therefore a person's most recent convictions will not show up on a National Police Clearance if they have already received their check. This is one of the many reasons why an organisation may request a more recent National Police Check, as they may have a strict hiring process for a sensitive role (childcare, for example).
At times when you are granted a license or have been employed, you may still be asked to provide an updated Police Check over a certain time period to confirm that you have not been convicted of any crimes during this time. As such, you will likely have to apply for an updated National Police Check to confirm your history.
Should I Get My National Police Check Renewed?
If your Criminal Background Check is older than 3 months and you are applying for a sensitive role or license then your organisation may require you to renew your Criminal Record Check depending on their application policies.
If your police check has been rejected based on the age of your National Police Check, you can apply for a police check online through Crime Check Australia; simply click here to begin your application and feel free to contact us if you have any questions about your application. Check our FAQ page to see if we've already answered your question to save time on your application!
How Often Do I Need to Have a Police Check?
At the time of writing, you are legally required to undertake a police check every three years if you wish to volunteer in a Commonwealth Government supported or funded aged care program or facility.
However, it will be up to the decision of the organisation you are applying to whether you require an updated Police Check. Though police checks have no set period of validity, many organisations will have their own internal policies on the age of accepted police checks. This is usually a period of 3 months but some may extend this depending on the nature of the application.
Where Is My Police Check Valid?
The National Police Check is a nationwide official certificate that maintains validity across the different states and territories of Australia. National Police Checks may also be referred to as:
Nationally Coordinated Criminal History Certificate (NCCHC)
Some states and territories may call it a different name, however the information provided is the same regardless. Crime Check Australia provides National Police Checks which are valid in the following states:
Please be aware that some organisations may only accept certificates issued by their own preferred provider or the Australian Federal Police. Check with your employer if they have a preferred option, otherwise they will accept a National Police Check from a government accredited provider such as Crime Check Australia.
How Long Is the Police Check Process?
When you apply for your National Police Check through Crime Check Australia, this application usually takes up to 1 business day for around 70% of applicants but sometimes only takes a matter of hours.
However, approximately 30% of applicants may be delayed for further review by the National Police Checking system, and can usually take up to 2 – 15 business days. This process may take longer depending on your history, but these are exceptional cases.
It's recommended that you place your online order up to 10 days in advance of when you will require your Police Check Certificate, as it is not possible to predict whether your check will be selected for further review. This process is out of the control of Crime Check Australia.
Is an Online Police Check Valid?
Yes, processing your National Police Check online is a valid way of obtaining your National Police Check. There are multiple benefits to applying online for your Police Check rather than ordering it manually at a police station or post office, including speed, time saving, convenience, support, and your own digital copy.
Ordering your Police Clearance online means that you can organise your personal documents in your own time for your application, and go at a pace that suits you. Crime Check Australia have streamlined this service for your convenience so the online form now only takes 5 minutes to complete.
While a manual order for a Police Check can take time to be processed and delivered, an online police check through Crime Check Australia can deliver your results digitally within 1 business day, with some applicants receiving their results within a few hours.
Applying online also means you have access to a customer support team who can help you with any issues you confront during the process. Whether it's your first time ordering a police check, or your first time ordering one online, Crime Check Australia have a great support team to help you through the process. Contact us if you require any assistance.
Finally, a Police Check Online means that you will have a digital copy sent to you rather than a physical one, so you can easily email this copy for your applications. If you require a physical copy but don't own a printer, you can easily print off your Police Check at a local library.
What Other Names Is A National Police Check Known By?
There are a number of different names that a National Police Check may be referred to by. Some examples include:
It is crucial that you familiarise yourself with these names as many different companies, organisations, agencies, and government departments may use any of these to refer to a National Police Check. The name of a state or territory may also be specified in the name such as the following:
Police check NSW
NSW Criminal Record Check
NSW Police Clearance,
Criminal Background Check in NSW
Police Check VIC
Victorian Police Check
Police Clearance Certificate in Victoria
VIC Police Clearance
The Police Checks undergone through Crime Check Australia are valid across all states and territories of Australia, so whether your ordered check is under a specific title like those above, our online service can still help you order yours no matter where you reside.
Do I Need A Police Check or Police Clearance?
The two main types of Police Clearance and Checks available are Employment and Volunteer checks.
Employment Police Checks are specifically designed for those wishing to engage in paid work. An employer may request this if the role in question includes working with children or sensitive materials.
Volunteer Police Clearance is designed for those wishing to volunteer with charities and non profit organisations. This type of police clearance is limited in scope, so unless you intend to become a volunteer only, it's most likely that you will be asked for an employment police check.
Ordering the correct type of check/clearance is crucial; failure to do so may mean you are unable to proceed with your job etc, receive a certain visa or citizenship status, or proceed with adoption and/or fostering applications.
What Offences Do and Don't Show On A Police Check?
Applying for a Criminal Record Check means that all your past convictions within all states and territories of Australia will show up on the police check. Depending on the state legislations guiding criminal records, a police check can return with the following outcomes:
Disclosable Court Outcome: The individual has offence(s) that are considered releasable by the state, displayed in detail.
No-Disclosable Court Outcome: This individual has no offences to be disclosed on the certificate.
Offences which can come up in a Police Check Certificate can include:
Sexually related offences
Traffic charges for which an individual is convicted
Sentences and convictions
Pending court charges
Offences that are considered either irrelevant or not serious are not displayed on the Police Check, and can include:
Findings of non-guilt
Offences outside the jurisdiction of Australian police agencies and courts
Convictions outside of the country
Diversion programs
Something to be considered is that the information will only be stated on your criminal history if it falls within the guidelines outlined in the Spent Convictions Scheme. This Scheme means that information about your conviction(s) will be omitted if one of the following is true:
You were an adult when you were convicted and a period of 10 years has already passed since your conviction, during which time you did not re-offend.
You were a minor when you were convicted and a period of 5 years has already passed since your conviction, during which time you did not re-offend.
How Do I Contact CCA For Further Help?
If you still have further questions regarding the validity of your Police check, feel free to check our extensive FAQ section, or contact us with a specific question if you can't see yours answered.
We have a contact form available for easy contact with our customer support team, or you can email us at info@crimecheckaustralia.com.au.
Our customer support team is on hand to help you with your queries so don't hesitate to send us your questions!