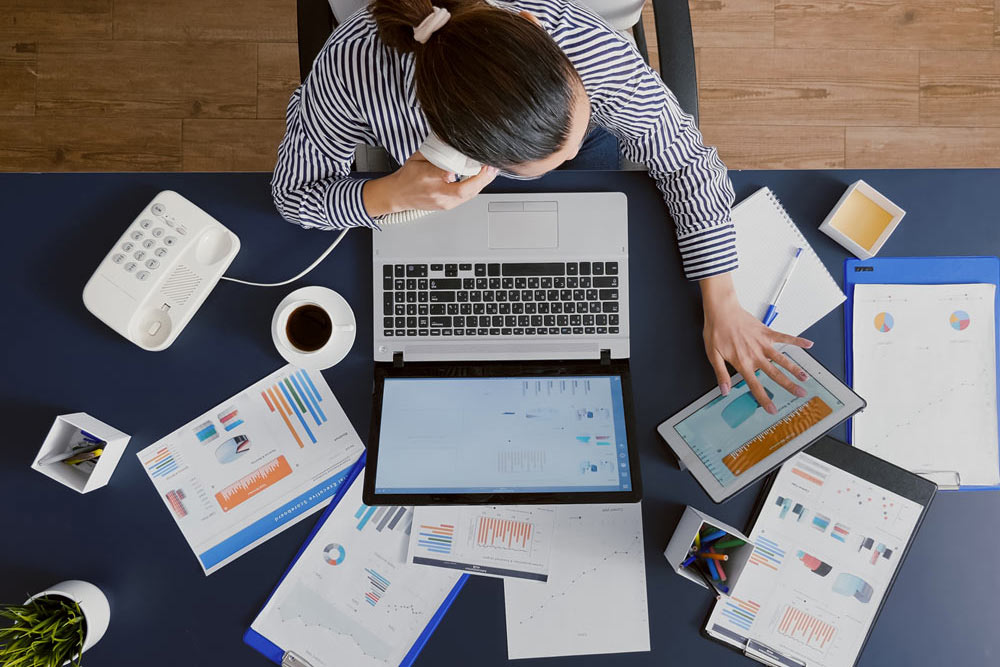 How to Do Gig Economy Police Checks in Australia
The gig economy is growing faster than ever, and the rise of tech companies like Uber and Doordash has been extremely disruptive for a wide range of industries. What gig economy companies do is utilise independent contractors and freelancers rather than employees that are hired full-time.
It's a unique business model that results in consumers having more efficient and wallet-friendly services. At Crime Check Australia, we manage and process Police Checks that can be used when signing up as a contractor for gig economy companies. In such a fast-paced employment field, you need to keep up.
That's why our Police Checks are quick to apply for and we get the results to you as quickly as possible.
If you're planning to join the gig economy and register as a freelancer with Menulog, Deliveroo, or Uber, your Police Check is a vital requirement.
The Gig Economy and Police Checks
We have made the process of getting your Police Check certificate to you as convenient and as fast as possible. That makes it much easier to get the necessary documentation you need to sign up as an independent contractor for gig economy companies.
In most cases, you will get your certificate sent to you within one business day of submitting your application. However, some applications do get delayed if they are flagged for a manual review. You will receive your certificate and all of the information that is needed via an email straight from us.
The Importance of Police Checks in the Gig Economy
Although there are plenty of advantages to using gig economy workers, whole industries have had to adjust quickly. Using services like Doordash and Uber means that there are safety concerns that make the need for the Police Check all the more essential.
Traditionally, companies would hire new employees and those employees would be contracted to adhere to rules and in-house procedures. The gig economy is, obviously, very different. Although every company that serves in the gig economy will have their own guidelines and rules, the fact is that the workers themselves are usually the customer-facing connection between the company and the consumer.
For example, every time that you jump into an Uber, you're not getting transported by someone who is employed by Uber. Instead, you're being driven by an independent contractor or a freelancer. Increasingly, Australians are flocking to the gig economy companies for part-time work or to supplement an existing income.
The problem is that the lack of a formal contract of employment can potentially lead to more risk in terms of fraud or other misdemeanours. Trust is absolutely critical when it comes to the gig economy. That's why submitting a criminal history check is so essential.
What is an Australian Police Check?
When you make an application for a Police Check, you will receive documentation that contains all of the criminal and police records that are relevant to your identity. There are two possible outcomes of a Police Check, which are:
Disclosable Court Outcomes (DCO)
Non-disclosable Court Outcomes (NCDO)
The majority of employers in Australia now require a Police Check before they onboard a new hire. The government has also now made it a mandatory requirement that drivers registering with rideshare and delivery driver services undergo a national criminal history check.
Who Needs a Police Check?
Anyone that wants to get hired or who wants to volunteer for an organization needs to have a Police Check in Australia. For the gig economy, the process is the same, and you will need to have a criminal history check if you are applying for one of the following:
Delivery driver (Uber eats, Deiveroo, Menulog etc)
Public passenger transport driver (Uber and other rideshare services)
Freelance roles that involve coming into contact with potentially vulnerable demographics
Commercial drivers (including all paid driving services)
Roles that either include direct or indirect communication with vulnerable people
If you're looking at the gig economy and considering whether it's for you, use our criminal history check to make the application process significantly easier.
How to get your Police Check Online
The fastest and most efficient way to get your Police check online is to use the Crime Check Australia application process. However, you can apply directly to your nearest police authorities. This can be a lot more time-consuming, as much of it will require you to be there in person rather than being able to do it all online.
Our 100% online process is secure and much faster. In many cases, you will get the results of your Police Check and your certificate within just a few hours, emailed directly to you. Not only that, but it shouldn't take longer than ten minutes to complete the application form, as long as you have the necessary documents to hand.
What Will Be On My Criminal Record Check?
If you have been convicted of an offence in Australia, whether it came with sentencing or not, then it will be on your Police Check. There are situations where a court will stipulate that a conviction doesn't have to be induced on a Police Check, but this is not common.
Your Police Check certificate will come back to you with one of two results. These are:
NDCO: This is the No Disclosable Court Outcome, and it means that your Police Check shows that you have no convictions or that any convictions you do have are not considered releasable.
DCO: All Disclosable Court Outcomes will appear on your certificate, which will mean any and all convictions and offences.
If you're applying for a Police Check so that you can work in the gig economy, here are the DCO convictions that you can expect to see listed:
Traffic charges where you have been convicted
Sexually related convictions
Any convictions that are not considered spent
Pending court charges (and the relevant offences)
In short, all of your sentences and convictions will be included on your certificate. However, there are some offences that will be able to qualify for the spent charge scheme. These can be removed from a Police Check, although this will often differ depending on the state that the conviction occurred in and where you now live.
Spent Convictions
There are some strict criteria for an offence to be considered as spent. A number of conditions will have to be met, including:
Convictions that are older than ten consecutive years and have therefore elapsed (this only applies to adults)
Convictions that are older than five (or three in NSW) consecutive years after a juvenile court conviction
You must not get an additional conviction for any kind of punishable offence during that waiting period. If you do get an additional conviction, the period restarts from scratch. Additionally, if you were convicted and went to jail, that conviction-free period begins on the day of your release.
Of course, some offences cannot ever be considered as spent. If you were given a prison sentence that was six months or longer then that conviction will always appear on your Police Check. Sexually related convictions will also remain on your record, however old they are. There are also some convictions where regulations state that they must always be present on a criminal record check.
What Won't Be Shown on a Criminal Record Check?
There are many offences that you may have committed that simply aren't serious enough to be considered of value on a Police Check. The following will not appear on your Police Check certificate:
Any court proceedings that resulted in a not-guilty charge
Any convictions that occurred outside of Australia
Convictions that resulted in a diversion program
Spent convictions
Any punitive measure that has been imposed by professional bodies, unions, or any third party
Offences that occurred outside of the Australian police/agencies/courts jurisdiction
Where can a Police Check Certificate be Used?
If you're an Australian and you're thinking of joining the gig economy, then it's a safe bet that the majority of your work will take place in Australia. The Australian Police authorities will issue your criminal record check, and it will include all of the details about any convictions you have had in the states and territories of the country.
When you submit a Police Check as a gig economy worker, it is a national check. So your NSW Police Check will contain information even if you have been convicted of an offence in Victoria. For you, that means that your Police Check certificate will then be valid across the whole country, so you can work throughout Australia.
How Long is a Gig Economy Police Check Valid For?
Whether you're planning to work as a delivery driver, a writer, or as a rideshare, Police Check guidelines will be stipulated within the contract you sign for each company. However, a Police Check is considered as a 'point in time' check. That means that it is generally valid from the date that it is issued up until a new request is made.
Gig companies will often have clauses that state a maximum validity period. Uber, Ola, and Fiverr all have these stipulations and they can range from three to six months. There is no official government mandate on the validity period of a national Police Check. Most gig brands will encourage you to apply for an updated Police Check within very reasonable periods.
How Long Does a Police Check Take for Gig Workers?
Once you have submitted your application for a Police Check, the entire process takes around one business day. In many cases, you will get your certificate via email within hours. In very few cases, your application may take longer.
That's because an estimated 30% of all Police Checks will be delayed and need to be manually reviewed. If your application does get selected for manual review, then you can expect the process to last between two and fifteen business days. In extremely rare cases, this can take even longer.
With the potential to be flagged for manual review, it's always a good idea to submit your application as early as possible. Do not start applying for gig roles if you haven't yet submitted your application for a national criminal history check.
How Can Gig Workers Apply For a National Criminal History Check?
It only takes around 10-minutes to fill out and submit your application. The entire process can be carried out online using our Police Check online service, wherever you are in Australia. You'll need to make sure that you have all of the required information and documents close to hand. This information includes:
Name (including any aliases and your maiden name)
Address and a list of your addresses from the last five years
Date of Birth
Four identification documents and a biometric link that establishes a connection to the documents (this is usually a selfie that you can take while holding your passport or driver's license)
Make sure that you fill out all of the required fields correctly, and use your main email account and your current address. Once completed, you can then simply pay the Police Check fee using your preferred payment method.
A Failed Police Check
In some cases, your Police Check may come back with convictions that you weren't expecting to see. That means that your application to a gig company may end up being rejected. If that does happen, have a look at similar services that may not be as restrictive and have more leniency built into their applications process.
In summary
More gig economy brands are launching every year, and an estimated 7% of the workforce in Australia is now seeking work through the gig economy. Many are signed up to more than one company and they end up doing a wide range of work.
Whatever aspect of the gig economy is appealing to you, it's now easier than ever to get your Police Check certificate from Crime Check Australia. Simply fill out the application form with your details, hit submit, and your criminal history check could be back to you within just a few hours.
That means you can get started with your gig tasks, whether you're aiming to work those gigs full-time, part-time, or just to get you through those tough financial periods.