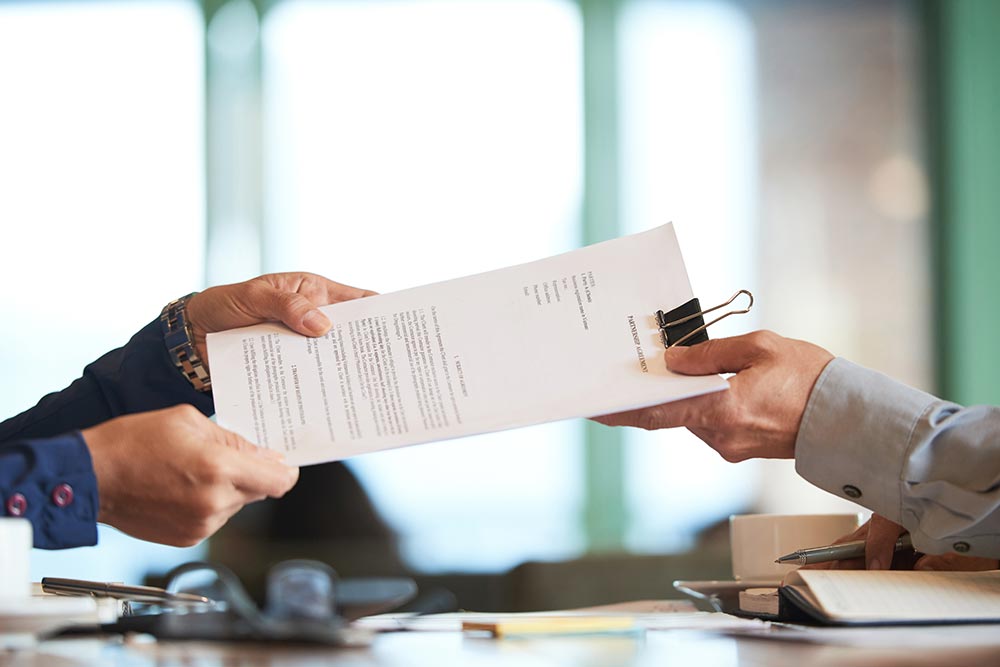 Nationally Coordinated Criminal History Check: Everything You Need to Know
The nationally coordinated criminal history check might sound concerning, but once you understand what it means and the process involved, it's a relatively straightforward document to apply for. Anybody can submit an application, you just need the right personal information to complete the form.
In Australia, the check is repeatedly used across all states and territories. It's not unreasonable or uncommon for an employer or organisation to request an updated police check from you. The process allows you to enter many occupations where police clearance is a requisite of the job.
If you've never had to obtain a nationally coordinated criminal history check previously, here is everything you need to know from what it is, what it shows and how much it costs.
What is a Nationally Coordinated Criminal History Check?
A nationally coordinated criminal history check is the full name given to a criminal history check conducted through the Australian authorities. The police database is scanned in search of a match to your details, to find information that is stored on a criminal record.
The findings are released in a verified document known as a national police check. This document is then shared with requesting parties with the consent of the applicant.
The nationally coordinated criminal history check is more commonly referred to by several other names, including;
Police check
National police check
National criminal history check
Criminal background check
Criminal history check
Criminal record check
Australian police check
Police clearance
What Does a Nationally Coordinated Criminal History Check Show?
The major purpose for applying for this kind of check is to find out information about a person's police history and criminal background. Anybody can receive a criminal record if they break the law, and this information is accessible for a national police check.
The check generates a result with disclosable information. This information is called Disclosable Court Outcomes. If a person has not had any dealings with authorities, a No Disclosable Court Outcomes result will be released.
Disclosable Court Outcomes can include;
Convictions
Minor and serious offences
Court appearances
Good Behaviour Bonds and other court orders
Pending charges
Traffic violations
Ultimately if you have been convicted of a crime, the likelihood is that it will be disclosed for the purpose of a nationally coordinated criminal history check.
What Does a Nationally Coordinated Criminal History Check Exclude?
Although the majority of convictions appear within a national police check, it is not always the case that everything is shown. One of the most important parts of the police check application process is that the purpose for the check is confirmed. This information is vital, as each police check is assessed on an individual basis. There is no one size fits all approach.
State laws, privacy laws and spent legislation must be adhered to every time a person submits the application. The outcome of this is that in some cases, certain police information may not be included in the results.
The process is complex, but while data is kept on record, it may not be suitable to disclose. For instance, you may not find the below examples in your police document;
Spent convictions
Dropped or dismissed charges
Non-complete charges
Traffic offences which did not result in the offender being convicted
Certain offences which took place in different police jurisdictions
Sentences given or served abroad
Diversion programs
How is a Nationally Coordinated Criminal History Check Obtained?
If you need to obtain a nationally coordinated criminal history check, you have two choices. You can either get a police check online or you can physically attend a local police station. Each has its benefits, and is simply a matter of preference.
A police check online is the go-to option if you want to obtain your check digitally. The Australian Criminal Intelligence Commission have providers known as accredited bodies, who have the permission to submit check applications.
For example, Crime Check Australia is an ACIC accredited provider that is able to submit applications on behalf of applicants. An easy to use form can be completed on the internet without having to communicate with authorities in person.
This is considered the quickest route to obtaining national police clearance. It will be mailed to you electronically in as little as 24 hours. There is no guarantee however on the turnaround time, as there is always the potential for delays if an issue arises.
Through local authorities
Paper-based application forms can be obtained and completed at the police station in your local jurisdiction. This does not require the services of a computer, and instead uses pen and paper.
This option can take longer and leave more space for mistakes by hand, but the process going forward will be handled in the same way. Both choices are certified ways of obtaining a police check.
Overview of the Nationally Coordinated Criminal History Check Process
Here is a step-by-step overview of the process, from the initial to the final steps of the application.
Firstly, decide whether you want to do your police check online or at a police station
Decide on an accredited provider
Follow the guide to completing the application form
Pay the fees using a valid credit/debit card
Add all requested information including information from identity documentation
Double check the form, submit the application and wait for your police check certificate to arrive
What Must I Provide for a Nationally Coordinated Criminal History Check?
There is compulsory information which must be gathered by every applicant of an Australian police check. To make the application form as easy as possible, think about sourcing the right documentation and personal information before beginning.
You must provide personal information including;
Your legal names and any previous names
Date and place of birth
Your address history for the past five years
Your email address and contact number
You must also provide four documents of identification to verify your identity and help authorities to confirm who you are. The documents include;
One commencement document (for example, an Australian passport)
One primary document (for example, a drivers licence)
Two secondary documents (this could include a Medicare card and a student card)
The full list of documents accepted by Crime Check Australia can be found in the FAQ section. All information requested is in line with the Australian Criminal Intelligence Commission, and no matter which provider you use, the requirements remain the same.
If applying online, there is also the requirement of the 'selfie'. For digital verification purposes, you must upload a clear photograph of yourself holding a relevant ID document, such as your passport. The selfie requirement is not necessary if you apply through a local police station.
How Long Do the Results Take?
According to data, an estimated 70% of all applications submitted for police checks are returned within 24 hours. You may even find the national police check in your inbox within the hour.
30% of applications are delayed by the National Police Checking System. Flagged applications are generally referred to for manual processing that calls for additional time. In this instance, expect a delay of up to 15 working days.
Delays can be the result of a number of factors, such as;
Wrong information given
Unclear or confusing information
Invalid documents
Incorrect spelling, typos, misprints, unclear handwriting (if using manual forms)
A popular/common name
Incomplete fields in the application form or further information required
It's essential that you complete the form precisely. A returned application due to your own errors could mean having to pay the fee a second time.
Is it Possible to Track the Application?
Tracking an application with an online provider is easy. Crime Check Australia has a tracking page which gives an application status update. Just add your check ID number and email address.
If there are problems with your application, the relevant agency will communicate with you directly to discuss the situation and find a solution.
Does a Nationally Coordinated Criminal History Check Cost?
As so many people require a criminal background check for several reasons, the application does incur a fee. This must be paid in the early stages of the application using a debit or credit card.
Fees vary between providers. A check with Crime Check Australia costs;
$99 for a police check for employment
$69 for a police check for volunteering
Does a Police Check Remain Valid?
A police check does not become invalid in the sense that the document expires. There is no expiration date, but the document is only relevant at the time it is generated.
The Australian police check does not include police information which happens after the date that the check is performed. The information only includes what is held on record at the time of the background check. This is referred to as a 'point in time check'.
If you have had no further charges since obtaining your check, it may appear unnecessary to pay for a new criminal history check. However, if the certificate is required by employers, most are unlikely to accept an old check. This is especially likely in positions of authority and occupations that rely on trustworthy employees and volunteers.
Police clearance is a vital tool to keep communities safe, particularly to ensure the protection of vulnerable groups.
What About Spent Offences?
Spent charges are convictions which are excluded from your national police check because they have met the criteria of the Australian spent convictions scheme. Only some convictions are entitled to the benefits of the scheme, with the major factors being;
That the conviction is older than 10 years for an adult offender
That the conviction is older than 5 years for a youth offender
During this time, the individual must not receive any further punishable charges (the waiting period).
Spent charges are useful for those who have more minor offences on their record, or have remained crime-free for a long period of time. Exclusions apply however, and in most states, the below convictions will never qualify under the spent scheme;
Convictions for criminal activity against corporate organisations and the government
Sexually related convictions
Nationally Coordinated Criminal History Check: Everything You Need to Know
In summary, a nationally coordinated criminal history check is a general requirement of multiple jobs and volunteer roles. It's also a standard document for the use of accreditation, visa applications and even adoption purposes.
The main goal of the check is to secure safety measures and ensure the appropriate vetting of individuals who seek certain roles within the community. A police check may limit some opportunities, but it's important to understand that police checks are a means of sharing information, and not a means of discrimination.
Now that you understand the process, you can gain a fair understanding of what to expect from your national police check should you apply for one.