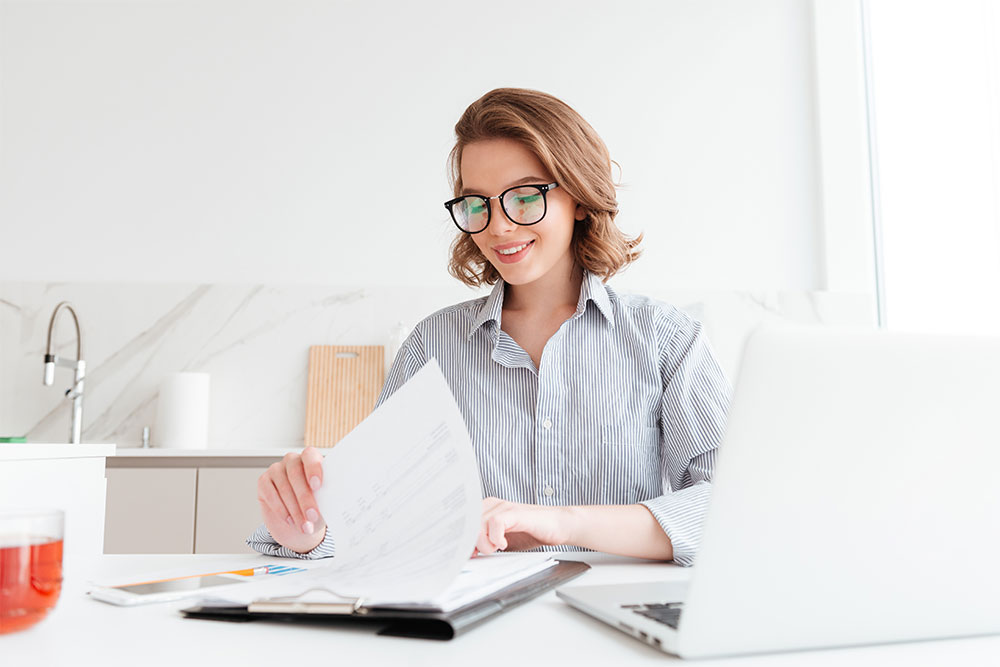 Why Do I Need To Provide My Identity Documents?
When you apply for a National Police Check (NPC) or Nationally Coordinated Criminal History Check (NCCHC), you must provide personal details and certain identity documents. An Australian police check is an official document containing the details of an individual's police history, showing any disclosable court outcomes and any pending charges.
The criminal background check is obtained from the police databases of all Australian states and territories. The check is performed in line with the Australian Criminal Intelligence Commission (ACIC) and Australian government which specifies the identity documents required to obtain a police check.
Crime Check Australia and all other NPC providers must abide by these requirements.
Why Do I Need to Provide my Identity Documents?
When you submit your National Police Check application, you must give consent for your information to be shared with the National Police Checking Service. The National Police Checking Service is organised by the Australian government, and is a legal program in place to allow individuals to view their criminal history information when required for employment or voluntary work purposes.
All accredited bodies, including Crime Check Australia who serve as NPC providers must always follow the rules and requirements.
There is a legal obligation which requires the verification of the individual's identity using their identity documents. For this reason, you must provide the required documents when you apply for a police check online.
What Is the Purpose of a Police Check?
A National Police Check (NPC) is a certified document which is often required by potential employers or organisations for safety purposes. The police check certificate contains the information of an individual's police history collected from all states and territories of Australia.
It allows the relevant authorities to make informed decisions about the risk associated with an individual when applying for certain job roles.
Pre-employment screening is the most common reason behind an Australian Police Check. It also allows the employer to assess the risk, if any, of the potential employee. This assessment ensures the safety of the more vulnerable members of the community, including children, the elderly and people living with disability.
What is the National Police Checking Service?
The National Police Checking Service, also known as the National Police Checking System, is a national service which permits individuals to apply for a National Police Check.
It works by screening the police databases of all Australian states and territories and providing a criminal record check. The results of the check will then be released at the discretion of the police agencies involved.
What Identity Documents Do I Need to Provide?
A National Police Check is coordinated by the Australian Criminal Intelligence Commission (ACIC) and the government which sets out the rules for the identity documents. Anybody who applies for a police check must submit 4 documents of identity as follows:
1 commencement document
1 primary document
2 secondary documents
Commencement documents include:
Australian Birth Certificate
Australian passport
Australian Visa (current at time of entry)
ImmiCard issued by the Department of Home Affairs
Certificate of Identity issued by the Department of Foreign Affairs and Trade (DFAT)
Document of Identity issued by DFAT
Certificate of Evidence of Resident Status
Australian Citizenship Certificate
Primary documents include:
Australian Drivers Licence, learners permit or provisional licence
Australian Marriage Certificate
Passport issued by a country other than Australia with an entry stamp or visa
Proof of Age of Photo Identity Card
Shooters or Firearms Licence
Student Identification Card
Secondary documents include:
Certificate of Identity issued by DFAT
Document of Identity issued by DFAT
Convention Travel Document Secondary (United Nations) issued by DFAT
Foreign Government Issued Documents
Medicare Card
Enrolment with the Australian Electoral Commission
Security Guard or Crowd Control Photo Licence
Evidence of Right to an Australian Government Benefit
Consular Photo Identity Card issued by DFAT
Photo Identity card issued by the Australian Defence Force
Photo Identity card issued by the Australian Government or a state/territory government
Aviation Security Identification Card (ASIC)
Maritime Security Identification Card(MSIC)
Credit Reference Check
Australian Tertiary Student Photo Identity Document
Australian Secondary Student Photo Identity Document
Certified Academic Transcript from an Australian university
Trusted Referees Report
Bank card, credit card or bank statement
State/territory government rates assessment notice or Australian Taxation Office assessment notice
Australian Utility Bill with your name and address
Australian Private Health Insurance Card
Australian Trade Association Card
What Personal Information Do I Need to Provide?
As well as the identity documents outlined above, you must also provide your personal details. This includes the following:
All legal names and any previous names
Place and date of birth
Gender information
Residential address history for the last 5 years
You must provide this information carefully and ensure it is fully accurate. You'll also need to give your contact phone number and email address so that Crime Check Australia may contact you if any issues arise with your application. You will be contacted if any of the information you have provided is believed to be inaccurate.
What Happens to the Information I Provide?
All information you provide for your police check online is scanned on police databases in search of a match to Persons of Interest. It will reveal any disclosable court outcomes or any pending charges you have.
Once the application has been received by Crime Check Australia, the information you've provided will be assessed to determine and verify your identity. All documents must be accurate and consistent.
If all information is correct, Crime Check Australia will require your consent to share the information with the National Police Checking Service for further checks. The information will be screened for Persons of Interest in police databases.
If your details match an existing criminal record, the Police History Information (PHI) records will then be checked, and the information to be released on your police check will be determined. Whether certain information is released depends on a variety of factors, most commonly the purpose behind the police check.
How Will My Identity Documents Be Used?
Your identity documents will be used to confirm and verify your identity. When you are completing your application, you will be asked to upload a selfie of yourself holding some form of photo ID.
The selfie requirement works by an automated system scanning the photo in the ID document and your face in the selfie. They are cross referenced to determine that the face in each is the same person to verify your identity. The system will detect any changes or edits which have been made to the document in order to prevent identity fraud or any illegal activity.
What If My Documents Are in Different Names?
If for some reason your documents are in different names, you need to give the original legal documents which prove that your name has been changed. A name change could be due to marriage, or any legal purposes. You are required to provide evidence of any changes, as this will help to confirm your identity and prevent fraud.
What If I Don't Have the Right Identity Documents?
As the requirements for a police check Australia are coordinated by the government, the documents which you need to provide remain the same, no matter which NPC provider you use.
If you don't have the right identity documents, it is most likely that you will need to obtain them before applying for a police check. It's important to note that not having the right documents will ultimately delay your application, as many new documents can take some time to get hold of.
Please contact us for further support with documents.
What If I Have Special Circumstances as To Why I Cannot Provide the Documents?
For those who cannot provide the documents needed to apply for a police check due to special circumstances, there are certain measures in place.
Special circumstances could include an inability to provide an official birth certificate due to circumstances surrounding the birth. A special case may be authorised for certain provisions.
If you are having trouble obtaining the necessary documents, it's best to get in touch with Crime Check Australia where you will be assisted further.
Can I Use Expired Identity Documents?
Apart from passports which expired less than 2 years ago, expired documents will not be accepted as part of your police check. You must check your documents carefully to ensure each one is valid and in date when you apply for your police check online.
Providing an expired document in your application will disrupt the process and delay your police clearance.
What Happens If My Document Was Not Accepted?
On occasion, there may be documents which are rejected as part of a national police check. The rules are strict when it comes to documents and must be adhered to at all times. If there is a problem with your document, Crime Check Australia will get in touch with you to discuss the problem. You will be informed of how to rectify the mistake, if any, or instructed how to progress with your application.
In some cases, there may be an alternative document which can be used in place of the unaccepted one. This will be discussed with you directly.
Why Might a Document Be Rejected?
There are a variety of causes as to why a document might be rejected for a police check application, including the following reasons:
The document is not written in English
The document shows an abbreviation or alternate spelling of your name
The document displays your name or other personal details incorrectly
The document is not a form of ID which is accepted
The document has expired or has been cancelled
The document does not fit the category correctly
The document could not be verified with the government
Why Must I Declare If I Will Be Working with Children or Vulnerable People?
When applying for a police check, you will need to confirm whether you are applying for an occupational role that involves working with children or vulnerable people. The police agencies require this information to ensure the correct procedure for spent convictions is applied when assessing your check.
Working with children and vulnerable people heightens the importance of a risk factor assessment. In any case where there are convictions on record, the information is relevant to determine whether the recorded convictions should be released as part of your National Police Check.
What Happens After My Information Is Verified?
If there are no problems with your application, or any issues have been resolved, your information and identity documents will be verified, and the results of your police check will be made available to you immediately in the form of a national police check.
You can track the progress of your application by entering your check ID and email address on the status page.