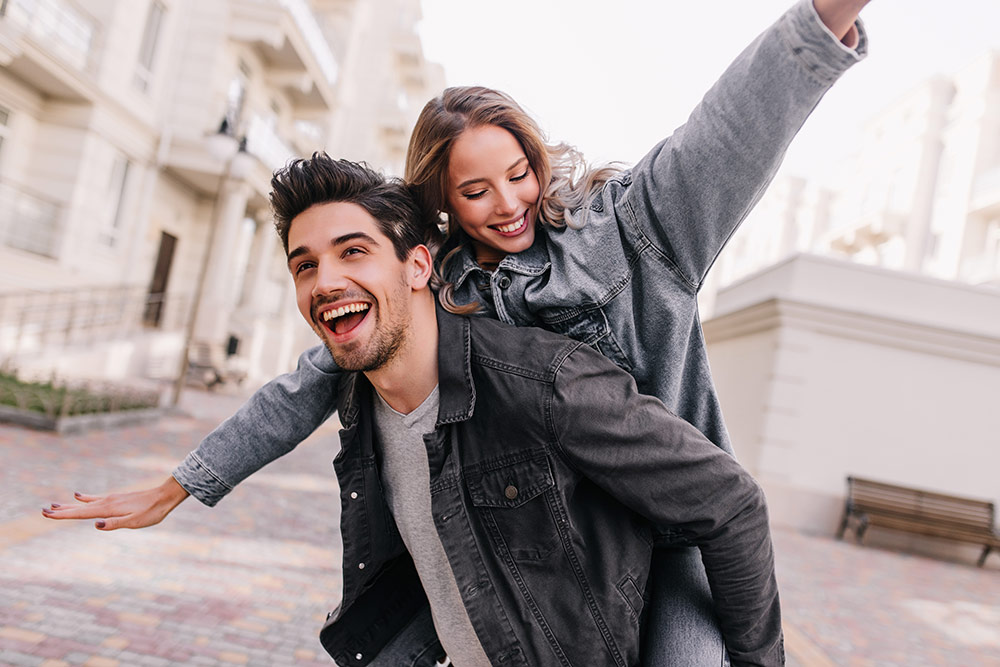 How Police Checks Keep Organisations And Employees Safe
A National Police Check in Australia is often required for employment purposes as part of the recruitment process. In many industries, a police check is mandatory for candidates applying for a position within the organisation. This is mostly common in public health sectors such as medical and healthcare settings, but you'll also find it common practice in financial settings like banking.
A police check requires a criminal history check, and this allows employers to know beforehand who they are hiring. Knowledge of the candidate's police history can rule out any cause for concern, and provide a safe working environment for both employers and employees.
How Police Checks Keep Organisations And Employees Safe
A National Police Check covers a wide area of background information on an individual. Not only does a background check reveal any police history, it also confirms and verifies a person's identity. It's important for organisations to know who the person is that they are hiring to prevent fraudulent crimes or criminal activity.
The police check can also confirm that the candidate's educational and employment history is accurate, ruling out dishonesty or false information.
An employee screened workforce helps to create a safe and secure working environment, promotes strong moral values and prevents dishonest candidates from joining the team.
While performing a background check does not guarantee that there will never be an employee who causes problems for the company, the preventive measure does greatly reduce the likelihood of trouble.
What Is A Police Check?
A police check is formally called a National Police Check (NPC). It is a document with information relating to an individual's history with police, gathered from the systems of all Australian police jurisdictions.
What Does A Police Check Show?
A police check includes prior convictions and any pending charges on the police records of an individual. The information is sourced from police agency databases across Australia and is subject to various legislation and state laws.
The National Police Check will be produced displaying either no disclosable court outcomes or disclosable court outcomes on the police records of the person completing the check.
How Does A Police Check Keep Organisations Safe?
Retrieving and reviewing the results of an Australian police check for a candidate who seeks to work with your organisation is useful in keeping the organisation safe. Where necessary, employers need access to the information contained in a National Police Check as part of their risk assessment.
In many occupations where the employee is directly working with people including children, the elderly or disabled people, it is important to identify whether the candidate has any prior convictions which could pose a risk to the people in their care.
A police check will flag up any criminal offences, and help to give an understanding of the candidate's character. However, this does not mean that a candidate will definitively be denied employment by a company.
The employer wants to have as much information as possible about prospective employees before allowing them to join the organisation. Certain previous convictions could potentially put the organisation at risk, as well as public citizens who use the organisation for services.
How Does A Police Check Keep Employees Safe?
Employees within a company are in close contact with one another. There is an element of trust involved between team members and in certain industries each person should be vetted to confirm a level of safety.
Every employee has the right to feel safe when at work and in the company of fellow employees. Formal procedures like police checking help to verify if a new member to the team is trustworthy, of good character, and has not provided false information in their application.
By validating credentials including qualifications, references and employment history, the employer can be more objective when choosing the right candidate.
What Risk Is There To Organisations?
Having an employee in the company with major criminal offences in their background can get a company involved with the law. This can ruin the reputation which the organisation has built over many years.
If an organisation which stores sensitive data hires a candidate who has previous convictions for fraudulent behaviour and financial related crimes, the level of risk is heightened.
As an employer, you want to know that the person you are letting into your company is of a good nature.
What Risk Is There To Employees?
Failure to require a background check on new employees could put other staff members at risk. Serious risks could include violence in the workplace, harassment, fraud, theft and cybercrime.
Creating a safe work environment by vetting employees assures people that they are working for a professional company that cares for its staff wellbeing. Hiring people of good moral value ensures a more reliable and trustworthy team.
What Is Employment Screening?
Employment screening is also known as employment vetting. It is a process of verifying information given by the candidate on their job application and resume. Screening verifies that the person applying for a particular job is definitely who they claim to be, verifies their credentials, and minimizes the chance of hiring dishonest candidates.
It is vital that potential employees are screened appropriately to the standards required for certain positions, as this is generally part of a risk assessment procedure for companies.
The process of employment screening goes beyond taking a candidate at face value. A criminal background check requires formal procedure and services to uncover important information about the candidate so that the employer can make an informed decision before allowing them to start work.
By using pre-employment screening, an employer is more likely to hire the right person for the job, as well as the most suitable candidate who poses little to no risk.
What Safety Measures Does A Police Check Provide?
A professional screening process provides several safety benefits to the company who seeks to employ new staff, with safety being the top priority.
A police check will reveal if the applicant has a history of violence, which could put the organisation, its people, and members of the public at risk. It is important that people are vetted correctly to eliminate the possibility of crime, whether the applicant has a police record for violence, sex offences and other serious crimes.
A history of fraudulent behaviour will be flagged. A person seeking to work in banking and finance will be screened for economic related crimes including theft, robbery, cybercrime, fraud and more. In positions where an individual has access to company data and confidential information, any information revealing prior unlawful behaviour within these areas will be made available to the employer, and they will make the decision as to whether they want to put their trust in the applicant.
Some candidates may be motivated to hide prior convictions from their future employer as not to jeopardize the opportunity. However, it is best that the hiring process is as open and honest as possible between employer and candidate to ensure the right safety measures are met.
Should Every Organisation Require Police Checks?
In many occupations, it is not necessary or relevant for police checks to be performed as part of the hiring process. For example, when applying for a job as a bartender or waitress, it is highly unlikely that you will be asked to consent to a background check.
Whether or not the employment agency requires a police clearance as standard practice is highly dependent upon the industry. Occupations which typically do not require a National Police Check are as follows:
Chef/cook
Hospitality staff
Labourer
Carpenter
Customer service
Delivery drivers
Retail
Which Industries Require Police Checks?
The occupations in which a National Police Check is mandatory generally include:
Public vehicle drivers
Government
Legal jobs
Prison workers
Jobs working with vulnerable populations including children, the elderly and people living with a disability
Medical
Healthcare professionals
Educational workers
Financial specialists
Some voluntary work
Are Police Checks Common?
The requirement for national police clearance for employment screening is very common in Australia. There are many jobs, as listed above, where a criminal history check is a mandatory and standard procedure.
While police checks are common practice and a standard part of the application process for many, the organisation must still strictly follow the procedures in place. Consent must be given from the applicant before any screening is performed.
Employers and organisations who do not follow the steps accordingly may face accusations of non-compliance which could result in accreditation being removed, or face claims of candidate discrimination.
Who Needs A Police Check?
Any person who seeks to work with children must obtain police clearance. The same applies for any person working with vulnerable persons including the elderly and people who have a disability. A police check is needed for people seeking to work in healthcare and medical settings, education, legal and government jobs.
Potential new employees are not the only people who require police screening. Existing employees at a company or organisation may also be subject to regular screening. It is up to the organisation to decipher how long they feel a police check is valid for before it must be updated.
Existing employees who are changing roles within the same company should also be required to obtain a new police check. This is because their original check may only contain information relevant to the job they first applied for. For example, an individual working with computers who decides to apply for a job working with vulnerable people through the same organisation will need a different police check to match its new purpose.
How Does An Employee Get A Police Check?
An employee or potential employee can obtain a National Police Check by applying for a police check online with an accredited provider such as Crime Check Australia. They will need to provide details such as name, date of birth and address history, and 4 identity documents. A selfie is required to further confirm identity.
Are Companies Responsible For Employee Screening?
Companies are responsible for asking employees for a criminal record check where required. Informed consent from the person who needs police clearance must be sought before screening begins.
Most organisations will use an ACIC accredited provider to perform police checks on employees and potential employees. Accredited agencies work with organisations to help manage and streamline the screening process for them. Sometimes, the applicant will be required to obtain a police check themselves. In this case, the applicant should use a certified NPC provider.
How Long Is A Police Check Valid?
A National Police Check in Australia has no expiry date. However, it is classed as a point in time check. This means that the information contained is true and correct at the date of issue. While it does not legally expire, it is at the organisation's discretion to determine how long a police check certificate is valid for and provide a timeframe in which a new one should be provided.