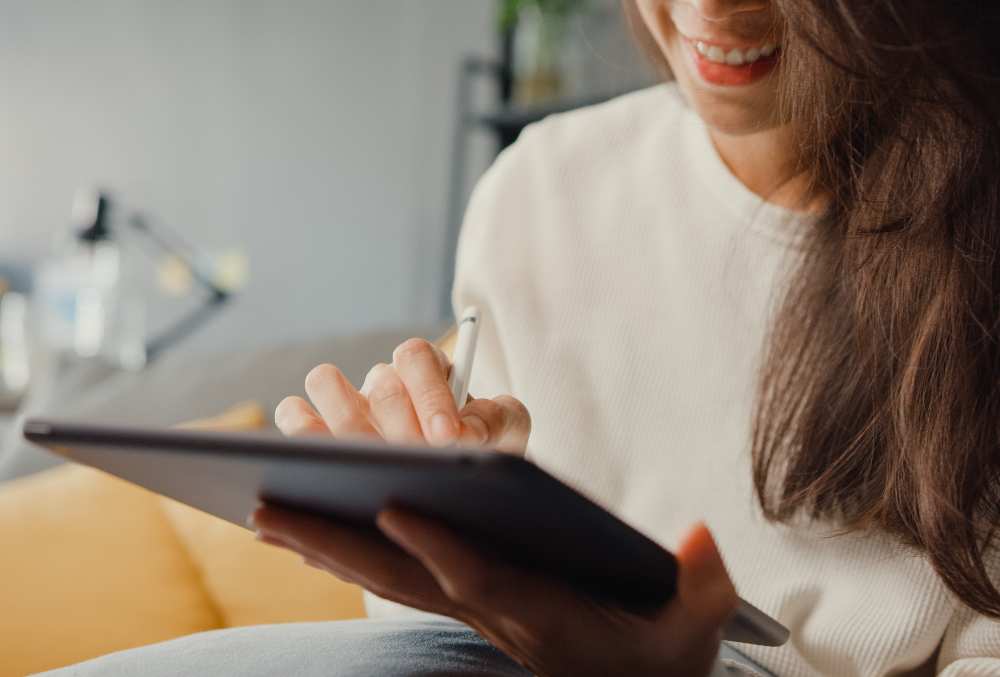 How to Get Charity and Not for Profit Police Checks in Australia
Getting a police check for charity and not for profit organisations in Australia is easy to achieve. The process is designed with simplicity in mind as lots of people must obtain police checks for various purposes.
As with many other areas of employment, individuals applying for volunteer positions must be carefully screened before they are given the job. This involves a criminal background check which will assemble important information from police files, and produce a document with any Disclosable Court Outcomes. These are convictions a person has which are recorded in the Australian police database.
The document is referred to as a national police check. Volunteers must then present this to employers and organisations to establish their suitability for the role they've applied for.
Police Checks in Australia
The Australian police check is available to employees and volunteers. Most people who work for charity and non-profit organisations are volunteers. You will need to select whether you are an employee or a volunteer when you begin applying for your police check.
You must also include the purpose behind the check. This means providing information in the application as to which role you are going to take within an organisation, such as volunteering to help seniors in the community.
This helps authorities to establish which data will be released from your record, and ensure the right legislation is applied, such as the spent offences scheme.
Once the police check is complete, a national police check received electronically or by mail as a hard copy, contains the details of the applicant's criminal history.
It discloses a list of Disclosable Court Outcomes which are convictions considered eligible for release.
Background Checks for Not for Profit Organisations
Non-profit organisations engage in all kinds of services, from running charity shops to providing care to children and others in the community. Background checks can be implemented by not for profit organisations to conclude whether people they employ are of good character. It is a serious part of the recruitment process, regardless of whether the person will be paid or enrolled on a voluntary basis.
Background screening is performed when people apply for various types of checks. It could include a national police check, Working with Children Check, NDIS Worker Screening Check or a Working with Vulnerable People Check.
Often, a police check is issued alongside other relevant checks. The type of check you need depends on the services that the organisation provides.
The police check is the most common type of check issued in Australia which requires a full criminal history check. It is also known as a nationally coordinated criminal history check, national police clearance and various other names.
Who Can Request a Charity/Not for Profit Police Check?
A police check in Australia can be requested by anybody and for any purpose. Usually, police clearance is requested for the purpose of employment, but some wish to apply simply to find out their status within police records.
Most occupations or volunteer positions within charity organisations mandate a police check from every applicant. It's highly usual for volunteers to request police checks for workplace compliance.
The check should always be customised to the job. This helps authorities to accurately review applicants under the right circumstances.
How to Apply for Charity and Not for Profit Police Checks
If you're an individual who wishes to obtain volunteer work with a charity or non-profit organisation, it's likely you will need a police check.
There are two ways to do this. The most convenient way is to apply for a police check online, otherwise you can apply through a local police agency. In some instances, the organisation will have a preferred method for obtaining clearance from volunteers.
Whichever provider you use, you will need to confirm that the purpose of the check is for voluntary work.
Police Check Online via Accredited Bodies
Providers like Crime Check Australia are what are known as ACIC accredited bodies. ACIC i.e. the Australian Criminal Intelligence Commission authorises services to submit police checks on behalf of individuals.
A police check online is fast, easy to use and you can apply for it from wherever you are based. You can usually expect a result within 1 business day, but some applications can take up to 15 business days.
Local Police Authorities
If you want to get your police check in person, you can head to your local police authority. The process here entails the completion of a paper-based application and face to face contact with authorities.
Whichever means you decide to go through, ensure you leave enough time for the check to be processed. This will save delays when you hope to start work.
What Does a Not for Profit Police Check Disclose?
A police check for the purpose of work with a non-profit organisation will contain relevant information taken from your police records, should you have one.
The document could contain any convictions you have including traffic convictions, pending charges, sexually related offences, and other charges which are not considered spent. Spent legislation varies between states but generally these convictions will not be disclosed unless considered relevant to the job.
If you are going to be assisting with charity work that involves children or vulnerable people, any spent offences will be disclosed regardless of how much time has passed. You should expect any serious offences, particularly sexually related offences to be listed in your certificate.
What is Omitted from a Not for Profit Police Check?
Some information is omitted from the results of a national police check. This is due to various reasons, and you are unable to have any input in what is disclosed and what isn't. It is at the discretion of the authorities handling the check.
If no exclusions apply, spent convictions legislation will apply and old offences which have met the spent criteria will be left out of your police check.
Some offences which may not show up in your certificate are, but are not limited to:
Findings of non-guilt
Spent convictions
Pending charges
Convictions from other countries
Diversion programs
Can the Same Police Check be Used Multiple Times?
While valid in all states and territories, your current police check is not guaranteed to be accepted between different organisations. Police checks are specifically tailored to the job role, so switching between positions and organisations will render your certificate no longer valid.
You should expect the request from various organisations to renew your police check. Even if you are moving from a charity shop assistant role to a volunteer caretaker within the same organisation, a new check must be obtained.
You'll find that even in paid positions, a renewed check is mandatory when transferring roles in a company. It helps to keep everybody safe, and provides confirmation that you are suitable for the role.
Do Charity and Not for Profit Police Checks Cost?
Unfortunately, charity and not for profit police checks do incur a fee. The good thing is, the fee for volunteers is always discounted.
A volunteer police check from Crime Check Australia incurs a fee of $69.
Sometimes the Australian government grants free access to police checks for volunteers. The organisation must have qualified for this access, and it usually applies to work centered around vulnerable groups.
You can check with an organisation about police check funding. Some charities may offer to pay the costs on behalf of the volunteer.
How Long Will a Police Check Last for Not for Profit Purposes?
A police check regardless of the purpose does not expire in the traditional sense. It is considered a 'point in time' check, containing valid information but only up to the point of issue.
Your national police check will be accepted until you are told otherwise. Most non-profit organisations will not accept checks dated older than 3 months. Whether they accept an older check depends on their in-house risk strategy.
To save time down the line, it is sensible to request an updated check whenever you apply for a new volunteer position.
Why Do Charity and Not for Profit Organisations Require Police Checks?
Just like businesses and companies which make a profit, not for profit organisations require police checks from staff for many important reasons.
Charities and non-profit organisations are at an increased risk of exploitation. Many work with children and other vulnerable persons, and vetting volunteers before granting access to these groups is essential.
Overall, a police check helps to establish vital information about a person so decision-makers can recruit suitable people. The check will:
Assist with identity verification
Create a transparency between organisations and workers
Disclose criminal convictions which subsequently make the individual ineligible
Reduce the risk of danger or criminal activity
Protect those most vulnerable in the community
Protect the organisation
Protect the volunteer
A good screening process can also help to secure government funding which many organisations rely on to keep services running. The government is likely to review an organisation's risk strategy before releasing funds or grants to ensure compliance to strict safety operations.
What About Non-Australian Citizens?
Australia welcomes volunteer staff from all over the world to support the running of organisations. In these cases, further screening is a requisite as the national police check only accesses information held on Australian police records.
Police clearance for foreign nationals can be obtained from the volunteer's country of origin to ensure the right background search is completed. There may be a requirement for other types of checks for charities to properly assess the people they employ.
Summary
Charity and not for profit organisations have a responsibility to protect all in their care, who use their services. An Australian police check is one of the single most valuable methods of assessing people who take roles within an organisation.
Every volunteer or employee must be eligible for the role they wish to take. The police check is implemented as part of the recruitment process in a bid to keep harmful persons from joining these types of services, particularly those which support vulnerable populations.
The criminal history check is easily sought from various accredited providers as well as local police stations. If you're joining the team, you should check with those that run the organisation of their preferred way to obtain your check. This will ensure you meet their requirements and you will be able to present your national police check on request.