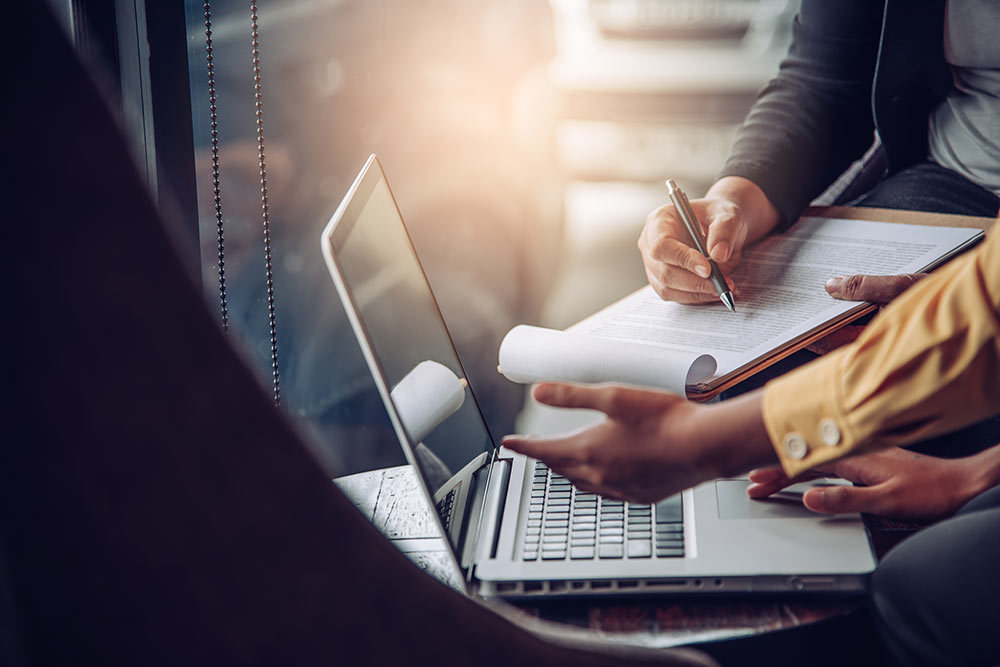 What is a Criminal Background Check?
People living in Australia can have many reasons why they might need to submit a National police check. By far, the most common reason is related to employment. That's because business owners want to reduce risks when hiring new team members, and an Australian police check is one of the most effective methods at their disposal.
That's especially true if the business involves contact with groups that may be considered vulnerable. A police check is now a standard part of the employment process, and can be requested for the following reasons:
For an individual to obtain occupation-related registration or licensing (for example, Registered Nurses and real estate agents)
Anyone applying for a Commonwealth government job
Any voluntary work for an organisation
For the purposes of immigration
Oversea employment and visa applications
When adopting someone
Submitting a police check means simply that you provide some personal details to prove your identity. Then you receive a report of the outcome as well as a police check certificate. This will be considered documented proof regarding you and your criminal record.
What is a Criminal Record?
The police keep a formal record of any offences that you have been convicted for (we'll go into what a conviction means shortly). What that means is that your criminal record will only include details of offences where you were either found guilty by a court or where you pleaded guilty to a criminal charge.
If you have been charged for a crime and been to court but found not guilty, it won't show up on your criminal record check. Likewise, if the case was dismissed before a court appearance (or even during), then that too won't be included on your criminal record.
How is Criminal History Different From a Criminal Record?
This is a much broader version of your criminal record. A criminal history means everything that's included on your criminal record, alongside any findings of not-guilty, dismissed charges, and pending charges/court appearances.
This is less common to be used for a police check. Instead, criminal history is largely used by a court to help determine sentencing, or when you are making a bail application.
What Does 'Conviction' Mean?
If you have been 'convicted' for an offence, it means that a court has heard the evidence and has found you guilty of the charges you are accused of. Those convictions will then be added to your formal criminal record and will need to be disclosed in some circumstances, most commonly when applying for a new job.
In some extremely limited circumstances, a conviction may not be recorded. This can happen if a court places you under a conditional release order (CRO). However, even if you do get a CRO and your conviction is not recorded on your criminal record, it will still have to be disclosed by you if you're seeking employment.
How Long Does a Criminal Background Check Stay Valid For?
When you submit a criminal background check, it is considered a point-in-time check. It's like a snapshot of your criminal history in one document. They remain valid unless you break the law and get caught and convicted again. Employers may request a more updated version of your police check. It's common to find employers not accepting a criminal history check if it's more than three months old.
If you have previously submitted a criminal history check but have also been convicted of a crime since that issuance, then your police check needs to be updated and submitted again. For employers, it is advised that they get their employees to apply for an updated police check every few months (although this largely depends on their existing risk management strategies).
How To Get a Criminal Background Check?
There are two official ways for you to get your criminal background check. These are:
Local police station: You do this in-person by going into the local station and making your application there
Online: You can use organisations like Crime Check Australia to submit your application for a police check
The reason why online applications for a police check are so popular is that they are significantly easier and faster. If you're applying in person at your local police station, the process becomes incredibly time-consuming. It can be very stressful too.
First, you have to visit the station to request your application form. That then needs to be filled out and returned to the issuing police station. Your application will usually take a few days to process, and then you have to wait weeks for your results, which will be sent by post.
Not only is this more stressful, but it's also not much use if you need your police check results quickly. That's where an online criminal background check comes in. It's a lot faster. You simply fill out our application form and hit the submit button. Your details and the ID proof that you submit is then transmitted via private and secured networks.
The response time when submitting an online police check is considerably faster than applying in person. In most cases, you will get your results within 24-hours (or one business day). Those results will be emailed to you, although you can also request a hard copy during the submissions process.
There are instances where even an online application for a police check will take longer than expected. Around 30% of applications are flagged for a manual review. That means that they need to be checked over by the police. This could add up to 16-days to the waiting time, and in some cases even longer.
Where can I Use My Criminal Background Check?
Wherever you live in Australia, getting a police check certificate is considered a National police check certificate. It will be valid across the country and can be used in Victoria, Queensland, ACT, South Australia, WA, Tasmania, and NT.
What Will Be Shown on my police check results?
When you get the results of your criminal background check, it will be a formal record of all of your Disclosable and Non-disclosable court outcomes. These will include:
All of your convictions and sentences, unless they have been classified as 'spent'
Any sexually related offences
A list of any serious traffic charges that required a court appearance and resulted in a conviction
Any court charges and offences that are still pending
A spent conviction can be tricky to judge. First of all, there is the fact that different Australian states have different rules and legislation regarding what they deem to be spent. However, if a conviction is considered spent it will not be included on your criminal background check certificate.
The main reason for a conviction to be considered spent is due to the time that has passed since the conviction. If the offence that you were convicted of was more than 10 years ago and you were an adult when convicted, then that conviction is considered to be spent. If you were charged as a juvenile, then any conviction older than five years (or three for NSW) will also be spent.
However, some crimes will never be considered as spent, no matter how much time has passed. That means they will always be included in your police background check. These crimes can cover a range of offences but the most common reasons for a crime to not be considered spent are:
You have been convicted for sexually related offences
You have convictions against institutions and corporate organisations
Your conviction has been stated by regulations
You were sentenced to prison for your offences and the sentence was more than six months
When you get a criminal background check, it's not just spent convictions that won't appear. You will also not see:
Any court proceedings and charges where the verdict was not guilty
Any convictions that you have had outside of Australia
Sentencing that included a diversion program
Punitive measures that have been placed on you by professional bodies and unions, or any third-party organization
Offences that are outside the jurisdiction of the Australian police agencies and the Australian courts
Do my Traffic Convictions Appear on a police check results?
Some traffic offences will be listed on your national police check. If you have only been convicted of minor offences such as speeding or parking violations, then these will not appear on your police check. They will however show up on your driving record.
More serious driving offences such as negligent driving, drunk driving, or driving without a licence will certainly appear on your criminal history check.
When Do Employers Need a police check results?
While some employers and registration bodies have legal permission to check your criminal record, they will still need to have your consent. You will need to provide your background check certificate if you're applying for any of the following:
A job that involves working with children
Any government position
Jobs in the racing and gaming industry
Public passenger driver roles (such as taxi drivers and bus drivers)
Any job that involves working in a prison environment
However, it's worth remembering that employers and registration/licensing bodies will also need to follow the letter of the law when it comes to your criminal history check. If a conviction is spent, then the fact is that you don't have to disclose it, unless you're applying for a role working with children or for the government.
The police will never give your employer or potential employer any information regarding spent convictions unless they are required to by law. However, if an employer does find out about any spent convictions, they are still not legally allowed to consider it as relevant when they are deciding whether to make a job offer.
What ID and Documents Do I Need for a police check?
Whether you're applying online via Crime Check Australia or applying in person at your local police station, you need to prove who you are. The first step is some basic information, including:
The name of the person applying, including any other names they may have used in the past
The date of birth of the person applying
Current address and any residential address that the applicant has lived in over the last five years
Current contact information
You will also need to provide some ID documentation that proves who you are. These include:
One primary ID: This can be an Australian driver's licence or learner permit that shows a photo, an Australian marriage certificate, a non-Australian passport that has a valid visa or entry stamp, a student ID card with a photo, a firearm's licence, or a Proof of Age/Photo identity card that has been issued by an Australian government agency.
Two secondary IDs: The list of acceptable secondary IDs is extremely long. It includes the following but there are many more available to choose from. You can use your Medicare card, a Security Guard licence, a photo ID card that's been issued by the Australian Defence Force, a bank statement or credit/debit card, or an Australian utility bill as your secondary IDs.
One commencement ID: Your commencement ID will be your Australian birth certificate or passport, a visa, an ImmiCard that's been issued by the Department of Home Affairs, an Australian Citizenship certificate or a certificate of Evidence of Resident Status.
If you're applying online for your national police check then you also need to provide a biometric link. This sounds a lot more complicated and technical than it is. The biometric link is simply a photo of yourself holding one of your forms of ID (preferably the commencement ID). This allows reviewers to confirm that the person applying for the background check is the right person.
If you're applying in person at your local police station then there's no need to provide a biometric link. Instead, the officer who takes your application will simply compare what you look like with the photos on your ID.
All of the ID that you provide is intended to prove the authenticity of the applicant. It speeds up the process too.
In Summary
An employer in Australia can request a background check for potential employees or existing ones. However, they need to have your consent before they submit an application. While not all employers will require a National Police check, there are more demanding it than ever, especially when it comes to the more sensitive job vacancies.
Due to the potential for there to be a delay if your application gets flagged for manual review, an online police check is the fastest and most convenient way to get your official criminal history. Make your application as early as possible so that you can present the certificate to a potential employer as soon as you receive it.