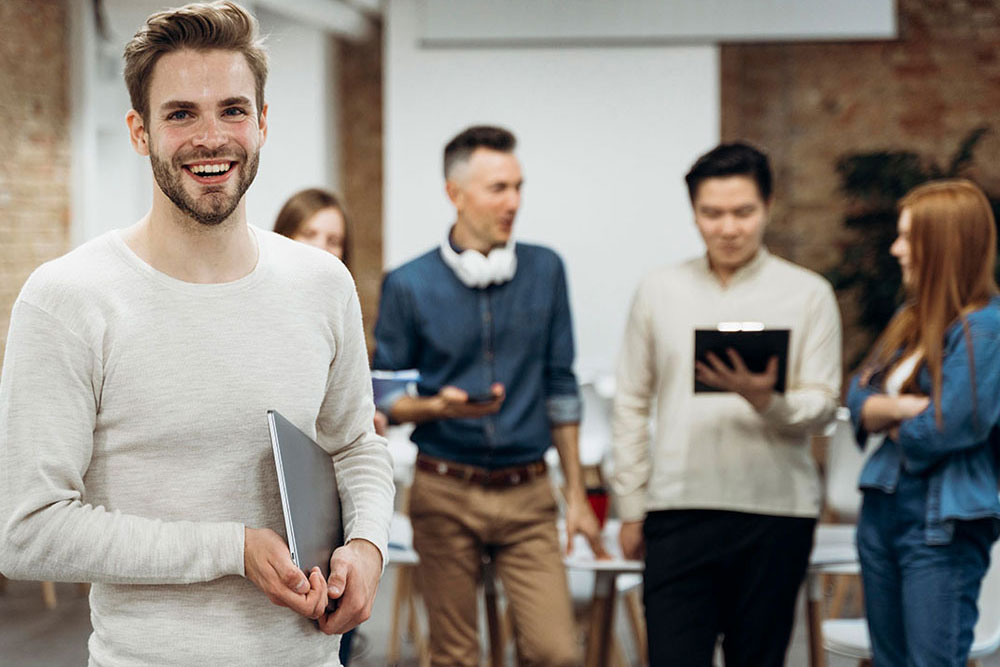 What is the Difference Between Your Certificate and a National Police Check from a Local Police Station?
You can be asked to undergo a National Police Check for any number of applications nowadays, from job roles to adoption and many other things. Police Checks are useful tools to help a person understand your character and/or whether it is safe to hire you if you want to work in a sensitive environment. 
Police Checks can be applied for manually in places such as post offices or police stations, but they can also be applied for quickly and easily through online forms with accredited bodies such as Crime Check Australia. Accredited bodies are licensed and regulated by the Australian Criminal Intelligence Commission, so you know that they can be trusted with your private information and can provide credible Police Checks to suit your needs.
What is the Difference Between Your Certificate and a National Police Check from a Local Police Station?
If you've received your National Police Check from a local police station and from an online service before, you may notice some small differences in formatting but both of these certificates are valid and acceptable across all states and territories of australia.
The same government systems and databases are used in both cases, the process is simply different. For a manual application, you must bring your documents and form to your local police station or post office in order to apply for a Criminal Background Check, which will then be posted back to you once completed. This does not include a digital copy.  
Why Should I Apply Online With Crime Check Australia?
An online application can be a lot quicker than a manual application. You can go through the steps from the comfort of your own home, organise your personal documents in your own time, and go at a pace that suits you. Crime Check Australia have streamlined this service for your convenience so the online form now only takes 5 minutes to complete. 
Applying online also means you have access to a customer support team who can help you with any issues you confront during the process. CCA has an excellent team waiting to help you through any or all steps of the process to make sure you feel comfortable that your application is accurate.
Finally, an Police Check Online means that you will have a digital copy sent to you rather than a physical one, so you can easily email this copy for your applications. A manual application only sends you a physical copy, and it can be more difficult to find a scanner compared to printing off your digital copy at a local library for example. 
How Long Does It Take To Process My National Police Check?
When you apply for your Criminal Record Check through Crime Check Australia, this application usually takes up to 1 business day for around 70% of applicants but sometimes only takes a matter of hours.
However, approximately 30% of applicants may be delayed for further review by the system, and can usually take up to 2 – 15 business days. This process may take longer depending on your history, but these are exceptional cases.
It's recommended that you place your online order up to 10 days in advance of when you will require your Police Check Certificate, as it is not possible to predict whether your check will be selected for further review. This process is out of the control of Crime Check Australia.
What Can Delay My Police Check?
Occasionally an application can be flagged for manual processing by australian police agencies, and an official from a state or territory police agency must manually supervise the check. 
When you submit your application for a National Criminal History Check, there are computer algorithms in a central government database which compare your data against the criminal database. When these algorithms experience complexities, they flag the application and an official at an Australian police agency must complete the check and vet the process.
Only a small number of applications are flagged for manual review, and up to 70% pass through the process without further delays. Multiple reasons can be the cause for these delays, and they are not necessarily related to whether your check will bring up a criminal history. 
The complexities that can delay your application can include:
Common or shared names
Incomplete details in your application
Complicated address(es)
A recent court appearance
Prospective match with a Disclosable Court Outcome
Previous traffic fines
These delays can take between 2 and 15 business days, though it can take longer depending on the reason for the delay. Therefore it is recommended that you apply for your Police Check Online up to 10 days in advance of when you require it. 
How Often Should I Renew My Police Check?
Officially, Police Checks have no set expiry date. However, as the check is only taken at one point in time, organisations may want a more recent National Police Clearance for your application due to internal safeguarding policies. While many will require your application to be a maximum of 3 months old, some can be extended to 6 months depending on the circumstances. 
Legally (at time of writing) you are required to undertake a Police Check every three years if you wish to volunteer in a Commonwealth Government supported or funded aged care program/facility. 
There are many situations in which you might require a Criminal Record Check, such as:
Working with children (childcare, teaching)
Working with the vulnerable (disabled persons, the elderly)
Working as a Police Officer or Firefighter
Working in a professional aspect such as a doctor role, or lawyer
Working in the government sector
You may also require a police check if you are applying to adopt a child, applying for a license, Visa applications, immigration purposes, volunteer work, or if you require a check under Commonwealth legislation.
Where Is My Online Police Check Valid?
The National Police Check is a nationwide official certificate that maintains validity across the different states and territories of Australia. These may also be referred to as:
Crime Check Australia provides National Police Checks which are valid in the following states:
Please be aware that some organisations may only accept certificates issued by their own preferred provider or the Australian Federal Police. Check with your employer if they have a preferred option, otherwise they will accept a National Police Check from a government accredited provider such as Crime Check Australia.
Which Check Do I Need?
There are multiple different checks that you can order, and your organisation is likely to let you know which check they will require for your application. However, if you are unsure, here are the three main Police Checks;
Employment Police Checks: Employment Police Checks are specifically designed for those wishing to engage in paid work. An employer may request this if the role in question includes working with children or sensitive materials.

 

Volunteer Police Clearance: Designed for those wishing to volunteer with charities and non profit organisations. This type of Police Clearance is limited in scope, so unless you intend to become a volunteer only, it's most likely that you will be asked for an Employment Police Check.
Australian Federal Police Check: This check is usually required for people seeking employment in the Commonwealth or Government, or immigration/visas.
It's always good to double check with your organisation which check you require so you don't have to reapply at a later date.
How Do I Apply Online?
To begin your application, you will need to enter your contact information and then provide 4 forms of identification as shown in the example below: 
Commencement document such as an Australian Passport or Australian Birth Certificate
Primary documents which can be an Australian driver's license or if you're under 18, a current student identification card that has your photo and signature can be used
Secondary documents such as your Medicare card or evidence of the right to an Australian Government benefit.
You then have to provide a photo of yourself holding any one of the photo IDs you'll be providing, in order to prove that the documents are yours. This photo is submitted alongside your documents, and you can then move on to paying the fee for your application if an organisation isn't already fronting the cost. Payments can be provided using Visa, Mastercard, or AMEX.
Finally, your personal information is required (such as your legal and/or previous names) and you must sign your consent. If you are under 18, you must have your parent or guardian sign their consent, otherwise the Police Check will be invalid.
After you've provided all the necessary information and documents, around 70% of checks are completed within 1 business day, some within a matter of hours. If your application has been delayed, this can take up to 2-15 business days depending on the circumstances, or longer. 
If you are experiencing unexpected delays with your application, feel free to contact us so we can help. 
How Much Does a National Police Check Cost?
The cost of your application varies with each agency you apply with, though you may find that Volunteer checks can be less expensive than the standard Employment check. At Crime Check Australia, our prices are as follows:
Volunteer check: $69 including GST.

 

Employment check: $99 including GST.

 
Once you have applied for your criminal background check, you will be unable to receive a refund unless you have extenuating circumstances. Submitting your National Police Check application and payment of its fees is taken as confirmation that you have read and accepted the terms and conditions of CCA's service.
To avoid paying for a check that isn't necessary, we recommend you check the following:
Confirm which check your require (ask your organisation)
Check your documents and ID are correct and in date
Confirm you have signed, dated, and included the pre-populated informed consent form with your application.

 
If you believe you qualify for a refund, contact us to see how we can help. 
How Do I Contact CCA For Further Help?
If you still have further questions regarding the validity of your Police Check, feel free to check our extensive FAQ section, or contact us with a specific question if you can't see yours answered.
We have a contact form available for easy contact with our customer support team, or you can email us at info@crimecheckaustralia.com.au.
Our customer support team is on hand to help you with your queries so don't hesitate to send us your questions!