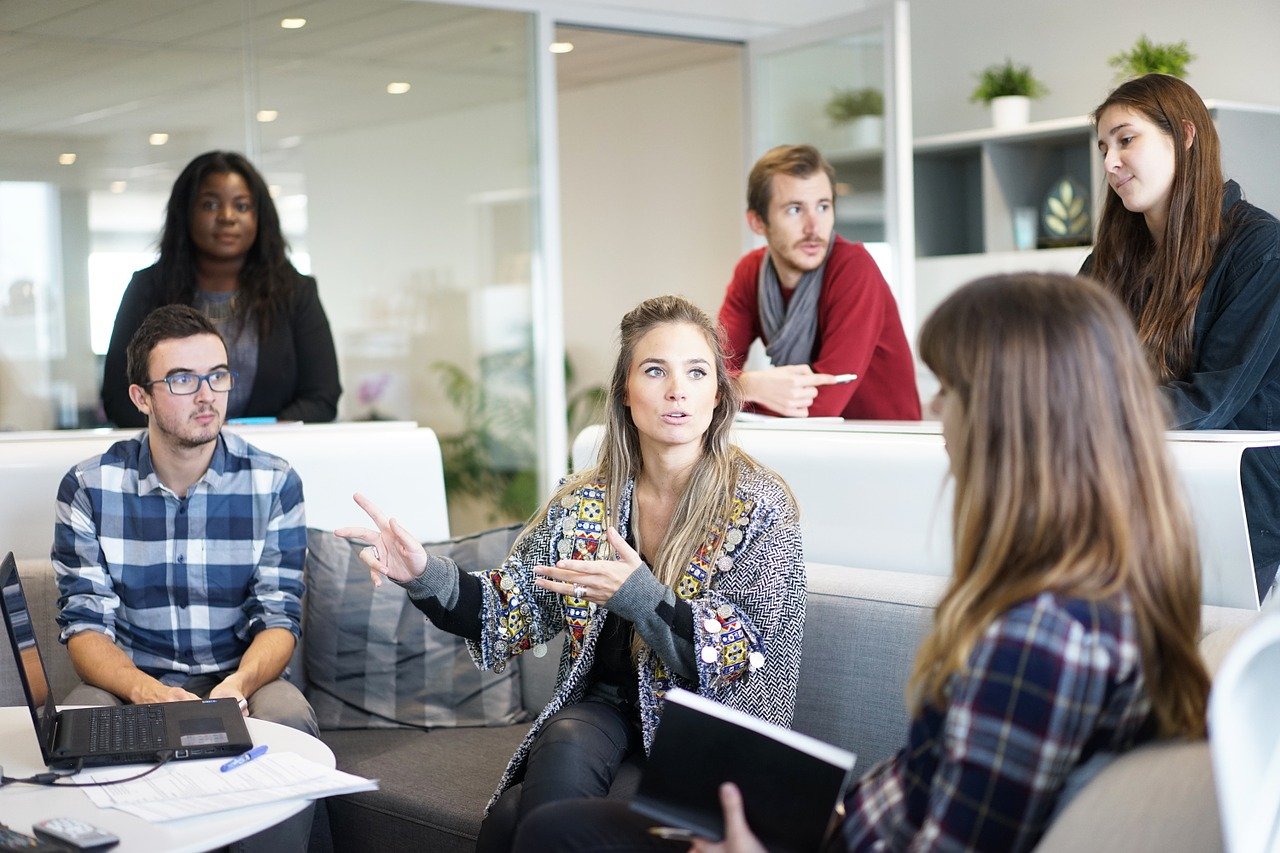 Will All Organisations Accept Both NPCs And National Police Check?
Multiple organisations ask for National Police Checks in order to evaluate their possible new hires, and also to maintain the safety of those they work with (such as children). Organisations may require them for job roles, volunteer roles, or even licenses and visas, so it's good to be well versed in the many different names of Criminal Background Checks, to avoid any confusion when applying for your Police Check.
Crime Check Australia is an accredited body, licensed and regulated by the Australian Criminal Intelligence Commission, and they've streamlined their service so that your online application can be completed easily. Applications can be done manually in post offices and police stations, however these take longer to process and there isn't much help available if you're confused by the process. CCA offers a fantastic team of customer support to help you step by step through your application should you need it, and 70% of applications processed come back within 1 business day (sometimes in a matter of hours).
Will All Organisations Accept Both NPCs And National Police Check?
Yes, as these are both the same thing just under a different name. A National Police Check and a National Police Check are simply different names for what is a background check of your criminal record, should you have one.
Some states and organisations may name these differently, but they are all the same process. The organisation you are applying to will likely tell you which check they require for your application if you are to apply for a Police Check yourself, otherwise they may be partnered with another accredited body to perform the checks themselves.
What is the Difference Between an AFPC and an NPC?
There is minimal difference between an Australian Federal Police Check and a National Police Check, however you will need to know the difference so that you're clear with which Check to apply for. The differences are as follows;
AFPCs can only be issued by the AFP, whereas an accredited body such as Crime Check Australia can handle all other Criminal Background Checks required.
National Police Checks release convictions and/or offences under State legislation in various police jurisdictions, and offences which qualify under the Spent Convictions Scheme may not be disclosed.
Federal Police Checks do not release any convictions that fall under the Spent Convictions scheme, and the offences that are released are not dependent on State/Territory legislation. In some cases, such as immigration checks, spent convictions may be released on AFPCs as well.
What is the Spent Convictions Scheme?
The Spent Convictions Scheme began in 1990, and now covers all states and territories of Australia. This scheme means that if you have not committed a crime considered to be serious under it, or you have spent 5 years without re-offending, then your crime will no longer be on your record.
This also means that any crimes you've committed that have been 'spent' will not show up on your Criminal Record Check and you do not have to inform anyone of them, even if you are asked.
If you have been imprisoned for more than 24 months whilst under 18 or have been imprisoned due to sexual crimes (along with any other serious crimes) then these crimes will not be classed as spent and will remain on your criminal record permanently.
Click here for more information on the subject.
Which Check Do I Need?
This will depend on the reason for your check. The organisation you are applying with will let you know which check they require to see, but if you are unsure;
Employment Police Checks: Employment Police Checks are specifically designed for those wishing to engage in paid work. An employer may request this if the role in question includes working with children or sensitive materials.
Volunteer Police Clearance: Designed for those wishing to volunteer with charities and non profit organisations. This type of Police Clearance is limited in scope, so unless you intend to become a volunteer only, it's most likely that you will be asked for an Employment Police Check.
Australian Federal Police Check: This check is usually required for people seeking employment in the Commonwealth or Government, or immigration/visas.
It's always good to double check with your organisation which check you require so you don't have to reapply at a later date.
What Other Names is a National Police Check Known By?
There are a number of different names that a National Police Check may be referred to by. Some examples include:
We recommend you familiarise yourself with these names as many organisations could use any of these to refer to your Criminal Record Check.The name of a state or territory may also be specified in the name such as the following:
Police check NSW
NSW Criminal Record Check
NSW Police Clearance,
Criminal Background Check in NSW
Police Check VIC
Victorian Police Check
Police Clearance Certificate in Victoria
VIC Police Clearance
The checks undergone through Crime Check Australia are valid across all states and territories of Australia, so whether your ordered check is under a specific title like those above, our online service can still help you order yours no matter where you reside.
Where Is My Police Check Valid?
The National Police Check is a nationwide official certificate that maintains validity across the different states and territories of Australia. These may also be referred to as:
Crime Check Australia provides National Police Checks which are valid in the following states:
Please be aware that some organisations may only accept certificates issued by their own preferred provider or the Australian Federal Police. Check with your employer if they have a preferred option, otherwise they will accept a National Police Check from a government accredited provider such as Crime Check Australia.
How Often Do I Need to Have a Police Check?
At the time of writing, you are legally required to undertake a Police Check every three years if you wish to volunteer in a Commonwealth Government supported or funded aged care program or facility.
However, it will be up to the decision of the organisation you are applying to whether you require an updated Police Check. Though they have no set period of validity, many organisations will have their own internal policies on the age of accepted Police Checks. This is usually a period of 3 months but some may extend this depending on the nature of the application.
How Do I Apply for a Police Check Online?
The online process through Crime Check Australia is designed to be straightforward and easy, with customer support on hand should you find any difficulty. As an accredited body in Australia, CCA is licensed and regulated by the Australian Criminal Intelligence Commission, so you can rely on them to process your application quickly and trust them with your information.
Applying for your Police Check Online can be much quicker than applying manually, as there is a high chance your certificate will be delivered to you within a matter of hours or 1 business day. This digital certificate is also useful should you need to email it to an organisation for your application, saving you time for scanning a physical copy.
To begin your application, you will need to enter your contact information and then provide 4 forms of identification as shown in the example below:
Commencement document such as an Australian Passport or Australian Birth Certificate
Primary documents which can be an Australian driver's license or if you're under 18, a current student identification card that has your photo and signature can be used
Secondary documents such as your Medicare card or evidence of the right to an Australian Government benefit.
You then have to provide a photo of yourself holding any one of the photo IDs you'll be providing, in order to prove that the documents are yours. This photo is submitted alongside your documents, and you can then move on to paying the fee for your application if an organisation isn't already fronting the cost. Payments can be provided using Visa, Mastercard, or AMEX.
Finally, your personal information is required (such as your legal and/or previous names) and you must sign your consent. If you are under 18, you must have your parent or guardian sign their consent, otherwise the Police Check will be invalid.
After you've provided all the necessary information and documents, around 70% of checks are completed within 1 business day, some within a matter of hours. However, up to 30% of Australian Police Checks can be delayed by the National Police Checking system, and this delay can be between 2-15 business days.
In some exceptional cases this can be longer, but please note that it is not possible to predict whether your check will be selected for further review. We recommend placing your order up to 10 days in advance of when you require the results, as this review process is out of the control of Crime Check Australia.
What Is Disclosed in a Police Check?
When you apply for a Criminal Record Check, all of your past convictions within all States and Territories of Australia will be released via your National Police Check. Depending on each state's legislation guiding criminal records, these will either return a Disclosable Court Outcome or a Non Disclosable Court Outcome.
DCO means that the subject of the police check has offence(s) that are considered releasable by the state and are displayed in detail, while NDCO means that the individual has no offences to be disclosed on the certificate.
Offences which can come up in a Criminal History Check can include:
Sexually related offences
Traffic charges for which an individual is convicted
Sentences and convictions
Pending court charges
Offences that are considered either irrelevant or not serious are not displayed and can include:
Findings of non-guilt
Offences outside the jurisdiction of Australian police agencies and courts
Convictions outside of the country
Diversion programs
Information that is stated on your Criminal Background Check will only be listed if it falls within the spent convictions scheme. This means if you were a minor when you were convicted and a period of 5 years has already passed since your conviction (during which time you did not re-offend) then this conviction will not appear on your national police check.
How Do I Contact CCA For Further Help?
If you still have further questions regarding the validity of your Police Check, feel free to check our extensive FAQ section, or contact us with a specific question if you can't see yours answered.
We have a contact form available for easy contact with our customer support team, or you can email us at info@crimecheckaustralia.com.au.
Our customer support team is on hand to help you with your queries so don't hesitate to send us your questions!