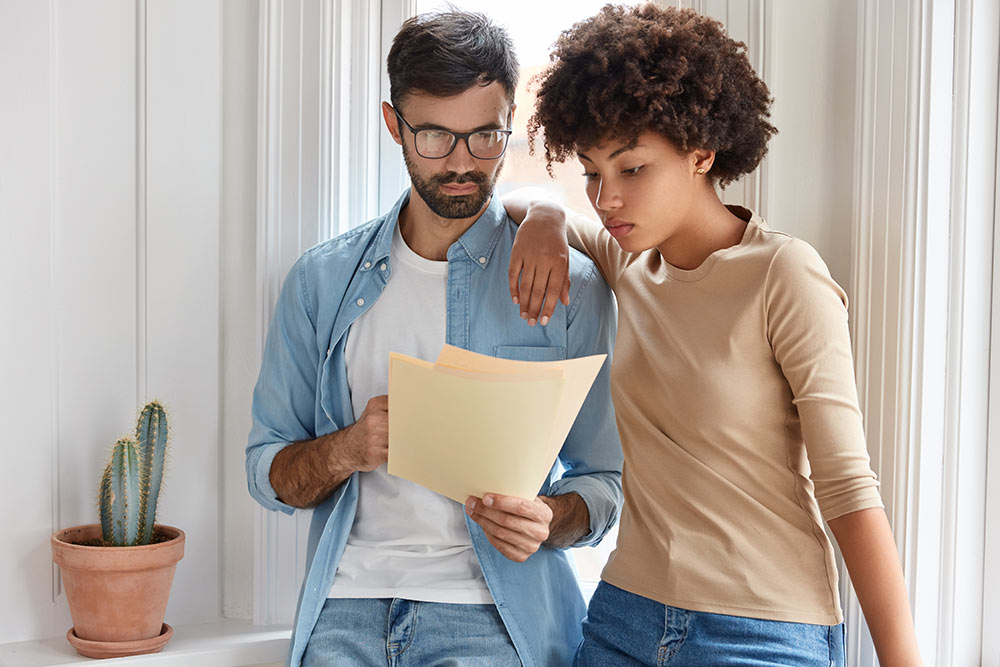 How Do I Track A Police Check Online?
Police Checks provide an official account of a person's criminal history. They act as important documents for job screenings and citizen registration, among many other things.
If you are a working adult, you will likely have to consent to a National Police Check at some point in your career. If you find yourself in this position, Online Police Checks provide a quick and simple way to verify your criminal credentials.
Applying for a Police Check Online
Accredited bodies of the Australian Criminal Intelligence Commission (ACIC), such as Crime Check Australia, are licensed to conduct Online Police Checks. These are completed remotely via the internet and returned by the same means usually within one day.
Police Station Checks
The alternative to an Online Police Check is to visit your local police station and request a Police Check. This type of application requires you to fill in the paperwork by hand.
This process usually takes longer than an Online Police Check as handwriting issues can cause delays and applicants may be required to return to the police station for follow-ups.
Because of this, registering for a Police Check Online can be a more convenient option for many people.
How do I Track a Police Check Online?
Once you have submitted your Online Police Check with your chosen ACIC-accredited body, most providers enable you to track its progress on their website.
Our tracking system ensures that applicants are kept in the loop at all times. If you have applied for a Police Check, it's very easy to receive updates on its status. Simply follow these steps:
Click on the 'Status' button located on the navigation bar at the top of the Crime Check Australia website. This will take you to our dedicated tracking page.
Enter your check ID (this is a six-digit code that is sent to you by SMS when you submit your Police Check application) and email address into the relevant boxes.
Hit the 'Check status' button, and that's it! You will now be able to see the latest status of your Police Check application.
Along with the tracking system, applicants will also receive information about any updates on their application automatically via email and SMS. For example, this could be notification of a delay if the Police Check has been selected for manual review.
Finally, our dedicated customer service team is available to help with any other queries you may have regarding your application. They are reachable from the following contacts:
Phone: (03) 8400 4453. (Mon-Fri 9am-5pm AEST)
What are the Different Stages of an Online Police Check?
There are several steps that your application goes through before you can receive National Police Clearance. Here is an outline of the overall process:
Once you submit your application, we evaluate the attached documents for consistency and identity verification purposes. Once the identity of the applicant has been confirmed, we submit a Police Check request to the National Police Checking Service.
The Police Agency then checks the applicant's identity against a national database containing information about known Persons of Interest (POI). If there are no matches, the Check is returned to us with a result of No Disclosable Court Outcomes.
If the applicant's details match an existing POI record, Police History Information (PHI) records are vetted to determine which information will be released. The Police Agency will consider the category and purpose of the Check when deciding what will be released.
After a final review from the Police Agency, the Police Check is returned to Crime Check Australia with either Disclosable Court Outcomes or No Disclosable Court Outcomes. This information is released to you immediately via email, where you will find your National Police Check.
You can check which stage your Police Check is at through our online tracking service and will also receive any updates automatically via email or text.
Please also note an estimated 30% of Police Checks are randomly selected for manual review. This can disrupt the process and lengthen the time it takes to receive your results. If your application is selected for review, you will receive notification of this by email or SMS.
When Could you Need an Online Police Check?
There are a number of scenarios where you could be required to submit a Criminal Background Check.
Employee screening is the most common reason. Recruitment for particularly sensitive jobs like teaching necessitates an evaluation of each applicant's criminal background in order to identify potential safeguarding issues.
There are also other instances when a Police Check may be required. Some of these include:
Work or volunteer work that involves vulnerable persons or access to sensitive information
Visa applications
Australian citizenship applications
Adoption applications
Australian government role applications
Occupational registration
Licensing for certain purposes such as firearms
What do I need to Apply for a Police Check Online?
When applying for a Police Check online, there is certain personal information and documentation you need to provide in order to confirm your identity. The application can only be moved on to the National Police Agency once this has been collected and verified.
Before starting your Online Police Check, you should have the following personal information at hand:
Your full name, including any other names you have used in the past
Your date of birth
Your current address and any residential address you have lived at in the previous five years
Your current contact information
Secondly, you need to provide four different types of ID. These include:
One primary ID with photo identification. The most common forms of primary ID are an Australian driver's license or permit, an Australian marriage certificate, a non-Australian passport, a Proof of Age Card or a Photo Identity Card.
Two secondary IDs. Many documents qualify as a secondary ID, including a bank statement, a utility bill, a Medicare card, a credit reference check or any document issued by a foreign government.
One commencement ID with photo identification. This can be an Australian passport, an Australian birth certificate, an Australian Visa or an Immicard.
Finally, you will need to submit a biometric link that establishes your connection with the photo IDs provided. Generally, this is a selfie of yourself holding up one of your chosen photo IDs.
Please also note that the lists of documentation provided above are not exhaustive. For more information on what documents are acceptable, consult the 'What documents do I need to provide for my police check?' section on our FAQ page here.
How do I Apply for a Police Check Online?
Applying for an Australian Police Check with Crime Check Australia is a simple process that should take no more than ten minutes, provided you have all the relevant documentation available.
The steps for online applications are as follows:
Provide basic information and state the type and purpose of your Police Check.
Pay the application fee.
Provide additional personal information.
Upload copies of four ID documents along with a biometric link to verify your identity.
Give your consent and submit the application form.
After submission, you can expect your Criminal History Check to be returned within one business day, barring any delays.
Is an Online Police Check Safe?
Crime Check Australia uses high security systems to protect the user's personal information whenever a Police Check application is being processed.
Credit card information and any other personal details are kept hidden with SSL-encryption technology. All payments are handled by a PCI compliant service provider, meaning no one at Crime Check Australia can see your card details.
If you need to undergo a Criminal Record Check, always use a provider that is ACIC-accredited and adheres to government laws.
How Long Does an Online Police Check Take?
Once you have submitted your Online Police Check, it will usually be returned to you within one business day. In some cases, this can take even less time as most of the review process is automated.
Occasionally, Police Checks will take longer than one day to be returned. This could be because the applicant has a common name that has several entries on the database, or if the documents provided are erroneous.
The biggest cause of delays, however, comes from manual review. Around 30% of Police Check applications are randomly selected for manual review. When this occurs, Police Checks may take up to 15 business days to be returned to the applicant.
For this reason, any person in need of Police Clearance is encouraged to submit their application as early as possible.
Remember that you can track the status of your Police Check at every stage online and will be automatically notified with any updates on its progress.
Where are Online Police Checks Valid?
Once your Police Check is returned to you, it is valid across all Australian states and territories.
Any ACIC-accredited Police Check you apply for online is a Nationally Coordinated Police Check. This means that your identity is checked against all Australian state databases for potential matches.
As such, the results of your Police Check are proof of your eligibility to work in any territory or state in Australia. For instance, A NSW Police Check is equally valid in Victoria, and vice versa.
Whilst your Police Check is valid nationally, please note that some organisations may only accept certificates issued by their own preferred provider. Always check with your employer before submitting an application of your own accord.
How Long is an Online Police Check Valid?
An Online Police Check is a 'point in time' assessment that is only representative of a person's actions before and at the time when the check was submitted.
Police Checks do not have an official expiry date. Instead, organisations and employers set the time period in which they will accept old Police Checks. Generally, you will have to consent to a new Police Check if you do not already have one from the last three months. The validity period may be slightly longer with some organisations.
In some professions, such as in the care sector, employees may be required to undergo regular Police Checks. The frequency of these updated checks is up to the discretion of the employer and will be stipulated in your contract. For example, volunteers in Government aged care programs are required to undertake a National Criminal History Check every three years.
Summary
Online Police Checks are a quick and user-friendly alternative to checks solicited through local Police Agencies. By undergoing an Online Police Check, people can move into their desired job roles or proceed with the next stages of an application with minimal delay.
Another advantage of Online Police Checks is that they can be tracked. Crime Check Australia provides an easy-to-use online tracking system. Applicants simply need to insert their Check ID (a six-digit code sent via text upon submission of the application) and email address to view the latest progress on their Police Check.
In addition, applicants automatically receive notifications by email and SMS any time the status of their Police Check changes. Crime Check Australia's friendly customer service team is also on hand to help with any other questions regarding Online Police Checks.