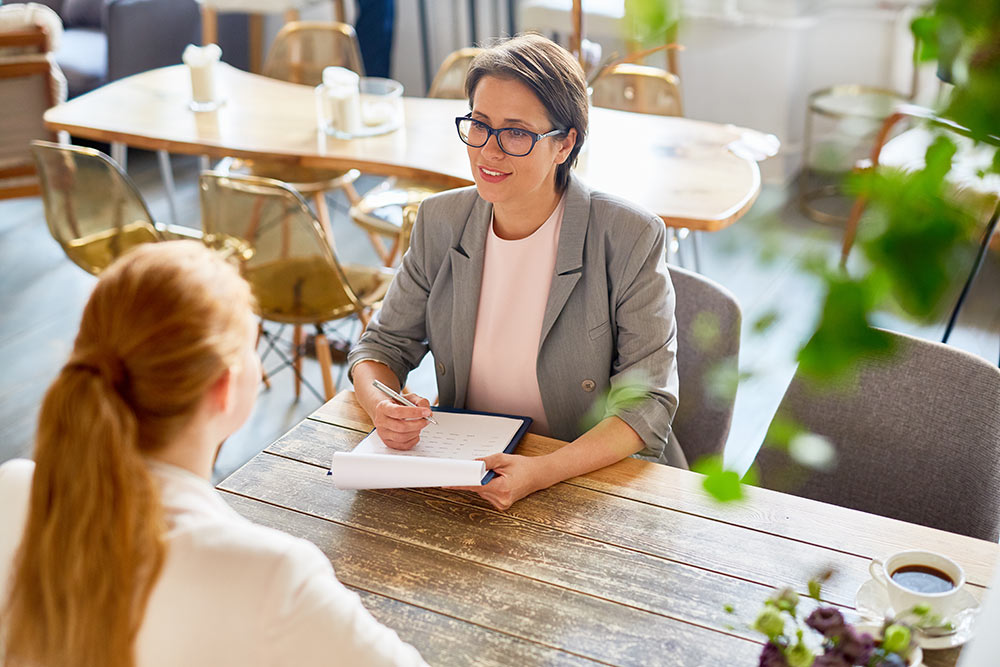 Interviewing Candidates And Verifying Their Identity Remotely
As a result of the Covid-19 pandemic, ordinary tasks that would usually be performed in the presence of others have now been transferred to a remote environment. Millions have had to transform their work lives and adapt to working alone from home, with communication taking place through emails, virtual meetings and audio calls.
Many areas have felt the impact of the pandemic, and the employment process is one of them. The regular interview has moved to screens, with employers meeting candidates virtually as opposed to physically. The virtual interview is increasingly popular and is an accessible means to hiring candidates. However, this new recruitment process requires extra care to be taken. Hiring remote workers has its complexities, and a strong identity verification system must be implemented to safely assess job candidates.
Interviewing Candidates Remotely
Interviews provide the opportunity to meet a candidate in person and engage with them directly. This gives the employer a sense of their personality, their experience, and how they will fit into the workplace. When in-person interviews were suddenly stopped following government restrictions, remote interviews became the alternative way to hire workers.
Remote interviews are practical, convenient and accessible. They have become the norm throughout the Covid-19 pandemic, and remain in place even now as restrictions begin to ease.
A remote interview is performed without the employer and potential employee physically meeting. The interview is conducted over the phone, or more commonly with a video call where they can meet each other virtually.
While this form of interviewing has operated pre-pandemic, it has fast become the normal way to meet candidates without breaking social distancing rules or risking the spread of coronavirus between parties.
Remote Identity Verification
Identity verification is the process used to check that there is a real person behind information provided to an online service. It exists to protect the identity of individuals for various tasks, including a criminal background check, making financial transactions and providing sensitive data.
Identity Verification For Employment Purposes
Identity verification is used for employment purposes in many sectors, and is usually implemented as part of the pre-screening process for candidates.
It helps to determine the true identity of a candidate by confirming their personal information, police history, educational and employment history, and any other relevant information required for certain professions.
It is especially common and important for jobs which handle finances, sensitive data, or provide care to vulnerable members of the community, such as children, the elderly and people with a disability.
How Is Identity Verified Remotely?
If a person is unable to meet with an employer face to face, other reasonable steps should be taken to verify who a job applicant is. The verification can be completed via digital means.
There are different methods of verifying identity electronically, depending on the job. Mostly, applicants will need to provide personal details including name and date of birth. Evidence of ID documentation is generally required for the purpose of employment, especially where a police check is conducted.
Usually, more than one form of ID is to be provided. Examples include:
Australian passport
Australian visa
Australian birth certificate
Australian citizenship certificate
Drivers licence
Marriage certificate
Depending on the job and the type of check that is required for identity screening, different documents will be requested as necessary. In some cases several documents must be provided, as with an Australian police check which requires 4 ID documents from applicants.
An image or photo may be required to cross match the individual in the photo with their identity documents. In other cases, fingerprint evidence might be needed.
Policies, although strict, are often relatively straightforward and do not require too much effort on the candidate's part.
Which Jobs Require Identity Verification?
Many jobs in Australia require the identity of the candidate to be verified before allowing them to start work. Similarly, any job that requires a mandatory criminal history check will include identity verification, as these checks are part of employment screening processes in certain fields.
Jobs which must use identity verification include:
Government roles
Positions of trust and authority
Roles which give access to private information and company data
Roles which give access to financial information
Roles involving children and other vulnerable groups
Jobs within health and care settings
Professional occupations which require registration and licences
Why Do Employers Use Identity Verification?
Identity verification is an important tool when recruiting new employees. For many reasons, mostly safety, employers need to be confident in knowing that they are hiring a person of good character, who is in fact who they say they are.
The process puts the employer's mind at ease, having allowed them to make an informed decision on the suitability of the candidate based on the information acquired. Each hire should be eligible to work, and not be at risk of potential harm to others including the employer, fellow employees and members of the public, if applicable.
Identity verification is a great tool for risk assessing individuals. It can be used to confirm if they have a police history when a criminal background check is performed. The check will reveal any prior offences which may directly affect their eligibility for the position, as some convictions can prevent a person from working in certain jobs.
As well as safety, verifying who somebody is will also confirm the accuracy of their job application, and whether they have provided false information. Education, employment history and credentials can be confirmed by verifying identity. Performing this process early on can help to speed up the hiring process, ensuring from the start that the candidate is honest and qualified for the position.
Police Checks For Employment Screening
A Nationally Coordinated Criminal History Check or National Police Check is used as part of the recruitment criteria for lots of companies. The check verifies the identity of the candidate, and important information that the employer should know about for the protection of the company and others will be established.
The results of a national police check give employers the chance to decide on whether the candidate is suitable after assessing the relevant information contained in the document.
Police clearance is only necessary for certain jobs, and not every industry requires candidates to obtain it. For example, it is unlikely that a bar job will expect a background check before hiring staff. But for others, the requirement is a compulsory method for vetting both new and existing employees.
For more information about police checks for employment screening, contact Crime Check Australia.
Working With Children And Vulnerable Groups
Identity verification is mandatory practice in workplaces that involve children or vulnerable groups like the elderly and the disabled. Employment screening is rigorous and more regulations exist to ensure the best level of safety and protection to the most vulnerable groups in society.
This type of work also requires a National Police Check from candidates. A check can be done remotely by applying for a police check online which involves the gathering of information from the applicant to search police databases across all states and territories in Australia. Sometimes a Working with Children Check is also required.
The police check will validate the information given by the candidate and produce a document called a national police check. The certificate contains the details of Disclosable Court Outcomes if any, or whether the record is clean and a result of No Disclosable Court Outcomes is issued.
Risks Of Remote Hiring
Many companies and employers have adapted to engaging with a remote hiring process. It has been a beneficial tool since in-person interviews became impossible during the global pandemic.
However, while it has its benefits, hiring remote workers brings an increased risk of dishonest candidates, fake identities, and documents which are forged. Businesses are at greater risk of being exploited by employees who are hired remotely without the right screening. For this purpose, identity verification becomes a crucial part of the criteria for hiring workers.
Tips To Interviewing Candidates Remotely
Remote interviews differ from regular interviews, but there are many similarities and expectations which should be followed no matter the location.
Choose The Best Method
There are some options when it comes to remote interviewing. Employers should decide which communication method is most beneficial and practical. One option is a phone call. This method is less efficient for helping to verify identity, as the employer can still not verify who it is they are speaking to.
While face to face interviews are an unavailable option, video calls do offer the next best thing. This way you can see the candidate, watch their physical behaviour, and get a sense of their character and personality.
There are many video platforms available to host an interview, such as Google Meets, Skype and Zoom.There are other tools too which can be used to tailor the approach to virtual interviewing, such as screen recordings which the employer can then look back on later when assessing applicants.
Stay Professional
Just because an interview is taking place from home, should not mean that it is any less professional. Even if conducted from the employer's kitchen table, the same level of professionalism applies as it would should the interview have taken place in the workplace.
A quiet setting is key to ensure both parties can see and hear well during the interview. It's a good idea to do a trial run before calling the candidate, to ensure the camera is positioned correctly, the lighting is good, and the microphone works. Both employers and potential employees should dress appropriately as they would for a regular interview. Remote interviews are just as important as interviews in a physical setting, and first impressions count.
Communicate Well
Interviews can be a nervous event for many people, and attending an interview remotely can seem even more overwhelming, particularly with video calls where you can view yourself in the camera throughout the process.
Remote interviewing is a relatively new experience for many, and a simple process to navigate the technological side of it will help candidates to feel at ease. Candidates should be given clear information about how to access the chosen platform, who they are meeting, whether it's audio or video, and any information regarding preparation beforehand to give them the best chance at a successful remote interview.
Remote Hiring Summary
Interviewing candidates and verifying their identity remotely is a concept which has become increasingly popular during the Covid-19 pandemic. For many job applications, it is no longer mandatory to attend an interview in person when there are electronic ways to meet each other and verify identity.
The interview process should remain as similar as possible to a physical meeting to ensure professionalism and aim to provide a secure setting to recruit the best individual for the job.
Identity verification is especially important when hiring people remotely. Proper security measures are vital to finding the right candidate, and ensuring the safety of the company, its employees and the people using its services.