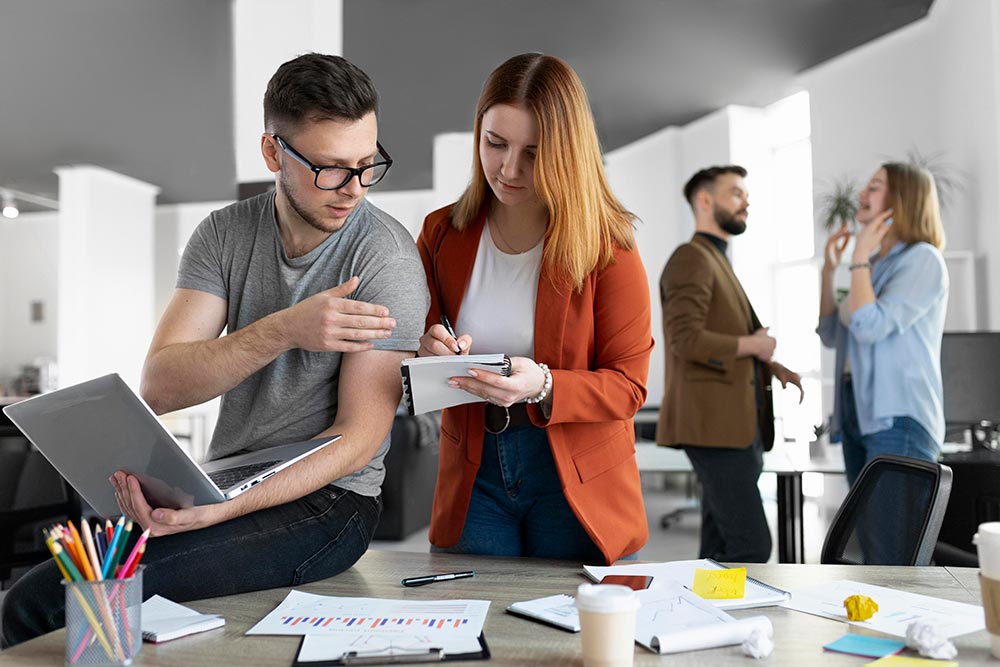 Top 13 Industries that Need a Police Check
The pre-employment background check is growing increasingly common in Australia. Some industries are mandated by legislation and are legally required to perform a police check. Others include police checks as part of the hiring process simply to keep their brands, employees, and customers safe.
For some industries, a police check is only one of the background checks that need to be performed before an offer of employment is made. More employers in Australia are requesting police checks than ever. Here are the top 13 industries that require potential employees to apply for a national police check.
1. Public Vehicle Drivers
From taxis and drive-share services to bus drivers and chauffeurs, any driver that wants to drive a public vehicle that involves passengers will need to submit a police check to an employer. All employees in the transport industry will tend to require some form of police check, but when the public is involved those checks become vital.
A police check for those that want to drive the public from location to location will highlight any kind of criminal history that suggests public passengers may be at risk. If drivers weren't required to present a police check certificate then passengers could be put into dangerous situations.
2. Prison Staff
Everyone that works in a prison environment will be required to submit to a national police check before they can be hired. Even volunteers will have to sign consent forms for a criminal history check, and will also have to submit some form of child-related employment screening check as well.
Police checks for prison staff are essential because prisoners are in a  vulnerable position. Prison workers have power over prisoners, so all guards and penal managers need to be shown to have nothing in their past that indicates abuse of power. Police checks can highlight any potential red flags that indicate a candidate is not suitable for a role in such a potentially volatile environment
3. Healthcare
If there's one industry that requires police checks for all employees, it's the healthcare sector. Almost every role in a healthcare setting will require a criminal history check. Many will include the state's version of a Working with Children Check as well.
From public and private hospital workers to general practice staff, physiotherapy workers, or anyone that comes into direct or indirect contact with patients needs to be screened for past criminal behaviour. Even auxiliary workers such as reception teams or maintenance staff will need to have police clearance carried out before they will be offered a position in a healthcare environment.
4. Teachers and the Education Industry
Every job in schools, colleges, and training institutes will require a police check to be carried out. It's not just full-time teachers either. You're going to need to apply for a national criminal history check even if you're volunteering or performing work experience as part of your education.
It's no surprise that this is one of the most vigorously tested industries when it comes to police checks. Those considering a career in education will have to also submit a Working with Children Check and may face additional background checks alongside the standard ones.
With children being particularly vulnerable to abuses of power, the education industry is one of the most thorough when it comes to checking and testing all candidates.
5. The Government
While an Australian police check is not mandatory for every role within a government body, some positions will require extensive police checks to be carried out. These are often more rigorous than the checks that other careers require. It's all going to depend on the role and how much access it gives the employee to classified or sensitive info.
Although not mandated by legislation, you can expect to undergo an Australian federal police check for almost every job role that takes place in government buildings.
6. Legal Sector
This is an industry where police checks are always going to be mandatory. All law firms will request a national police check, as will employers hiring for the judiciary. In the legal sector, hiring someone that has evidence of a criminal record is a violation of the law.
That's because workers in the legal sector will have access to potentially confidential or sensitive documents and information. If you're applying for a job in the legal industry then you will normally be required to submit a police check early into the application process.
7. Construction Industry
One of the sectors that sees a lot of staff turnover and temporary workers, the construction industry is making more use of police checks than ever. There's a lot of demand for construction jobs, and there's a lot of investment capital involved. Construction firms need to ensure that hires are trustworthy.
Construction involves a lot of risk management, and firms can leave themselves exposed to real concerns if they hire without obtaining a police check on all applicants. No matter what kind of job you're planning to apply for in construction you can be sure that an official background check will be required before a job offer is made.
8. Hospitality
This will depend on your state or territory, but most hospitality jobs will now require a police check. That's going to include positions such as restaurant managers, bouncers, bar staff, hotel receptionists, and chefs. Most states have specific legislation regarding who can and cannot work in hospitality.
In almost all cases, submitting a valid police check certificate is going to be required before a job offer. You can expect a more thorough police check to be conducted if the role you're being offered involves selling alcohol or selling food.
9. Retail
The employment process for retail workers is known as having one of the fastest hiring cycles. For people applying for retail work, having a police check is often going to be required, and you may have to provide your certificate quickly. There's a lot of cash handling and potential for theft in retail, so employers need to screen candidates thoroughly.
Police checks are vital for the retail industry to protect retail brands from fraud or theft. The fast pace of hiring means that applicants should always submit their application for police clearance as early as possible through Crime Check Australia.
10. IT
The technology industry in Australia is experiencing massive growth, and demand is high for skilled and experienced IT professionals. Of course, as the sector grows so too do the risks. Data security is of paramount importance, and tech companies are facing more security issues than ever.
That's why most roles within an IT environment will require a police check. When brand and customer data is so vital to protect, it's no longer enough to simply hire AI or cloud experts. To stay safer and protect those that interact with the IT business, police checks are now an essential stage of the hiring process.
11. Manufacturing Industry
From food and beverage brands to textiles, footwear, and clothing manufacturers, there's a lot of money to project in the manufacturing sector. Not only that, but manufacturers have stringent safety measures and legal requirements that affect almost every stage of manufacturing operations.
The result is one of the strictest environments for employees. No matter what position you're applying for, you should expect to be required to consent to a criminal background check. As the laws and legislation that cover manufacturing only grow longer every year, you should always expect a national police check when you apply.
12. Mining
When you apply for a police check, one of the data points that you have to provide is why you're requesting the check. One of the options is 'Mines, Industry Regulation and Safety licensing purposes'. That's because mines are a big contributor to Australia's economy, especially the coal and gold mining industry.
Although police checks are mandatory for mining industry workers in Western Australia, you can expect to submit a check for mining work across the whole of the country.
13. Real Estate
With big money involved, as well the potential to be in close contact with the vulnerable, it's no surprise that the real estate sector will require a criminal record check. You're going to need a police check no matter what kind of role you're applying for in real estate.
Property managers, sellers, and receptionists in an estate agent's office will usually be expected to provide a valid police check to employers before a job offer is made. There's so much money and paperwork involved in real estate that the potential for fraud is an ever-present risk. Real estate businesses need to ensure that their hires don't have a history of theft or fraud.
Working with the Vulnerable
There are lots of careers where you may come into regular contact with vulnerable demographics. Sectors such as healthcare or public transport require police checks for obvious reasons. Yet, there are plenty of careers out there that aren't under those umbrellas but still involve vulnerable people.
Sports coaches, charity directors, journalists, and call centre support staff are among the countless jobs that may involve employees coming into contact with the vulnerable. Depending on the role being applied for, there may be more thorough checks in place as well.
Finance and Banking
It's no surprise that some of the most rigorous background checks are required for working in the finance and banking sectors. With vast sums of money, along with access to the personal and confidential information of customers, all job seekers looking at the finance industry should be prepared for an Australian federal police check.
There's also a high chance that you will have to consent to a bankruptcy check as well. This is different to a police check. It's intended to ensure that job candidates don't have a financial history that could lead to a conflict of interest or a range of risk factors.
Why Do Employers Need Police Checks?
A national police check is more important for some roles than others. While most employers can benefit from introducing police checks into their hiring process, the above industries have particular risks. Whether it's working closely with vulnerable people, handling large amounts of cash, or means that workers can see sensitive and protected information, police checks are more vital than ever.
Police checks make it easier to hire the right workers but also ensure:
Workplace and customer security – An employer's main responsibility when hiring is ensuring that hires aren't going to introduce an element of risk to the workplace. A criminal background check keeps businesses and customers safe from multiple risks, whatever the industry.
Legal compliance: Some roles are legally required to have a police check as part of the recruitment process. Failing to get police checks from candidates can often mean breaking the law, especially for teaching, legal, and government jobs.
There's also the fact that police checks can speed up recruitment. A police check that flags a potential risk means that employers can make an early decision into that candidate's suitability for a vacancy.
Will a Police Record Stop Me from being hired?
The most important thing to remember about national police checks is that they are always going to be job-relevant. Just having a criminal record is not be the barrier to employment that you might assume,
When a criminal record check is reviewed, any criminal history will be considered in terms of its relevance to the job being applied for. Factors like how long ago an offence took place, or how it's relevant to a position will be taken into account. For example, someone with disclosable court outcomes for repeated excessive speeding may not get approval from an employer looking to recruit a driver.
However, that same criminal history may not be relevant to a job in a bank. As a result, it won't be relevant to the role and may not be included or taken into account. Of course, more serious crimes may be a lot more prohibitive. While crimes that aren't serious will often be left to the discretion of the employer, if you've been convicted of sexual offences, murder, or assault, then many of the industries listed above will not employ you.
In Summary
If you're looking for or applying for a new job, it's always a good idea to submit a police check application before you get to any interview stage. Most job ads will state whether a police check will be required. While getting your police check online from Crime Check Australia is usually a fast process (in most cases you get your emailed certificate within one business day), the process can be slowed down.
If your submission is flagged for manual review, it can take longer to get your certificate. If you're in the recruitment process, that delay could prevent you from starting work quickly. That's why it's so important to make your application for a police check as soon as you know that one will be required.