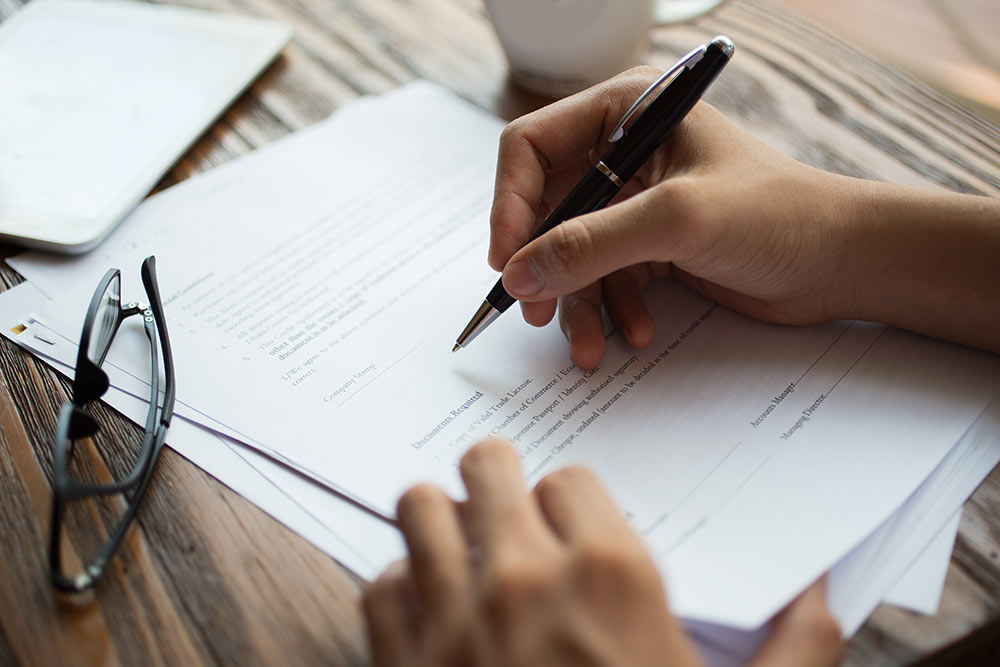 VEVO: Visa Entitlement Verification in Australia
VEVO is an online service used by visa holders, employers and organisations to verify the conditions of a visa. It serves to provide a clear understanding of the visa terms, keeping visa holders aware of what they can and can't do, and preventing illegal employment from taking place.
Many foreign nationals move to Australia in search of work, whether to earn money temporarily while visiting, or to live there indefinitely with a permanent source of income. Wherever you come from (Australian and New Zealand citizens excluded), you will need to get a VEVO check.
The VEVO check is the most accurate way of verifying that an individual is legally allowed to work in Australia, regardless of the role. All employers must request that a VEVO check be obtained from the candidate, before they start work with the company.
Visa Entitlement Verification Online is different from a police check online, but it is not uncommon for the two to be requested together for certain positions.
What is VEVO in Australia?
VEVO stands for Visa Entitlement Verification Online, and is a type of Australian check coordinated online by the Department of Home Affairs. Its purpose is to determine whether somebody is legally able to work in Australia, as well as checking visa terms and conditions. It is also referred to as a Right to Work Check.
Some people are prohibited from working in Australia by law. The VEVO check supports industries and prevents employers from hiring illegal workers. It also protects the worker from exploitation under illegal contracts.
Employers and organisations are legally obligated to confirm whether an employee is eligible for work, without discriminating against them. Acquiring a VEVO check is one such way to prevent illegal work.
Who Needs a VEVO Check?
You will need to get a VEVO check if you want to work in Australia. This applies to all foreign nationals and non-Australian citizens. Regardless of the job you intend to take, a VEVO is mandatory. It applies to all industries and jobs.
Australian citizens do not need a VEVO to verify their right to work. If proof of citizenship is required, citizens are able to use an Australian citizenship certificate or an Australian passport.
What Does a VEVO Check Disclose?
The Australian VEVO check discloses information which establishes whether a person is eligible for work, and for how long. The check will contain information such as:
The type of visa the worker has
How long the visa is valid i.e. the expiration date
All legal conditions of the visa such as when the holder must arrive
The length of the stay
Any limitations such as number of hours the holder can work
The type of work the holder is allowed to do
Disclosable details are only available for visas that are in-effect. This means the visa has started. It will not activate, however, until you arrive in Australia. An expired visa is no longer in-effect, and will not locate any details on the VEVO system.
How Do I Obtain a VEVO Check?
To obtain a VEVO check or to access any information relating to your visa, you must visit the Department of Home Affairs website. They handle all services regarding VEVO checks, including all information relating to work and employment in Australia.
The VEVO check can be obtained through their website.
How Do I Apply?
The Department of Home Affairs handles all visa queries. A VEVO check can be undertaken through their official website using the online portal.
You can use VEVO online or you can check the conditions of your visa using the myVEVO app. Both options are relatively fast and efficient.
What Do I Need for a VEVO Check?
To get a VEVO check, there are some details which you need to provide. Information includes:
Date of birth
Passport/ImmiCard number
The country of issue for your passport
If you've used VEVO before, you will have been given a password to view your account. You'll also need some form of reference for the system to search for your visa, such as:
Visa grant number
Visa Evidence Number (if using a hard copy)
Transaction Reference Number
What are the Consequences of Illegal Work in Australia?
The consequences for illegal work in Australia can be dire for both employers and workers. It is never worth the risk, and should never present itself as a viable option.
For Employers
The employer/organisation is responsible for performing the right checks on individuals seeking work with them. If it is discovered that a company is using illegal workers, they will be hit with large fines by authorities. This applies to any company, with fines running up to hundreds of thousands of dollars. It could incur a criminal offence on record, and in some cases lead to imprisonment.
Your business or organisation could face reputation damage as a consequence of hiring an individual who was not legally allowed to work for you. An illegal immigrant without the proper screening could put other workers at risk, increase safety concerns and paint your company in a bad light.
For Workers
As a worker, if you are caught working illegally or breaching your visa in any way, it will not be taken lightly. You could incur fines of up to $10,000, be forced to leave the country and risk a lifelong banishment from Australia. There's even the possibility of a prison term.
Right to Work Checks
VEVO is also known as the Right to Work Check. Australian businesses often request this type of check to protect themselves from liability. It is illegal for any person to work without the appropriate entitlements.
Every non-Australian citizen should provide proof of their right to work, and every company should ensure they thoroughly check every worker before allowing them to start work. This will prevent companies from penalties if the situation is revealed. The consequences are just as tough even where the employer was not aware of the illegal hire.
Taking the right measures with every worker is the best way to run a responsible company. The Right to Work Check also keeps the worker safe from exploitation. It's a beneficial scheme on both sides.
Entitlement to Work in Australia
Any overseas national must have a valid visa in order to work in Australia. There are lots of visas available, and it is your responsibility to ensure you are following the terms of the one you have. This is where VEVO comes in.
VEVO operates as a tool to find the correct information for your current visa, including any conditions or limitations that apply. It will confirm the visa type, the expiry date and the 'must not arrive after' date.
Any insecurities you have about your visa can be cleared up with this check. It's a good idea to research the different visas available to you before actually applying. The different options cater to different scenarios depending on what your plans are. Perhaps you are looking for temporary work or long-term employment. Either way, you should research the options.
It's not uncommon for employers to request a VEVO check. Make sure your visa is suited to your needs.
Who is Legally Entitled to Work in Australia?
Not everyone has automatic entitlement to work in Australia. There are laws in place to ensure workers rights are protected. Those who are legally entitled to work within Australia are:
Australian and New Zealand citizens
Australian permanent residents
Those with a valid visa permitting them to do certain work
It is against the law to work without the correct visa. Breaching the terms of your visa is an offence, as well as continuing to work with an expired or cancelled visa.
Visa Restrictions
Australian laws are strict when it comes to visas and employment. Each type of visa has its own limitations, so it's important to apply for the correct one.
Limitations can include:
The type of work you can do
The work that is available to you
The amount of hours you can work
The length of time you can stay in the position for
What Types of Australian Visas Are There?
There are multiple types of visas available for Australia. An extensive list can be found on the website of the Department of Home Affairs.
Different categories of visa help to separate and organise the many types of visa. The categories centre around the main purpose of the visa, and include visas for:
Visiting purposes
Studying and training purposes
Work purposes
Family and partner purposes
Refugee and humanitarian purposes
How Does a VEVO Check Protect Businesses?
Performing a VEVO check on employees before they commence work will ensure that the company has complied with Australian law. A VEVO check is a very reasonable step in the employment screening process.
All employers, companies and organisations must make sure that their employees are legal workers, are not breaching the conditions of their visa or breaking any laws. This will prevent authoritative action down the line, pending fines and overall, run a smooth business that shows full compliance with Australian employment laws.
VEVO is the best action to gain peace of mind if you are recruiting overseas workers.
Does VEVO Require a National Criminal History Check?
The national criminal history check, also known as an Australian police check, is an entirely different type of check. You do not need a police check in order to obtain a VEVO check.
It's worth mentioning that both the VEVO and NPC play a role in particular areas of employment. The two are often required for certain jobs, and people sometimes use them together.
The main purpose of a VEVO check is to confirm if an individual is legally entitled to work, while the police check determines if a person is eligible to work in a particular job. This entails a more thorough verification process, using a criminal background check.
If an employer requests both, it is to ensure that the individual is not only legally permitted to work, but that they do not jeopardize safety and security within the specific role.
Summing Up
No matter what type of work it is, if you seek work in Australia you must have a valid visa. A VEVO check is the ultimate way to prove your entitlement. Every employer or organisation must request or carry out a VEVO check.
To save wasting both your own and your potential employer's time, check the conditions of your visa before applying for jobs. This way, you can be sure that you are not in breach of any laws. Even accidental breaches such as the visa running out sooner than you expected, is enough to warrant a serious offence.