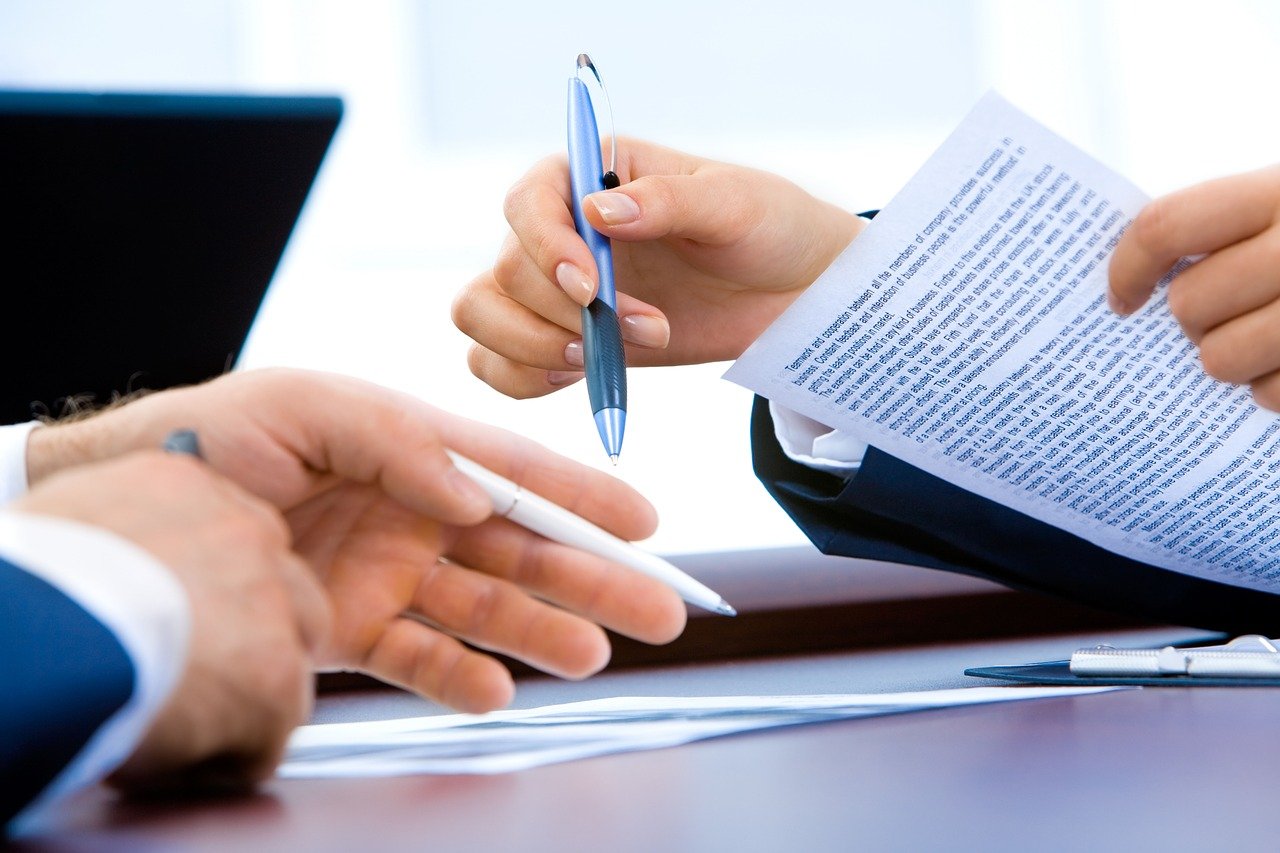 What Is a National Police Check (NPC)?
If you apply for a new job, volunteer role, or visa, chances are that the organisation you go through will ask you for a National Police Check, or NPC. It's a common way to help determine a person's suitability for specific roles, depending on their police and conviction history.
Here's everything you need to know about NPCs, from how they work to how long they last and what you need to do to apply.
Let's start by looking at what a National Police Check is. Sometimes known as a Nationally Coordinated Criminal History Check (NCCHC), an NPC is an official document that outlines whether you have any criminal history.
It will either display all your convictions, sentences, and pending charges as they relate to the purpose of your application. Or it will demonstrate that you have no convictions that should act as a barrier to your application. Either way, it considers all offences (if any) recorded by law enforcement in territories across the country.
It is, in other words, a criminal background check, used by employers and agencies throughout Australia, regardless of whether or not they think applicants have a criminal record.
However, not all offences will necessarily be included in any one person's NPC. This is because criminal history information that would be relevant for a position working with young people might not be for an office job, for example. So, in other words, only relevant charges and convictions (termed disclosable court outcomes) will be included.
What Are Disclosable Court Outcomes?
Disclosable court outcomes are any convictions or charges that are found to be on your criminal record and relevant enough to be included in your NPC. Criminal convictions that are likely to be disclosed include (but are not limited to) sexual offences, traffic offences, all court sentences, and pending court charges.
If your criminal history is deemed relevant to the purpose of your application, your NPC will be returned with Disclosable Court Outcomes (DCOs). If your police clearance check is either successful or the convictions found are not deemed to be relevant, your certificate will be returned as No Disclosable Court Outcomes (NDCOs).
Why Are NPCs Used?
NPCs are commonly used as a way of screening candidates for certain job roles, as well as for other positions and important legal documents. Here are several purposes for which you might need an NPC:
Volunteering or working with vulnerable people, elderly people, or children.
Background checks for real estate contracts.
Licensing for buying firearms.
Applying for visas and citizenship.
Applying to be a foster parent or adoptive parent.
However, whether you'll need to supply an NPC will be at the discretion of each organisation you apply through. Please note that you can't use the same NPC for different purposes or applications.
How Does a Police Check Work?
The process of applying for an NPC tends to be quick and easy, whether you do it through Crime Check Australia, another, similar authority, or your local police station. All you'll need are:
Some personal details and contact information, including your name, date of birth, and home address.
Information about the purpose of your police check.
Four forms of identification, plus a photo of you holding one of your ID documents (more on this later).
An accepted payment method.
Then, once you have successfully submitted your application, whichever agency you have opted to go through will evaluate and verify all the information you provided by matching it against several databases.
The next step will be for your chosen service to submit your Police Check online request to the National Police Checking Service. They will conduct a background check using national police history information and person of interest databases. If you have a criminal record in any state in Australia, it will be matched to your application.
What If a Match Is Found?
If a match is found, agents at the National Police Checking Service will determine if the charges or convictions should be released and included on your NPC. They will consider several factors, including the purpose of your check and whether your criminal history is relevant to it.
Usually, this whole process only takes up to one business day. However, it could be longer. In some cases, NPCs are delayed because they require further review by the National Police Checking Service. Unfortunately, there is no way to tell whether your check will be selected for further review, so it is recommended that you apply for your NPC in advance.
Are Regional NPCs Different from Standard NPCs?
While all NPCs take into account your disclosable court outcomes and pending charges from territories across Australia, you will need to make sure that the NPC you apply for is valid in your home state or territory.
For example, people living in New South Wales will need a National Police Check NSW while those in Victoria will require a National Police Check Vic. They will each collate all relevant criminal history from within your home region and elsewhere in the country.
In some cases, applicants may be required to produce an NPC issued by a regional police force, rather than a separate, independent service. While both checks are equally valid, some companies prefer the former over the latter. Get in touch with your employer or agency if you're unsure which option you need to take.
Just remember that it will likely be a slower process if you apply directly through a police force.
What Documents Will I Need for My NPC?
You will need to provide four forms of identification as part of your NPC application, including one commencement document, one primary document, and two secondary documents. Examples of these forms of ID are as follows:
Commencement documents: Australian passport, Australian birth certificate, ImmiCard, etc.
Primary documents: Australian driver's license, Australian marriage certificate, student identification card, etc.
Secondary documents: Medicare card, evidence of the right to an Australian Government benefit, credit reference check, etc.
In order for your national police check application to be submitted successfully, you will also need to prove that the identification documents are yours. It's easy enough to do. Simply take a selfie of you holding any one of the forms of photo ID that you'll be providing and submit that, too.
In addition, you should be ready to supply personal information. This will include:
Your legal name and any previous names.
Your place and date of birth.
Your gender.
Your address history for the past five years.
Your email address and phone number, which will be used to contact you about your application.
If You Don't Have the Right Documents
Verifying the identity of every individual who applies for an NPC is a crucial and legally binding part of the process. As such, it is recommended that you contact us if you're at all unsure if you have the correct forms of identification for your application.
What Information Will My Police Check Certificate Include?
So, your police check certificate has just arrived in your email inbox. When you open it, you can expect your issued certificate to either state that you have No Disclosable Court Outcomes (NDCO), which is ideal, or that you do have DCOs.
In the case of the latter, you will see a list of past and pending convictions also listed on the certificate. Any that have been included as part of your NPC will have been deemed relevant to the purpose of your application.
Other factors that determine whether or not your criminal convictions will be released include Spent Conviction Legislation, Information Release Policies, and other relevant legislation.
If you're still waiting on your application, you can check its status either online or by calling the agency you applied through. To do so as a Crime Check Australia customer, you can simply click here and enter your check ID and email address.
Disputing Your Results
If you believe that the criminal history included in your NPC is irrelevant or incorrect for any reason, then you should contact the service through which you applied immediately.
Those who get in touch with Crime Check Australia to dispute their results can rest assured that we will liaise with the Australian Criminal Intelligence Commission on their behalf or assist them in dealing with the relevant police agency.
When Will My NPC Certificate Expire?
Your NPC certificate won't exactly expire. Considered to be a "point in time" check, it is valid at the time of issue and will continue to be so until the organisation that requested it deems it appropriate for you to renew.
This is true of police checks all over the country, no matter what state or territory you're based in. So, whether you apply for police checks in South Australia, way up in the Northern Territory, or somewhere else entirely, your NPC will remain relevant for as long as the requesting party says so.
How Much Does a Police Check Cost?
The amount you can expect to spend on a police check will depend on the agency you go through and the purpose of your application.
In most cases, you will find that the fees attached to police checks for a volunteer will be discounted, and therefore cheaper than those for an employment or other check. This is certainly the case with Crime Check Australia. Our pricing is as follows:
Volunteer check: $69 including GST.
Employment check: $99 including GST.
Bear in mind that once you have applied for your criminal record check, you will not be able to get a refund except in extenuating circumstances. The submission of an NPC application and payment of its associated fee is taken as confirmation that you have read and accepted the terms and conditions of the service.
To ensure that you don't pay for a check that is either irrelevant or unnecessary, it is recommended that you double-check a few things, such as:
Whether or not the check is appropriate for your specific purpose. You might want to get in touch with your employer to find out.
That the forms of ID included in your application are correct and in date.
That you have supplied correct information only.
That you have signed, dated, and included the pre-populated informed consent form with your application.
How Do I Apply For a Police Check?
It's easy enough to apply for a police check Australia, regardless of what it's for and which service you go through.
In particular, Crime Check Australia's online application process has been designed to be super straightforward to follow. So, as long as you have all of the identification documents that you need, it should only take you about five minutes to complete.
Start by providing your basic contact details as well as some information about the purpose of your police check. Then, you will need to pay the fees using one of the following accepted methods of payment:
From here, you will be asked to input additional personal information, including your gender, date of birth, and address history. Then, it's time to scan or take colour photos of your ID documents and upload them to the platform, making sure to include a selfie of you holding one form of photo identification. This is to help verify your identity.
Finish off by providing consent, and your NPC could arrive in your email inbox as quickly as the next business day.